Hey gang, listen up! We've got a fantastic giveaway to get your backyard ready for summer! One lucky family will win a Super Duper Spinner from PlayMonster (retail value $140)!
My 5-year-old twins LOVE the Super Duper Spinner! It's the toy they run straight towards every time we go outside. They have a blast spinning together, spinning with friends, or just laying on it to spin and swing alone.
THIS CONTEST IS CLOSED!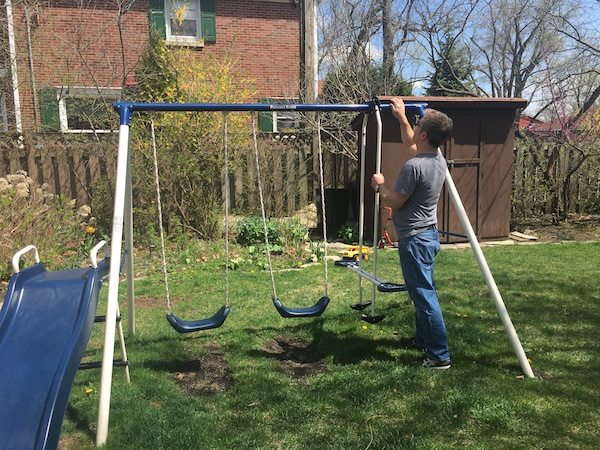 The Super Duper Spinner swing is a great addition to any children's swing set, providing kids with the ability to swing and spin from your chosen hanging device. The Super Duper Spinner swing is one of the only outdoor toys that allows children to swing and spin safely with their friends.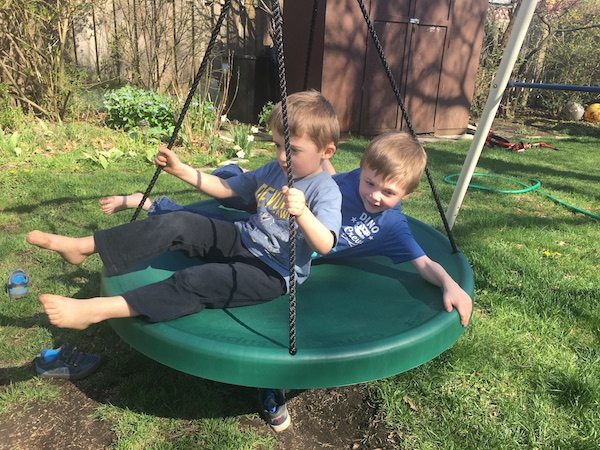 The Super Duper Spinner's round swing seat, adjustable ropes and weather-resistant clips ensure your children's safety when riding on the Super Duper Spinner swing. Parents of your children's friends will thank you for providing a fun and social environment for them to play safely.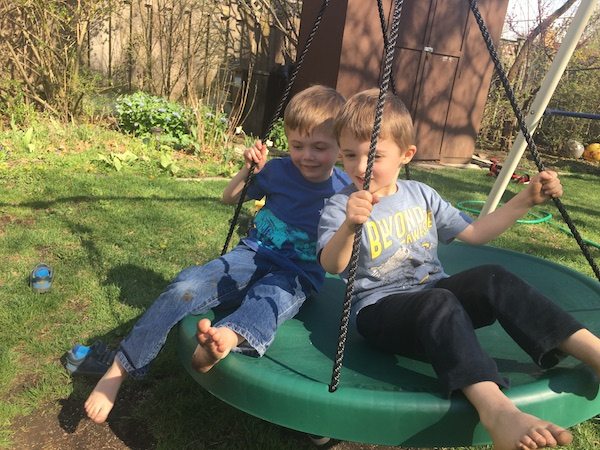 This unique spinning swing is perfect for children big and small to enjoy. Built with durable materials made to withstand the elements and accommodate riders of all sizes, the Super Duper Spinner swing supports up to 650 lbs. You can fit up to 4 big kids or 8 little kids on at once!
Follow PlayMonster on social media!
Sweepstakes Terms & Conditions
---

The rate of twin births has risen 79 percent over the last three decades, and continues to increase. A mom of fraternal twins and a national guru on having two, Natalie Diaz launched Twiniversity, a supportive website with advice from the twin-trenches.
What to Do When You're Having Two is the definitive how-to guide to parenting twins, covering how to make a Birth Plan checklist, sticking to one sleep schedule, managing double-duty breastfeeding, stocking up on all the necessary gear, building one-on-one relationships with each child, and more.
Accessible and informative, What to Do When You're Having Two is the must-have manual for all parents of twins.