I couldn't put together a few words last night about the movie TULLY….because I was too busy THINKING…..and isn't that what a GOOD movie should do within this genre (make ya think!?!)
It made me think of so many other movies that we watch just to escape real life….but then there are movies like TULLY that come along that shove real life in your face in the grittiest way. Why would you want to get grit shoved into your face? And the answer is…so that you know you are NOT ALONE! Trust me, the grit will be worth it!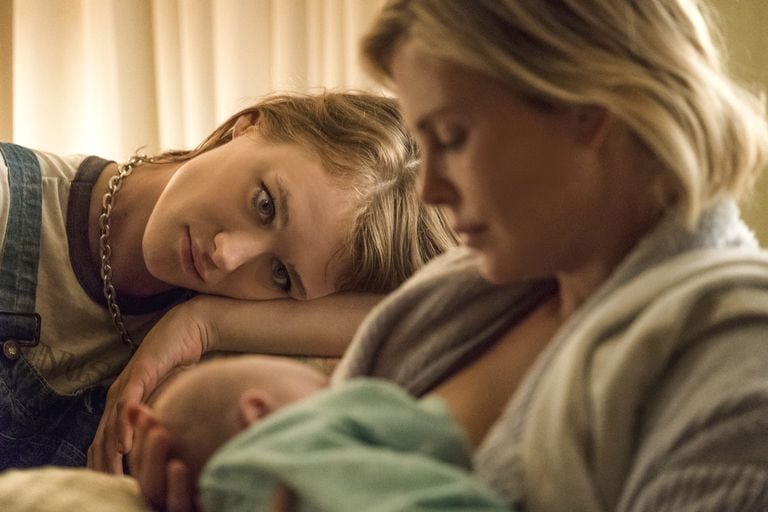 The story centers on Marlo, a mother of three (played by Charlize Theron), who is gifted a night nanny by her brother. Hesitant to the extravagance at first, Marlo comes to form a unique bond with the thoughtful, surprising, and sometimes challenging young nanny named Tully.
TULLY is sharp and real. It is the ONLY movie I have ever seen that takes real-life motherhood, puts it on the big screen and makes you think – YES! – someone understands what it is like to be ME. I am not alone!
Mainstream films, loaded with "supermoms"? Step aside… if you have ever dropped your cell phone on your baby, served frozen pizza 3 times in a row for dinner, had a public nervous breakdown (or wanted to) and felt judged and not good enough for all of the above — WATCH THIS MOVIE!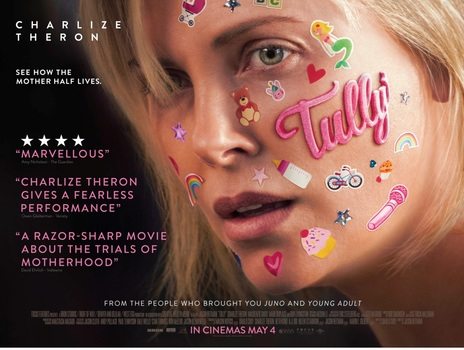 Sometimes we don't know where we are going until we get there…..motherhood, family life, being a woman, being a dad, a kid, a married person, a HUMAN BEING – that's part of the bumpy crazy journey that is life. TULLY is that! It starts out with "where is this going?" and then it gets there, and you are BLOWN AWAY.
See it. Now.
TULLY, in theaters now. Rated R for language and some sexuality/nudity
---

The rate of twin births has risen 79 percent over the last three decades, and continues to increase. A mom of fraternal twins and a national guru on having two, Natalie Diaz launched Twiniversity, a supportive website with advice from the twin-trenches.
What to Do When You're Having Two is the definitive how-to guide to parenting twins, covering how to make a Birth Plan checklist, sticking to one sleep schedule, managing double-duty breastfeeding, stocking up on all the necessary gear, building one-on-one relationships with each child, and more.
Accessible and informative, What to Do When You're Having Two is the must-have manual for all parents of twins.