BBQ season is here and that means lots of fun with family and friends. Check out Twiniversity's top 10 items for BBQ season with twins.
BBQ season is coming and parents of all aged kids are in a panic to ensure that their twinnies are safe, occupied, and having fun! We at Twiniversity are of course here to help you sort through all the stuff of the season! We are thinking of you for backyard parties, BBQ'ing, and just hanging with the family.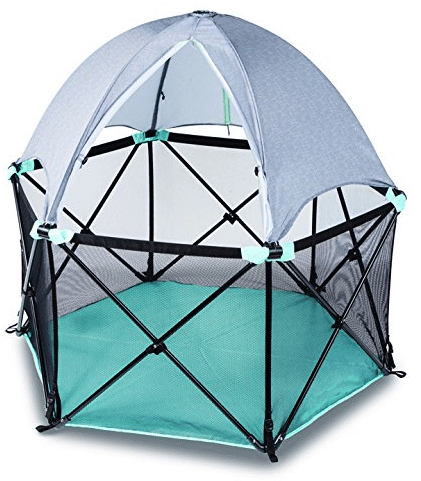 1. Summer Infant Pop 'N Play Deluxe Ultimate Playard – What's better than a safe and waterproof place for your twinnies to hang out? This Play yard is spacious and comes with a full canopy for sun protection (also available without it or a half canopy). With a convenient travel bag, you can take this on the go to any summer event. Look up the whole summer infant Pop and Play line it can provide all of your outside needs!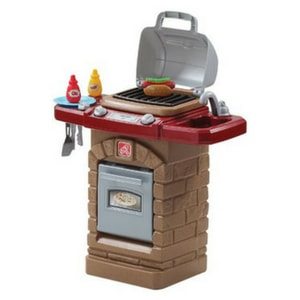 2. Step2 Fixin' Fun Outdoor Grill – What's more fun than BBQ'ing for your family? Letting your twinnies join in on the fun with their own outdoor BBQ. They can play outside with you while they "help" and love every minute. This set includes a 10 piece Stack 'n Stay Hot Dog Set, perfect for your twinnies to play "BBQ".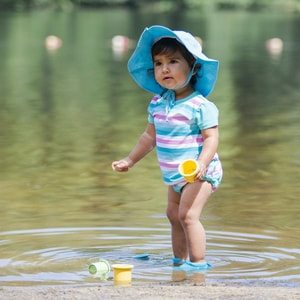 3. i play. Baby & Toddler Brim Sun Protection Hat – Sun protection for little ones is so important. Cute hats with built-in UPF 50+ sun protection, I say heck yes! IPlay hats come in a variety of sizes, shapes and colors to keep out twin cuties stylish and protected at every party.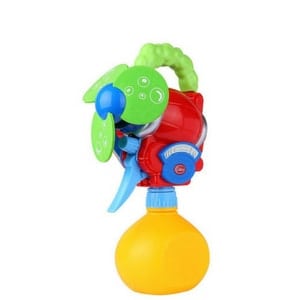 4. Electric Cooling Spray Fan – Let's be real, babies and kids get HOT! They need something to have fun with and stay cool. This little fan takes a combination of water and wind to keep everyone at a good temperature. The fan blades are made of EVA plastic which is soft and safer for babies to play with.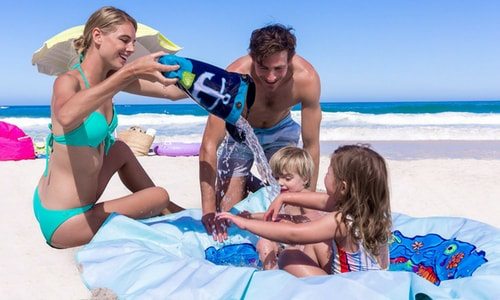 5. EverEarth E Lite Waterproof Beach Blanket & Kiddie Pool – A waterproof blanket to sit on and in a pinch can be used as a kiddie pool! What's better than that? Easily portable to a BBQ, the beach or on the grass. Okay, the pool needs to be a bit in the sand so you can dig a little hole for it to sit in, but with this blanket pool combination, you will have entertained kiddos for a while.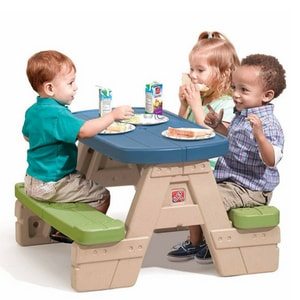 6. Step2 Sit and Play Picnic Table with Umbrella – No one ever wants to sit at the adult table, so get your twinnies their own picnic table with umbrella to keep the sun out. This table fits 4 so invite your twin friends over to make it a party!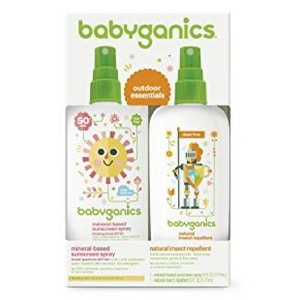 7. Babyganics Mineral-Based Baby Sunscreen Spray SPF 50 + Natural Insect Repellent Spray Combo Pack – Babyganics knows that we are making this list because this is the perfect combo pack for summer fun! Mineral based SPF 50 sunscreen with a convenient pump spray so you know the coverage and a natural bug repellent in one combo package! We spend a lot of time in the woods in the summer so bug spray is a must for us, and if it is safe for the baby thats a huge must have in our house.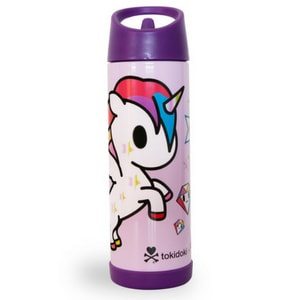 8. ZoLi x tokidoki – tokiPIP Insulated Water Bottle – Zoli and Tokidoki together equals stylish, cute and practical. With the Zoli quality, this insulated water bottle holds 16oz of liquid, keeping liquid hot for 6 hours and cold for 24 hours. A flip-open spout for easy sipping on the go and your twinnies are hydrated! Zoli has a line of tokidoki products like a vacuum insulated food jar called the Tokidine also good for summer snackers!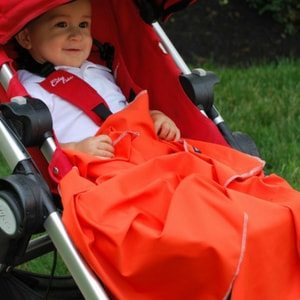 9. Luv Bug UPF 50+ hooded towel – This towel will make your kiddos dry and cozy after a dip in the pool and protected from the sun, during any outdoor activity. You can throw this in the stroller or over a car seat and feel good knowing that your twinnies are covered safely.

10. ezpz Happy Mat – One-piece silicone placemat + plate – The EZPZ is the original portable, silicone placemats that are easy clean and seriously stick to the table where our twinnies can not fling their plates at our friends. Available in fun colors and cute, practical designs like a mini mat and a bowl/snack mat.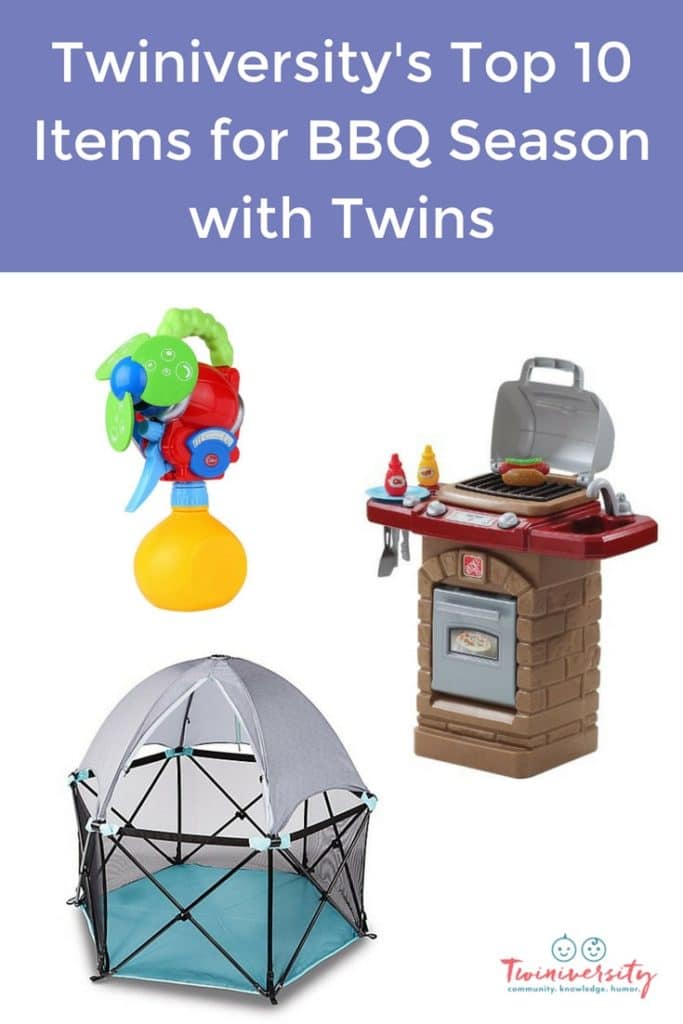 Jenifer Roth is a busy, busy mom to 1-year-old identical twin boys Jase and Evan, full-time High School driver ed teacher, and full-time finder of random information to help others! When not running around from work to home to errands she enjoys working on her blog, making piles of stuff and just hanging with her family! Trying to find the work-life balance has been a journey of its own but push on she must! You can read her blog here!
---
Related Articles
15 Sanity Savers When Pregnant in The Summer
11 Items You Must Have When Going to the Beach With Kids
12 Tips for Backyard Summer Fun