Oh the Threenager! They are on the move, talking, possibly preschooling and some will even be potty trained! Now is the time to stimulate your twinnies with activities and toys that will feed their ever-growing minds and bodies! We polled our Facebook Community and our MoM Squad to find Twiniversity's top 10 toys for 3-year-olds!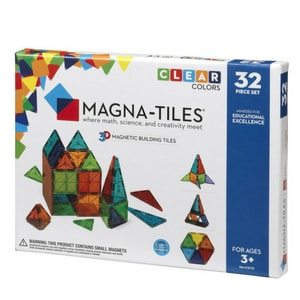 1. Magna Tiles – Magna Tiles have magnets along the edges to help little fingers make a variety of shapes and creations. Helping with fine motor development and letting our littles start by stacking and building on their skills and tiles. This Magna-Tiles Clear Colors 32 Piece has everything your 3-year-old will need to stay busy for hours and is the perfect starter kit for your budding mind.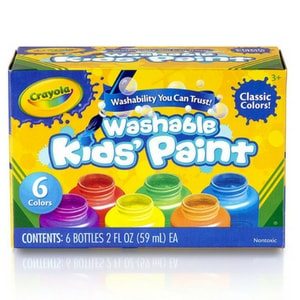 2. Crayola Washable Kids Paint – Kids see the world in color and want to paint the world in color too! So that means a big mess for us! Not with this Crayola brand Washable set though. Let the twins play and paint to their heart's content. This paint is completely washable so you won't stress about the clean-up.

3. Melissa & Doug Water Wow – How can you go wrong with no mess, reusable water painting? There is absolutely no paint involved. Just water! Melissa & Doug make a variety of Water Wow sets perfect for travel and days of fun.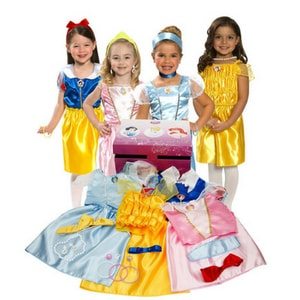 4. Disney Princess Dress Up Trunk – This Dress Up Trunk is an Amazon Exclusive. What 3-year-old doesn't want to play dress up for most of the day? This set features Disney Princesses but there are many sets out there designed for our boys and girls, such as the Aeromax My 1st Career Gear. Let their imaginations run wild as they pretend to be different people, careers, or superheroes.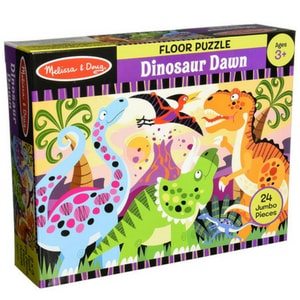 5. Melissa & Doug Dinosaur Dawn Jumbo Jigsaw Floor Puzzle – This puzzle is big enough for 2 to work on at the same time. Leave it to Melissa and Doug to make a floor puzzle that is twin friendly. On those days when they are stuck inside get this out and let them put the pieces together.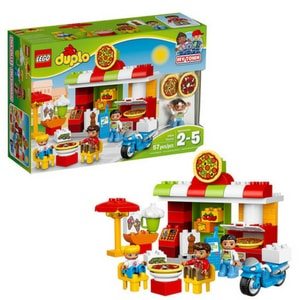 6. Lego Duplo – Lego Duplo is the perfect way to help strengthen those fine motor skills, create a love of building, taking apart, and following directions. The My Town collections allow the littles to build different items in a town to play with, such as a Pizzeria.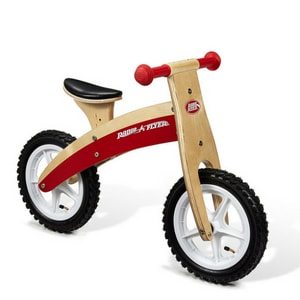 7. Radio Flyer Classic Glide & Go Balance Bike – Ready for your 3-year-old to learn to ride a bike, but you want the stability of both feet on the ground and moving by themselves? Then a classic balance bike is the way to go. Get your twinnies core activated and learn to balance to the point where you may be able to skip training wheels entirely when ready for pedals.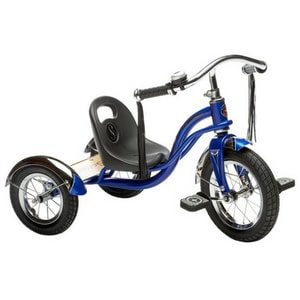 8. Schwinn Roadster 12-Inch Trike – Want to have your 3-year-olds learn to pedal instead, then this retro-styled tricycle may be for your duo Designed with a low center of gravity for easy on and easy off. Feel confident letting your twinnies cruise around the neighborhood with this awesome tricycle.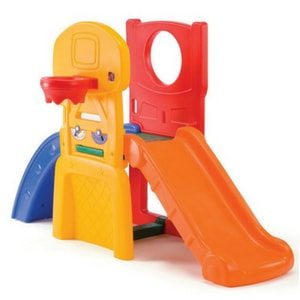 9. Step2's All-Star Sports Climber – Get these twinnies outside and playing on Step2's All-Star Sports Climber. With a climbing wall, a slide, and a multitude of sporting and learning activities they will have fun and for years to come. With durable and reliable Step2 construction this will be sure to please your 3-year-olds.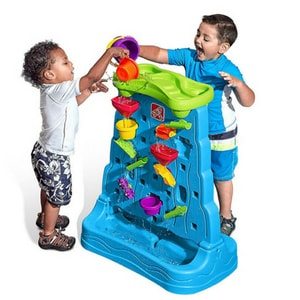 10. Step2 Waterfall Discovery Wall Playset – Warm weather is on the way and our twinnies wanna play! Step 2 created the perfect twin friendly 2-sided water discovery wall with different activities and mazes to keep them cool and having fun in the sun.

Do not forget to get helmets, sunscreen, hats, smocks, and safety gear for the various activities and toys your threenager will absolutely get in to. I hope this makes your shopping a bit easier and gives you some ideas on what to expect from 3-year-olds.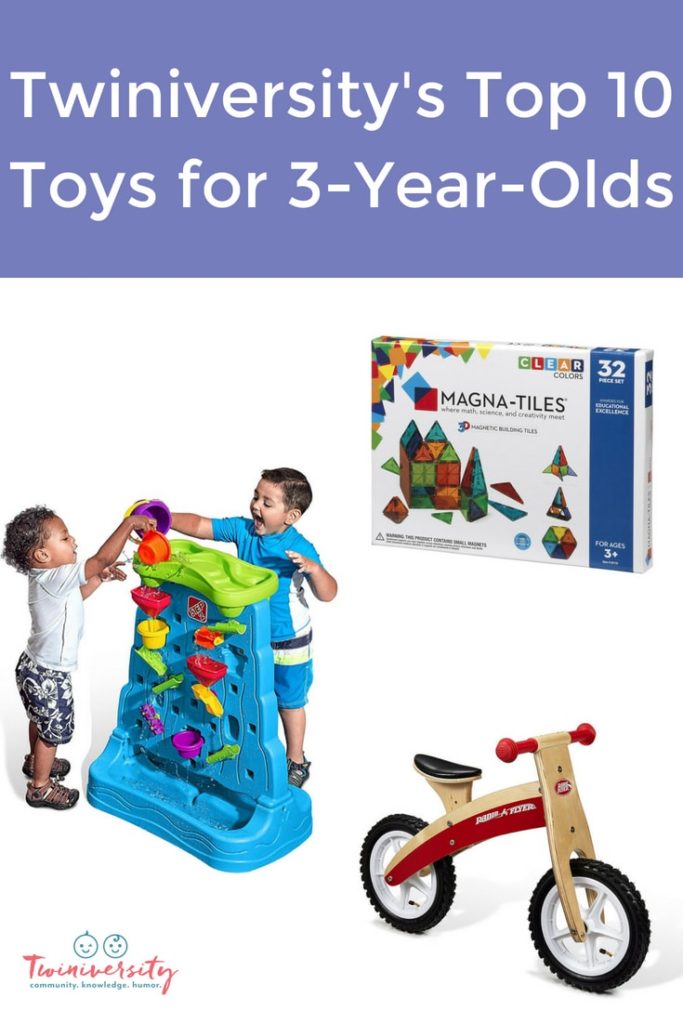 Jenifer Roth is a busy, busy mom to 1-year-old identical twin boys Jase and Evan, full-time High School driver ed teacher, and full-time finder of random information to help others! When not running around from work to home to errands she enjoys working on her blog, making piles of stuff and just hanging with her family! Trying to find the work-life balance has been a journey of its own but push on she must! You can read her blog here!
---
Related Articles
Twiniversity's Top 12 Toys for 2-Year-Olds
13 Item to Organize Your Twins Toys