Holidays are stressful and ones with loud booming, sugar, carnival rides and what-not make things super duper stressful! Of course, this list can apply to all summer fun events and holidays, but tailored towards our love of 'Merica like celebrating the 4th of July!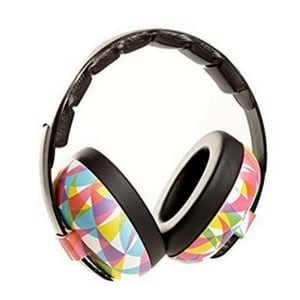 1. Baby Banz Earmuffs Infant Hearing Protection – Safety first everyone! These are the ear protection of Duchess Kate and Kelly Clarkson! Lightweight, foldable, comfy and adjustable for the tiniest of twinnies through age 12 (2 styles). If you're going to brave the fireworks on the 4th of July you are going to need something to protect their precious little ears!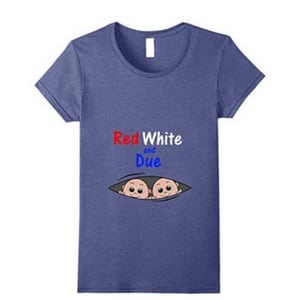 2. Women's Fourth of July Red White and Due Twin Pregnancy T-shirt –  Calling all our pregnant, soon-to-be twin mamas! Show your patriotism and your bundles off on the 4th of July! And bless you for being pregnant in the summer and going out in the heat instead of sitting with an air conditioner on your lap!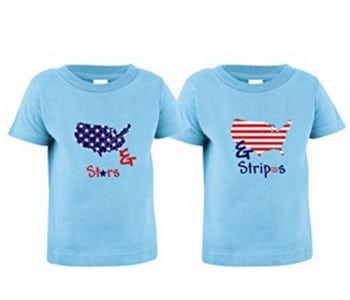 3. Cute Rascals Stars and Stripes 4th of July American Flag Twin Toddler T-Shirt Twin Set – Who knew there were cute twin coordinates for the 4th of July! Any kind of twins can be the stars or stripes! From infant and up, they have sets for them all in a variety of colors!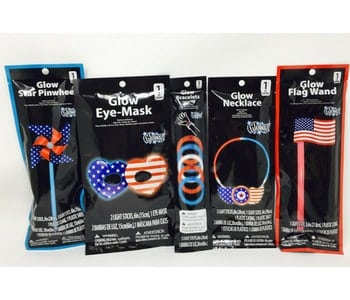 4. Patriotic Glow Stick Bundle – Safe and fun for our kiddos 3+ years to run around on the 4th of July with their glowing pinwheels, masks, flag, bracelets, and necklace! They can run around showing their patriotism before the fireworks begin. With 9 pieces you can mix and match for the whole family!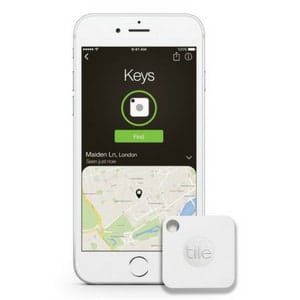 5. Tile Mate Key, Phone or Anything Finder  – Ok, I know this is random and I may be a bit paranoid, but I have twin toddlers who are on the move! Slip this in their pocket or better yet put a heavy-duty key ring on it and clip it to your twinnies while at your 4th of July celebration. You can track the kiddos or anything really on your Android or IOS phone. The tile is made with a non-rechargeable battery that will last a year. Maybe I ran off a time or two in the 80's that I see my future?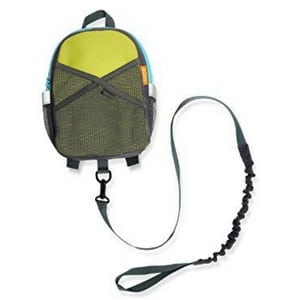 6. Brica By-My-Side Safety Harness Backpack – No judgment here, if you want a type of kid leash to keep your runners at bay. Going through crowds with twinnies who don't want to stroll anymore can be a nightmare. So, keeping track of them and allowing them to carry their own stuff gives the twinnies the independence they desire and peace of mind and control for you!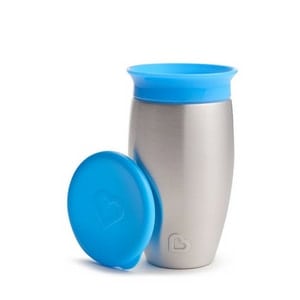 7. Munchkin Miracle Stainless Steel 360 Sippy Cup – Hydration, hydration, hydration! The Munchkin 360 cup is dentist recommended and this model will keep drinks cold, especially on a hot 4th of July afternoon. If they are not ready or willing to use the 360 Sippy Cup, Munchkin also makes sippies and straw cups made for summer fun.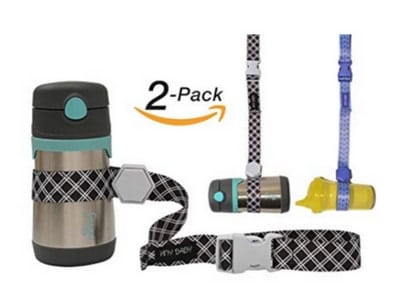 8. Mix and Match Straps for Sippy Cups and Bottles – If you're gonna have nice cups you should try to keep them. The two pack is perfect for twin parents to mix and match and lock down that cup to the stroller or even on your handy harness backpack?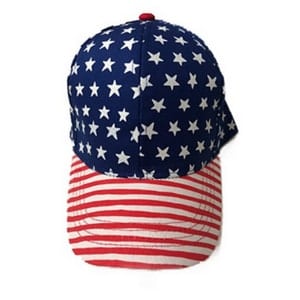 9. Gertex Kids Stars and Stripes American Flag Baseball Cap – We all need a cute hat for summer and to keep sunshine off the babes' heads so we might as well be patriotic! A baseball cap style so the twins can be "trucking" and cool when you get to your festival and hang before the fireworks on the 4th of July.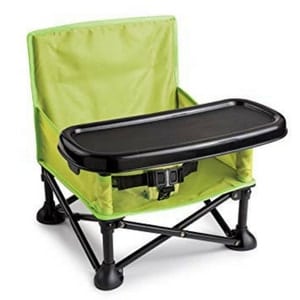 10. Summer Infant Pop and Sit Portable Booster  – If you are bringing your camping chairs bring some for your littles too. We love these Pop and Sits by Summer Infant. They fold in their own travel bag and have a tray for snacks and a drink of course! My twinnies could play all day and then happy to have their own seat, not on someone's lap!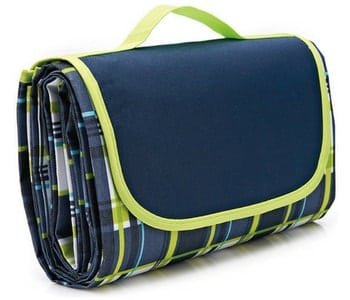 11. Natural Rays Family Picnic Blanket with Tote – This extra large, foldable with a waterproof backing blanket is perfect to save your spot on the grass before the fireworks on the 4th of July!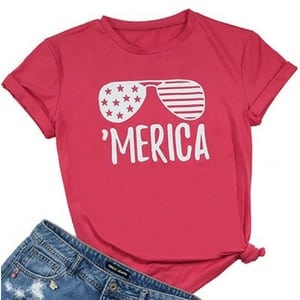 12. 'Merica American Flag with Sunglasses T-Shirt – If you can't beat 'em join 'em on the 4th of July! Here is a shirt for anyone who wants to show their pride! In a nice and soft cotton blend, you too can be cool!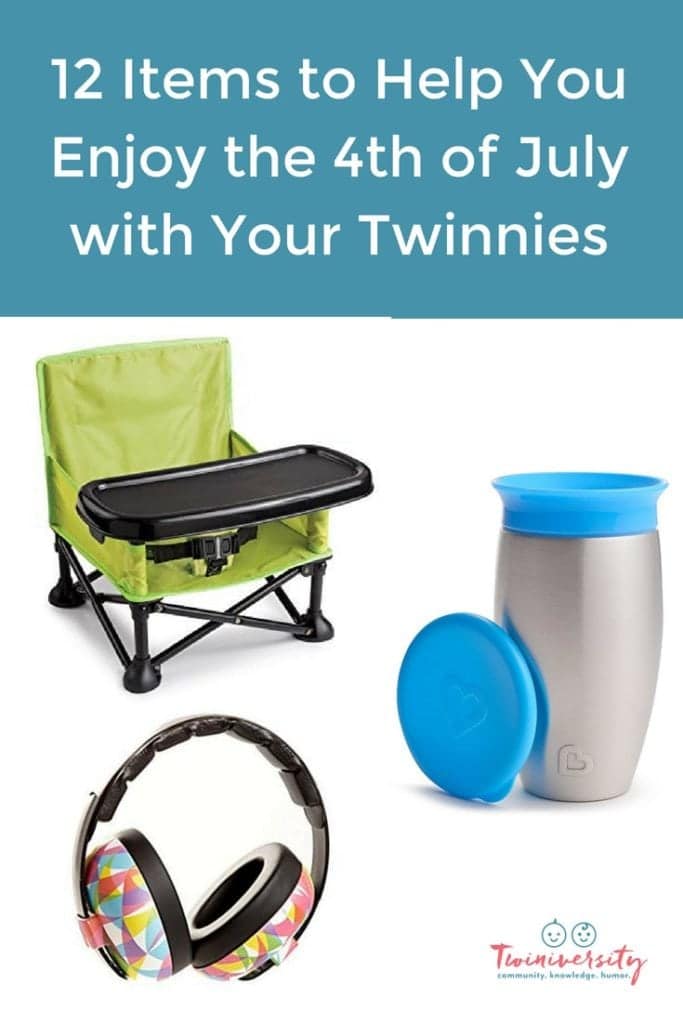 Enjoy and feel good about bringing your duo into the public!  Have fun and be safe during all of the festivities! And from all of us at Twiniversity, Happy 4th of July!
Jenifer Roth is a busy, busy mom to 1-year-old identical twin boys Jase and Evan, full-time High School driver ed teacher, and full-time finder of random information to help others! When not running around from work to home to errands she enjoys working on her blog, making piles of stuff and just hanging with her family! Trying to find the work-life balance has been a journey of its own but push on she must! You can read her blog here!
---
Related Articles
15 Sanity Savers When Pregnant in the Summer
Easy Summer Recipes to Beat the Heat