A few years ago, I had it. I had it with my twins. I had it with my husband. I had it with my extended family. I had it with our home. I had it with my health. I had it with my life. The twins were getting older, Twiniversity was thriving, and I felt like my lifeline was cut from the dock on my lifeboat. I needed to make a change and shake things up. Yeah, I was like, "I'll cut all my hair off" like I've done in the past, but I was out of the haircut zone and a bigger change needed to take place.
I went to my doctor who was happy to refer me to a therapist who could prescribe me a cocktail of meds that would help my anxiety, depression, overeating, and overall stress. In my mind's eye, this cocktail was enough to fill my hand and make me full. I said to myself, I'm going to think outside of the pillbox before I dive in. Now, don't get me wrong, I'm a HUGE fan of anti-anxiety and antidepressant pills. I've watched them work miracles for friends and family, but for me, it was another cause for fear. I've had not such great side effects from prescription medications before, and the idea made me look a little deeper….until I saw a light.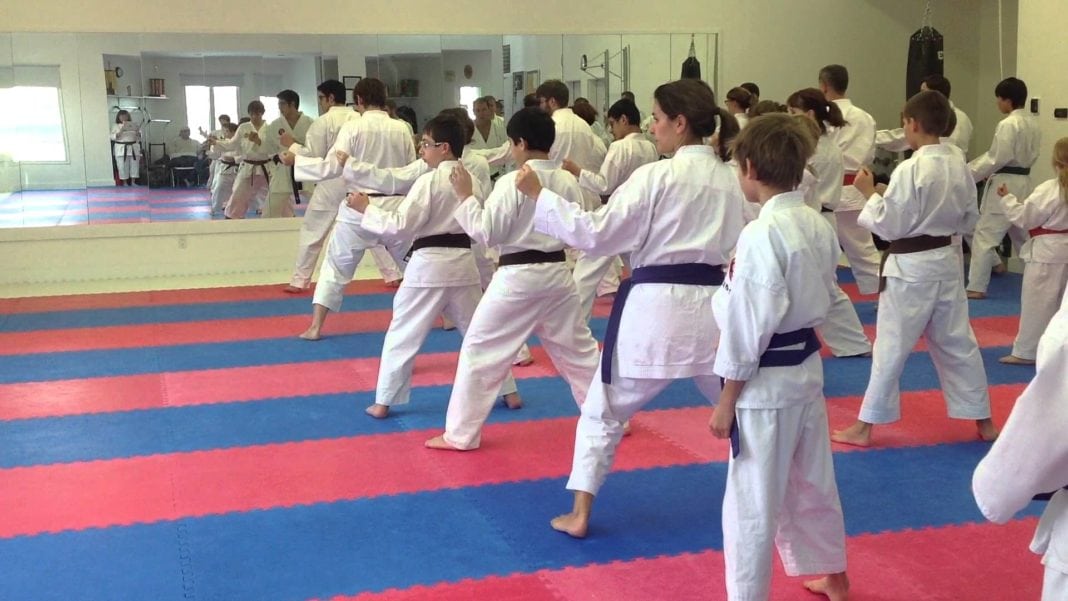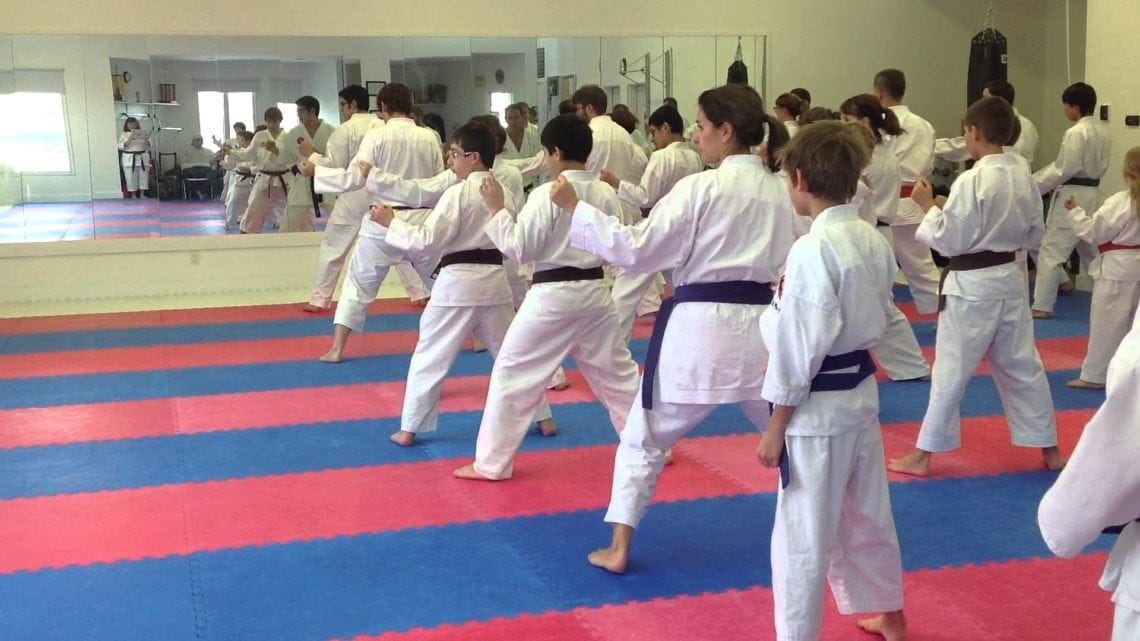 Yes, it sounds hokey. I was sitting in my kids' martial arts class one day next to a mom of a very hyperactive kiddo. Martial arts was something he loved, but he always had a hard time listening or being taken seriously because of all his fidgeting. He couldn't help it. He was a good friend of the twins and we loved him despite his need to almost bounce off the walls when he came over. I've known this kid for years. I've watched him mature, but he was still…shall we say, "bouncy".
One day, after a long break (I think it was summer break), we returned to martial arts and when I watched the kids run their drills, I noticed he was less bouncy. A LOT less bouncy. I was stunned. Shocked, to be honest. It was like night and day. I said to his mom, "The break did him great!" She told me that there was a secret to it. In total school girl fashion, I leaned in and asked, "What? Please tell me!" I was loving the cattiness of it, but I seriously wanted to know. She told me she sent him to learn TM: Transcendental Meditation.
What?
That hocus pocus? Isn't that witchcraft? Isn't TM for vegans? How did TM help a kid conquer his fidgitiness? Well, let me tell you. It made my ears perk up and go home and Google the heck out of transcendental meditation.
My Googling taught me that people have been practicing meditation since 1500 BC! B FREAKING C! What? How has meditation escaped me all these years? Well, I needed to learn more, and from the horse's mouth!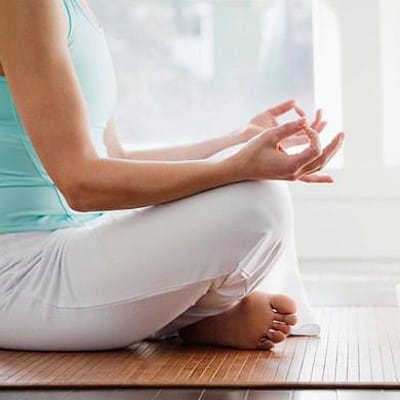 I found a place in Midtown Manhattan and I called to ask a few questions. It was the David Lynch Foundation. I put on my "writer" hat, because I was thinking…. maybe this is what I need to do. It can't hurt to try, that's for sure.
My big "WTF" moment came when I found out how expensive it was to "officially" learn how to practice Transcendental Meditation. The sticker shock left me on the floor when I heard that it was over $1,000 at the time. YEAH! Ummmmmm. NO! The woman on the phone could hear my utter shock and I went off on a tiny little rant about how I'm at the end of my rope…trying to avoid prescription pills…I'm in the middle of writing my book….and I was just in shock. WELL, apparently, I said the magic words because she connected me to their media department because I might be able to take the class at no cost. Uhhhhh, YEAH! Now we're talking.
Fast forward…I took the class. The comped me. It was a HAPPY DAY! I was the best TM student. I did what they told me and it opened up a tiny door that I never noticed before. I started noticing all these celebrities and politicians and musicians and artists that have been practicing meditation for years. How did I miss this? When I found out one of my favorite fellow New Yorkers, Jerry Seinfield, was a regular meditator I was S.O.L.D!
I practiced. I meditated with my mantra, which to this day, I still have never uttered out loud (that's a promise you have to make) and meditated and meditated. I meditated twice a day for 20 minutes at a time.
I started to notice a difference in my stress. My friends and family started to notice a difference too. I would eye roll when I thought that TM was actually having an effect because, despite the fact that I was practicing, I was still a disbeliever.
Fast forward again….to about a month ago. Was I still meditating 20 minutes a day, twice a day? Guess. I'll hold (sing the theme to Jeopardy in your mind.)
"What is No, Alex?"
If you guessed I stopped, you are right. Life crept in, things took precedence over my secret time alone, and s*%t started spiraling again and again and again. And although I never TECHNICALLY stopped, I definitely went from twice a day, to maybe twice a month. BUT…it worked. It was my secret little "pill" that I could pop in my mind and it would work. It always did. If I had a moment of stress, a moment of anxiety, I'd close my eyes, and repeat my mantra. Give me a moment and ……ahhhhh. It would work. I swear by it.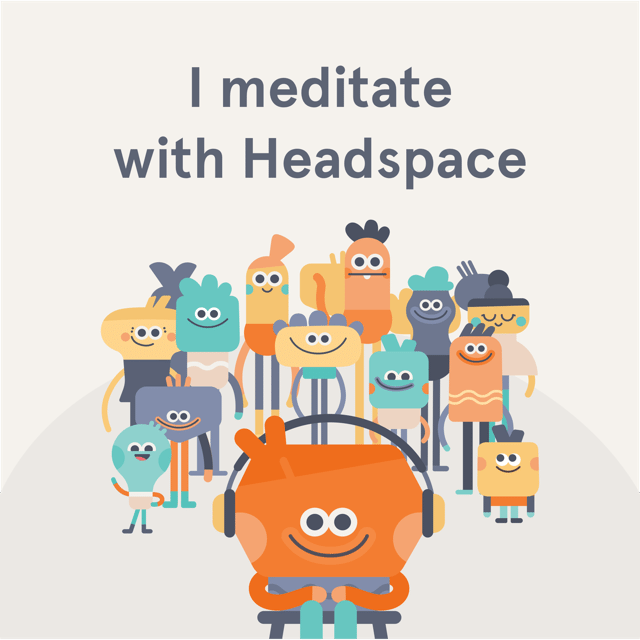 So what the heck does all of this have to do with you? Well, NO LONGER do you need to spend thousands of dollars on learning how to meditate, or will anyone ask you to take 40 minutes a day from your family, but now you can have the power of my secret "mind pill" in your own hands…in an app.
I was generously invited to a luncheon hosted by MomTrends for a very successful app called Headspace. They gave us a comped membership and set us free.
I was like…(eye roll) yeah, like an app is going to teach someone what took me weeks, maybe months to learn…
SPOILER ALERT!!!
IT DOES!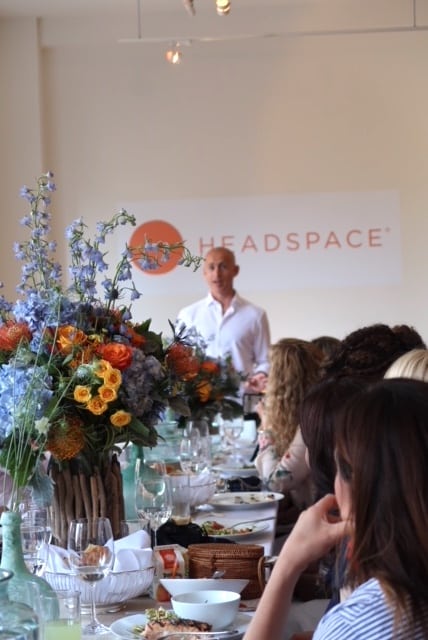 The app knocked my socks off. Not only am I back to meditating (happily, might I add) I'm getting more and more excited to give Andy (the voice and founder of Headspace) a few minutes of my time. I don't have the guilt that I did when I couldn't meditate for 20 minutes. Headspace has modules that last as long 3 minutes. I'm TELLING YOU!!! You need to find three minutes. If we can't find three minutes a day for ourselves, we are doomed!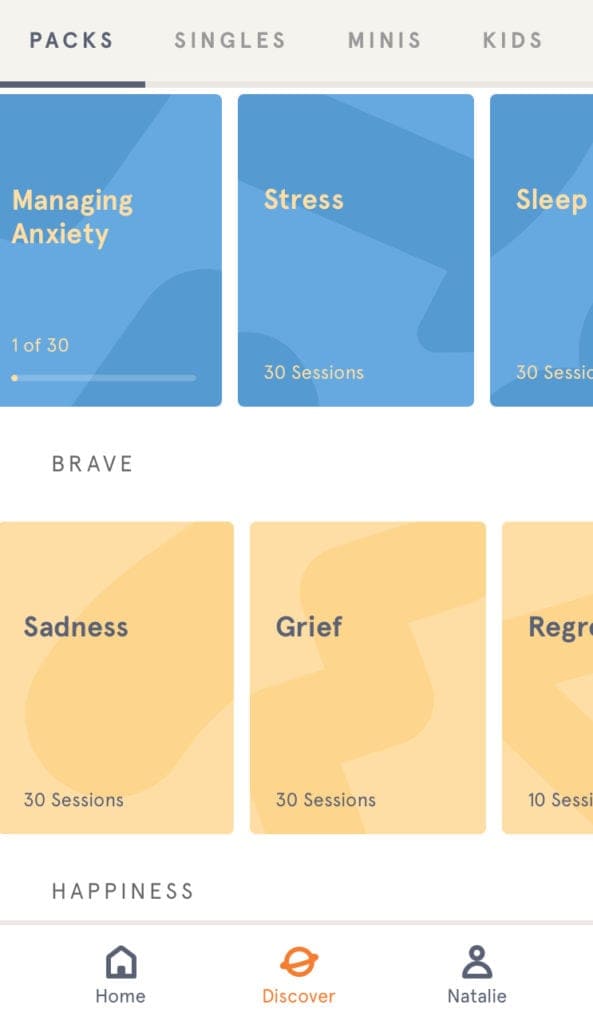 Headspace has plenty of free meditation modules, and then when you're ready for more you can pay per module or per year. There are modules for pregnancy, stress, anxiety, sleep, sadness, grief, work performance management, coping with cancer, pain management, self-esteem, relationships, and SO many more.
There's even a section just for KIDS — from ages 5 and under through age 12 — where they can learn to meditate for just a few minutes at a time about happiness, appreciation, balance, sleep, calm, kindness, paying attention, and waking up. They also have a library of free animations to help you connect even more to the topics at hand, which is especially helpful if you're more of a visual learner.
It's free to download but only the basic pack session is free. A subscription gives you access to the full Headspace Library, which has hundreds of meditations, mindfulness exercises and animations to help you build the practice.
Over 30 packs of themed meditations on specific topics like stress and sleep
Dozens of one-off exercises designed to add more mindfulness to your day
Super-short mini meditations you can do anytime. Great for busy schedules
Sleep Sounds that help ease the mind into a truly restful night's sleep
Animations that guide you through essential meditation techniques and bring to life traditional stories like the Very Impatient Yogi
Continued guidance from former monk, and Headspace co-founder, Andy Puddicombe
Click here to download the Headspace app with a free trial.
This is a sponsored post. Any opinions are my own, and if you know me you can know you can take that to the bank.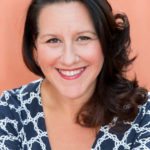 Natalie Diaz is the Pied Piper of twin families around the globe. Founding Twiniversity — the world's leading support network for multiple birth families — in 2009, she's become the global influencer for this small niche community. Reaching over a million families a week through Twiniversity's Facebook, Twitter, Pinterest, Instagram and YouTube channels, moms and dads of twins flock to Twiniversity to find resources, ask questions, explore new products, and find community and support from other twin parents. Natalie is a true connector, bringing parents from all walks of life together, breaking past cultural differences, to share in the highs and lows of parenting twins. Natalie's book, "What To Do When You're Having Two" is a global bestseller in Twins & Multiples Parenting.
Related Articles
What You Should Know About Postpartum Anxiety
5 Things NOT to Say to Someone Experiencing Postpartum Depression