Some of my best memories of childhood revolved around family vacations. I appreciate my parents' (pre-internet) planning even more now that I have my own family and a growing bucket list of places to show them; most locations are based off places my husband and I visited with our parents. But sometimes budget, time, or kids' age can squash the dream of hiking the Grand Canyon or a week at Disney World.
But who says you have to travel far from home to have a blast? Day trips are a great way to take a break from reality, explore some new sites, and feel like you got out of town without having to spend much money. The glorious part about taking day trips is the ability to head home whenever you want and not waste money on canceled plans or spend time in an airport waiting to get home. Because you stuck close to home, you have all the power!
1. Do your research
Use the internet and social media to get ideas. Maybe a friend posted pictures of a recent trip that they'd recommend, or a co-worker who has lived in the area for a long time knows all the nearby must-sees. If you're lucky to live in the same area you grew up in, you can draw ideas from your childhood. As a kid, we made a day trip of finding the historical marker signs on the side of highways and interstates in our area (in Kansas, they're brown.) Inspiration can come from anywhere. Figure out how far you're willing to travel and narrow it down from there.
2. Prepare the kids for the adventure
Once our trip is roughly planned, I make it a point to show our kids pictures of where we're going and what we'll be doing. This includes them in the process and gives them something to look forward to. I also show them the route we're taking and tell them how long it'll take us to get there: we'll be able to listen to 15 songs or you'll be able to take a nap in the car and then we'll be there. This hopefully cuts down on the 'are we there yet?' questions that every kid is in the habit of asking.
3. Balance out the plan for the day
It's impossible to please everyone 100% of the time; our parent powers just aren't that good. The trick to a successful family trip that's appealing to adults and children alike is balance. Spending five hours in a kids museum or zoo isn't an outrageous idea, but maybe have lunch at a place that serves something besides Happy Meals. Vice versa, if we're spending a good chunk of time in a museum where very little is geared towards kids, I'll ask around for a cool park or nature center that will allow the kids to get some energy out. Any trip is a give and take situation but with a day trip, you don't want to spend precious time arguing or being miserable.
4. Add in fun activities to keep the kids interested
While most locations take pint-sized visitors into consideration when constructing their sites, nothing is guaranteed that it'll be perfect for your little ones. If you're concerned you'll hear "I'm bored" during your visit, take some time before your trip to have kid-friendly activities or game that'll interest your children. On our last family trip, we gave our 7-year-old twins an old digital camera and let them take pictures. It gave them pride in their creativity and was very interesting for us adults to see it all over again from their vantage point. I've seen parents whip out scavenger hunt pages for their kids to use while touring an art museum. Even handing the kids a map of the grounds and letting them pick which direction you go is exciting for kids. Use whatever you think would work best for your kiddos.
Whether the trip goes perfectly or has a few bumps, there are bound to be a few funny stories and endless memories made. I couldn't even type this article without grinning at our own family antics: from our 5-year-old son being 'horrified' during a flight simulation to my own mother getting the attention of the Governor of Kansas in a very embarrassing way. Good or bad, it's an experience — so soak it all in!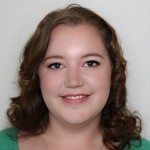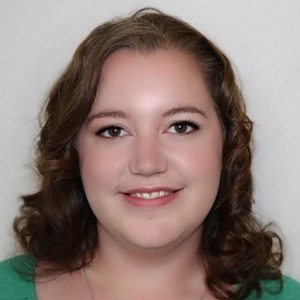 Leah Bryant is a stay at home mom of three, identical twin girls and a son. She is a proud Kansas native (insert favorite Toto quote here) and currently resides in the Kansas City metro area. Besides being constantly surprised by the wonders of raising twins and caring for her family, Leah's hobbies include cooking/baking, gardening, reading actual grown-up books along with Dr. Seuss, and cheering on her favorite home-grown sports teams. Leah also meets the challenge of keeping up with Sonny, the newest member of the family. He is an American Eskimo dog the family adopted after he was rescued from a puppy mill. While Leah is active on most social media sites, you can find her family blog at http://twinsplusabe.tumblr.com/.
---
Related Articles
11 Must Have Supplies for a Road Trip with Twins
5 Tips for a Successful Road Trip with Twins