Summer is hot! When you're pregnant with twins you feel like it's even harder! Unfortunately, you can't sit with an air conditioner in your lap or your head in the freezer, so we've come up with some essential items you can use when pregnant in the summer.
1. The Coldest Sports Water Bottle Vacuum Insulated Stainless Steel Hydro Travel Mug – Hydrate, hydrate, hydrate! I know you are already peeing 102 times a day, but you need to hydrate. I remember being in Twiniversity class? Yup, I'm a graduate too, and they told me I should drink a gallon of water daily to fight off the evil within! Ok, there is definitely no evil, but there is a multitude of reasons to drink that much water. This bottle will keep your water cold for HOURS!
2. VersionTech Handheld Electric Personal Mini Size Fan – So you can't put your air conditioner on your lap, but no one said you can't carry a little rechargeable fan when you're having a pregnancy hot flash or shvitzing for who knows why! This little fan folds up so you can put it in your purse. It also can sit on your desk, clip on a chair above you or whatever and wherever you need it!
3. Memory Foam Maternity Pillow Wedge with Cooling Gel – The only memory foam pregnancy wedge with a layer of cooling gel for the HOT mama to be! Put it under your belly or it fits perfectly behind you to give lumbar support. It has a gel side and a plush side when you need it to be cozier. Bring it in the car to sit on or support you.
4. Mama Mio Your Pregnancy Essentials Kit and Mama Mio Pregnancy Saviours Kit – Both of these kits have essentials for a safe pregnancy and have the Mama Mio Lucky Legs Cooling Leg Gel, to help relieve those tired swollen feet. The Essentials kit has travel-ready sizes while the Saviours Kit is a full-sized products. Both are a pregnancy spa in a box and will help feel soothed, de-stressed and pampered.
5. Cooling Gel Mask – Every woman needs a good gel eye mask. Yes, you can put cold cucumbers on your eyes but when your pregnant, but you may just want to eat those instead of wearing them. Put this mask in the fridge to cool off and let the beads soothe your pretty little head.
6. Maternity Swim Tankini – Nothing better than a 2 piece swimsuit that will grow with you. I picked a 2 piece because of that gallon of water and 2 babies taking up a home on top of your bladder. The thought of having to deal with a one-piece sounds very time-consuming when you should be lounging in the water or on a chair with your mini fan looking fabulous.
7. Bearsland Women's Sleeveless Maternity Dress – Having a soft flowy dress that can go to any event is a must. I know some of you feel that being naked is the only way to stay cool, but some higher-ups frown upon these things. This soft modal dress has a little bit of stretch and is also made for breastfeeding if that's what's in your future. It comes in an array of colors with a great price tag.
8. Avon Skin-So-Soft Bug Guard – Bugs seem to love all that extra sweet blood of pregnant woman and nothing worse than having an itch you literally can't scratch like your foot! As someone who spends summers in the North woods, I know DEET tends to be the best. And while the EPA says it is okay for pregnancy there are other options. Avon has been making this Skin-So-Soft stuff for forever and people swear by its Picardin as the best bug spray without the DEET. It also comes with added sunscreen if you want.
9. Thinksport SPF 50 Plus Sunscreen – ThinkSport's mission has been to find and manufacture products that are safe and free of harmful materials. I use the ThinkBaby sunscreen on my sensitive skinned twinnies and it doesn't disappoint in the adult version. It rubs in well and stays put with a nice mild and natural smell for your sensitive pregnancy nose.
10. Mission Multi-Cool 12 in 1 Multifunctional Gaiter and Headwear – Mission products are made by elite athletes who aim to produce products to keep them cool and safe from harmful chemicals. This multifunctional headgear cools by adding water, wringing it out, and then "snapping" it in the air to activate the cooling. Wear it as a headband or any of the 12 ways they suggest to cool you down!
There are always Spafinder gift cards to get a pregnancy massage or just get pampered. These are just suggestions of course and if your doctor has advised you against doing something then you should listen to them. I remember being pregnant in the summer and all I did was sleep, eat, and go potty. I hope some of these things can make you that much more comfortable in your beautiful and likely sweaty (sorry) pregnant self!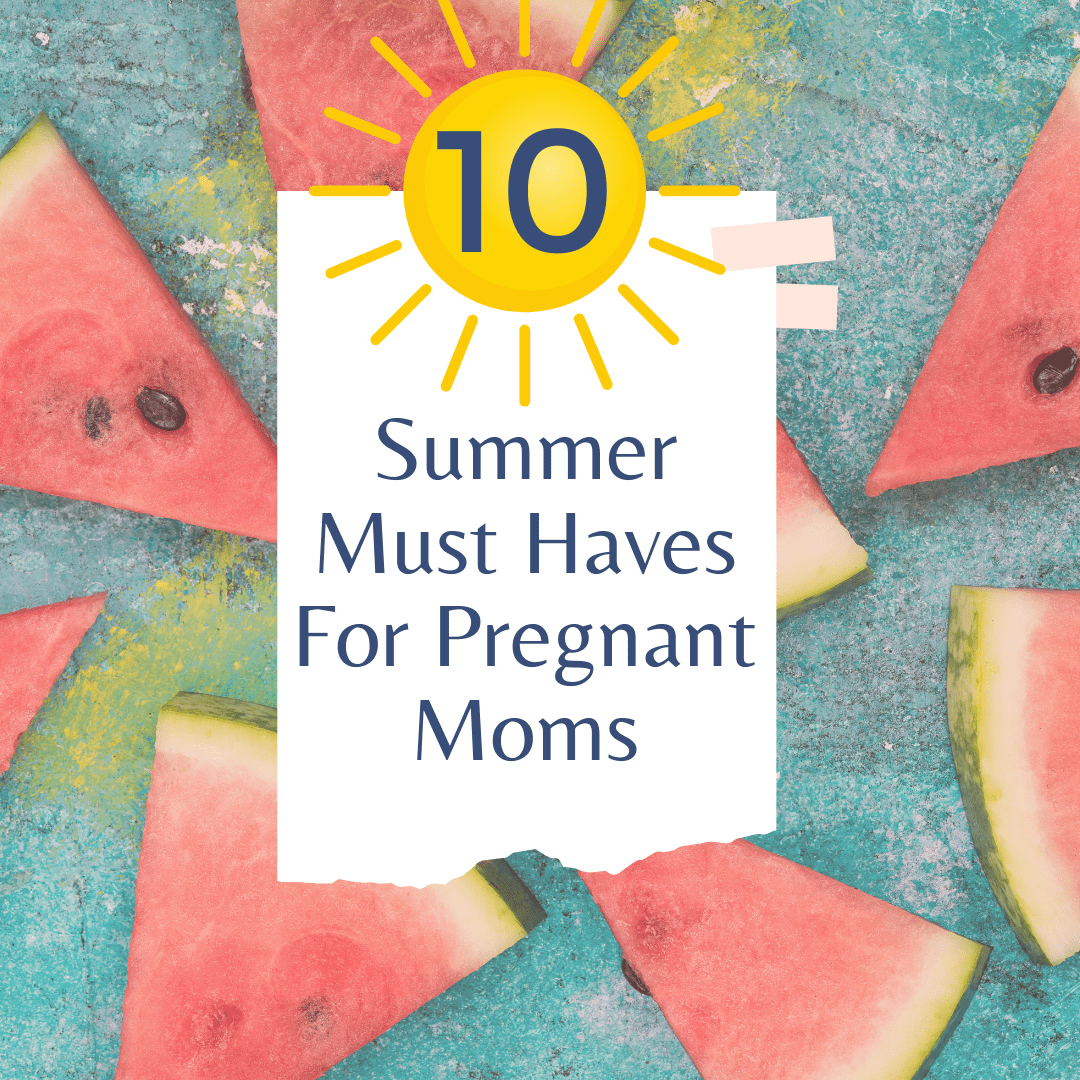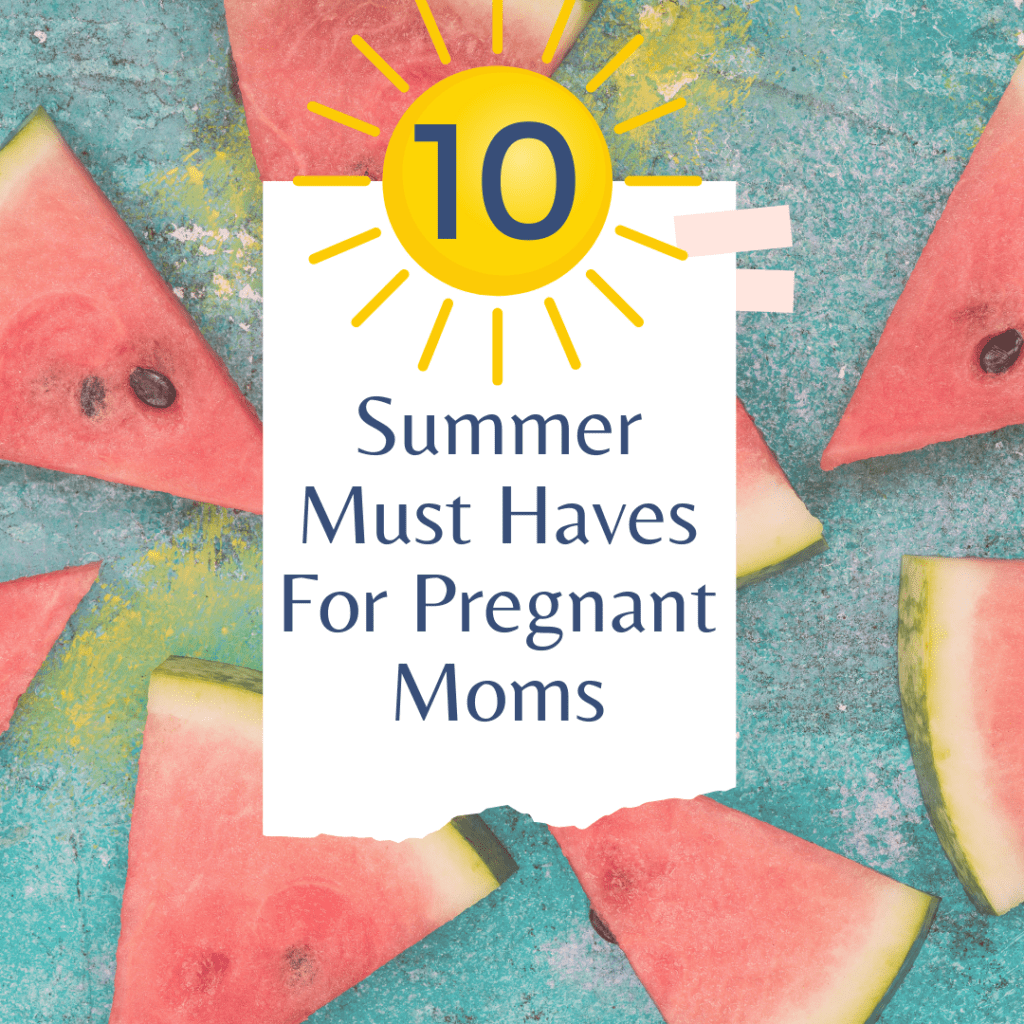 Jenifer Roth is a busy, busy mom to 1-year-old identical twin boys Jase and Evan, full-time High School driver ed teacher, and full-time finder of random information to help others! When not running around from work to home to errands she enjoys working on her blog, making piles of stuff and just hanging with her family! Trying to find the work-life balance has been a journey of its own but push on she must! You can read her blog here
---
Related Articles
15 Sanity Savers When Pregnant in the Summer
11 Items You Must Have When Going to the Beach with Kids
Easy Summer Recipes to Beat the Heat
---

Got twins? Us too! The Twiniversity Podcast with Natalie Diaz is created by parents of twins FOR parents of twins, from expecting times through the teenage years and everything in between. This podcast is all about parenting twins, offering plenty of tips, parenting hacks, and of course, humor. Just know that we are laughing WITH you every step of the way.
---

Are you looking to connect with an experienced parent of multiples who has been in your shoes? Do you want to feel supported, guided, and heard as a new parent of multiples*?
Or, do you love offering advice and tips to new parents of multiples*? Would you love to support, guide and listen to a soon-to-be or new parent the way you wish someone was there for you?
If you said, "YES!" to any of those questions, then the Twiniversity Parent-to-Parent Mentorship Program is perfect for YOU!
We are looking for parents of multiples from around the globe who want to be matched up with a parent mentor, or who want to BE a parent mentor. We'll be matching up moms with moms and dads with dads from all over the world to get personal support in this crazy life of multiples parenting!! All you have to do is complete a simple application form and we'll do the matchmaking! And the best part? The program is totally FREE! There are no fees to take part in this program.
---

The rate of twin births has risen 79 percent over the last three decades, and continues to increase. A mom of fraternal twins and a national guru on having two, Natalie Diaz launched Twiniversity, a supportive website with advice from the twin-trenches.
What to Do When You're Having Two is the definitive how-to guide to parenting twins, covering how to make a Birth Plan checklist, sticking to one sleep schedule, managing double-duty breastfeeding, stocking up on all the necessary gear, building one-on-one relationships with each child, and more.
Accessible and informative, What to Do When You're Having Two is the must-have manual for all parents of twins.