Hey gang, listen up! We've got a great article on 5 tips for creating an after school routine, along with an amazing giveaway from G.H. Cretors and Popcorn, Indiana! One lucky winner will take home a MONTH'S worth of back-to-school popcorn from G.H. Cretors and Popcorn, Indiana! This includes 12 count large bags of assorted G.H. Cretors popcorn flavors and 12 count large bags of assorted Popcorn, Indiana popcorn flavors.
THIS CONTEST IS CLOSED
FAIR WARNING: Trying a bag of popcorn from G.H. Cretors or Popcorn, Indiana will most definitely lead to addiction of the most delicious kind! The Twiniversity Mom Squad members are HUGE fans of this popcorn — so much so that some of us can't even keep it in the house while we're dieting, LOL!
This popcorn is PERFECT for a lunchbox, an after school snack, or for a movie night on the couch with the family. The variety of flavors that both brands offer will ensure that everyone in your family will find a flavor to love.
Check out all these mouth-watering flavors:

G.H. Cretors: The Mix (caramel + cheese), Cheese Lover's Mix, Buffalo Ranch Mix, Honey Butter Kettle Corn, Organic Chile Jalapeno & White Cheddar, and Organic Extra Virgin Olive Oil, Organic White Cheddar, Organic Dill Pickle, Just the Cheese Corn, Just the Caramel, Organic Honey Butter Kettle Corn, and Organic Salted Butter

Popcorn, Indiana: Kettlecorn, Sea Salt, Aged White Cheddar, Movie Theater Popcorn, Himalayan Pink Salt, and Black & White Drizzlecorn (it's chocolate covered popcorn!!!)
---
5 Tips for Creating After School Routines
It's back to school time! Your kids are getting back to their early morning routines including eating a good breakfast, getting dressed, and packing up everything they need for the day. But what about after school? How your kids spend their time between school and dinner can really make or break your night. Here are five tips for creating after school routines that will make life smoother and easier for everyone in the family.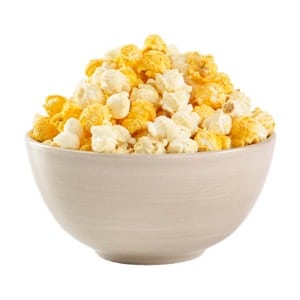 1. Have a snack ready.
You can even make it the night before so you aren't scrambling around as they are walking in the door. You can pre-cut fruit, cheese, and crackers. Even if you are just opening up a bag of popcorn for the kids, make sure you have enough for the entire week so you don't run out by Friday.
2. Let them rest a bit and unwind.
Most kids need a break after coming home from school. Maybe they want to watch 30 minutes of television or maybe they need to run around a bit. Buy a cheap egg timer just for this purpose so they know when that bell goes off it's time to transition to the next part of the routine.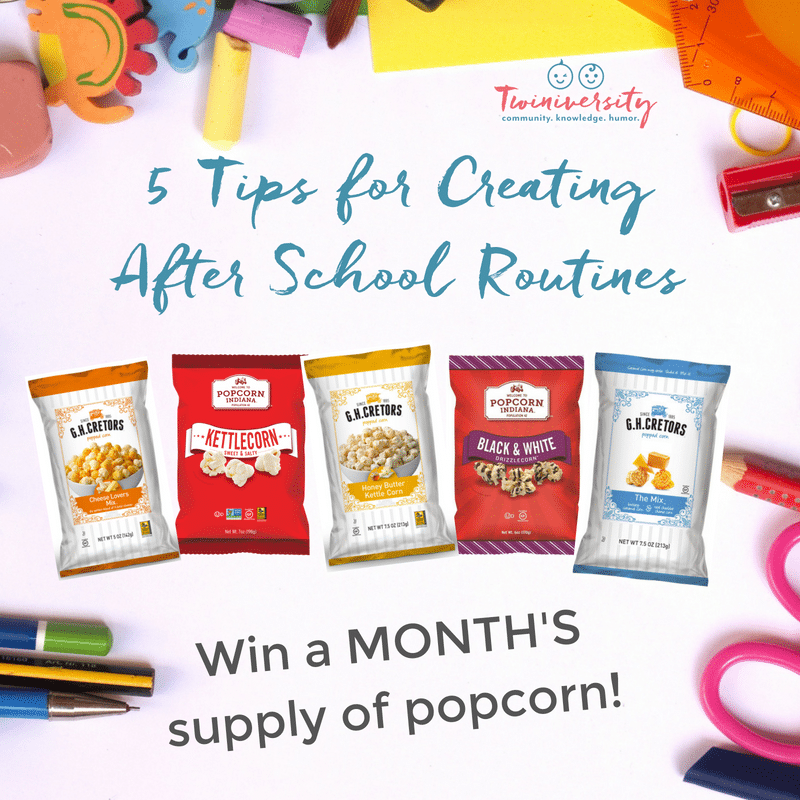 3. Discuss how their day went.
Ask them what the best part of their day was, or their least favorite part of the day. If you walk or drive your kids to and from school use that time to talk to them. Another idea is to use snack time to talk to them and check in with them to see how they are doing. Also, you should tell them YOUR best part of YOUR day. They need to get used to listening to other people instead of always talking about themselves. It also gets them used to talking to adults more.  If your kids don't want to talk about school when they first get home from school, maybe wait until bathtime or bedtime to have your chat.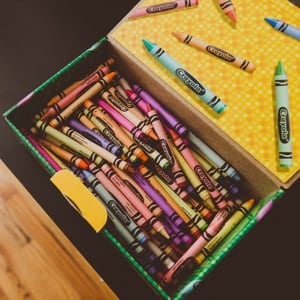 4. Do homework.
Some kids might need an hour or so to let loose and unwind before they do their homework. Other kids may need to do their homework sooner. You know your kids and you will know what works best for them, ultimately. Regardless of when they do their homework, make sure you have everything you need ready for when it is homework time. Sharpened pencils, crayons, glue sticks, scissors, etc. should all be ready before they sit down to start their homework. Designate a specific place in your house where homework should be done; a lot more will be accomplished at a desk or a table versus a bed or the floor.
5. Create the routine with your kids.
If your kids are a part of the creation of their after school routines, they will be more invested in sticking to them. Better yet, buy a posterboard and help your kids write out the routine to display on the wall in their room or playroom. Decorate the board with fun stickers and glitter to make it a project to be proud of.
---
Related Articles
Back to School Lunch Prep to Make Your Life Easier
Back to School Buys From Gear to Supplies
5 Ways to Prepare Your Kids for School Success
---
THIS CONTEST IS CLOSED
Sweepstakes Terms and Conditions