We were so fortunate to be a part of the Momtrends back to school event last week. I saw so many great things that my twins and singleton will definitely want to have for this coming school year. Let me tell you about some of the great things I saw.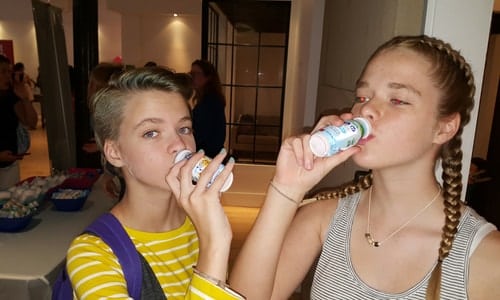 When we first arrived the kids enjoyed some delicious refreshments of Jarlsberg grilled cheese sandwiches, Natalie's Orchid Island Juice, and a variety of Stonyfield yogurt snacks. All of these snacks are a favorite in our home and I know the kids will be asking for them to be packed in their lunches this school year.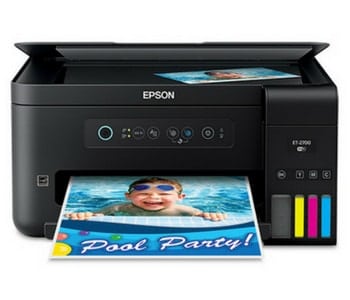 Once they got their fill of snacks they started checking out all the awesome back to school products. My daughter Emily was immediately impressed with the Epson Supertank printer. It is a cartridge-free printer that has enough ink to last for 2 years! It prints such high-quality images and even can do photo quality pictures. Emily has literally told me every day that she wants that printer!
My girls were chosen to model outfits by Tea Collection at the event. Needless to say, they were over the moon thrilled and excited about this. My daughter, Abigail, is very picky so when I told her she wasn't going to be able to pick out the outfit she was to model I was stressed that she would not like it. Boy, was I WRONG! She loved it. She said that the romper that was chosen for her felt like pajamas and she can't wait to wear it on the first day of school! They were also pampered a bit and got manicures by Maniorpedi.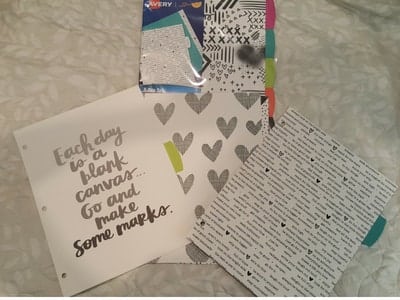 Avery products are a must have in my house. Their high-quality school supplies are a favorite, as they last. My kids are tough on everything. If I buy the cheaper school supplies, like folders and binders, they usually get worn out quickly and need to be replaced before the end of the school year. But this is not the case with Avery products. The girls' favorite were the dividers for binders that have the coolest designs and inspirational quotes.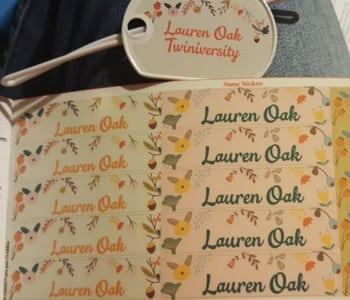 Mabel's Labels is a Twiniversity favorite. I was super excited to get some free samples, for not only my kids but for myself too. I use them for almost everything. I'm not kidding. I have them on my beach chairs, water bottles, coolers, even on my folding chairs I use when we have family gatherings at my house. Anything that I might take out of the house or lend to others that I want back, I put them on so it is known that it is mine! They have such a great variety of size, shapes and a huge variety of styles and colors. My kids all received a back to school package and they were super excited about the tiny labels that they plan to use on their pencils! They always complain that someone borrowed a pencil and never gave it back. Now they can put their names on them so everyone will know that is their pencil. Problem solved! And for Twiniversity fans we were given a discount code to share. Just use the code MOMTRENDS10 when placing an order and you will receive 10% off your label purchase at www.mabelslabels.com.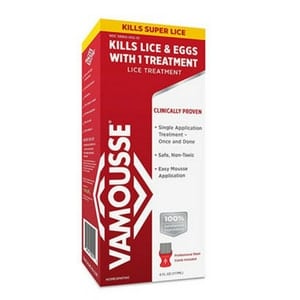 When you have four daughters in the house, you will eventually have the dreaded lice. I can't tell you how many times I've had to deal with it. It is the worst. Everything has to be washed, hair has to be treated and combed out and sometimes all that hard work doesn't work. It's completely exhausting. After several failed attempts to rid the house of lice and spending a small fortune on a variety of different treatments, I came across Vamousse. It is a mousse type treatment that is easy to use and highly effective. Even before I saw the Vamousse treatments at this event I would recommend it to friends and actually keep it on hand in my medicine cabinet, just in case. It is the only lice treatment I will ever use.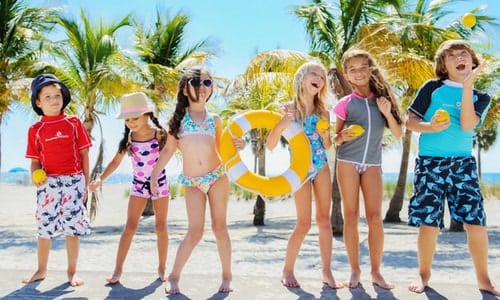 Don't worry, summer is not over yet, and Snapper Rock was there with the most adorable swimsuits for kids of all ages and parents too. Dad and the boys can wear matching suits, or Mom and the girls can too. Snapper Rock has UV50+ protection built into every swimsuit and there are so many stylish choices to choose from.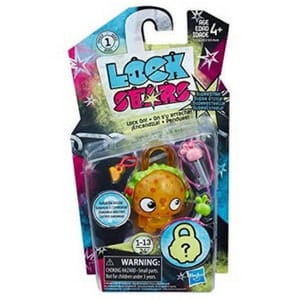 The girls each got backpacks from the Kids in Need Foundation filled with all sorts of goodies, but their favorite was the Lock Stars by Hasbro. They are collectible locks that come with 2 charms, 2 keys, a Lock Stars figure and a mini lock too! The girls loved comparing them and swapping them in the car the whole ride home. There are 48 different ones available.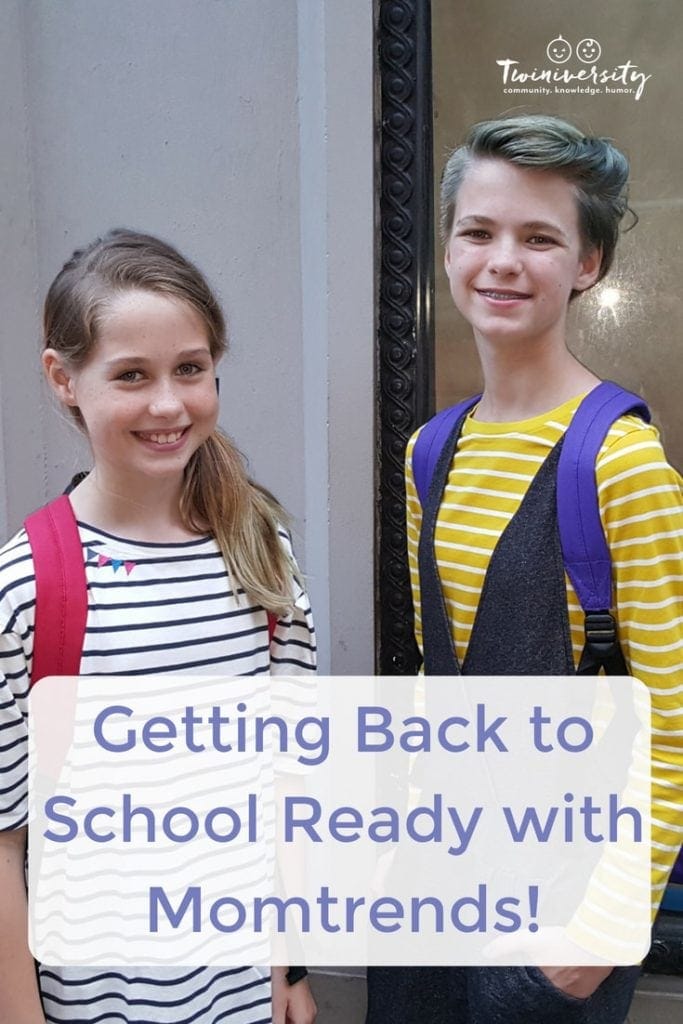 I can say after seeing all these great back to school items I think we are ready for the first day back! Check them out for yourself to make sure you are ready too! Thank you to Momtrends and all of the awesome sponsors that helped to make this event possible.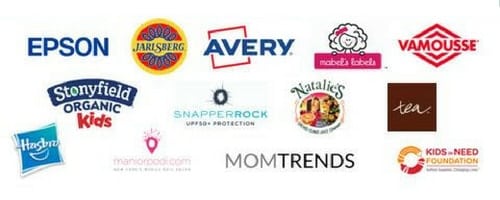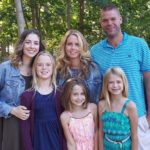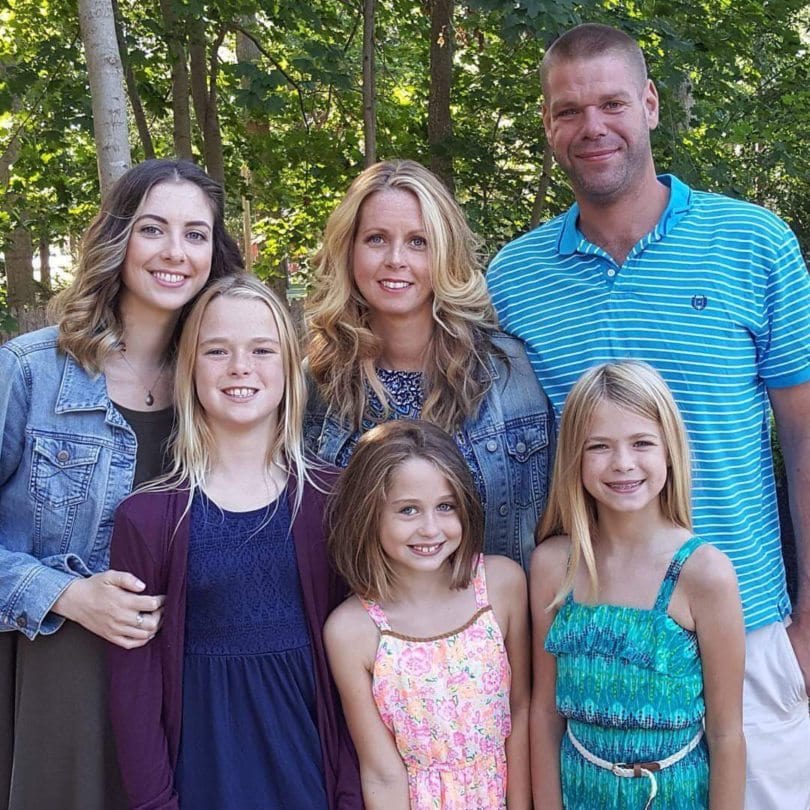 Lauren Oak is a New York mom to 4 girls, including one set of twins. Lauren is the Associate Editor of Twiniversity, as well as the Snack Maven, MoM Squad Chauffeur, and resident Therapist. She has been a part of Twiniversity from the very beginning and loves to support families of twins or more across the globe.
---
Related Articles
Best Back to School Buys: From Gear to Supplies
5 Ways to Prepare Your Kids for School Success