Babymoon: NOUN (informal) A relaxing or romantic vacation taken by parents-to-be before their baby is born.
A babymoon may be a new concept for you. It is a relatively new trend for moms and dads-to-be to get in one last getaway before they are expecting a little one. As you can imagine, planning a babymoon takes more intricate foresight than a regular vacation. However, if you are having twins (or more) the complexities multiply.
There are essentially four things to consider when planning your babymoon: 1) when to go, 2) location, 3) how you'll get there, and 4) how much planning will be needed. This might sound simple enough…however, location is actually a large portion of your planning. There will be an abounding number of items you must consider when planning your location, which makes this process a bit more challenging than you may think.
1. When to go
First, you'll need to pick a date. Selecting a date is a crucial step that comes with many varying factors. You'll want to factor in more than just your work schedules. You'll want to plan based on your gestation. I remember while reading What to Do When You're Having Two, I learned that I should be planning my baby shower earlier than when pregnant with one. This is primarily for two reasons: First, being pregnant with multiples means you are less likely to make it to 40 weeks and you want to try and avoid going into labor before your shower. Second, you will be the size of a full-term single pregnancy at 32 weeks, you don't want to be super uncomfortable at your shower either.
This same logic applies to plan a babymoon but is even more important since you will be vacationing longer than a baby shower would last. You don't want to wait too far into your pregnancy to take your trip; plan on avoiding your third trimester altogether. If you go into preterm labor while on your trip, there's a good chance you will deliver there and have babies in the NICU, causing you to be stuck there for months, away from home. Your second trimester is your best bet. Planning for earlier in the second trimester will hopefully reduce the risk of your discomfort on your trip. Being comfortable is a big part of planning a great babymoon!
2. Location
Activities: What do both of you want to do while you are away? You should pick something that is enjoyable for the two of you. Going on wine tours or to an amusement park won't be fun for you since you can't really participate. Consider what your partner wants to do as well – the spa may be relaxing to you, but if your partner is not too fond of the spa experience, it will not be the best of your options. In order for you to get the true benefit of a babymoon, you should go someplace you will both be able to enjoy.
Budget: Soon, you'll have two or more mouths to feed and bodies to clothe; you can't blow your entire savings on this trip. If you are working on a tighter budget, it is still appropriate to go somewhere close by. If you or someone you know has a cabin or beach house, that might be the way to go. Or maybe traveling to a nearby tourist destination. You could also travel a little further, but have a shorter trip to save some money. Spend what you feel comfortable with, but don't spend everything.
Travel time: The amount of time you spend in transit matters. Going on a six-hour car ride might just be too uncomfortable. It also might not be safe for you to take an 8-hour flight. There certainly are couples that take longer trips, but you should definitely spend some time thinking about how this pregnancy is going for you so far and consult your doctor before taking a long trip. Be realistic with how much time you actually plan to spend in the traveling part of your trip
Medical facilities: Hopefully you will not need medical attention while you are away, but if you do, you want to be sure you can get the care you need. If you decide to travel internationally, explaining your medical needs in a formal language is difficult at best, so you'll want to travel someplace where most people speak English or you are fluent in the language. Also, if you travel internationally, the medical care could be very different than what you get in the United States. Even if you stay in the US, if you travel to the countryside, help could be hours away if you need it. Knowing what medical care is available, that you can communicate with them, and how quickly you can get help is very important. Jot down the name of a local facility and OB so you have quick access to that information if you need it. And bring copies of all your most recent labs, vaccinations, ultrasounds, and medical records from your OB's office, just in case.
Local challenges: Finally, consider how local things like weather and food may affect your trip. If you have found yourself overly hot during your pregnancy thus far, going to a very hot location might be very uncomfortable. Also going to a place that has mostly seafood restaurants will limit your dining options because of the fish restrictions you have while pregnant. While going to a seaside town might seem romantic, eating good meals during pregnancy is too important to dismiss for a romantic locale.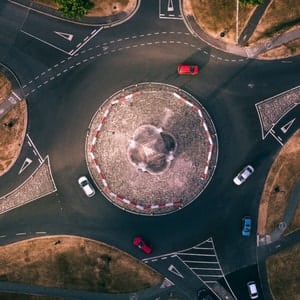 How will you get there?
If you do decide to fly you'll want to try and get non-stop flights. You don't want to be running through airports trying to get connecting flights if you can help it. And you'll want to book an aisle seat so you don't have to worry as much about trips to the bathroom.
If you are driving, choose a route with plenty of places to stop for bathroom breaks and pack plenty of snacks. Also, make sure you have your seat back as far as possible and you wear your seatbelt low.
Traveling by boat for a short trip, such as a ferry ride, might be fun. But don't plan on a long boat ride, such as a cruise, unless you know there is a doctor on board.
All moms-to-be are at higher risks for blood clots, so if it is a longer trip, you need to plan to move around every hour or so.
Planning involved
While planning this trip, you'll have to continue to live your life. Follow through with prenatal care and prepare for your twins' arrival. You probably don't want to spend hours upon hours planning and preparing for this trip. If you are considering international travel, you have to see what kind of travel advisories are out, especially ones for pregnant women (such as Zika virus), you'll have to get a passport and you may need specific vaccines. Is this level of planning something you want to do while pregnant? The goal is to relax with your partner, and increasing your level of stress significantly to plan your trip isn't necessarily going to have the desired result. Planning a low-maintenance trip is totally fine and may be a better alternative for certain couples. Going somewhere you've been before or that has lots of amenities, and therefore requires less packing, may reduce your level of stress when planning.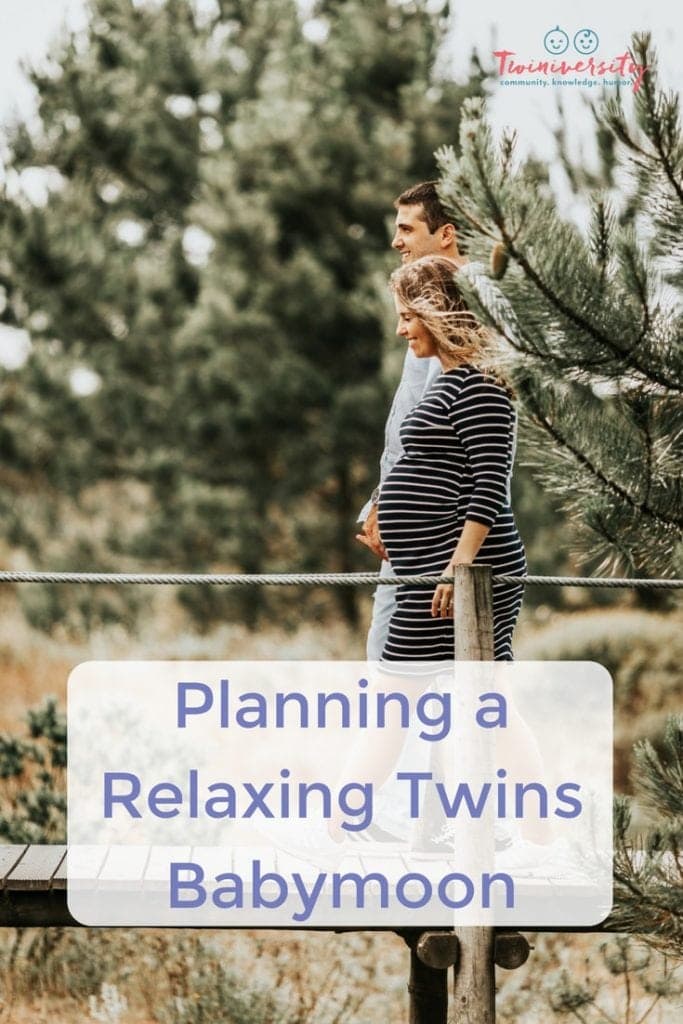 Planning the perfect babymoon may sound complicated, but most couples find that spending that extra time together before babies come is extremely valuable. Make sure you take plenty of pictures and have fun! Good luck, mama!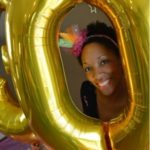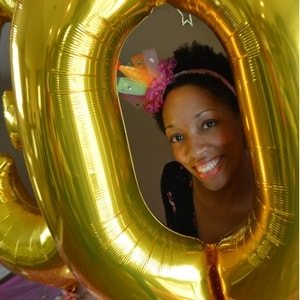 Maya Mason lives in the Twin Cities, MN and works as a Juvenile Probation Officer. Maya is the mom of 6-month-old boy/girl twins named Theo and Teia who were born at 24 weeks. Maya has Lupus and this diagnosis has led her to become passionate about natural health and wellness. Maya loves to spend time with her family, play volleyball and travel. She also is an avid writer and is in the process of writing a teen fiction series.  
---
Related Articles
10 Things to Do Before Delivery Day
Dear Dad, Your Life Will Be Different After Twins Arrive
Twin Pregnancy Stories to Get You Ready for Delivery
---

Got twins? Us too! The Twiniversity Podcast with Natalie Diaz is created by parents of twins FOR parents of twins, from expecting times through the teenage years and everything in between. This podcast is all about parenting twins, offering plenty of tips, parenting hacks, and of course, humor. Just know that we are laughing WITH you every step of the way.
---

Are you looking to connect with an experienced parent of multiples who has been in your shoes? Do you want to feel supported, guided, and heard as a new parent of multiples*?
Or, do you love offering advice and tips to new parents of multiples*? Would you love to support, guide and listen to a soon-to-be or new parent the way you wish someone was there for you?
If you said, "YES!" to any of those questions, then the Twiniversity Parent-to-Parent Mentorship Program is perfect for YOU!
We are looking for parents of multiples from around the globe who want to be matched up with a parent mentor, or who want to BE a parent mentor. We'll be matching up moms with moms and dads with dads from all over the world to get personal support in this crazy life of multiples parenting!! All you have to do is complete a simple application form and we'll do the matchmaking! And the best part? The program is totally FREE! There are no fees to take part in this program.
---

The rate of twin births has risen 79 percent over the last three decades, and continues to increase. A mom of fraternal twins and a national guru on having two, Natalie Diaz launched Twiniversity, a supportive website with advice from the twin-trenches.
What to Do When You're Having Two is the definitive how-to guide to parenting twins, covering how to make a Birth Plan checklist, sticking to one sleep schedule, managing double-duty breastfeeding, stocking up on all the necessary gear, building one-on-one relationships with each child, and more.
Accessible and informative, What to Do When You're Having Two is the must-have manual for all parents of twins.