Transitioning from life as a buoyant couple with jobs, friends, and a super busy social schedule to new parents of twins is not easy. Lack of sleep, double the cries, and the myriad of unknowns that accompany every tear, hiccup, and gurgle are the obvious hurdles to new parents of twins, but what might be one of the hardest parts of the transition is the isolation. Even if tons of your friends have troops of kids filling up their homes, unless they've had two newborns at the exact same time, it can be hard to relate to one another once you've established your new normal. And friends without kids? You're literally living in a different universe. That doesn't mean, however, that the two of you can't visit each other's worlds now and then and keep communications open across those worlds. In fact, it's vital for the health and happiness of you and your babies that you do, because a happy parent means happy twins.
So how do you maintain your friendships while you're knee-deep in double the diapers and your kidless friends are taking double shots at happy hour? Here's a couple of suggestions.
1. Schedule the time, and stick to it.
The hardest thing for my kidless friends to seem to realize post-babies was that I could no longer just catch a movie or grab a coffee at a moment's notice. I'd love to have been able to respond "yes" to a text asking to grab a drink in 30 minutes, but the reality was, it was feeding time in 30 minutes. And feeding time with two took an hour. And then there was burping and diapering and swaddling for naps, all to build a few spare moments to pump and then start the cycle again. Once my friends realized that I wanted to see them (really, truly, would love to see any adult's face after hours and hours of my precious babies faces) and just needed a little more notice, we became much better at making plans. With a couple of days' notice, I could make sure my husband could get home from work 30 minutes early to take over twin duty while I grabbed a bite to eat with a girlfriend. He got some extra time with our precious littles, and I got some precious time with adult humans.
2. Kill Two Birds with One Stone
One of the most important things for me to have after my babies were born was my "me time"; being able to go for a run, outside, without children. Your "me time" might mean getting a pedicure, shopping, going to a museum, or bike riding. Whatever it is, if you have a friend who also enjoys whatever it is you enjoy, use that preciously scheduled time to do said activity together. My husband and I quickly realized some of the most useful times of our day were in the wee hours of the morning while the babies were still asleep. Sure, they might have been up an hour or two earlier and we were totally exhausted, but sometimes that "me time" is just as important, or more so, than sleep. So we'd take turns escaping out of the house in those wee hours when we weren't both needed full hands on deck to go to the gym or make a solo run to the grocery store. Whenever we could find a willing buddy, we asked them to join us to make the escape that much sweeter.
3. Introduce Them to Life with Kids
It's always nice when those scheduled hangouts can take place over in your friends' universe—the one that involves dinners and drinks out in the real world with no bibs, no diapers, and best of all…no cries to attend to. Sometimes though, that's easier said than done. That's when it's time to bite the bullet and invite your buddy into your crazy world. You might feel embarrassed by your lack of showers or piles of laundry, but kids or no kids, most people have some loose understanding of the whirlwind that is parenting. And if they don't, your crash course will teach them fast. Maybe your friend can watch your little ones while you get a shower in, or at the very least, hold a baby while you each sip on a cup of coffee. Your little ones will be in awe of new faces to explore! Maybe they can keep you company while you hide under a blanket pumping during a nap time. They can tell you about their exciting social life and you can be there to listen (read: drool over) to the latest goings-on in the kid-less world.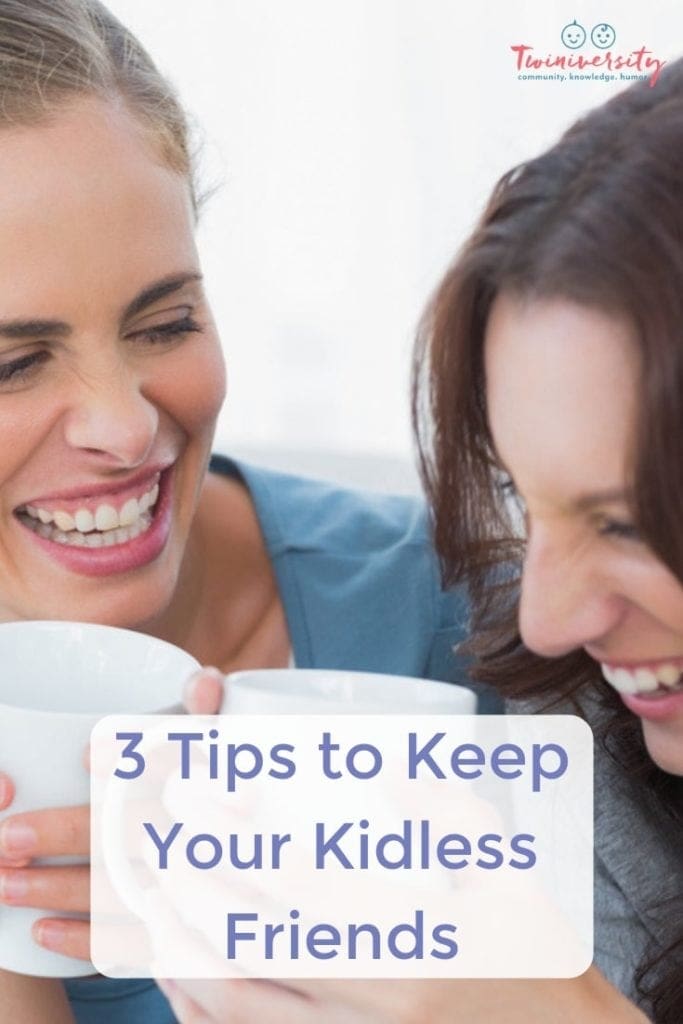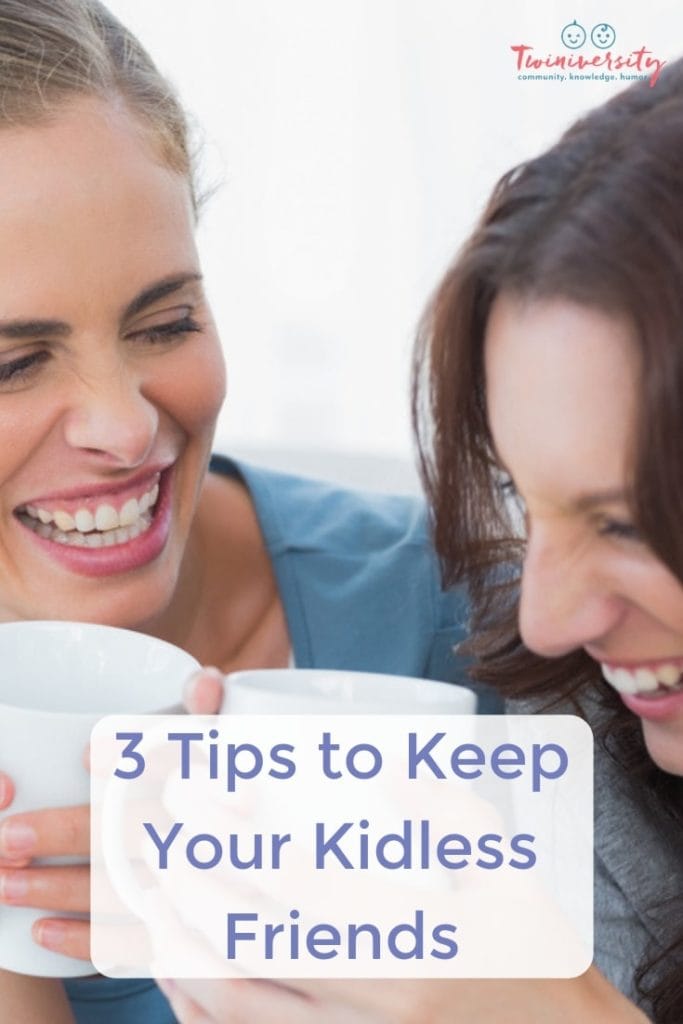 The bottom line: it's important for your wellbeing as a parent to maintain who you are as a person. Etch out some time, be it away or at home, or at the very least on the phone/Facetime, to keep up with the relationships that got you where you are today.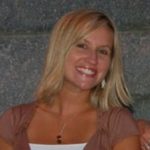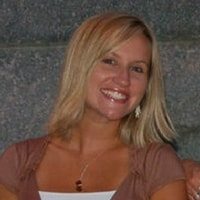 Katelyn Heindel is a communications manager-turned stay-at-home mom two 18-month-old twins. She lives in Richmond, Va with her husband, two monkeys (err, toddlers) and the world's weirdest cat.
---
Related Articles
Down and Dirty: Friendships After Twins
Ladies Night: Getting Out of The House Regularly with Friends