We asked twin mom Courtney from the Country Kitchen Approved Blog to create some easy recipes for kid lunches that kids will actually eat. Courtney is so great at providing easy, simple steps and the video she prepared to go with these recipes is just awesome!
She provides a step-by-step guide for making each dish — I even picked up a few cooking tips! In this video she makes mini meatloaf, homemade hot pockets, cheesy green beans, glazed carrots, and fruit slush cups.
---
Recipes for Kid Lunches
Being a mom of twins, I know that coming up with lunch ideas that my kids will actually eat can be quite a challenge. Here are some tried and true recipes that my kids love and I hope yours will too. Here is my Country Kitchen Approved motto, "Simple recipes with real ingredients that you will actually make".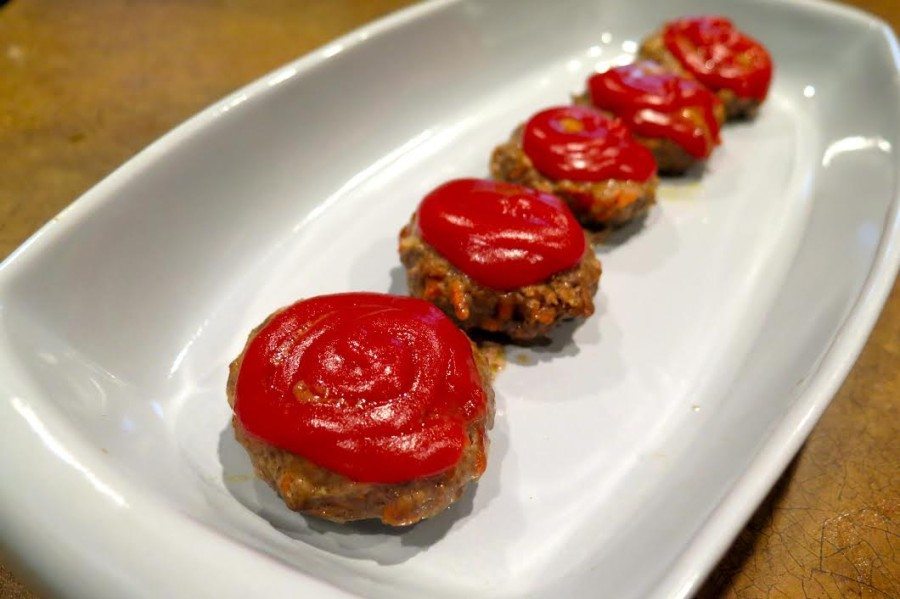 Mini Meatloaves
Ingredient list:
1-2 shredded carrots
1 lb. ground beef
½ of a small onion, finely chopped
1 beaten egg
2 Tbsp breadcrumbs
1-2 Tbsp Worcestershire sauce
½ tsp salt
¼ cup finely chopped spinach, sautéed (optional)
ketchup
Preheat oven to 350 degrees
Combine all ingredients but the ketchup
Mix together all ingredients and form patties
Place patties in a glass baking dish and bake for 15 min.
Turn patties and squirt each with ketchup and bake for 15 more min.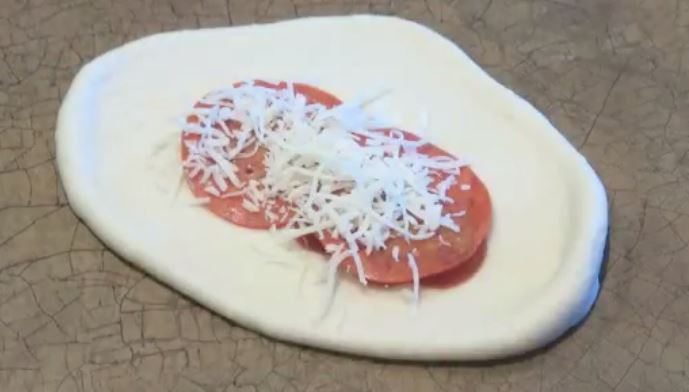 Homemade Hot Pockets
Ingredient list:
16 Rhodes frozen Texas rolls
1 jar pizza sauce
Shredded mozzarella cheese
(optional) Veggies/meats for filling
Preheat oven to 350 degrees.
Defrost 16 Rhodes frozen Texas rolls, but don't allow to rise.
Roll each out with a rolling pin until flat
Add whatever fixings you like
Fold and seal dough around the fillings
Place on a baking sheet and bake for 15 min
Serve immediately or allow to cool completely and store in the freezer in a Ziploc bag. (Heat in microwave for 45 sec. from frozen.)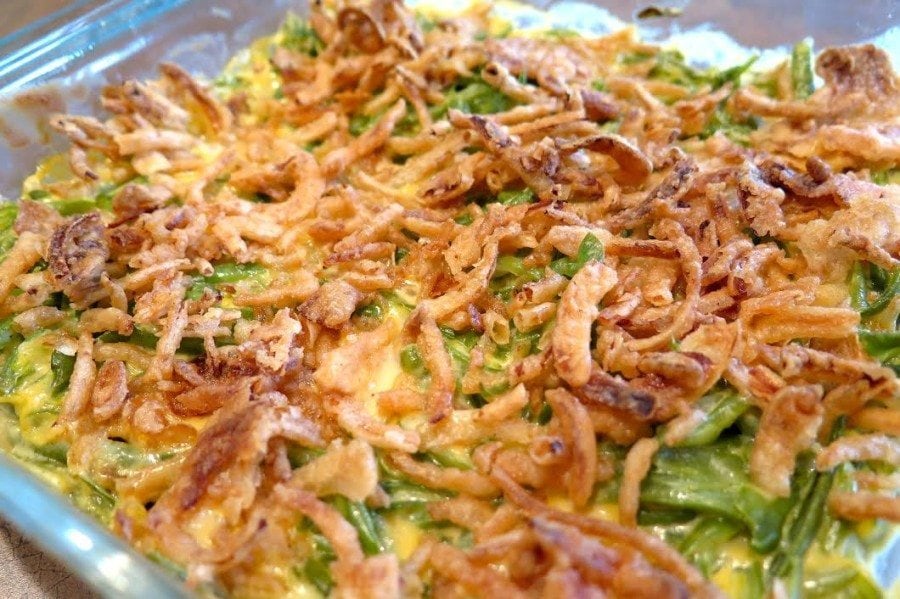 Cheesy Green Beans
Ingredient list:
1 Tbsp flour
2 Tbsp butter
1 cup milk
½ tsp. salt
6 oz. Velveeta
¼ tsp. chili powder
1 bag frozen green beans
1 can French fried onions
Preheat oven to 350 degrees
In a saucepan combine 1 Tbsp flour and 2 Tbsp butter over medium heat until smooth to create a rue.
Add 1 cup milk and ½ tsp of salt, stir to combine.
Add 6 oz. of finely chopped Velveeta cheese and stir until the cheese has melted and the sauce has become thick and creamy.
Add ¼ tsp chili powder and stir
Cook 1 large bag of French cut frozen green beans according to the package instructions and place in a glass baking dish
Pour on ½ of the cheese sauce and stir to combine. You can either make double beans or freeze the extra sauce and have more later.
Sprinkle with French fried onions and top with foil
Bake for 15 min, remove foil and bake for an additional 15 min.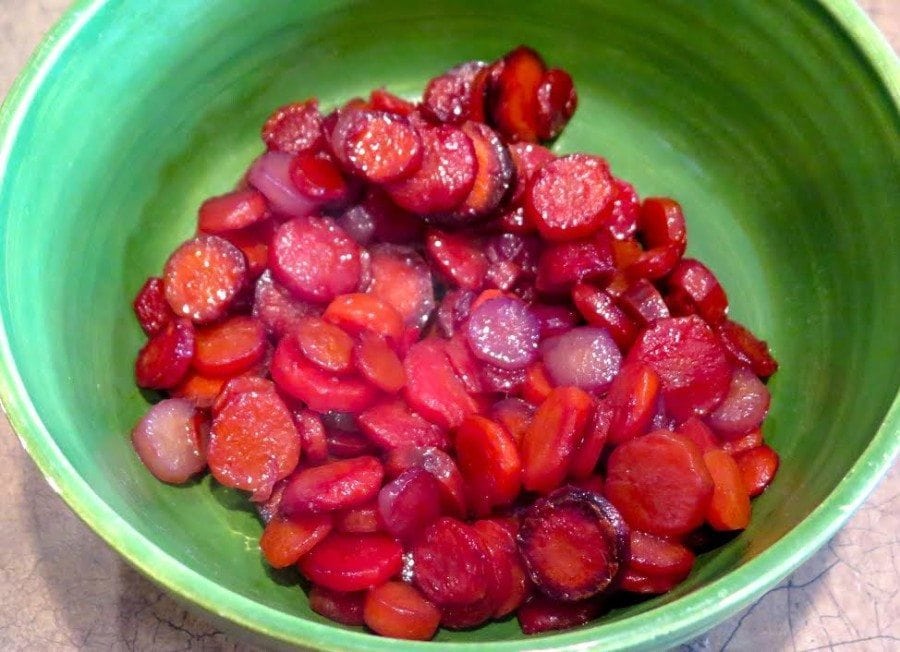 Glazed Rainbow Carrots
Ingredient list:
1 lb. rainbow carrots
1-2 Tbsp butter
½ tsp salt
1 Tbsp sugar
Peel and evenly slice about 1 lb of rainbow carrots
Place in a skillet and pour on just enough water to cover the carrots.
Add 1-2 Tbsp butter, ½ tsp salt and 1 Tbsp sugar
Turn heat to medium and allow carrots to simmer until all the liquid is gone leaving a glaze
Stir to coat and serve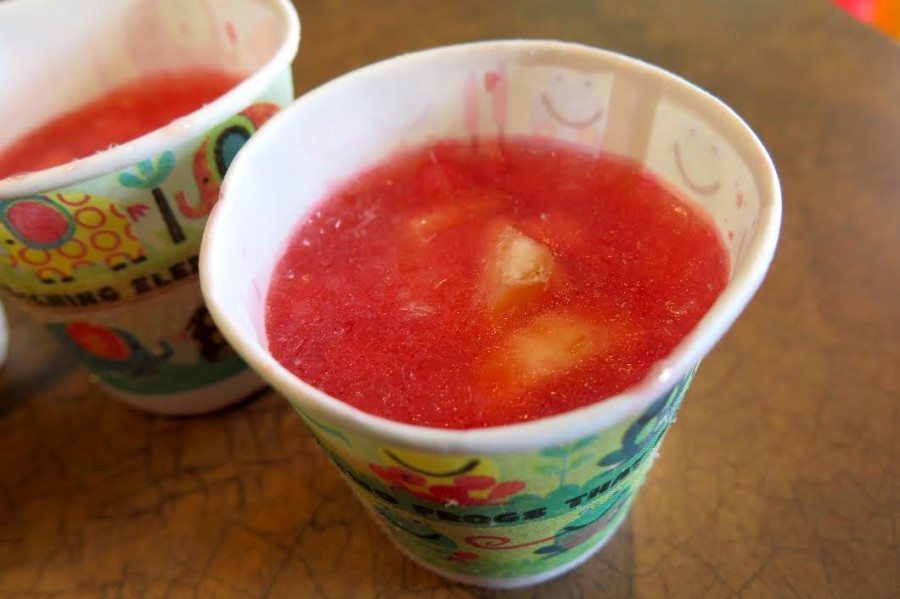 Fruit Slush Cups
Ingredient list:
16 oz. frozen strawberries
½ cup water
½ cup sugar
6 bananas
1 small can peach nectar
32 oz of any orange juice
1 large can crushed pineapple
Place a bag of frozen strawberries (16 oz) in a saucepan with ½ cup water and ½ cup sugar.
Allow to simmer until strawberries are thawed
Meanwhile, finely chop 6 bananas and place in a large mixing bowl
Once the strawberries are soft break them down with a spoon and add (with liquid) to the bananas
Add peach nectar, orange juice and crushed pineapple
Stir to combine and pour into small paper cups
Freeze for several hours. After frozen transfer to a zip-lock bag for easier storage
Place in microwave for 15 sec to get a slushy consistency
I hope you will try these recipes on your little ones. To see more videos and recipes check out my blog Country Kitchen Approved!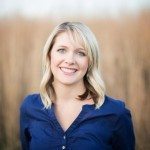 Courtney Hill is a wife and mother of twins. She is 30 years old. She has her Master's degree in Family and Consumer sciences and taught high school FCS for 4 years before deciding to stay home. She grew up in a smaller MO town and learned to cook mostly from her mom who learned from her grandmother. She is a midwest girl through and through and her style of cooking is simple and country kitchen approved. Ever since she was a kid she wanted to have her own cooking show. Cooking with Courtney" was the name and she even had a theme song all written out. She provides an entertaining and educational view on cooking and loves helping others learn to cook and enjoy the process. Her blog is her version of "Cooking with Courtney." She love the 50's and anything vintage/retro as you can see by the theme of her blog. She is taking you back to the basics of cooking, where real ingredients and plenty of love are in every dish. So pour on some more gravy and keep it country kitchen approved! Follow her on Facebook and Instagram.

Related Articles
Food! Glorious Food! How Our Twins Ate in the Early Years
Cooking for a Crowd: Party Pleasing Recipes that Never Fail
Lunch Ideas for Picky Kids and Dairy Allergies
Ideas for Packing Everyday Lunches