It's a fact that most mothers of twins are subject to random strangers getting involved in their personal business. It's as if people see a double stroller as a sign to freely ask the most intimate of questions.
Strangers seem infinitely curious about twin moms' fertility issues, weight gain, and other details of their lives that they themselves may not feel comfortable sharing if the tables were turned.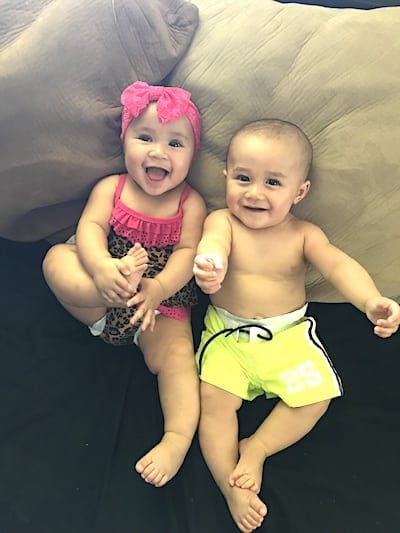 One of the most commonly asked questions to moms of twins has to do with in-vitro fertilization (IVF).
"I'm fortunate because this question does not bother me–I use it as a moment to try and educate people," says Jane Grimes, mom to four-year-olds Charlotte and Henry. "All pregnancies are natural; mine was not spontaneous. I always look them right in the eye and say, 'They were conceived via IVF.' [If there is] an indication that this is somehow disappointing, or not as good as a spontaneous twin pregnancy, I just chalk that up to ignorance."
It's also not unusual for people to be interested in whether your twins are identical–even if they are a boy and a girl.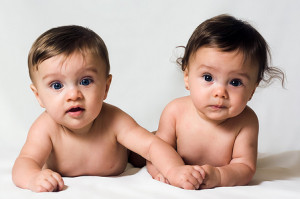 Silly Twin Questions That Strangers LOVE To Ask
Mom Heidi Green says, "When people would stop me on the street and ask me about Harry and Rose, they would usually ask, 'Are they identical?' As infants, they looked so much alike. I would tell them that they are a boy and a girl and they would look at me puzzled and ask again, 'Yes, I got that, but are they identical?' It was at that point that I realized it was up to me to break it to them, that boy/girl twins can never be identical."
Using experiences such as these for good instead of evil (educating the masses instead of getting irritated by them) is usually your best line of defense.
So, mamas: it's up to you. Do you want to come up with a few sassy comebacks for the next time someone asks if your twins were conceived through IVF (my personal favorite is, "Why, are you having trouble conceiving?") or do you want to enlighten them with the facts of the situation? Regardless of what you do, you can expect questions like this to keep on coming.
Heidi Elliott, mom to five-year-old twins Reed and Larkin says, "The question I always get is: "Do twins run in your family?" Her response? "No, but they run in my doctor's office!"
By Natalie Diaz, Twiniversity Founder. This article originally appeared in New York Family Magazine.
Related Articles
Stupid things people told me when I was pregnant with twins
Funniest Things People Say About Twins
What Should People Know About Having Twins?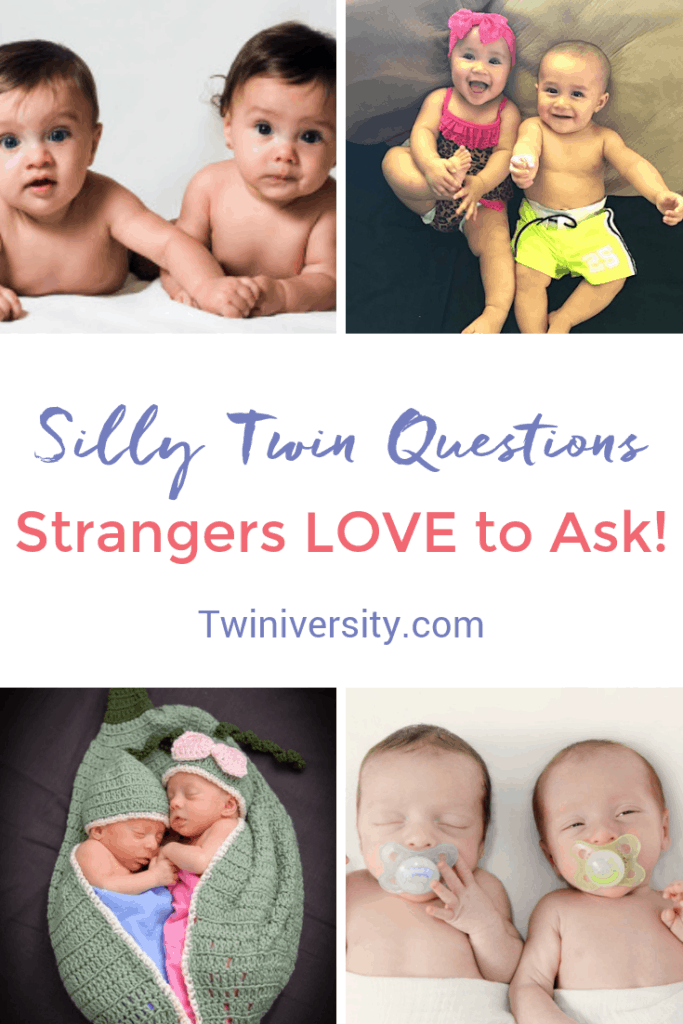 ---

Got twins? Us too! The Twiniversity Podcast with Natalie Diaz is created by parents of twins FOR parents of twins, from expecting times through the teenage years and everything in between. This podcast is all about parenting twins, offering plenty of tips, parenting hacks, and of course, humor. Just know that we are laughing WITH you every step of the way.
---

Are you looking to connect with an experienced parent of multiples who has been in your shoes? Do you want to feel supported, guided, and heard as a new parent of multiples*?
Or, do you love offering advice and tips to new parents of multiples*? Would you love to support, guide and listen to a soon-to-be or new parent the way you wish someone was there for you?
If you said, "YES!" to any of those questions, then the Twiniversity Parent-to-Parent Mentorship Program is perfect for YOU!
We are looking for parents of multiples from around the globe who want to be matched up with a parent mentor, or who want to BE a parent mentor. We'll be matching up moms with moms and dads with dads from all over the world to get personal support in this crazy life of multiples parenting!! All you have to do is complete a simple application form and we'll do the matchmaking! And the best part? The program is totally FREE! There are no fees to take part in this program.
---

The rate of twin births has risen 79 percent over the last three decades, and continues to increase. A mom of fraternal twins and a national guru on having two, Natalie Diaz launched Twiniversity, a supportive website with advice from the twin-trenches.
What to Do When You're Having Two is the definitive how-to guide to parenting twins, covering how to make a Birth Plan checklist, sticking to one sleep schedule, managing double-duty breastfeeding, stocking up on all the necessary gear, building one-on-one relationships with each child, and more.
Accessible and informative, What to Do When You're Having Two is the must-have manual for all parents of twins.