If you missed out on Diono Day, we've got everything right here to catch you up! We learned so much about car seat installation and safety from Diono's resident car seat expert, Allana Pinkerton, and so will you. Check out the four videos below and you'll feel like you were right there with us the whole time.
Nat and Allana started Diono Day in New York City's Central Park. Nat introduced us to Allana, who shared details about herself and what she does for Diono. It was a great way to start out the day and get acquainted.
Next, they headed to Albee Baby, a popular boutique baby gear store in Manhattan, to show us the newest Diono car seats. Allana took some time to walk us through their important safety features and explain what's so special about Diono. She even demonstrated an installation and gave us tips on how to install your own car seat. It was super interesting and helpful!
Then Nat and Allana headed outside to meet up with twin parents Donna and Dan who are getting ready to transition their babies to convertible car seats. Donna and Dan also have an older child so they were concerned they wouldn't be able to fit 3 convertible seats across rear-facing in their Volkswagon Tiguan. But Allana made it happen thanks to the Diono Radian 3 RXT, and she answered a ton of their questions throughout the video. I bet you'll learn a few things too!
To end the day, Nat and Allana stopped over at Whole Foods to sit down and finish answering all the parent questions that they didn't get to throughout the day. Allana shared even more of her wealth of car seat safety knowledge and prepared all of us for a safer ride with our kiddos. For more information on Diono, visit their website at http://www.diono.com.
Diono Day Photos!
Related Articles
5 Mistakes Parents Make When Installing a Car Seat
10 Rear-Facing Car Seat Mistakes Parents Make
10 Must Have Items for Infants When Traveling In A Car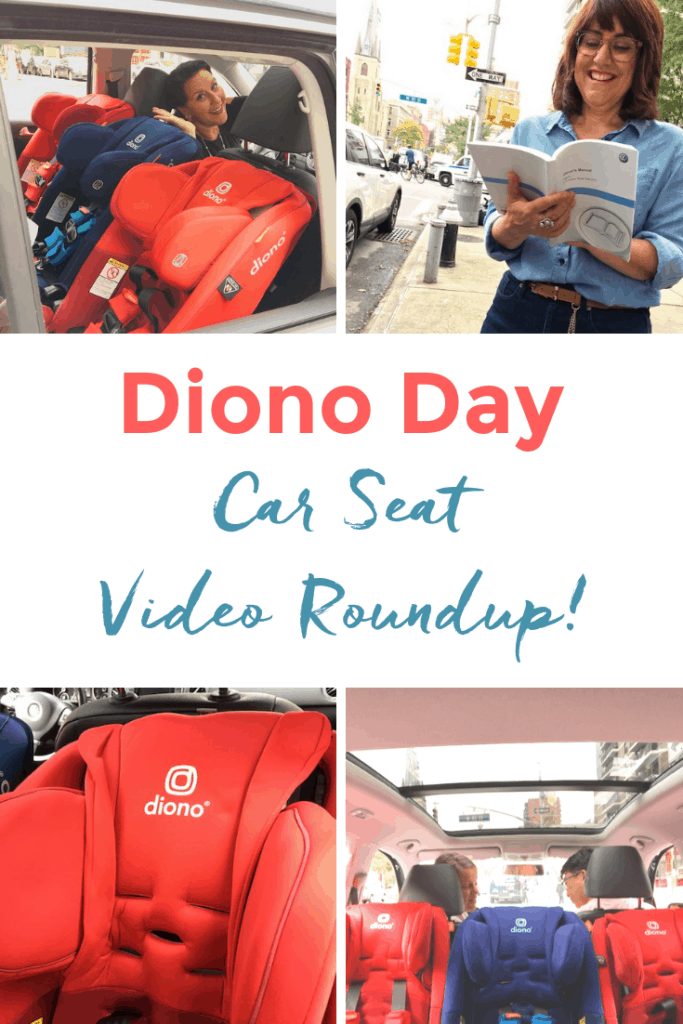 Got twins? Us too! The Twiniversity Podcast with Natalie Diaz is created by parents of twins FOR parents of twins, from expecting times through the teenage years and everything in between. This podcast is all about parenting twins, offering plenty of tips, parenting hacks, and of course, humor. Just know that we are laughing WITH you every step of the way.
---

Are you looking to connect with an experienced parent of multiples who has been in your shoes? Do you want to feel supported, guided, and heard as a new parent of multiples*?
Or, do you love offering advice and tips to new parents of multiples*? Would you love to support, guide and listen to a soon-to-be or new parent the way you wish someone was there for you?
If you said, "YES!" to any of those questions, then the Twiniversity Parent-to-Parent Mentorship Program is perfect for YOU!
We are looking for parents of multiples from around the globe who want to be matched up with a parent mentor, or who want to BE a parent mentor. We'll be matching up moms with moms and dads with dads from all over the world to get personal support in this crazy life of multiples parenting!! All you have to do is complete a simple application form and we'll do the matchmaking! And the best part? The program is totally FREE! There are no fees to take part in this program.
---

The rate of twin births has risen 79 percent over the last three decades, and continues to increase. A mom of fraternal twins and a national guru on having two, Natalie Diaz launched Twiniversity, a supportive website with advice from the twin-trenches.
What to Do When You're Having Two is the definitive how-to guide to parenting twins, covering how to make a Birth Plan checklist, sticking to one sleep schedule, managing double-duty breastfeeding, stocking up on all the necessary gear, building one-on-one relationships with each child, and more.
Accessible and informative, What to Do When You're Having Two is the must-have manual for all parents of twins.