My twins are at an interesting age. They just turned seven. They are becoming quite proficient around a computer and, as you might expect, they love video games. We were invited to the Kids Tech Expo in New York City and I knew they would go crazy for some of the latest and greatest in kids tech. I took along my husband to play photographer and as it turns out, a lot of these gadgets brought out the kid in him too!
Now, as the mom, I loved that these "toys" are teachers of sorts. They teach young children to code, to build, to use their brains to make things work. That's a win in my book. If my kids don't realize they are in fact, learning while playing, score a point for me! Technology is so important today and will only become more integrated into everyday life as the years move on. Our kids need these skills. The earlier they become comfortable with coding, computers, and how they work, the easier navigating life and school will be.
I especially loved this group of toys, computers, and gadgets because they weren't just staring at a screen. Some involved an app, but all of them required the child to think. Whether it was building their own tablet (yes, they can now build their own!), to connecting circuits to make a helicopter fly, it requires critical thinking. Even the more toy-based brands required my twins to create.
Alex and Ben had some clear favorites. I had some clear favorites too. Not shockingly, they didn't always match up (also not shocking, my husband's favorites completely match the twins'.)
---
Hot Kids Tech Toys Found at Kids Tech Expo
Alex's Favorites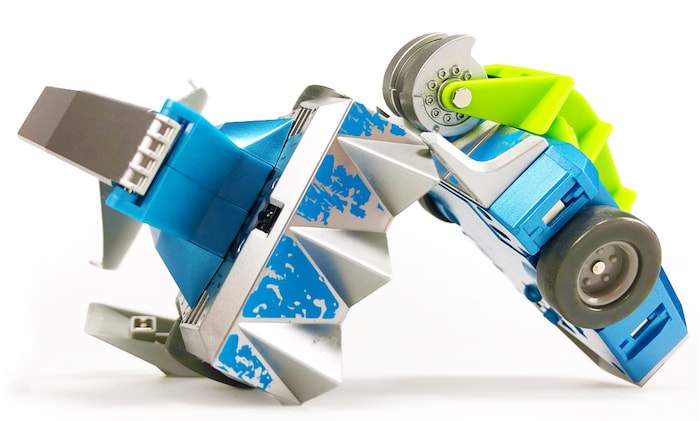 Suit up your BattleBot for an action-packed match inside this arena! With over 100 possible configurations, you can experience the excitement that comes with engineering your very own fighting robot. This set includes one arena and two customizable Build Your Own BattleBots.
AGE RANGE: 8+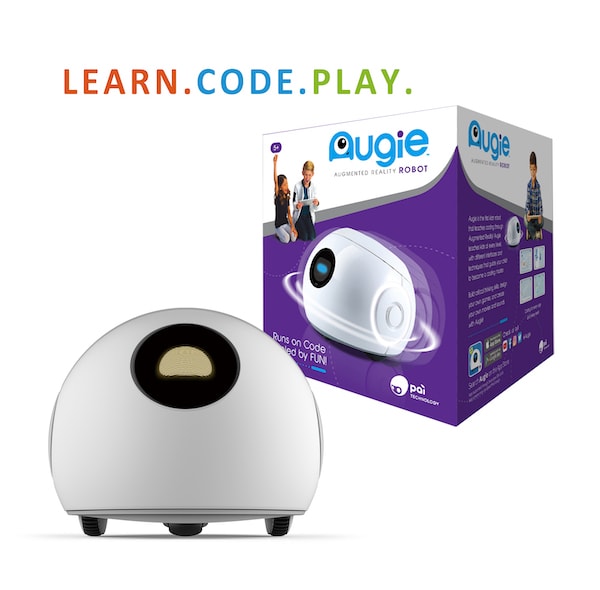 Developed to introduce children to Coding language, Augie engages Imagination and Creativity while helping children further enhance critical thinking and problem-solving skills. Learn Coding at every age and every level – Augie offers 6 modes of progression-based play to teach coding: control Augie's movement, sounds and visual details displayed on Augie's LCD screen. With 60 fun Augmented Reality coding challenges that cover coding basics from sequencing to variables; over 100 commands make every minute with Augie fun and educational
Augie runs on Code and is fueled by FUN for endless hours of play and learning.
AGE RANGE: 5 – 15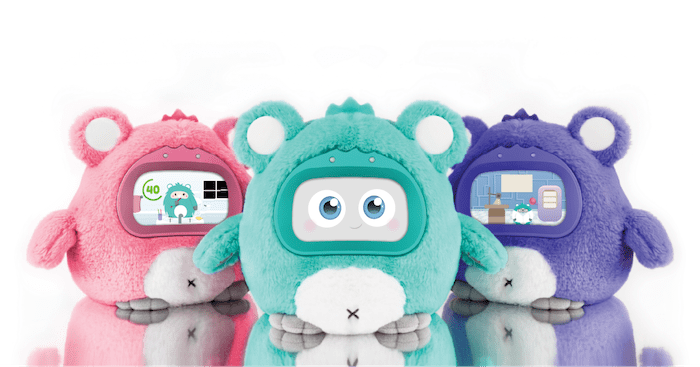 A fuzzy robot version of an imaginary friend every child dreams of, Woobo can answer questions, express feelings, sing songs, and play games. Woobo uses artificial intelligence in a very controlled and kid-safe manner to respond to questions children might have such as, "Why is the sky blue?" or "Who is Cinderella?".
Apart from having an always expanding library of songs, stories, games, and other engaging activities, Woobo has features that parents find useful such as the ability to set daily routines, two-way voice messaging between the toy and the Parent App, and a lock mode to control playtime with Woobo.  This is at the tail-end of the age range for my guys. Alex loved it because it is so super cute, soft and fuzzy. I suspect though, by next year he will deem this a little kid toy.
AGE RANGE: 4 – 7
Ben's Favorites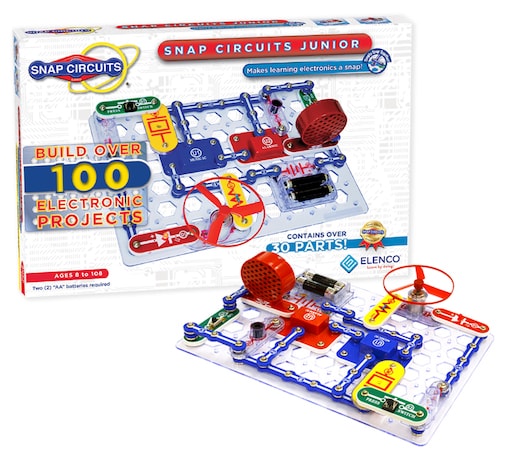 SNAP CIRCUITS® makes learning electronics easy and fun! Just follow the colorful pictures in the manual and build exciting projects such as a flying saucer, alarms, doorbells and much more! You can even play electronic games with your friends. Award-winning SNAP CIRCUITS® uses building pieces with snaps to assemble different electronic circuits on a simple "rows-and-columns" base grid that functions like the printed circuit board found in most electronic products.
AGE RANGE: 8+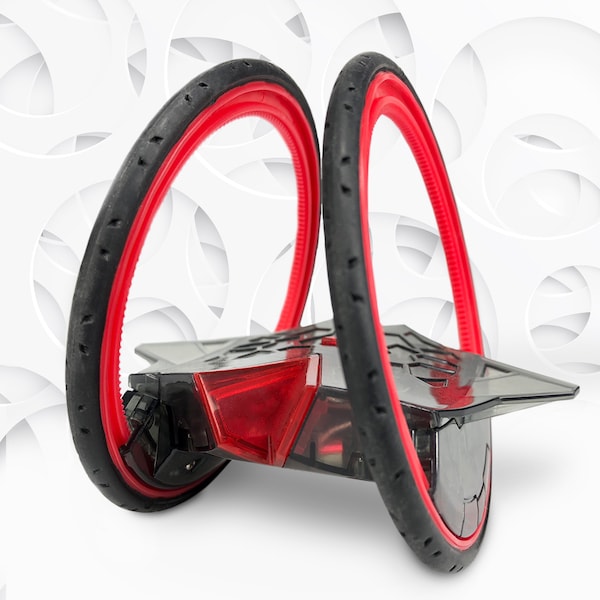 Create a custom environment for your thrill-seeking bot and watch it perform daredevil features like spinning, tumbling, and flipping over! Each HEXBUG Ring Racer Stunt Park comes with your very own HEXBUG Ring Racer, as well as snap-together ramp pieces, for a speedy assembly. Impress your friends and loved ones by showing off your high-octane driving skills and one-of-a-kind tricks!
AGE RANGE: 8+
–Electronic Music Inventor Kit
Creative kids build and customize a-rockin' synth guitar using littleBits electronic building blocks, then transform it into brand new instruments from their imagination such as hands-free air drums, drawing inspiration from some of the most world-changing musical inventors.
AGE RANGE: 8+
Laura's Favorites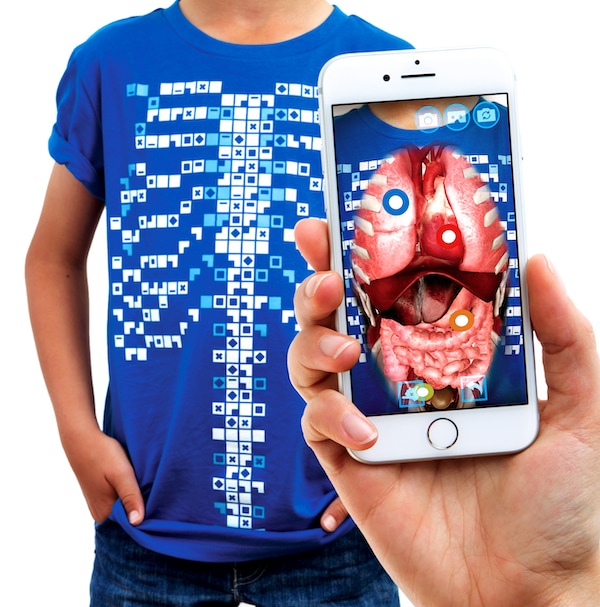 Learn about the human body…on a human body. The Virtuali-Tee is an Augmented Reality T-Shirt. Point the free app (on iOS & Android) at the 100% cotton tee and watch it bring the Science of Anatomy to life. With beautifully designed augmented reality and amazing 3D learning experiences you can explore the circulatory, respiratory and digestive systems in fully immersive 360 videos.
Available in Youth XS to Adult XXL. Works with selfie mode and goes in the washing machine! This is great for teachers and homeschoolers! It really is cool and affordable!
AGE RANGE: 7 – 12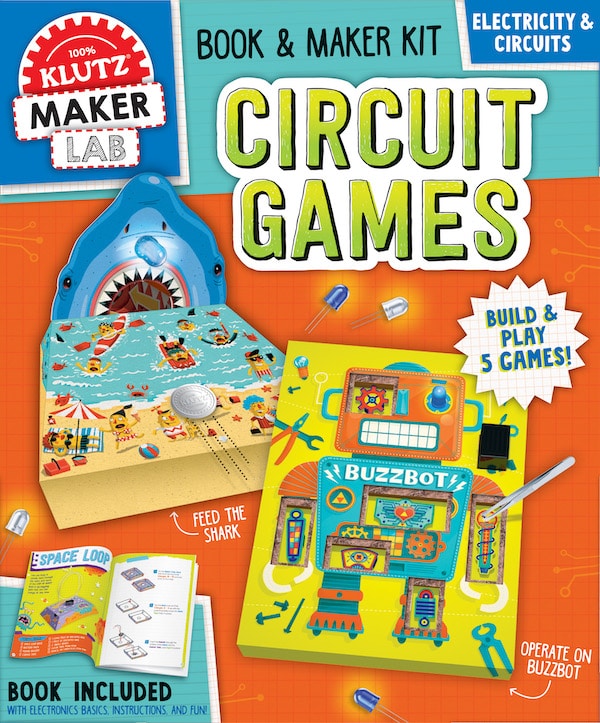 –Klutz Maker Lab: Circuit Games
Spark your interest in circuitry! Get ready to be amazed at this electrifying combination of five circuit games to build from scratch. Use actual electronic components to construct a DIY operation game, compete with friends in a Space Loop race, assemble a quiz show board, and more. A step-by-step book of instructions teaches you how to be a maker by adding wires, LEDs, and buzzers for supercharged fun.
AGE RANGE: 8+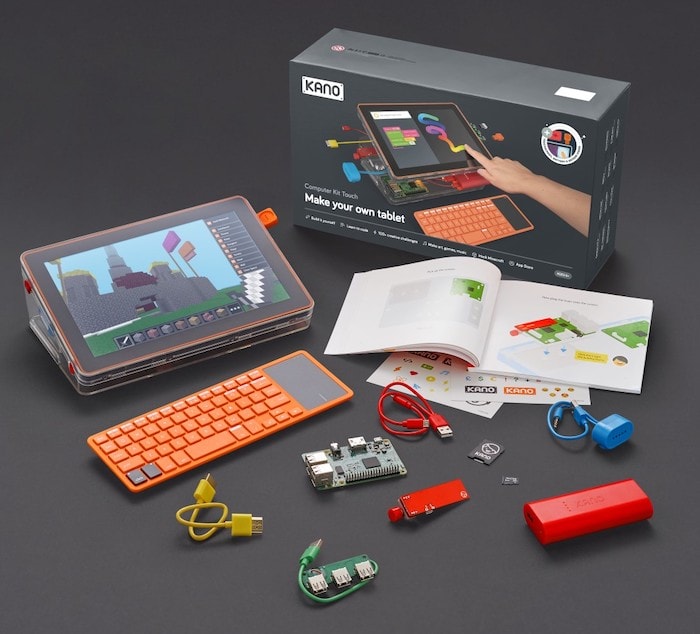 Computer Kit Touch is the most advanced DIY computer ever made and is a complete system for learning to code, with a touchscreen, keyboard, creative tools, and hundreds of projects. You build a portable, touchscreen computer, and attach a keyboard, following a simple storybook. Inside, Kano OS takes you through a world of tools and stories, where you make apps, art, games, music, and more, in multiple programming languages, with simple steps. (The instructions are super parent-friendly)
The touchscreen helps you learn about tactile interfaces and how touch controls work across everyday devices like smartphones. Then you use the screen to paint with your fingers, hack Minecraft, create pieces of music and art with simple block-based coding editors, leading to more advanced environments with real Javascript or Python, at home or on the go.
AGE RANGE: 6+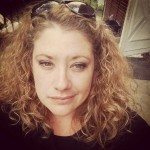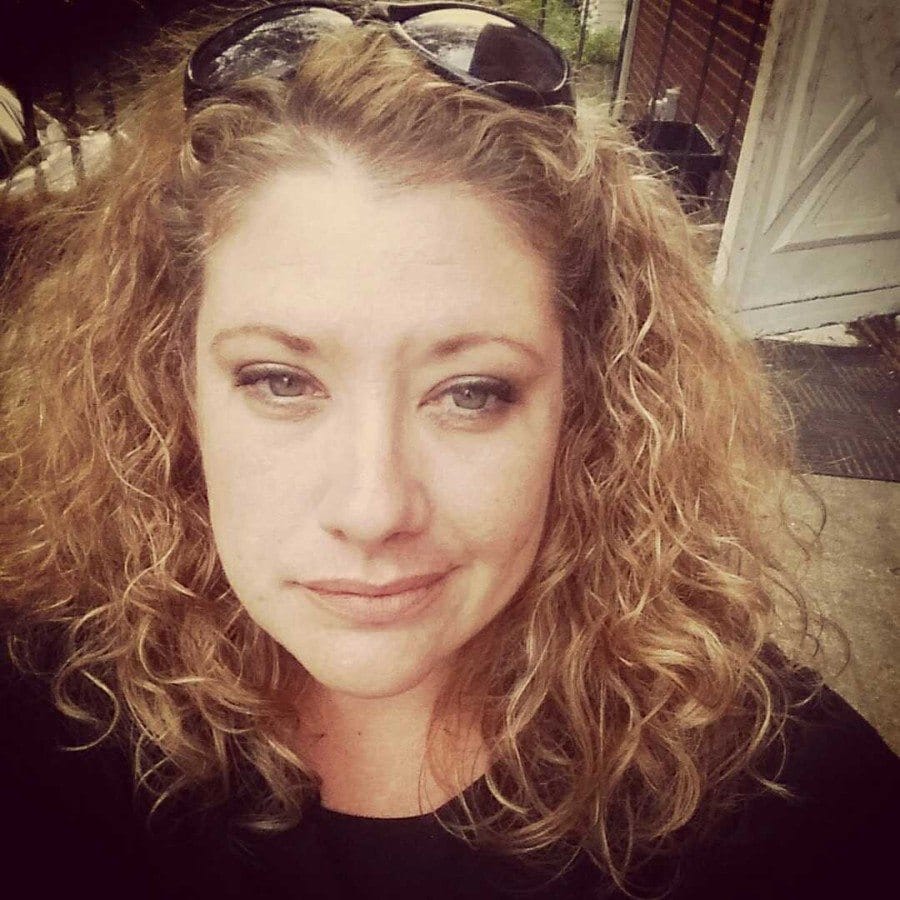 Laura Birks is a freelance writer and essayist, as well as the Twiniversity Social Media Manager. She lives in New Jersey with her twin boys, a dog, a couple of cats and a husband. When she's not doling out medicine or cleaning up vomit, she is writing. Her house is in a constant state of disarray and the laundry is never put away. She likes to pretend she is superwoman but the truth is, she is a mere mortal with a messy house. Find her on Twitter, Instagram and Pinterest.
Related Articles
Top 10 STEM Toys for Your Preschoolers