Before I had children, I was the perfect parent. I knew you should tell the kids 'no' more than 'yes'; if they don't do what they are told, you ground them. They will have what they need, and some of the things that they want. Their days will be filled with imaginary play, and I will not allow them to watch TV, play video games, or eat sugar.
Enter reality. I bribe my kids with sugar, I turn on a movie to occupy them while I try to get something done, and they earn time on the tablet by doing chores, listening well, and by doing what is asked of them, the first time they are asked. There are no sick days in parenthood, so I have been known to allow a little extra screen time when I'm not feeling well.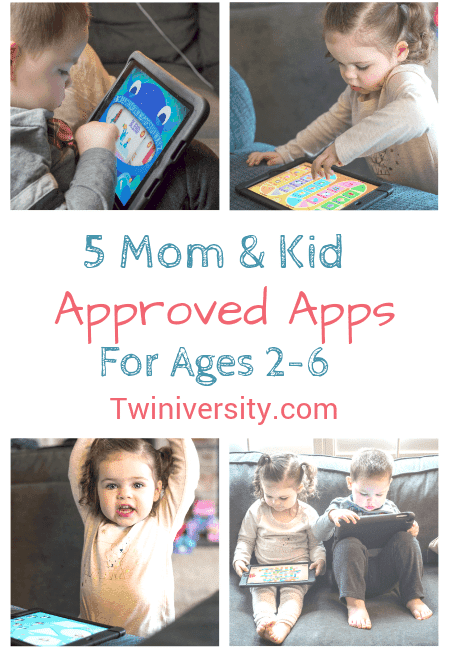 Screen time is a reality, no matter your views and opinions on the subject. I won't be surprised if by the time my twins go to kindergarten their school supply list includes a tablet or computer. My six-year-old is learning how to write code on an iPad, in kindergarten. My take on this whole situation is this: By keeping my kids away from the screen, I am keeping them from learning a skill that will be very important in their future, plus, they will be exposed to it no matter what, so at least if I'm the one allowing it, then I get to decide what and how much they are exposed to.
My biggest requirement for an app is education. The app must have some educational value, especially for my younger kids. I have allowed my six-year-old to download a couple apps that are just fun and not educational, like Mario Run. Next, it must be user-friendly and at their learning level (I say this because the age recommendations aren't always accurate). Finally, it must be fun and engaging; or really, what is the point? If your kids don't enjoy the app they will just spend their time perusing Netflix or sending emoji-filled text messages to your contact list (I speak from experience on this one).
Here is a list of my top five MoM (and kid) approved apps for two to six years olds:
5 Mom and Kid Approved Apps for Ages 2-6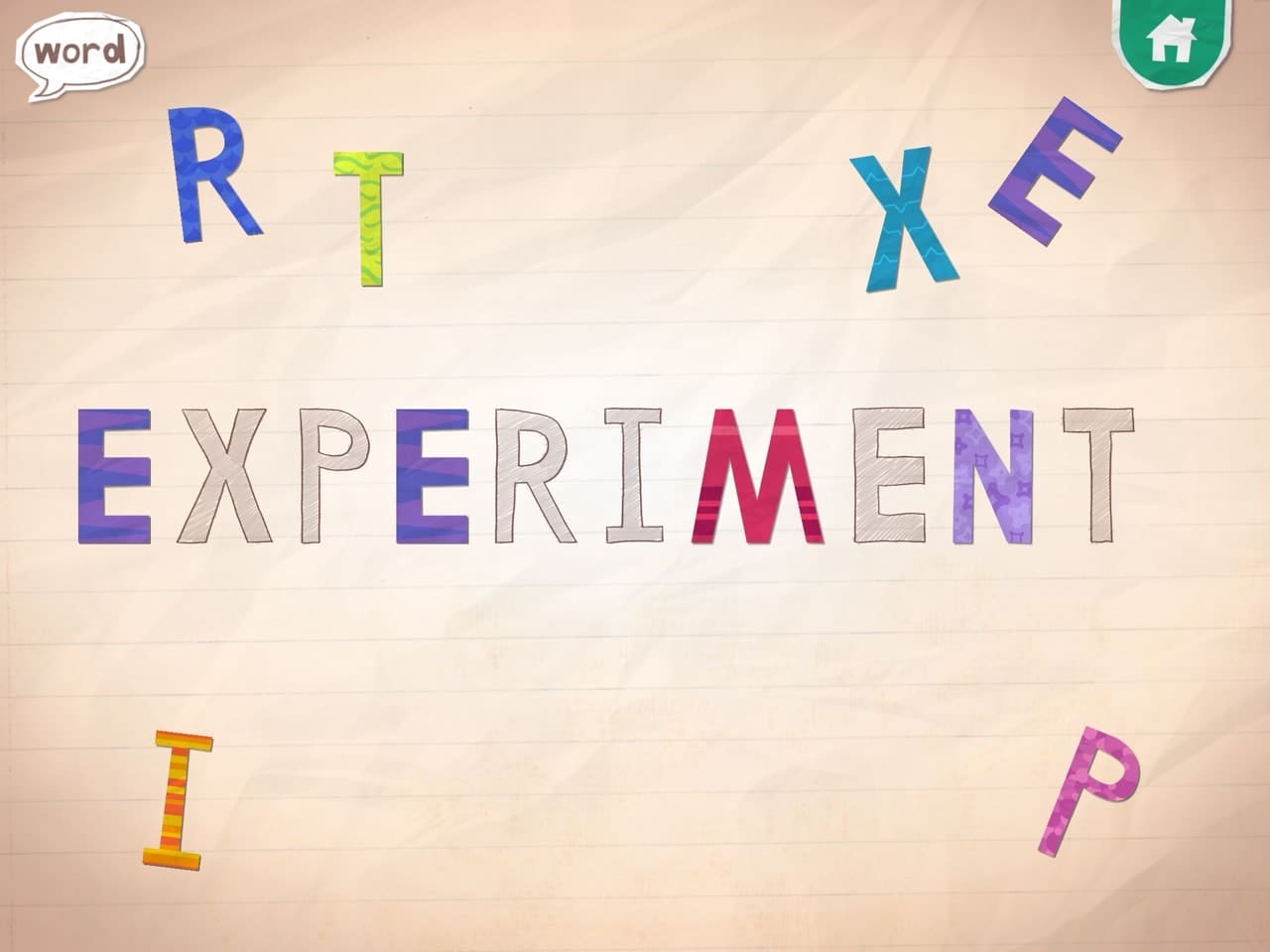 Endless Alphabet (2+ years old)
Endless Alphabet is an interactive spelling and vocabulary app. There are 100 words to choose from, and each word features an interactive puzzle with talking letters. Choose a word and it will appear on a notebook page in plain letters. Adorable little monsters run across the screen, scattering a second set of colorful creature letters around the page. Tap a letter creature and it responds by making the letter's sound. Drag the letter to its match in the original word. If put in the wrong spot, you hear an "uh-uh" noise. Once you've finished spelling the word correctly, an animated definition is offered. There are no high scores or time limits; your children are allowed to learn at their own pace with this app.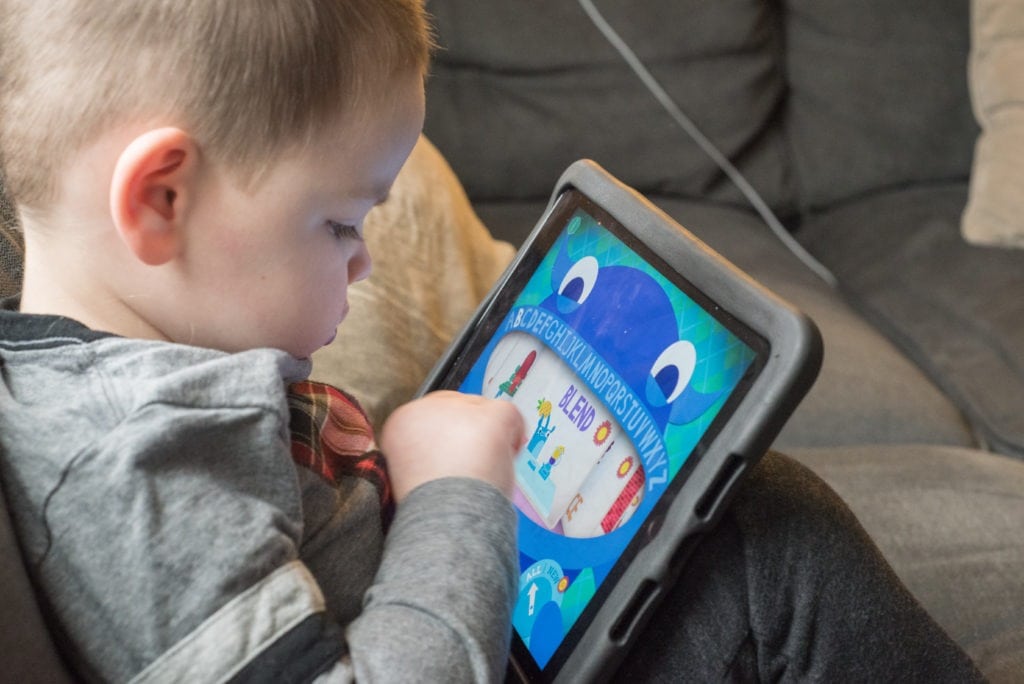 My two-year-olds have already repeated multiple letter sounds they have learned while using Endless Alphabet.  And even after months of playing, the animation and silly letter sounds still engage and make my kids laugh. There is a free version of this app, that includes advertisements and a limited number of words. I do not pay for many apps, but I do recommend purchasing this one; no ads and full word access is worth the $8.99.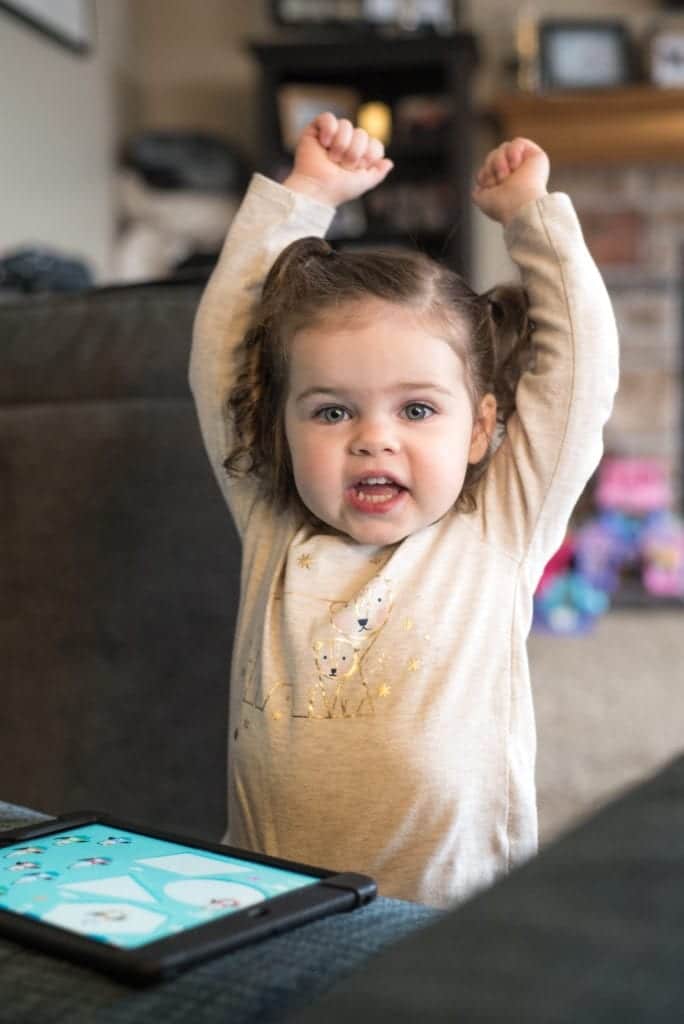 Balloon Pop (+18 months)
Balloon Pop is the first app I downloaded for my singleton. The concept is simple: balloons slowly float up the screen and you touch the balloon to pop them. Choose from four game modes: normal, ABCs, numbers 1-20, and colors. Pop the balloons to hear the alphabet, numbers, and colors. Keep the kids stimulated and the game challenging by deciding how large and fast (or slow) the balloons float by.
The free version of this app contains no advertisements. You can purchase the full version for $2.99. It includes more details in the balloons. I purchased the full version recently and I didn't even know we were missing anything and honestly my kids couldn't care less that there are 4 more types of balloons to pop!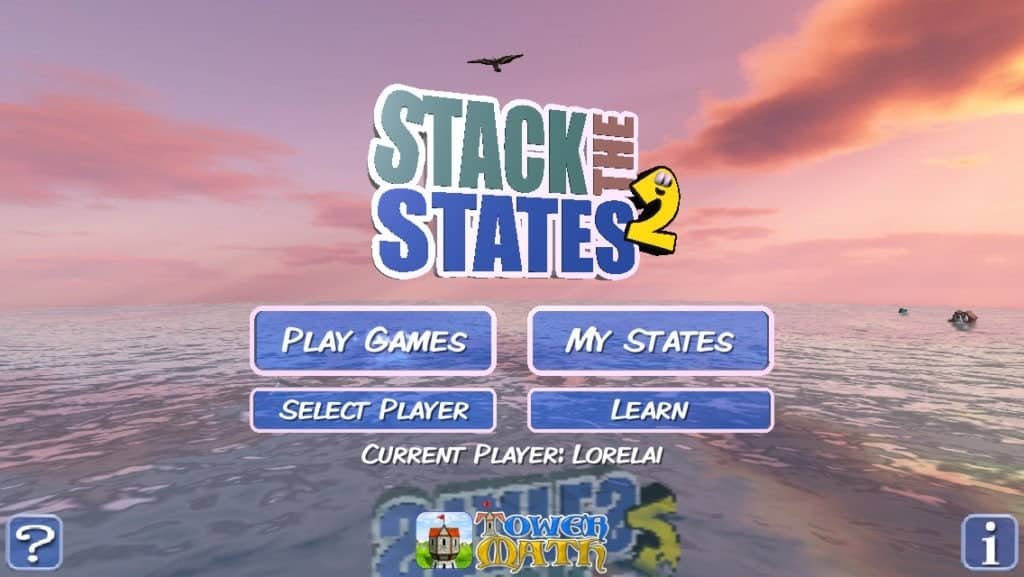 Stack the States 2 (4+ years old)
Stack the States 2 brings the 50 states to life as you learn U.S. geography. The first phase of this app is a trivia game about the 50 states. Answer the questions correctly and earn a state. The goal is to collect as many states as you can and stack them on top of each other, trying not to tip the stack over. Once your stack reaches the checkered line, you've completed the level. With every level you complete, you earn a new state on your own personal map of the United States. As you earn more states, you begin to unlock the free bonus games: Map It, Connect 2 and Capital Tap.
This app is definitely for older kids as the trivia questions require reading, so non-readers will need parental help. My six year old loves stacking the states on top of each other, and laughs when they topple over. She loves the bonus Map It game and has been placing all 50 states correctly on a blank map of the United States since age 4. This app does cost $2.99, but it is completely worth the money.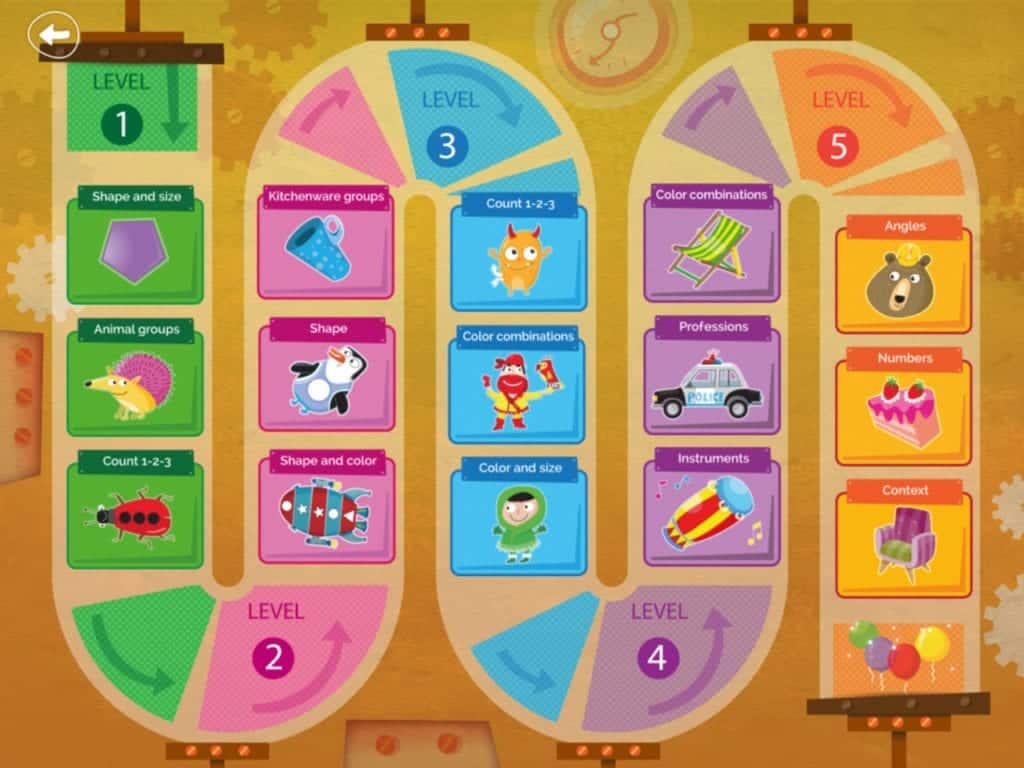 Tiny Hands Sorting 3 (2+ years old)
Tiny Hands Sorting 3 is a set of sorting games. The game board consists of 12 levels, ascending from easy to difficult. Sort shapes by size, sort monkeys, birds, and hedgehogs into like groups, and count to 3 and sort cute little beetles are just a few of the fun games included in this app. My twins are so proud of themselves when they sort everything correctly that there are lots of "I did it" and clapping whenever they play this app. The free version of this game only includes the first three levels. My twins were fine with this for a while, but once they mastered those levels, I forked out the $4.99 to get the other 9 levels.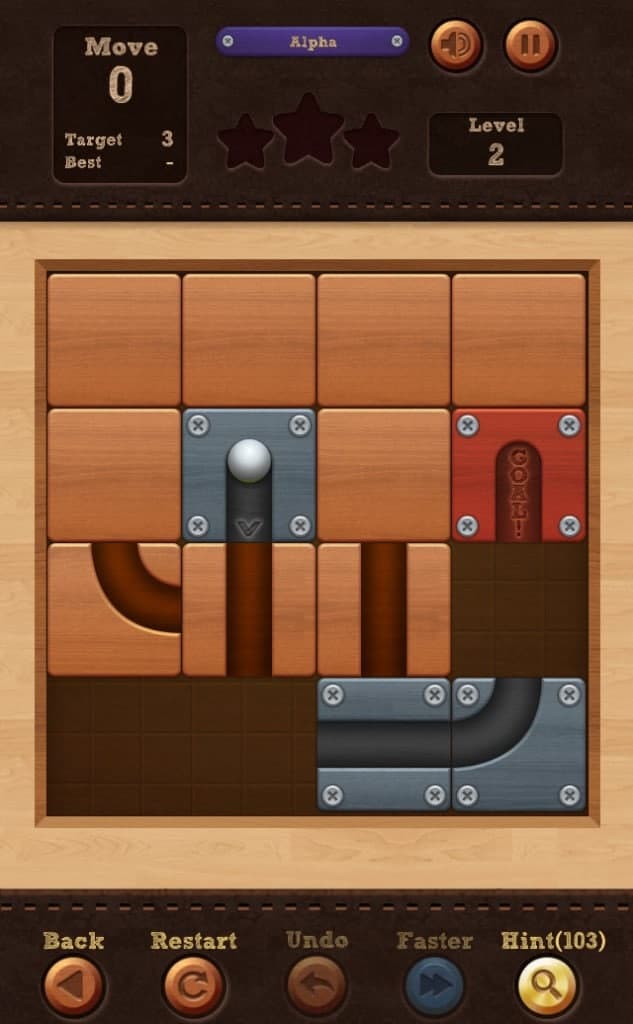 Roll the Ball (4+ years old)
Roll the Ball is a slide puzzle app, that teaches older kids important problem-solving skills. The concept is simple, slide the blocks to create a path for your ball to roll to the finish line. The puzzles start easy but gain in difficulty as you go. Aim to reach for the perfect 3-star rating on each level. There are no penalties and no time limit, enjoy each puzzle at your own pace.
Roll the Ball is free and does contain advertisements, which will pop-up after each completed puzzle. You may purchase in-app items, such as Ad-Free and hints for $1.99. I have not purchased anything from this app; my 6-year-old is the only one that plays and there are plenty of options and challenging puzzles to choose from without purchasing anything.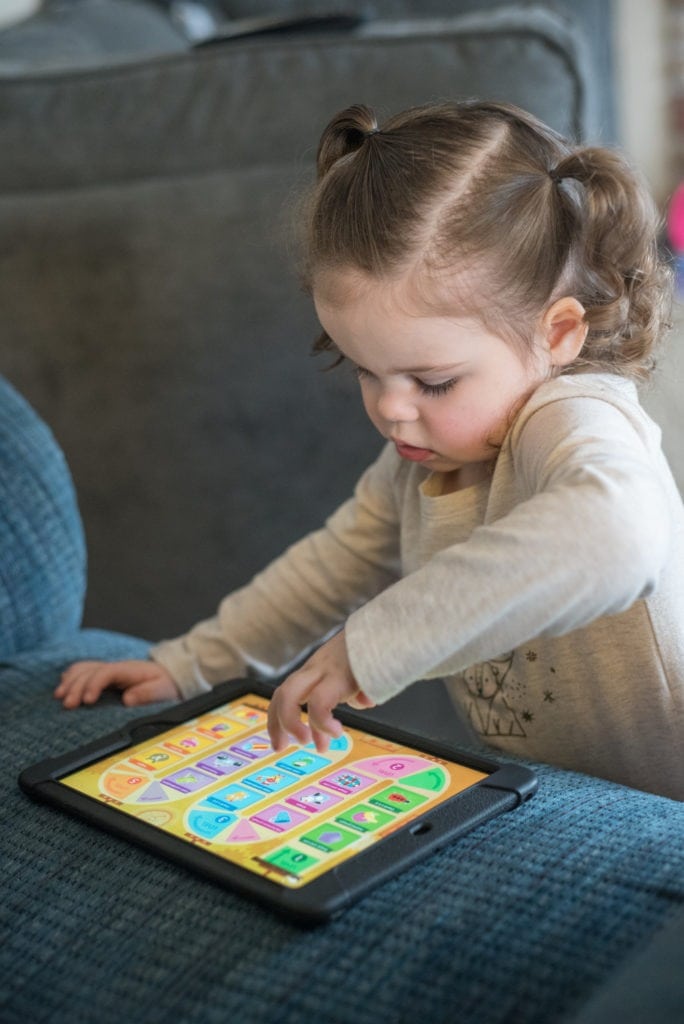 I'm a "quality, not quantity" app user. My kids never have more than eight apps to choose from at any given time. I do not go hunting for the latest and greatest apps, I would rather my children master the few apps they have instead of spending minimal time in a variety of apps (this is my view concerning toys and electronics. For most other activities, I would prefer they try everything and find out what they really love!)
As parents, we decide how much and when our children get screen time. I do not allow my children to play on the tablet every day and I set the screen time timer to limit the amount of time they have when they do get to play. I really feel that you are supplying your children with necessary life skills by allowing some screen time in their lives.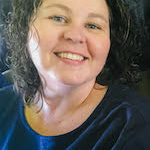 Amanda Hadley is a part-time photographer and full-time dishwasher, cook, maid and financial assistant to her 6-year-old daughter, two-year-old twins, and husband of 9 years. She loves to travel, take naps and Atlanta Braves baseball. Most days you will find her at home sifting through the massive piles of laundry and dishes, and getting as many cuddles as possible before the kiddos are too cool to hang out with mom.
Related Articles
5 Tips to Inspire an Early Love of Math
Looking for a Unique Kids Gift? Toys That Teach