A MoM wrote us to ask, "
What's the best baby tracker app for twins? Something I can use to keep track of my twins feedings?
" Our Twiniversity community jumped in with many app suggestions, including details on app cost and features. Just a reminder that plain old paper and pen might be the best bet for your family — it all depends on how tech-savvy your help is.
---
What's the Best Baby Tracker App for Twins?
We used Baby Connect baby tracker app. It costs $5 per user, one-time fee but SO worth it! It was awesome! Very user-friendly, lots of good graphs and data reporting. I tracked everything- feedings, diapers, pumping, medical information, medicine/vitamins, you name it! It's also extremely easy to go back and forth between the two babies. – Stefanie M.
I love the Baby Connect baby tracker app. Definitely worth the one-time fee!! – Jenn T.
We used BabyConnect as well….. for 10 days exactly lol… I think additional users have to pay for the app as well. I remember an option for buying it for others, such as caregivers. – Jenna Y.
Baby Connect is my savior. My husband downloaded it as well so we can both update it. The "multi" feature is great in saving time with twins. Worth the $5. – Anna S.
We loved Baby Connect baby tracker app so much we used it for the entire first year! Had it on every care taker's phone. Definitely worth the small fee. – Sara S.
We used baby connect and it was amazing!!! – Allison W.
Baby Connect!! Hands down, loved using it and if you have iPhone and do family share your spouse can get it for free and anyone watching babies can record info too. – Bianca G.
Baby Connect. I wish they had this feature when mine were babies, but as of recently, you can use the app with Alexa to record tasks and ask about already logged tasks instead of having to do the logging yourself on the app. – Heather M.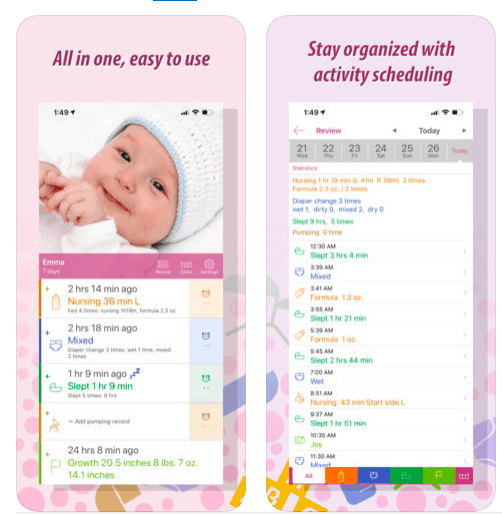 Baby Tracker. It's free, and you can log in on multiple devices! We still use it when administering meds off and on at 20 months. – LA K.
Baby Tracker app was also my app of choice. No need to upgrade to paid version. – Emily B.
Loved Baby Tracker app! – Elizabeth S.
Yes! Baby tracker for my twins – Britt W.
Agree with baby tracker app! – Emily S.
We use baby tracker and it works well for me and my husband! – Molly S.
We use Baby Tracker for the twins and our Singleton. Easy to use even for my parents when they babysit. Shared among all devices. – Allison M.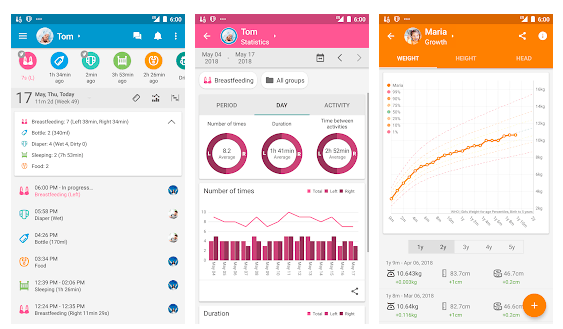 I used Baby Daybook for 2 years. It made life so much easier. – Christine T.
We used Glow Baby tracker app with our twins. Worked great. Easy and toggles between babies. – Corrie G.
We use/used Glow Baby for both our twins and now our singleton- very easy to use and can add a few people to the app! – Melissa H.
I used Glow Baby tracker app and my husband liked a journal for our twins. – Jessica C.
Baby Tracker – it's free, goes between devices. Really liked it. – Alysha S.
We use Glow Baby and love it. It also tracks pumping and you can track formula feeds vs breast milk feeds. It's pretty great for a free app. – Lauren D.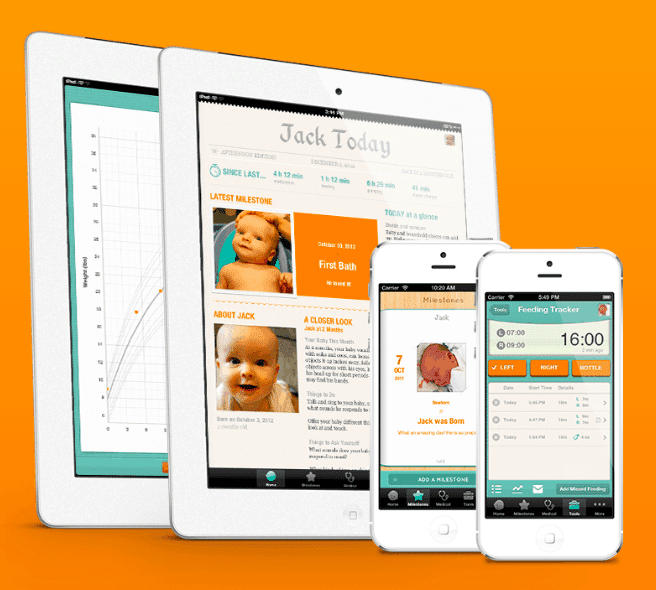 We use Sprout. Love it. – Noel A.
I used Ovia pregnancy app 🍼 – Nicola M.
I use Baby Manager. – Lauren S.
Related Articles
I'm Having Twins! What Do I Need To Know?
Getting Twins on a Feeding and Sleeping Schedule
5 Tips to Get Your Twins on A Schedule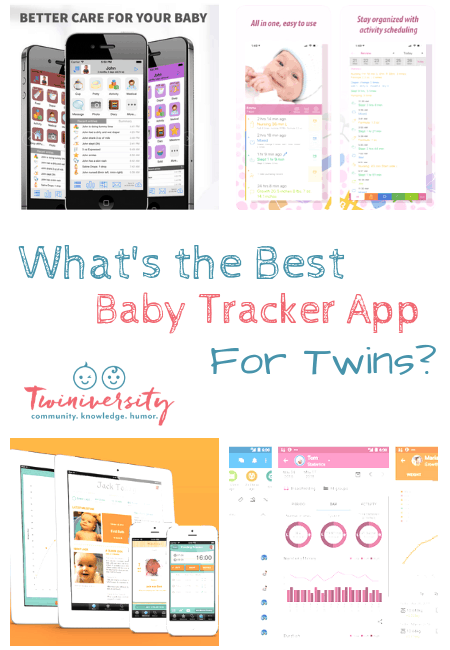 ---

Got twins? Us too! The Twiniversity Podcast with Natalie Diaz is created by parents of twins FOR parents of twins, from expecting times through the teenage years and everything in between. This podcast is all about parenting twins, offering plenty of tips, parenting hacks, and of course, humor. Just know that we are laughing WITH you every step of the way.
---

Are you looking to connect with an experienced parent of multiples who has been in your shoes? Do you want to feel supported, guided, and heard as a new parent of multiples*?
Or, do you love offering advice and tips to new parents of multiples*? Would you love to support, guide and listen to a soon-to-be or new parent the way you wish someone was there for you?
If you said, "YES!" to any of those questions, then the Twiniversity Parent-to-Parent Mentorship Program is perfect for YOU!
We are looking for parents of multiples from around the globe who want to be matched up with a parent mentor, or who want to BE a parent mentor. We'll be matching up moms with moms and dads with dads from all over the world to get personal support in this crazy life of multiples parenting!! All you have to do is complete a simple application form and we'll do the matchmaking! And the best part? The program is totally FREE! There are no fees to take part in this program.
---

The rate of twin births has risen 79 percent over the last three decades, and continues to increase. A mom of fraternal twins and a national guru on having two, Natalie Diaz launched Twiniversity, a supportive website with advice from the twin-trenches.
What to Do When You're Having Two is the definitive how-to guide to parenting twins, covering how to make a Birth Plan checklist, sticking to one sleep schedule, managing double-duty breastfeeding, stocking up on all the necessary gear, building one-on-one relationships with each child, and more.
Accessible and informative, What to Do When You're Having Two is the must-have manual for all parents of twins.