Being a mother is busy. Becoming a mother of multiples when you are just getting used to life with your one child is quite surprising. I knew that it was going to be very different. I had no idea how the logistics of anything was going to work out. I thought: well at least I've had a baby before. I'll know what to do for the most part.
Boy, was I wrong. It felt brand new all over again. I was a Bambi, with extremely wobbly legs and not enough hands. We had to figure everything out just like the first time. Now I've changed my tune. It's just a difficult, confusing, chaotic, amazing journey either way.
To try to help you cut through the tricky, here are a few practical things that I have found to make your day-to-day life easier.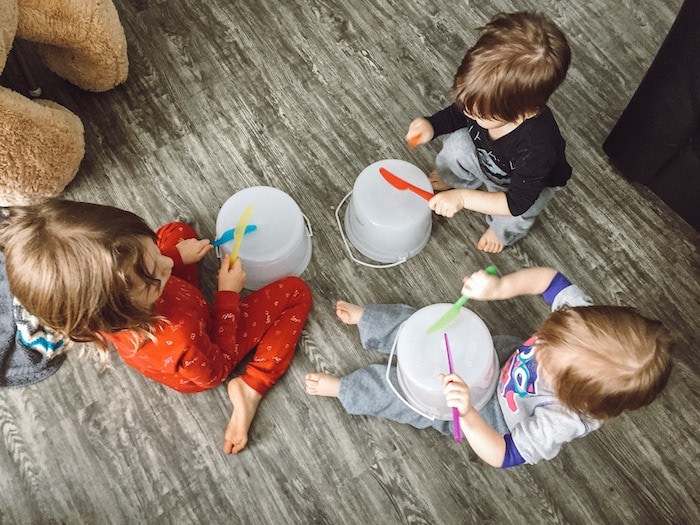 6 Practical Tips to Make Twin Mom Life Easier
1) Attempt a Strict Bedtime.
Notice I say attempt. Do not feel like you have failed if this doesn't stick for quite some time. To be honest, the twins are approaching two years old next month (WHAT?!) and we still don't have kids that go to bed right away or sleep through the night. I have noticed that when there is an interruption to the routine/early bedtime we feel that and sleep worse for up to a week! Try to stick to it; it will help your future self.
2) Clean up.
I'm laughing at myself even as I type this. I am currently sitting in our "office", which is just a desk in the rec room and I'm surrounded by almost every toy we own. My kids think it's fun to dump everything out, mix it together on the floor, and make "soup". Thanks, kids. But, if you have a few minutes here and there, tidy up. After they do finally sleep, don't sit down right away. Just throw a few things where they belong and wipe your kitchen table. Your brain will thank you for it! It helps to start the next day with a fresh feeling and less stress. If your kiddos are old enough, make them help. I have learned that they are always WAY more capable than I think. My almost 2-year-olds are actually thinking it's FUN to do so right now. A win for me!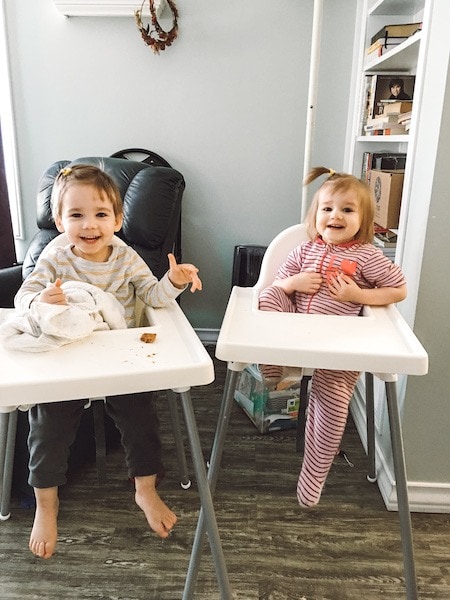 3) Snack Lunches & Water Bottles.
This has saved me many times. Water bottles were the key to us finally getting them interested in drinking enough throughout the day. This saved us in the constipation department as well. I don't have a huge love for cooking and we certainly don't have time as a luxury and so, there are Snack Lunches. We basically just pile together a bunch of healthy snacks that take zero time for me to prepare and call it good! A plate for them usually looks like this: healthier crackers, cheese, red peppers, protein bars (for some reason my kids love these) and some type of fruit for dessert. If they are getting a bit tired of it, we swap out the crackers and cheese or protein bars for eggs over hard with cheese on top. The bonus here; my kids seem to sleep BETTER for their naps when we eat like this as opposed to a full-blown homemade meal. Plus they get excited about just the word "snack" lunches!
4) Outside Contact.
I have found, maybe this is because I'm an extrovert, that I need some kind of contact with the outside world. This would be something other than texting. I need a phone call, a trip to the grocery store or even just let the kiddos facetime with Grandma. If I don't do one of those things I get cabin fever within half a day. It has been helpful for me to make sure I'm doing something to be in contact with an adult for a good conversation. It also helps my mental health, which of course affects everything!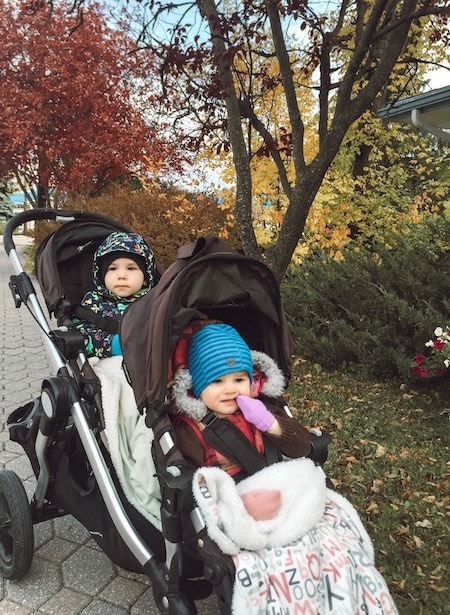 5) Turn on the Music.
Now, this may not seem like practical advice, but part of it really is. We have many days where everyone keeps fighting, disobeying, hitting or there's just general whininess. The second I turn on any kind of music everything changes. We have a huge dance party together and the mood of the entire day shifts. The fighting almost completely stops and there is happiness. It also creates such amazing memories while reminding me that I can have all kinds of fun with my kids instead of "just" taking care of them. Also, music was sometimes the only thing that got any or all of my kids to fall asleep at night for the first year.
6) BABY GATES. BABY GATES EVERYWHERE!
Read this article by my friend and fellow Twiniversity writer here. She is the reason I have baby gates all over my house, and the reason baths were possible with little to no incidents. Also, if you have very loving (clingy) kids like me, it allows you to do a few things because they can still see you but not get under your feet.
I hope you are able to take some things away from this to make your days easier. I know how hard it can be. Efficiency and organization haven't always been my strong points. However, I have definitely learned how to do things quicker and how to avoid meltdowns. I have become better in many ways since the twins came around, and in different ways than when I first became a mom. I'm excited to see what else I will learn as they go through their different stages. Don't forget to share all the advice you get or learn as well. I'm constantly looking for more things to apply to our lives to make them better. And don't forget to enjoy yourself, sometimes the practical can wait; have the dance party!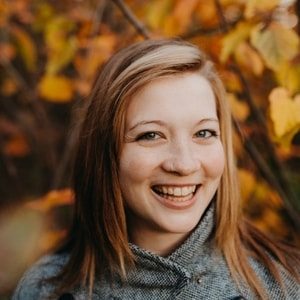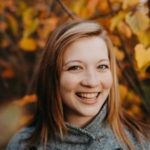 Stephanie Peters is a happy, tired 27-year-old wife & mom to a 4-year-old girl and 2-year-old fraternal boy/girl twins. She lives for her family, honesty, and relatable memes. She loves nachos, singing, and striking things off lists (i.e. shower?). She's a procrastinator and an extrovert (who also just wants to be alone & watch Netflix). Keep up with her thoughts & film photos on her blog or Instagram.
Related Articles
11 Twin Mom Observations from the First 3 Years
Favorite Moments As a Parent of Twins
How to get stuff done while juggling twins