As a working parent, I am always on the lookout for something interesting, educational, and fun for my twinnies to do on the weekends. Being that they are only 2 years old, there are limitations to what would fit that criteria, especially with the proper timing to accommodate food, nap, and more food. Having twin toddlers I also often ponder how can I get these guys out without making myself or my partner more tired. Granted, everything is tiring, but if the activity gets the kids going then it is worth it and time flies by. I have always been a bit of a theatre nerd, wanting to be whisked away to new lands and hear music running through my head. With this in mind, we ventured to Chicago Children's Theatre, who, in conjunction with New York's Spellbound Theatre, has created "The World Inside Me". The production is described as a fun new educational arts experience for Chicago's very youngest theatergoers, ages 2 – 5.
Upon entering the creative space of the Chicago Children's theatre you are presented with large tables with kid-friendly cushion couches all around. There are art projects for the kids to do, coffee and snacks for purchase, and theatre staff handing out "cells" for you to bring into the actual theatre. You are able to play and have fun with no time wasted sitting around. The cast comes outside to greet you and give instructions. Then you are off to explore the wonderful world of us; how we grow and develop, how we learn, what things feel like, taste like and smell like. The cast of Sarah Folkins, Melana Lloyd, WT McRae, and Jono Waldman take you on an adventure that is so fun to experience with your kids. They even, maybe, provided a small snack in between — just saying.
There was a lot of interaction from the cast (which rotates weekly), and in a workshop style they invited their little theatre patrons to participate and play and really experience the show. I actually have no idea how they handled 30, two to five-year-olds getting up and down and running about for the whole one-hour performance, but they were true professionals. I also loved seeing and exposing my sons to actors of different backgrounds, ethnicities, sizes, and shapes. At $35, it was well worth a trip to the city.
The World Inside Me runs from February 9 – March 3, 2019, on Saturdays and Sundays at 9:30 am in the Chicago Children's Theatre. Free parking is available on site and located close to kid-friendly restaurants in the West Loop.
On February 23 and 24 ASL interpretation and open captioning will be available. Also on February 24 the performance will be sensory – friendly with a quiet room and family restroom available.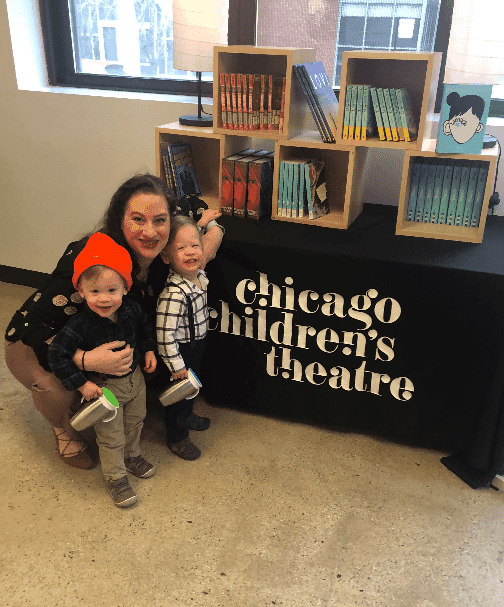 If you are in Miami they are playing March 20 – 23 or New York's New Victory Theater from March 29 – April 7.
The World Inside Me is a must-see for parents who want to introduce their kids ages 2-5 to the theatre and foster a love of stage and story. We had so much fun that I am recommending it to all who have little kiddos like mine. If you are around, go!
For tickets, visit chicagochildrenstheatre.org.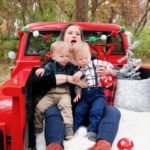 Jenifer Roth is a busy, busy mom to 2-year-old identical twin boys Jase and Evan, a full-time High School driver ed teacher, and full-time finder of random information to help others! When not running around from work to home to errands she enjoys working on her blog, making piles of stuff and just hanging with her family! Trying to find the work-life balance has been a journey of its own but push on she must! You can read her blog here.
Related Articles
The Wizard of Oz at Paramount Theatre REVIEW
Wild Kratts LIVE 2.0 Tour Review