Many years ago, I adopted the phrase "you look good, you feel good" as a way of life. I knew when I became pregnant that this was going to become infinitely more difficult. I was aware of all the posts my mom friends about not showering for a week and having hair that made them look like they had just rolled out of bed. I accepted the fact that I would in fact not always get to look good. And I don't. Occasionally I leave the house with food on my clothes and a dirty face. But most days, when I'm out and about with my kids, I look and feel good. It is not unusual for me to hear the comment, "You have twins?! You don't look like someone who has twins!" That comment is usually followed by a comment about how cute or put-together I look. Like most twin moms, I don't have a lot of time to put together a look, however, I still go out looking good most days. I've come up with a few strategies that work for me that I'm going to pass on to you. There are four things to consider when putting together your look: Hair, face, clothes and accessories.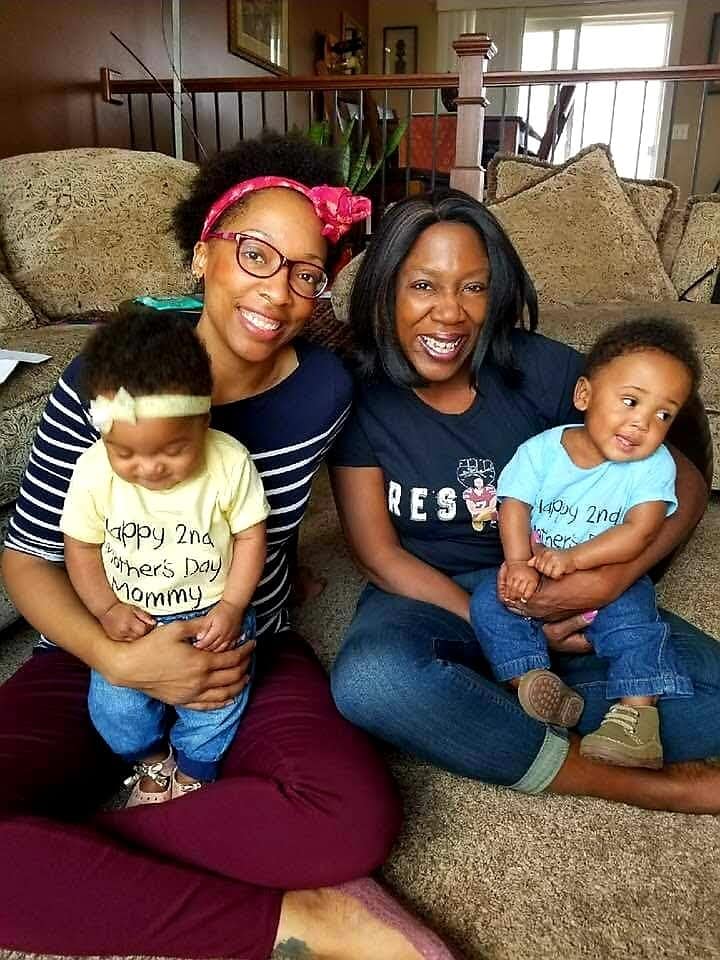 Looking Good and Feeling Good for the Busy Mom
Hair
Who has time to do their hair? No matter what hair type you have, good looking hair takes time. Enlist the help of a professional. A professional stylist will be able to help you come up with a look and a plan that is manageable for your hair. When meeting with them, be very specific. You want something cute and low maintenance. Have something in mind, but be open to their suggestions because not all hairstyles look good with all face shapes.
Also, ask them to give you specific instructions for styling and recommend specific products. Personally, my stylist recommended finger shingled hair and a product perfect for my curls. This took my daily hair routine down from 25 minutes to 5 minutes. It was also something I could do without a mirror for the most part, which meant I could do it while watching the kids eat lunch or playing in the playroom. Pixie cuts and bobs are also hairstyles that can look trendy without taking a lot of time. And braids look good on all hair types.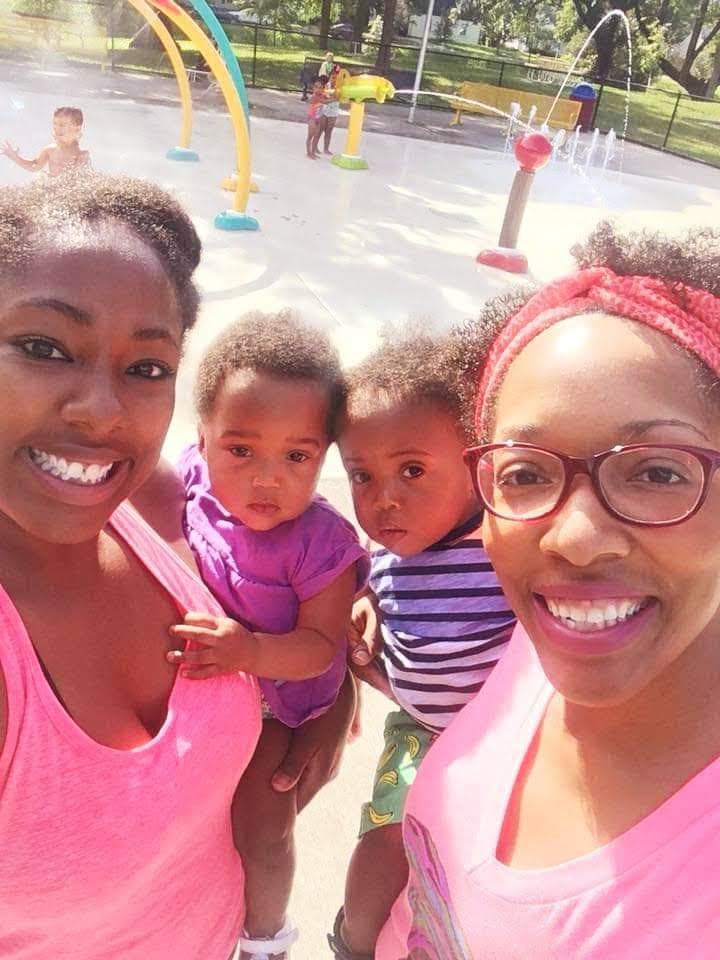 Face
Mom-tip: Baby wipes. If they are sensitive enough for your child, they are sensitive enough for your face. It'd be lovely to get in the shower and spend 40 minutes total getting your body clean each day, but that probably isn't an option. Whether you shower or not, clean your face daily. Clear skin will keep you feeling human.
Twiniversity Tip: Check out these 3-in-1 deep cleansing makeup removing wipes that remove makeup and clean your skin.
Now let's talk make-up. Busy moms don't have much time for foundation, concealer, mascara, eyeliner, eyeshadow, blush, lip liner, and three shades of lipstick. Simplify your make-up routine. What is your favorite make-up item? Give yourself 3 minutes daily for make-up and apply this one item. My favorite is mascara. I found a mascara that I love, and I wear it daily. For you, it might be foundation or blush. This is your one item. Just the act of putting on one make-up item daily will elevate your look and your mood.
Finally, grab a couple of brighter lip colors. You can keep these in your purse or diaper bag and apply at traffic lights! Pick something bright enough to be noticed, but still within your comfort zone. A bold lip color suggests confidence and people will assume you are putting a lot of thought into your style. My current favorite lip product is Melting Pout by Covergirl. It doesn't feel too thick, is opaque but not completely matte, and it remains on your lips throughout the day. Throwing on a quick layer of Melting Pout makes me look trendy with almost no effort.
Clothes
You're probably dreading the idea of trading in your jeans and t-shirt or yoga pants and tunic, these outfits are just far too practical. Also, they're comfortable. Luckily, I'm not going to tell you to throw out these looks; you just need to elevate them. You're going to do this with patterns and colors.
If you are the "jeans and t-shirt" mom, consider purchasing a couple patterned t-shirts and a colored pair of jeans. You can easily throw a floral t-shirt on with a pair of your regular jeans and you have just elevated your look. Or if you throw on your maroon jeans with your black t-shirt, you will look stylish without even trying.
For the leggings mom, considered textured leggings like a faux animal skin or velvet leggings. Throw these on with your favorite tunic or try a high-low top. Remember when you are picking patterns, choose patterns you're comfortable with and flatter your figure. Also, try to stick with a color scheme, that way, these trendy new items can be worn with the neutrals you already own or with each other.
Don't buy anything that requires dry cleaning or fabrics that wrinkle easily (like linen).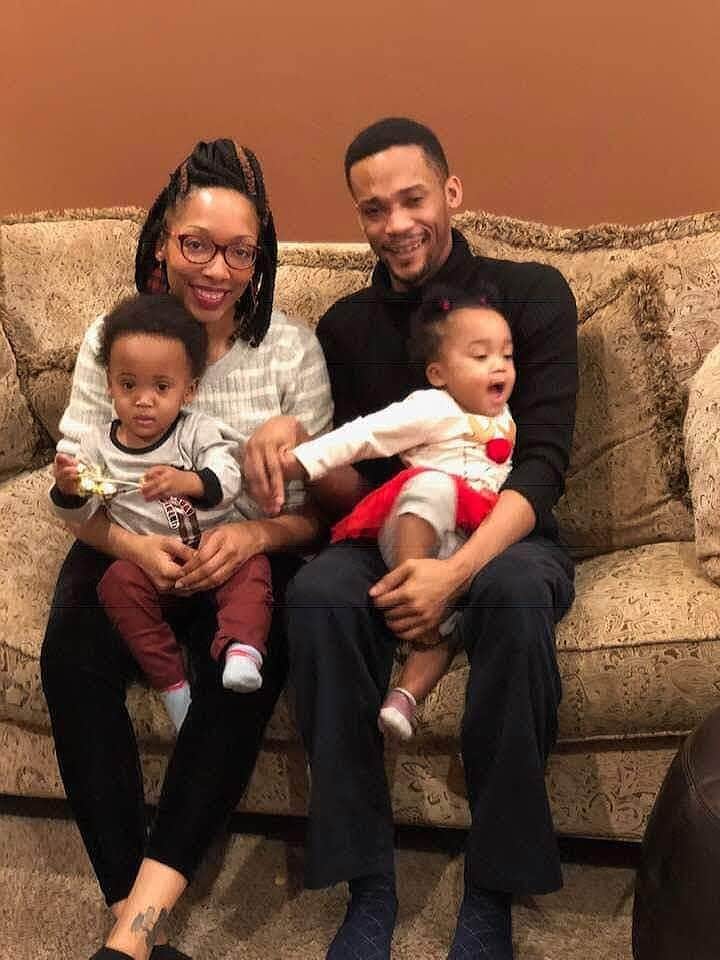 Accessories
What is the one accessory that you can't live without? Be generous with what you consider an accessory. Some necessities can still be accessories. For example, for me, that accessory is my eyeglasses. For you, it might be a watch or a hair binder. Just because these things are in your life with the primary focus of being functional does not mean they can't also become fashionable.
I have a pair of semi-large framed, fuchsia glasses that I receive so many compliments on. Other moms think I'm trying to be trendy when, really, I'm just trying to see! Finding a bright pair of glasses that look good on me immediately elevates my look daily without me having to try. So, if you are the pony-tail mom, find some hair binders with rhinestones or some cute scrunchies. If you are the wristwatch mom, you can buy a watch with a bright band or an extra-large face at many retailers for a pretty low price. Whether you take a quick second to decide what would look best with what you're wearing or you just throw on whichever item is closest to you, I promise you'll look surprisingly stylish.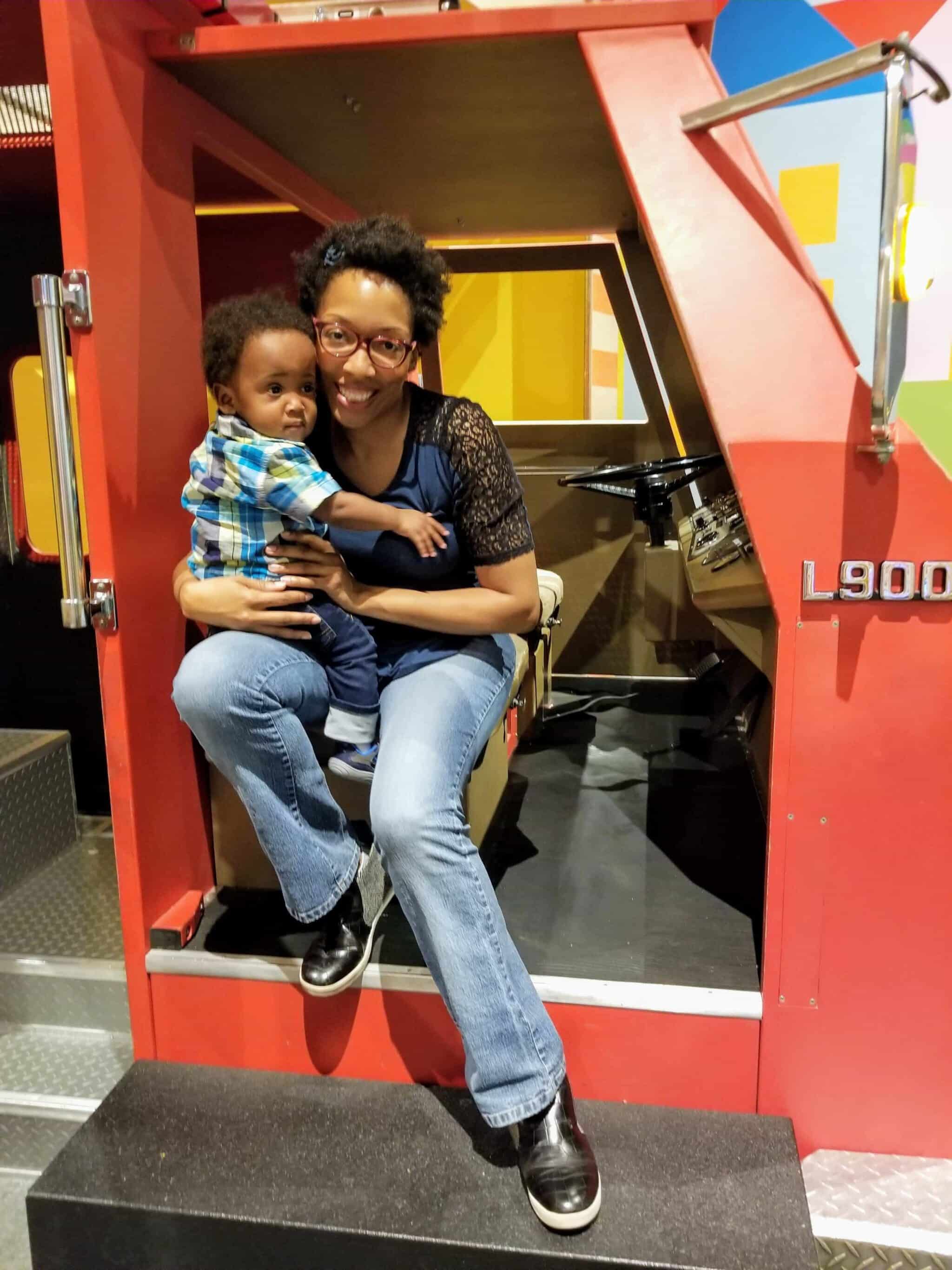 The final tip is do what you can, where you can. I do my hair sitting across from my kids while they eat lunch. I get dressed in the laundry room while putting clothes in the wash. I apply my lip color in the car. These are ways I save precious minutes and it makes the objective of looking good much more feasible for my twin mom life. If you can figure out ways to slip these things into your routine, you can elevate your look without a lot of extra time, stress, or effort. Good luck mama!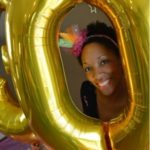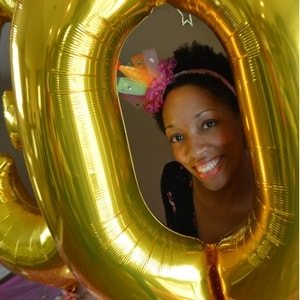 Maya Mason lives in the Twin Cities, MN and works as a Juvenile Probation Officer. Maya is the mom of 6-month-old boy/girl twins named Theo and Teia who were born at 24 weeks. Maya has Lupus and this diagnosis has led her to become passionate about natural health and wellness. Maya loves to spend time with her family, play volleyball and travel. She also is an avid writer and is in the process of writing a teen fiction series.
Related Articles
How to Look Put Together, Even When You're Not!
Who Am I Again? Finding Yourself After Becoming a Mom
5 Minute Face: Quick Makeup Tips For Moms On The Go