Whether you are traveling by plane, train, or automobile, here are 10 tips to make your travel experience with twins as successful as possible.
10 Tips for Easier Twin Travel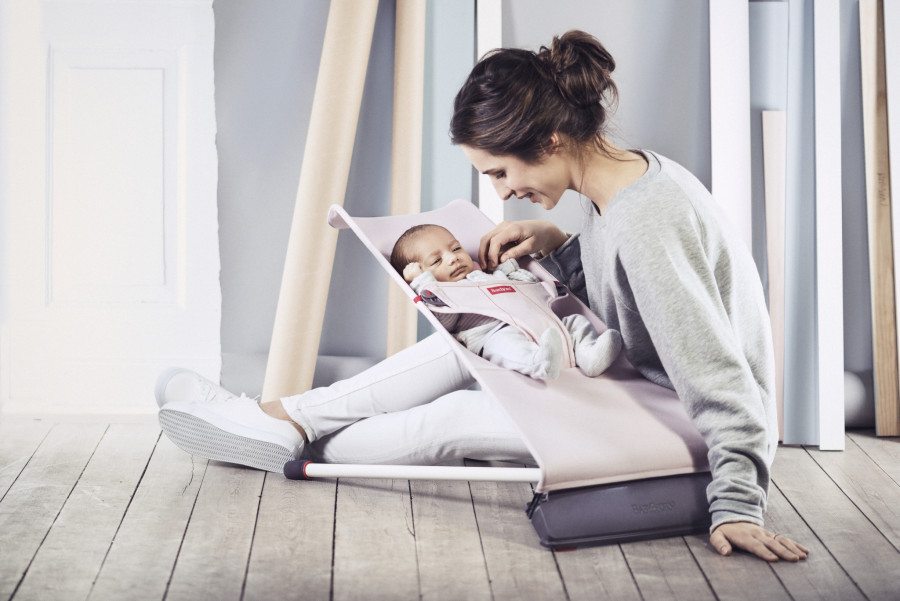 1. Pack Portable Options
If your children still sit in high chairs, trying to get them to sit still and eat without one can seem like an impossible task. Many restaurants, hotels, and condo rentals (especially in other countries) do not have high chairs, or if they do they only have one. The same can be said for when you are visiting family or friends. It is a good idea to pack a collapsible or tie-on high chair. Many options are small enough to fit in your diaper bag. When traveling, I have always kept 2 in my stroller or diaper bag so my twins could eat with us at the table in restaurants when we were out and about.
If your children still sleep in cribs, it is best to pack a pop-up travel crib. Many parents fret about traveling because their babies will only fall asleep in their bouncers and won't even go near a crib until they are fast asleep. Traditional bouncers are large, cumbersome, and impossible to break down into suitcase-sized components. A fold-flat portable bouncer that easily fits in your suitcase or the trunk of your car is a great idea.
2. Opt For A Smaller Travel Stroller
Skip the large double stroller that you normally use at home and opt for a sleek double umbrella stroller. I always went for a tandem style because I could count on it fitting through doorways and on sidewalks regardless of what country I was in. Check with the airline before you fly with a double stroller; some airlines have weight limits on strollers and many double strollers are way over the limit for gate-checking.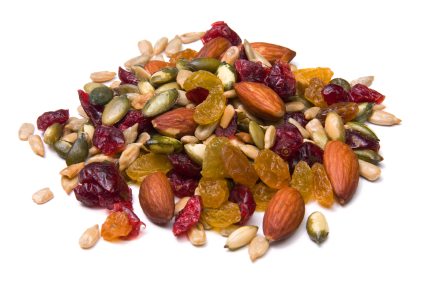 3. Avoid Sugar While in Route
While sweets are great at distracting kids on long car, train, or airplane rides you definitely do not want your kids on a sugar high when you roll into a strange city. Sugar always leads to ants-in-the-pants syndrome which makes it really hard for them to sit still in their small uncomfortable seat. Extreme patience is also required to wait in long customs or rental car lines. Instead, pack only savory, fruit based, or protein snacks like trail mix, string cheese, pretzels, and applesauce pouches.
4. Bring Portable Chargers
Portable chargers plug-in to your device to give you an extra charge when your device is running low on battery. It's perfect if you're not sure when you'll have the time or ability to charge up at a traditional outlet. We have several of these and take them when we travel, go camping, or even just when we know that we are going to be gone for a whole day. We charge them before we leave and they are usually good for a couple of charges for our mobile devices and cameras. On long haul flights or car trips that last more than 3 hours I let my kids play on their tablets. These batteries are great to help keep these devices charged while under heavy use over long periods of time.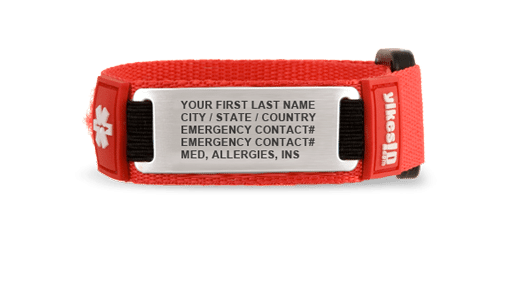 5. Buy ID Wrist Bands
When you're traveling with kiddos of walking age, it's important to have your contact info on them at all times. An ID wrist band is a great way to make sure your kids can find their way back to you if you get separated. I have found that these give me peace of mind more than anything. No one ever thinks that they could possibly lose track of a child, but it happens. It only takes you looking away or being distracted for a fraction of a second. Wrist bands like these can have your child's name, your contact information, and even any important medical alerts and allergies. If your child wanders, the person who finds them has a way to contact you immediately.
6. Plan For Delays
Pack a variety of games and activities to distract your children in case of a long delay. Planes get waylaid and roads get closed all the time. If you find yourself with a lot of time to kill, pulling out these items will save your sanity. Think coloring books, sticker books, and plenty of crayons and colored pencils.
7. Bring Your Own Medicine Stash
There is nothing worse than heading out in the middle of the night searching for an all-night pharmacy in a strange city. We always pack a thermometer, ibuprofen, Tylenol, Band-Aids and liquid allergy medication. We like to be prepared for any situation and want to be able to give our children the relief that they need immediately, rather than have them wait while we try and find the meds that they require.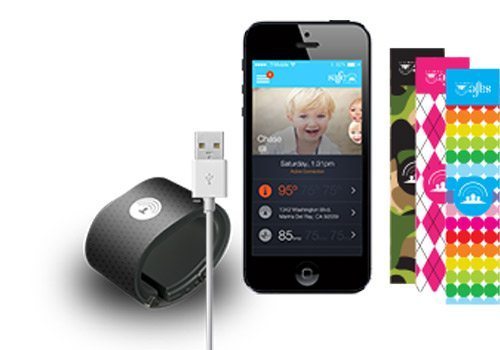 8. Get Good Wearable GPS Trackers for Your Kids
Like the I.D. bracelets, these help you find your children should they become lost. These bands or pocket devices sync with a smartphone app to alert you if your child wanders out of a set perimeter. The functions of different models vary from sounding a large beep once your child goes out of your preset range (ie. 50 ft. from you) to full GPS tracking abilities. They can pinpoint your child's location with complete accuracy.
9. Give Your Children Cameras
When my oldest was almost 4 we starting giving him a kids camera for his personal use when we would travel. He would get so much joy from taking pictures of things. Giving your child a camera also makes them more observant of their surroundings. They experience, see, and interact with more when they take pictures.
10. Have Them Carry Their Own Backpacks
Anyone over 3 can carry their own backpack onto a plane, train, or when you are out touring a new city. We always pack a snack, water bottle, headphones, tablet, and a coloring or activity book, and a few toys in each of our children's backpacks.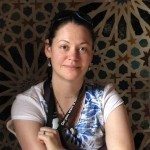 Destiny Effertz began following Twiniversity's Facebook page in 2013. She quickly fell in love with how the page created a feeling of community while at the same time providing support to thousands of parents and soon to be parents of multiples. She began writing for the website in the spring of 2014 carrying on the tradition of providing advice and support to parents. She is a mother of 3 boys; twin 3 year olds and a 5 year old.
Related Articles
Planning a Summer Vacation The Whole Family Will Enjoy
Helpful Guidelines for Air Travel with Twins
Hacks For Traveling Alone With Twins