Registering for multiples (twins in my case) was something I procrastinated on for months. Since I wasn't having a baby shower, I had the added benefit (or downside) of thinking about – and then overthinking – my baby registry. I did a TON of research; reading blogs, newsletters, top ten lists, and product reviews. I would have my heart set on one item just to learn that there was a better option available. I tried to make decisions based on my budget, taste, and lifestyle but no one else seemed to have exactly the same requirements.
In order to select the proper products, I visited three different retailers. Two were big box stores and the third was a boutique specialty store in our area. I walked into each store excited to work with their employees who would help us select the proper items for our twins. At each store, I had some success. We discussed strollers, car seats, high chairs, and bottles. Each employee was helpful in one way or another, but they were all giving me vastly different suggestions. When it came down to it, I only ended up with one consistent baby swing recommendation across the three stores. I left each store more confused and overwhelmed than I had been when I entered. I was now filled with loads of questions and I couldn't figure out why one car seat would be better for me than the next.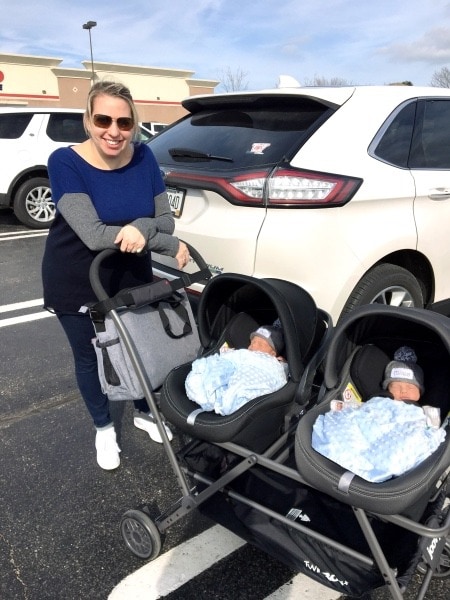 After nearly 25 visits to these stores and hours spent scouring the internet, I had had enough. I finalized my registry and decided I was going to settle with the products I selected and be done with it. I wasn't confident about any of my choices and wished that the process could have been simpler.  
About 6 weeks before my due date, I heard about a company called Gugu Guru (full disclosure, I work for GG now!). They promised to "personalize the baby registry experience" for me. I filled out the quiz, which only took about 3 minutes, and from there received loads of personalized product recommendations. I could easily sort through the choices to see different price points or styles of the top brands that made sense for me.
I had so much fun on the site, sorting through a narrowed down list of car seats, strollers, activity gyms, etc. I quickly added many of these options to 'My Favorites' list, which can be published into a private baby registry or can be used as a reference list when creating your registry. Gugu Guru has also partnered with MyRegistry.com (which easily syncs with many larger retailers, i.e. Buy Buy Baby, Amazon, Target, etc.) as an easy to use all-in-one, searchable registry. The best part about all of this is that all of these services are completely free!
About a month after having my boys, Gugu Guru was hiring. I applied for this position, went through extensive product training, and am now a Registry Consultant and Customer Care Expert for the company. My job is to make sure that every parent who uses our services receives personalized help while creating their registry. New for 2019, we have completely revamped our Concierge service. We have changed the model to offer free one-on-one consults to answer any product questions expectant parents may have. And for those looking for more help, we continue to offer registry consult packages, where you will receive one-on-one help to create your entire registry and answer any questions you may have. (Twiniversity parents can receive 30% off the Classic Package or  Preparation Package with the code GGVIP30)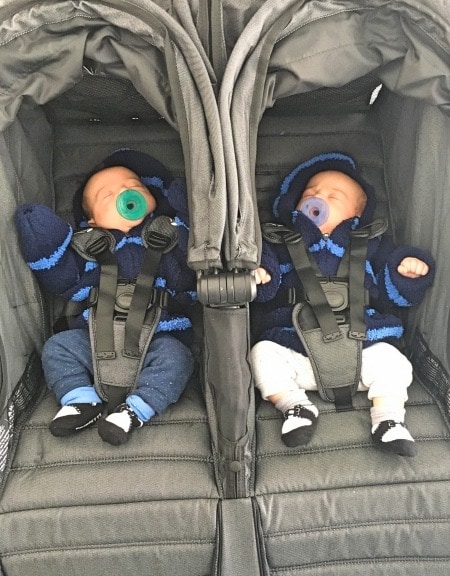 You will receive advice from EVERYONE when you announce you are expecting. Everyone will tell you what products are 'must haves' and how you 'can't possibly live without [insert product here].' Generally, these people have the best of intentions, but they are often mandating items that helped their baby in a time of need. Whether it was a sleeping issue or a feeding issue, these recommendations should always be taken with a grain of salt. The problem is that everyone (and every baby) is different. Your lifestyle may be similar to your best friend or your sister, but it can't be exactly the same. You live in different homes, may have different tastes, and aren't having babies at the same time.
As parents expecting multiples, our needs are even more unique. We need products that will help keep things efficient and make our lives easier, when possible. We may not benefit from the self-proclaimed 'best bottle' from your sister-in-law because for two babies it simply has too many parts to clean. We may not prefer the newest high chair because it's far too big for two of them to sit side by side in our kitchen. We may only want one play mat (a larger one at that) with room for two babies to play together. It takes a baby product expert to understand these nuances and make the proper recommendations for you!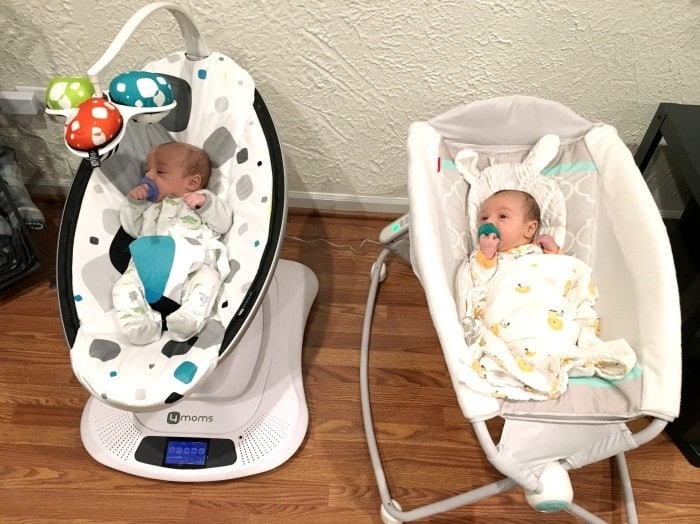 We live in a society where personalizing each and every experience has become increasingly important. It always puts a smile on my face when the woman at the grocery store recognizes my family, or when the dry cleaner greets us by name. I tend to go back to certain stores repeatedly because they make the experience feel comfortable. It's like walking into "Cheers", where everyone knows your name! Why shouldn't the baby registry process, which is extremely overwhelming, fall into this niche as well? We would love to help make sure you are ready for your babies to arrive; gear, clothing, and all!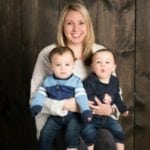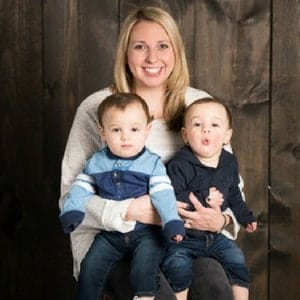 Abby Ludwig is a work-from-home mom (Baby Registry Consultant with Gugu Guru) to 2-year-old twin boys who lives in the Chicagoland area with her husband. She has quickly mastered running every appliance in the house to try and make sure everyone is fed, clothed, and clean. As a former Kindergarten teacher, she loves to keep things organized and has recently found how cathartic it can be to fold teeny tiny laundry into nice neat piles. While everything may look nice on the outside, Abby promises she's really a 'fake it 'til you make it' kind of mom who loves her little men something fierce!
Related Articles
5 Tips to Create a Twins Baby Registry
What Not to Put on Your Twins Registry
Top Twin Registry Picks to Get You Ready for Twins!