Our twins are our third and fourth kids, so we were not new to the abyss that newborn parenting creates. But we found that it was so much tougher this time around. Missing all of the new movies, TV shows, etc. was not such a hardship, but missing our friends and our social life was a whole different story.
Not only did none of our friends have any frame of reference for what we were going through, but nearly all of our close friends had moved within a one-mile radius of each other, which is far away from us. They all became very wrapped up in each other's lives at the same time that we were trying to survive newborn twins. These events happening almost simultaneously created quite a rift in our friendships. We would hear about get-togethers after the fact, see pictures of their kids' sports activities where most of them were in attendance, or listen to their inside jokes knowing we were not included. It sounds very petty, but we have always been a pretty tight group, so this was really difficult for us to accept.
In talking to them now, some have said they were trying to give us some space to figure out life, but it felt like a huge rejection at a time when we needed them. As time went on, it got to the point, socially, that I was purposefully keeping myself away as a type of self-preservation. I was avoiding phone calls and texts, making up reasons not to come to the get-togethers I was invited to, and not reaching out to them to make plans. This avoidance perpetuated the problem because they stopped asking after being ignored and denied so many times. When we did get together I would close myself off, hurt by what I felt was their exclusion of us. Looking back, I see how misguided that was and I am disappointed that I allowed those feelings to do harm to my self-esteem and my emotional well-being.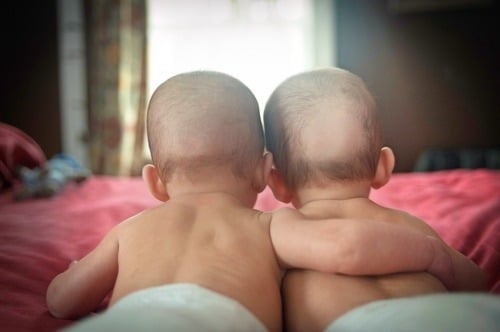 Making Your Social Life a Priority as a Parent
My point of view shifted dramatically when we decided to take a ladies weekend trip. I took control of the planning since I had taken this trip before (and I'm a slight control freak.) In taking the lead on this trip I became fully invested. The weekend ended up being everything I was hoping it would be. Three days without the distraction of technology and only having to worry about ourselves was very freeing for everyone. I let myself be a part of the group and allowed myself to enjoy their company without analyzing every moment. Being able to reconnect with my friends without the distraction of kids was apparently therapeutic for me. When I dropped the last person off at the end of the weekend, I immediately (and quite surprisingly) started sobbing in the driveway. I did not fully realize until that moment how much I craved the support and friendship of these women. It was imperative to me to know that I was important, needed, and loved by someone outside of my family. So often I think we get consumed in the roles of wife and mother that we forget to nourish the parts of us that existed before those titles.
Even now, almost three years after the twins arrived, we're not fully back in the swing of a social life. It is obviously much harder to participate in social activities as a parent with four kids, especially since our girls still take naps, requiring us to be home for a chunk of the afternoon. This means that most of the time if we can't do things as a family we tend to back out. Finding ways to say yes more often would help us tremendously in staying in touch. That will be a bit easier as our kids get older. I have a tendency to lean towards a more hermit-like existence, but that is absolutely not a good thing for my mental health.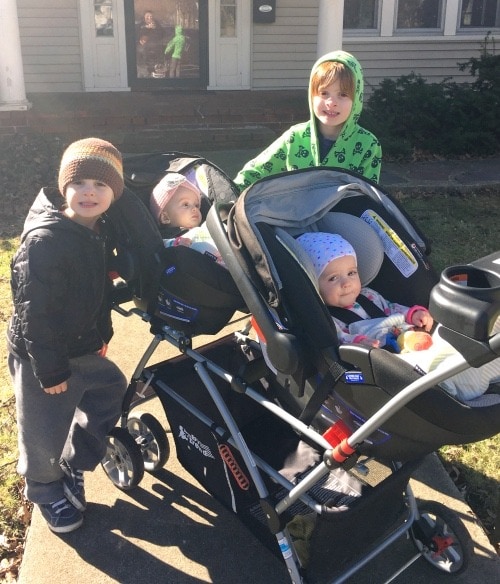 Since that weekend trip, I have made a conscious effort to be a part of the group again. Occasionally, I find myself falling back into my unhealthy social patterns and have to forcefully get myself back in the midst of life, knowing I'll be better off for it. Our friends still can't truly understand what our everyday life is all about and we still feel left out of a lot of their lives, but it's all getting incrementally easier. Or maybe we've just lowered our standards. It's a work in progress nonetheless.
During that weekend trip, we all shared how much we missed hanging out without kids, connecting in a different way. We also discovered that while everyone loved that the women and the men would get together separately, we all missed out on the couples dynamic and friend time we had with each other's spouses. Some of our friendships, as couples, have spanned over 15 years and we missed that connection. So soon after that trip, our group instituted a monthly rotating couples game night. We each take turns hosting, so we don't always have to get a babysitter, and we're not all going out to a bar or somewhere where it's going to cost us a fortune. It's at 8 pm on the first Friday of each month. A consistent night and time allows us to plan far in advance for sitters and it's easier for some of us to get sitters if our kids are already in bed. This rotation has been going strong for almost a year now and no one has any interest in stopping. It has been very heartwarming knowing what a priority this night is for each couple, not just us.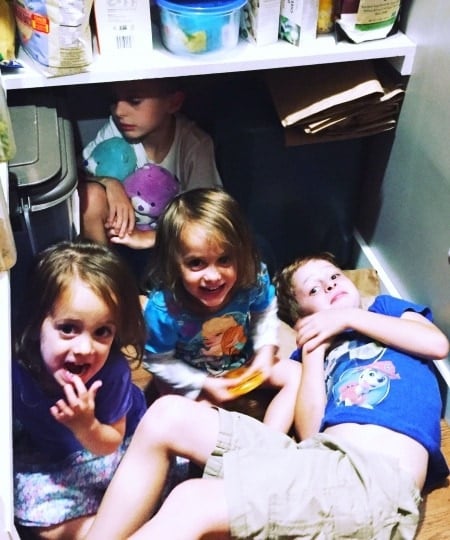 We've found that the connection with others is something we crave and miss so much when life gets busy. Being social, we've discovered, needs to be a priority for our personal fulfillment. It makes us happier as individuals and as a couple when we have this social outlet. By no means do we have this aspect of our lives figured out, or honestly any aspect of our lives, but the knowledge of how important it is to us was eye-opening. We are slowly getting back to being a part of a group of people we love, and we are eager to continue making more memories of time spent together with these special people.
I am getting ready to take the same weekend trip again this year. I am curious as to what revelations I will make this time, if any. A weekend of fun turned into an unexpected bit of soul searching — for which I am very grateful.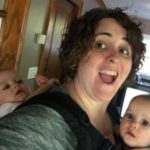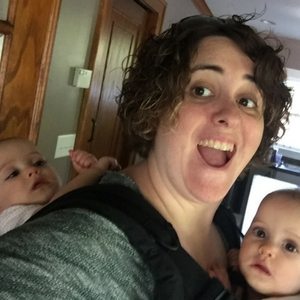 Heather Hayner is a happily married, full-time working mom of four including a surprise set of identical twin girls. In her former life, she was a lover of the Upper Peninsula of Michigan, traveling, live music and book reading. She is now just happy to get dishes done before bedtime.
Related Articles
Who Am I Again? Finding Yourself After Becoming a Mom
Staying Connected with Friends After Kids