Girls Night Out On Broadway with Pretty Woman The Musical
This post is made possible by support from Pretty Woman: The Musical. All opinions are my own
Ok. I'll tell you, before I say ANYTHING ELSE, that this play was NOT what I had expected. Was it entertaining, YES! Was it toe-tapping? Yup! Was it shocking? UHHHH… HECK YEAH!
I think with all the other super family-friendly shows on Broadway, this one caught me by surprise, to SAY THE LEAST!
The play is exactly what you think it is, it's a Broadway adaption of the hit movie Pretty Woman staring (twin mom) Julia Roberts and Richard Gere. The Broadway production has equally as talented stars Samantha Barks and Andy Karl.
The play, of course, takes slight turns here and there with mostly songs instead of dialogue and the songs really do stay with you for a bit.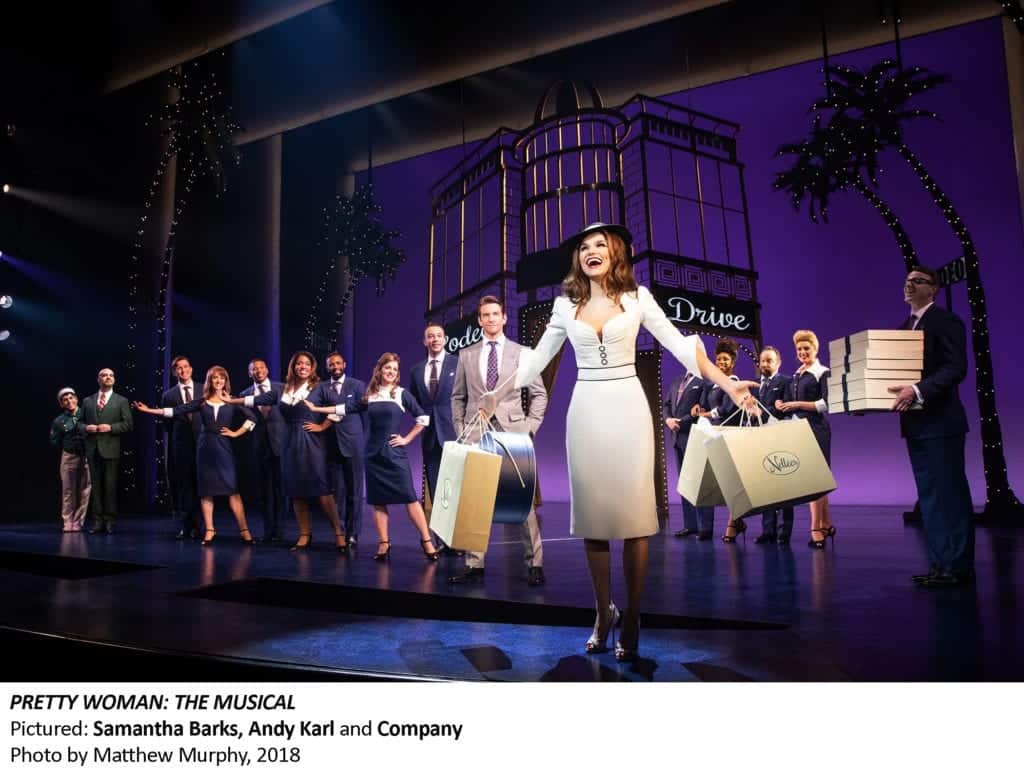 I figured out why all the songs had such a cool 80s vibe too. Besides the fact that the original movie was released in 1990, the score was written by Mr. Bryan Adams himself! I love little tidbits like that.
The play is NOT for the young ones. To be honest, I was mortified for the kids that were in the theater with their parents. YIKES!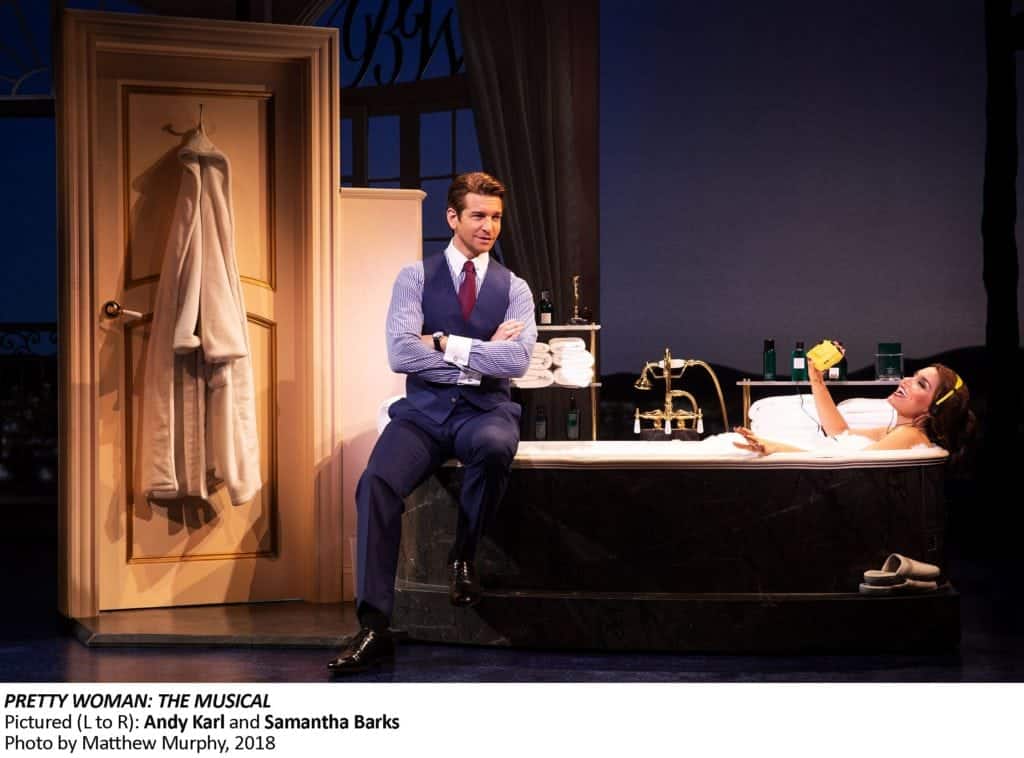 Let's just say that the play was definitely rated R and not PG like most folks think Broadway plays are. So yeah, this is a girls night out for sure! Perhaps even a great Mother's Day Gift for your sister. BUT, if you are someone who might blush too much over the fairly graphic scenes (for Broadway that is), choose your guests wisely.
Tickets are on sale NOW and great news…if you use the code MOM1 you'll get an extra discount directly from our friends at Pretty Woman The Musical.
Enjoy your night out on Broadway if you love Pretty Woman the movie and you don't blush easily.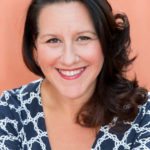 Natalie Diaz is the Pied Piper of twin families around the globe. Founding Twiniversity — the world's leading support network for multiple birth families — in 2009, she's become the global influencer for this small niche community. Reaching over a million families a week through Twiniversity's Facebook, Pinterest, Instagram, YouTube channels, moms and dads of twins flock to Twiniversity to find resources, ask questions, explore new products, and find community and support from other twin parents. Natalie is a true connector, bringing parents from all walks of life together, breaking past cultural differences, to share in the highs and lows of parenting twins. Natalie's book, "What To Do When You're Having Two" is a global bestseller in Twins & Multiples Parenting.
Related Articles
Should I bring my kids to see HELLO DOLLY on Broadway?
Can I take the kids to see KINKY BOOTS?
Should You Take The Kids To See School Of Rock On Broadway?