What I'm Really Thinking… Confession of a Parent of Multiples
I always say that parenthood is 51% awesome and 49% hell. But describing why the 2% difference is so worth it is really hard.
There's a scene in "The Backup Plan" with Jennifer Lopez that I love. Not her best work, but you know anything with twins I am all over it. So a dad in the park is trying to explain to the soon-to-be dad of J.Lo's twins that parenthood is a bunch of awful things with a few amazing things sprinkled in. "It's awful, awful, awful and then something amazing happens. Then awful, awful, awful." Confession of a Parent of Multiples
I have never heard a truer statement in my life! So while we are trying to convince our friends, sisters, and brothers that kids are what make our lives worth living, these are the things we do NOT tell them. The things that we think, that keep our feet on the ground.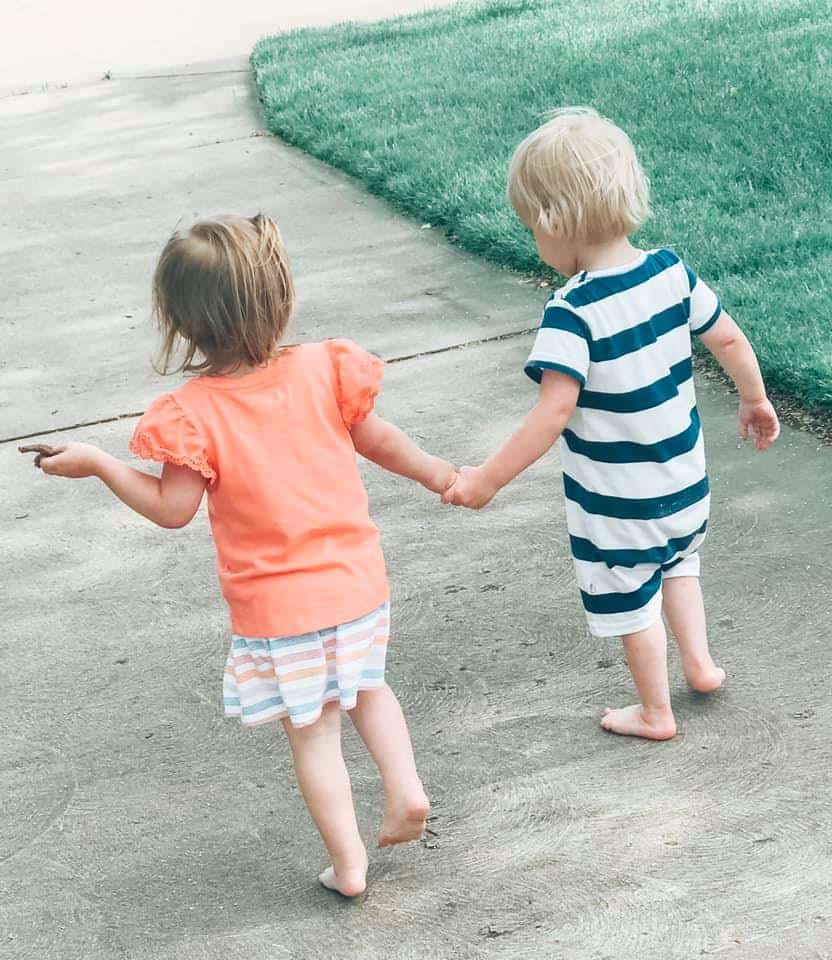 I always compare them even though I know I shouldn't.
If one doesn't finish the bottle, we let the other have it. Tossing breast milk is a sin.
If there's a quiet moment there's nothing more exciting than sleep. Confession of a Parent of Multiples
I carry mine up and down the stairs in a laundry basket so I don't have to make two trips.
Sometimes I let them play in their crib for an extra 5 minutes so I can sleep a little longer.
We play the 'whoever cries loudest gets picked up first' game. The same kid always wins.
I would rather spoon my kids than my partner.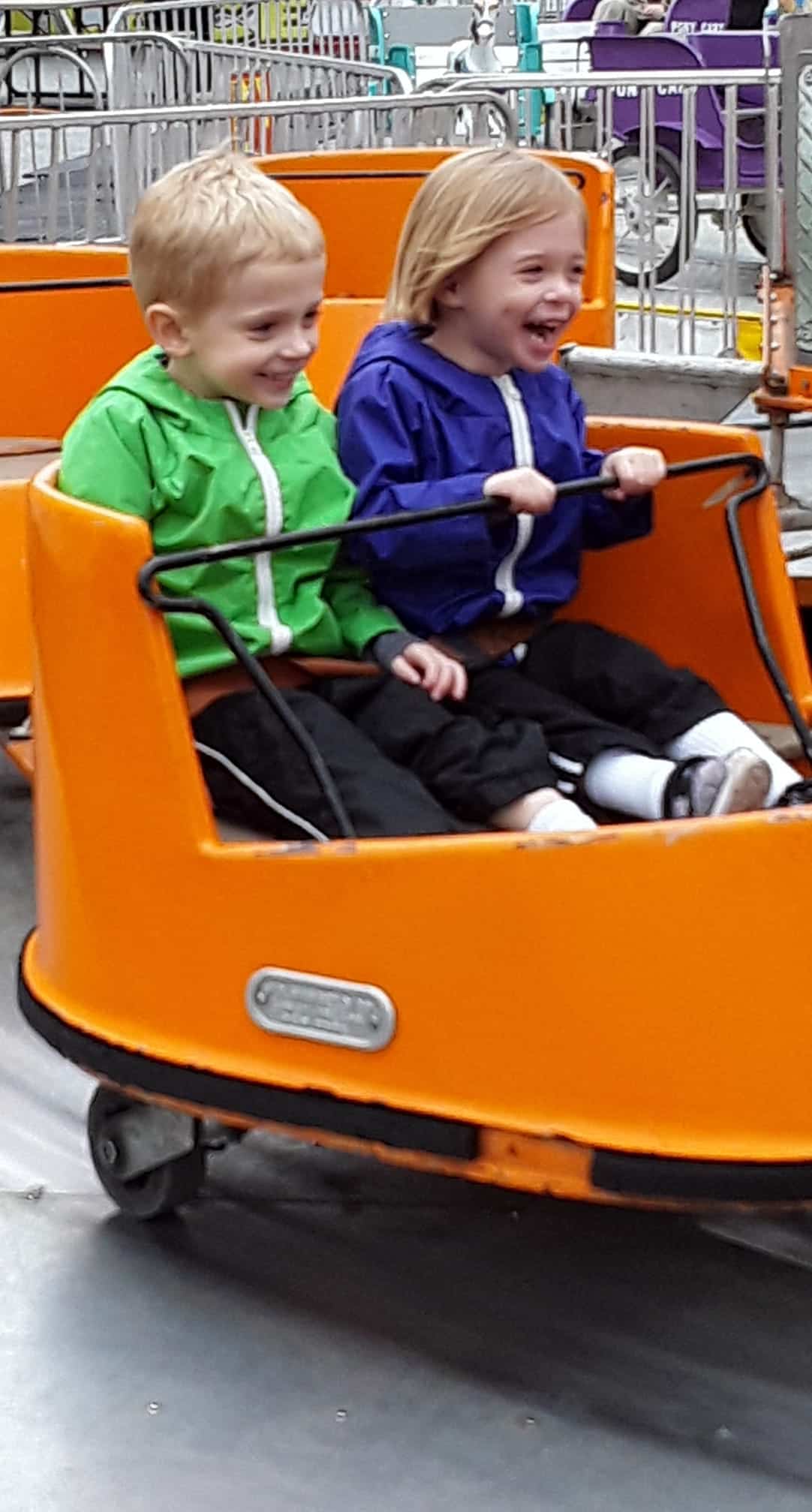 The thing that hurt the worst during my twin pregnancy was trading in our paid off car for a minivan because there wasn't enough room.
I haven't shaved in four weeks. I'm actually pissed it's almost summer and shaving is all but mandatory.
I wish I didn't have to drive a minivan.
Most days I am 90% sure I ruined my 5-year-old's life.
Only the strong survive. Confession of a Parent of Multiples
I have fed both on the changing table in the middle of the night next to poopy diapers.
I have told my babysitter that unless the diaper can be wrung out, do not change it. Diapers are expensive.
Things I'd rather do than sex: sleep, eat chocolate, pedicure, play on my iPhone, do laundry, go grocery shopping, blink…
What's sex?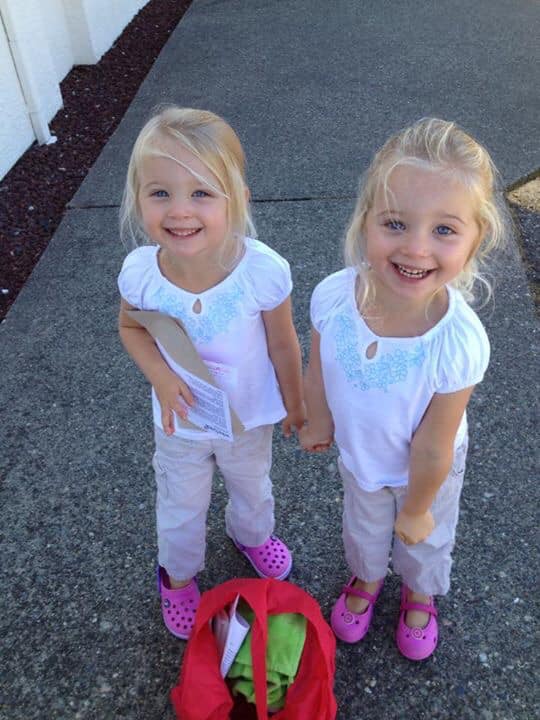 I'd take 10 minutes to myself with coffee spiked with Kahlua, I don't remember sex…
I'd rather eat a bug than have sex (lol).
Each night at bedtime we pick a kid and that kid is yours for the whole night. If my kid was good I would point and laugh and say, "Should've picked a better kid"!
I secretly cherished my son's time in the NICU because it gave me amazing one on one with his sister in my room, and uninterrupted time with him in the NICU.
You really wish the Pediatrician would say it's an ear infection because if this is how this kid acts when she ISN'T sick, holy hell! Confession of a Parent of Multiples
You never, ever feel present enough. Or happy enough. Or attentive enough. Or fair enough. Or clean enough.
You analyze everything they do and relate it back to "The mom whose kids _________".
You never feel like you're doing it right. But if they're alive, you know you're doing it right.
I like to describe having twins like a marathon. It's hard. It's hell at times. But the reward and the sense of accomplishment are indescribable.
Being a parent of multiples allows you several things: to laugh (mostly to yourself) at parents with only one child, to be completely cynical about parenthood while secretly savoring the tender moments that may be few and far between, and most importantly, to not only have the biggest badge of honor in your heart for what you accomplish every day, but to have it kiss you goodnight.
Our kids ROCK!! Parents of multiples are selfless, patient, and all around awesome! But let's keep the negative comments to ourselves. We make this look easy right?!?!
Written by Danielle Routon
Related Articles – What I'm Really Thinking… Confession of a Parent of Multiples
If I Had Twins Again, Here's What I Would Do Differently
Mom Confession: 6 Reasons Why I Think I'm A Horrible Parent
Mom Confession: Motherhood Is Nothing I Dreamed It Would Be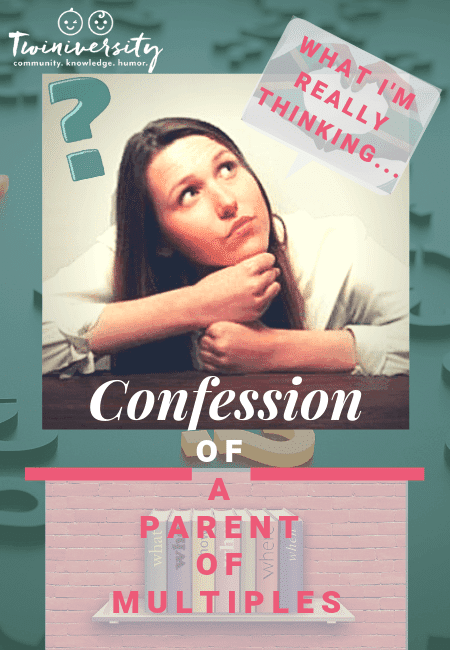 Confession of a Parent of Multiples