Top 10 Quiet Spots at Universal Studios Orlando
The Twiniversity Mom Squad hit up Universal Studios when we were in Orlando for the JPMA show earlier this year. As we ventured through Universal Studios we noted some great spots where you can breastfeed your twinnies or just take a few quiet minutes to sit and take in the park.
If you have not been, the first thing to note is that this theme park is actually two parks: Universal Studios Orlando (where Diagon Alley is located) and Universal's Island of Adventure Park (where Hogsmeade is located). We recommend getting a park hopper pass so you can enjoy both parks. For Potter fans, make sure to buy a ticket to board the Hogwarts Express, which is the quickest way between Diagon Alley and Hogsmeade.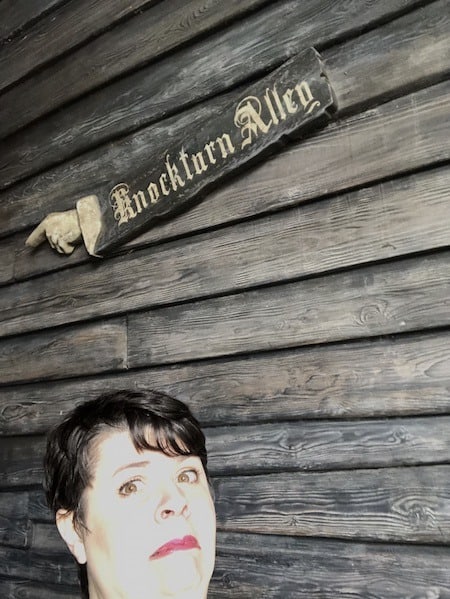 Knockturn Alley (Universal Studios Orlando—Diagon Alley)—This dark wizard alley has two entrances. One is near the Leaky Cauldron and the other is near bathrooms towards the back of Harry Potter World. This place was the main inspiration for this post because it is absolutely perfect for breastfeeding and taking a time out. It's cool, dark, there are benches to sit on, and there is not a lot of traffic. Most people either forget to walk through here or don't know it's there.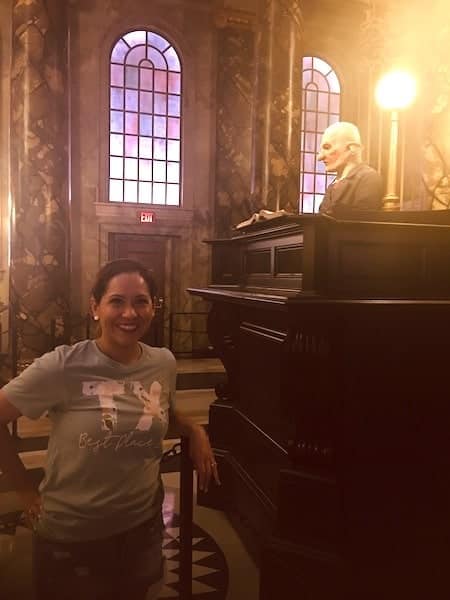 Gringott's (Universal Studios Orlando—Diagon Alley)–This is one of the biggest attractions, it's an indoor roller coaster with long lines but if you hang out for a few minutes in the actual bank section admiring the goblins, behind the counter you'll find it's also dark and relatively quiet. While there are no places to sit, it's a good place to nurse because everyone will be posing for a quick photo with a goblin and running to get in line for the ride. It's worth noting this ride does require guests to check their bag into a locker before entering so if you have infant twinnies just let the Universal attendants know that you just want to chill in the bank portion of the ride.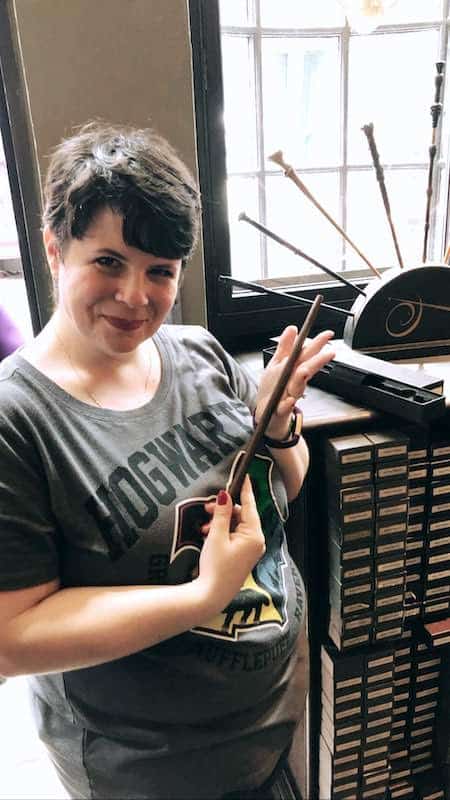 Back of Ollivander's Wand Shop (Universal Studios Orlando—Diagon Alley) –Ollivander's wand shop is a big attraction with a secret section. You have the option of entering through a line and witnessing a young witch or wizard choose their wand with Mr. Olivander or watch the wand choose them. But if you head to the back of the shop there is a small room with a wooden desk. There is no place to sit but with all the attention on the hundreds of wands in the front of the shop, you can have a few moments to yourself in this back room.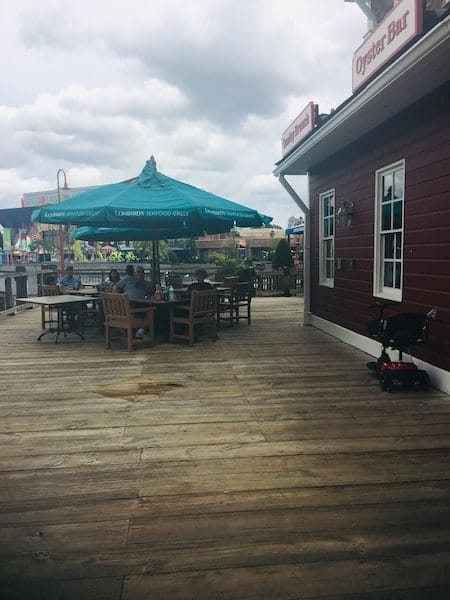 Lombard's Seafood Grille Restaurant (Universal Studios Orlando—San Francisco)—From the outside of this restaurant, you feel as if you are walking along Fisherman's Wharf in San Francisco. It's on the waterfront along Universal Studios with a clear view of Krustyland, the Simpsons' section of the park. Outside there is an excellent covered patio to provide shade from the sun and rain. We ate here as a small rainstorm moved past. The food is excellent and not overpriced. My grilled fish tacos were delicious. Again, a great place to breastfeed and for Mom to get some good food in her system to help give her the energy for the rest of the park day.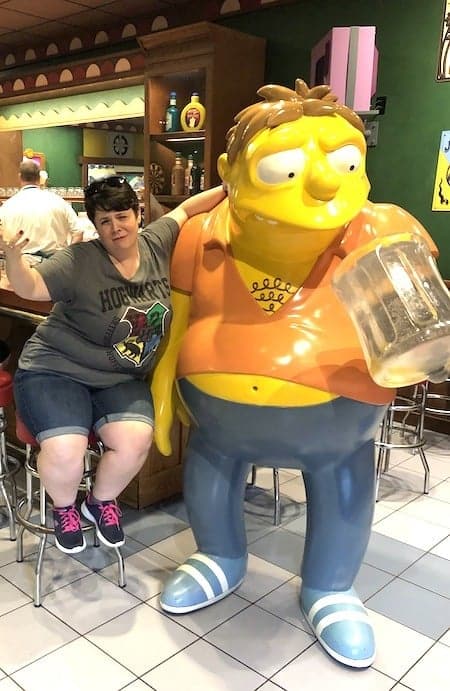 Moe's Tavern (Universal Studios Orlando—Springfield/Krustyland)—This place really brings to life the Simpsons world that many of us grew up watching. They have many cheesy carnival rides but what I loved most about Springfield was Moe's Tavern where you can grab a Krusty Burger, try a Flaming Moe, or sip on a Duff beer. It's inside with great AC and there are plenty of places to sit, re-group, and breastfeed.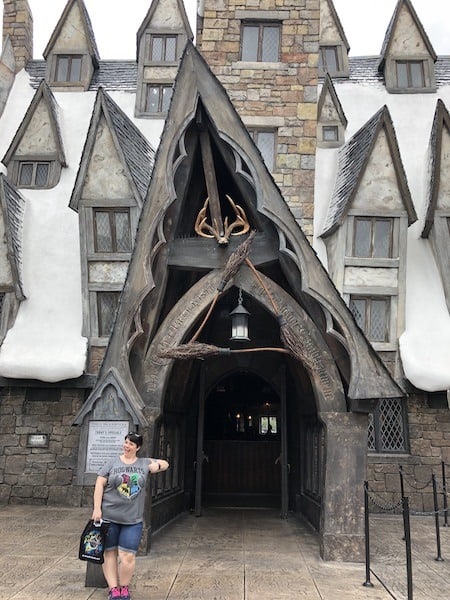 Three Broomsticks Restaurant (Island of Adventure—Hogsmeade)—At this cool restaurant you can get traditional English food including fish and chips and toffee pudding. If you venture outside, you will find a nice covered patio where you can sit and relax. Since it is counter service you can sit here as long as you want. The patio is located on the back side of the restaurant so there aren't people walking by and you have a great view of other attractions in the park and can plan your next move.
Despicable Me: Minion Mayhem—(Universal Studios Orlando) This ride has a moving part and a stationary section. The stationary section, which many people don't know about, is a perfect place to sit, nurse or wait with little ones that can't go on the moving part or get sick watching a 3D ride.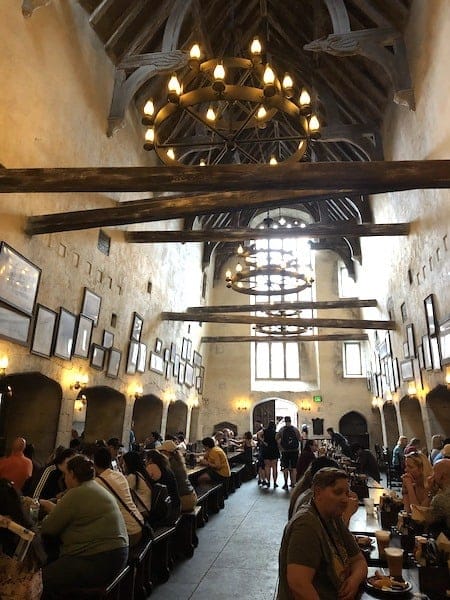 The Leaky Cauldron (Universal Studios Orlando—Diagon Alley)–Take a break from the heat at the Leaky Cauldron, which offers traditional English food and drink. Whether you are pregnant, nursing, or just need a cool drink you must try the butterbeer (it's non-alcoholic). It comes in ice cream form, plain, or frozen.
When you're finished, take your butterbeer to go. It really adds to the Harry Potter World experience when you are walking around noticing all the details and drinking your butterbeer. Also, be sure to try the Pumpkin Juice, Gillywater, or traditional pub offerings such as Guinness and Boddingtons.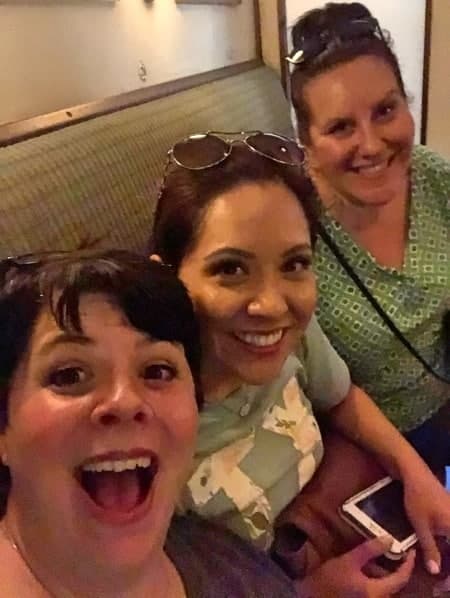 Hogwarts Express—The preferred way to hop between the two parks is by climbing aboard the Hogwarts Express that runs from Hogsmeade Station at Island of Adventure to Diagon Alley at Universal Studios. The train runs both ways and is only available to guests that have tickets to BOTH parks. It's worth noting that if you would like a picture with the Platform 9 ¾ sign you must board the train from Hogsmeade.
Once you are on the train you can claim a car for your family. When the ride starts the doors will close and you will have some privacy to nurse and enjoy the beautiful view from the window. Note that there are images of dementors on this ride that may get a little scary for the little ones. universal studios orlando
Check out the shows —When in Florida, expect rain on a daily basis. Don't forget to pack your poncho and be prepared for a short burst of rain at some point during your visit. Take advantage of a rain break with a show. There are many shows to enjoy including Animal Actors on Location, The Eight Voyages of Sinbad Stunt Show, Poisedon's Fury, and the Blue Man Group. I'd recommend checking the schedule, times, and map of the parks before your visit.
Universal Studios Orlando Tips
The first time to Universal Studios can be overwhelming, especially if you hadn't been in twenty years like me. From what I experienced the Universal Parks are better for older children. I always recommend doing your research ahead of time and figuring out which park is best for your family.
Don't forget there are two separate parks, Universal Studios Orlando Park and Island of Adventure Park (both of which have Harry Potter attractions) and you need tickets to both parks to see everything.
Always make sure to measure kids heights before your trip and plan which rides are appropriate beforehand. There's nothing more heartbreaking than waiting in line, getting to the front, and then finding out your kiddo can't get on the ride because they are too short.
Get to the fun faster with a Universal Express™ pass. You can skip the regular lines at most of your favorite rides and attractions, including The Amazing Adventures of Spider-Man®, Despicable Me Minion Mayhem™ and now The Wizarding World of Harry Potter™.
Enjoy your time at Universal Studios Orlando!
**This is a sponsored post, but as always, all of our opinions are our own.**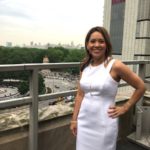 Crystal Duffy is an author, teacher, parent advisor in the NICU and Mother to three little girls including a set of identical twins. Her memoir, Twin to Twin, details her high-risk twin pregnancy and NICU journey. She is the Twiniversity Instructor in Houston for the Expectant Twin Parents Class. She runs a support group called Life After The NICU and is currently working on her second book about the importance of peer support for NICU families. Connect with her on Facebook, Twitter and her website.
Related Articles – Top 10 Quiet Spots at Universal Studios Orlando
10 Tips For Visiting Volcano Bay at Universal's Orlando Resort
Universal Studios Hollywood New Attraction: DreamWorks Theatre feat. "Kung Fu Panda: The Emperor's Quest"
Disney Parks Inside Scoop: What Your Twins Will Love in 2019
Top 10 Quiet Spots at Disney's Magic Kingdom
Disney's Aulani Luau Review and Other Hawaii Must-Do's