Read about the family-friendly production Junie B. Jones the Musical, now playing at Marriott Theatre in Lincolnshire, Illinois.
Grab your kids and run to the Marriott Theatre this summer to catch Junie B. Jones the Musical, which will guarantee to leave a big toothy grin on the faces of your entire family.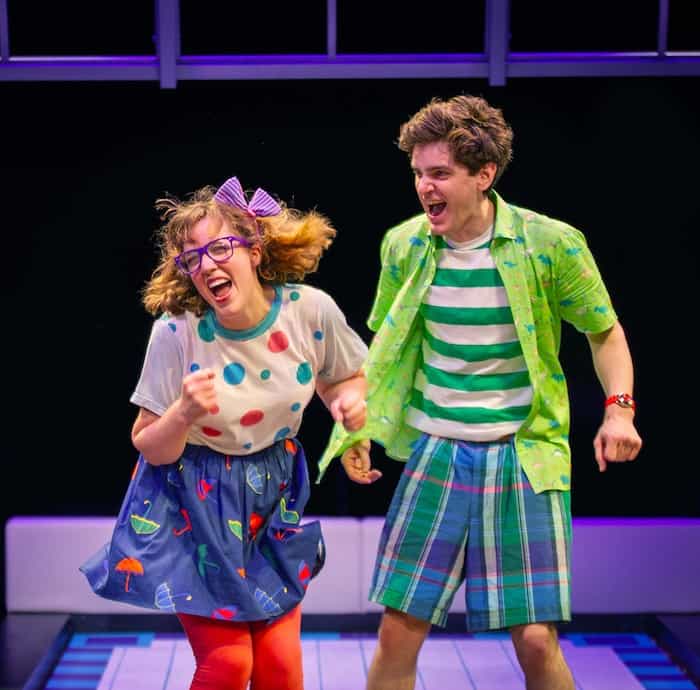 A stage adaptation of Barbara Park's best selling books, Junie B. Jones is written by one of my favorite musical theater writing teams, Marcy Heisler and Zina Goldrich. The show runs a little over 1 hour with no intermission.
Even though Junie B. Jones the Musical is a lesser-known musical I still felt like the songs were familiar to me. They were all just so creative, catchy, and fun! My boys and I had several of the songs playing through our heads as we left the theater.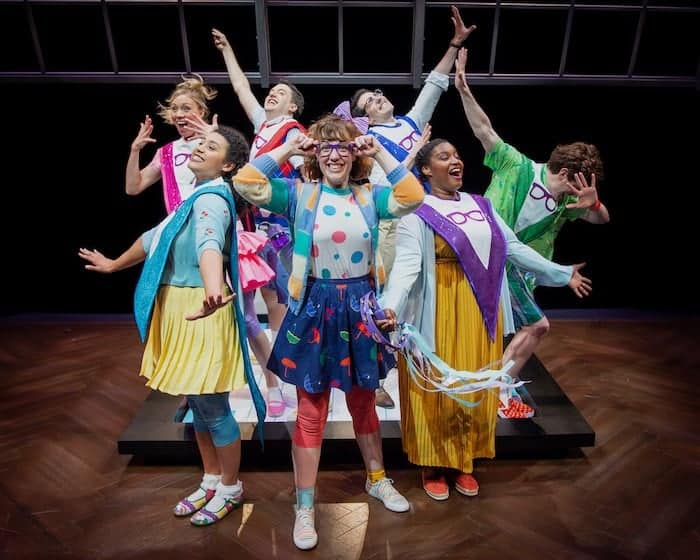 Throughout the show, Junie B. runs into tough challenges but she manages to overcome them with her wit and creativity, and a bit of help from her friends and family. The embarrassment of coming to school with glasses, dealing with flaky first-grade friendships, and learning how to manage disappointment are very true-to-life themes that gave me a bit of grammar-school PTSD!
The show also offers important life lessons: particularly, when life gives you lemons, make lemonade (there's even a whole song about it!) The show strikes the perfect balance between teaching a lesson and having some serious fun.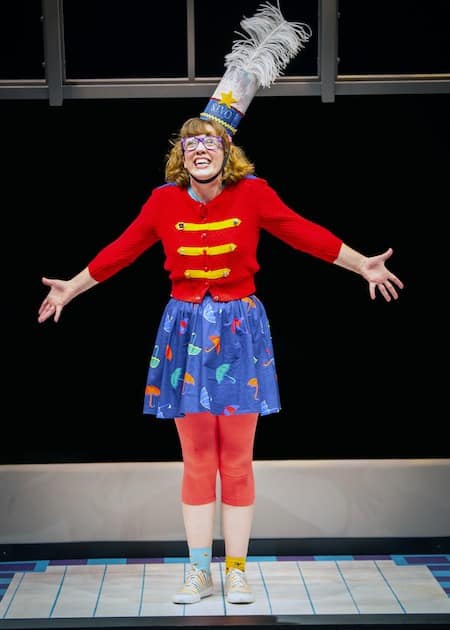 Elizabeth Telford as Junie B. is an energetic and zany force of nature. The entire cast rises up to meet her with high-energy, heartfelt, and hilarious characterizations. There's not a single weak link in this cast. I delighted in watching each and every one of them. Personal favorites include the sweet-as-pie Herb (Garrett Lutz), off-the-wall Sheldon, and know-it-all May (Lydia Burke). Everyone will relate to at least one of the characters they meet.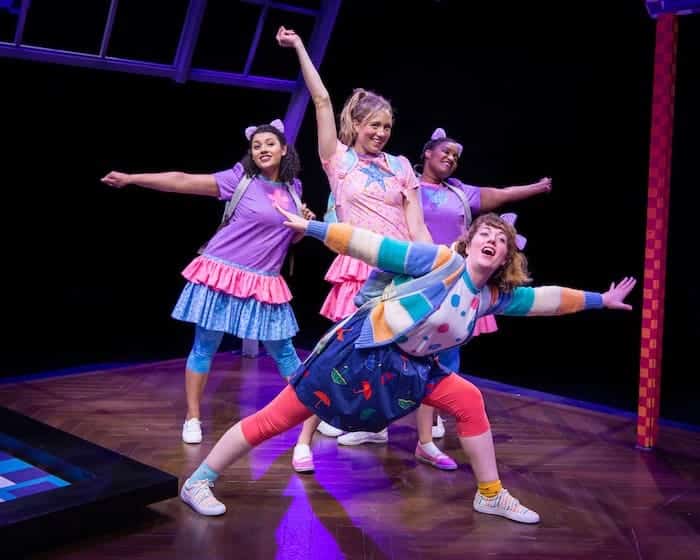 There's nothing not to love about Junie B. Jones the Musical at Marriott Theatre. It was a home run for my six-year-old twin boys and I'm sure it will be for your kids too. Recommended for ages five and up, Junie B. Jones is a great show for the whole family.
Junie B. Jones The Musical is running at the Marriott Theatre in Lincolnshire, Illinois, about a 45-60 minute trip north from downtown Chicago. The Marriott Theatre is a part of the Marriott Lincolnshire Resort which is a great weekend getaway with your kids. The resort has two pools (indoor and outdoor), plenty of restaurants, a spa, a golf course, and (my favorite) a Walker Brothers across the street to grab a delicious brunch (I may have had my twins baby shower at that exact location…)
Junie B. Jones runs through August 11, 2019, on most Wednesdays through Sundays at 10 a.m. with certain performances at 12:30 p.m. Visit MarriottTheatre.com or call (847) 634-0200 for exact schedule, as show times and dates may vary. Single ticket prices are $18.23 per person. Groups of 20 or more receive a discount by calling (847) 634-5909. Free parking is available at all shows. To reserve tickets, call the Marriott Theatre Box Office at (847) 634-0200 or visit www.MarriottTheatre.com.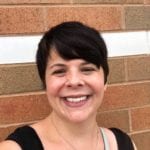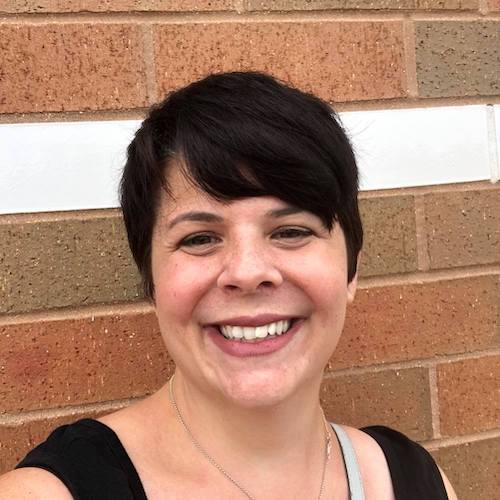 Julie Burt Nichols is mom to twin 6-year-old boys, Desmond & Alec, who were born on Halloween. Julie loves her job as the "Wizard Behind the Curtain" at Twiniversity — the #1 global resource and support network for parents of twins — where she serves as Editor-in-Chief of Twiniversity.com and Instructor for the Chicago Twiniversity expecting twins classes. She loves serving as a resource and support for parents of twins in the Chicago area. Julie is proud to be a certified child passenger safety technician.
Related Articles – Should I Bring My Kids to see Junie B. Jones the Musical?
Should I Bring My Kids to See HELLO DOLLY on Broadway?
The Watsons Go to Birmingham – 1963: Chicago Children's Theatre Review