Meditation 101: Mom Edition with Airwick and Gabby Bernstein
This post is sponsored by Air Wick.
Meditation by definition is to engage in mental exercises, such as concentration on one's breathing, for the purpose of reaching a heightened level of spiritual awareness. Sure, that may sound very complicated, time-consuming, or maybe even impossible considering your current hectic lifestyle.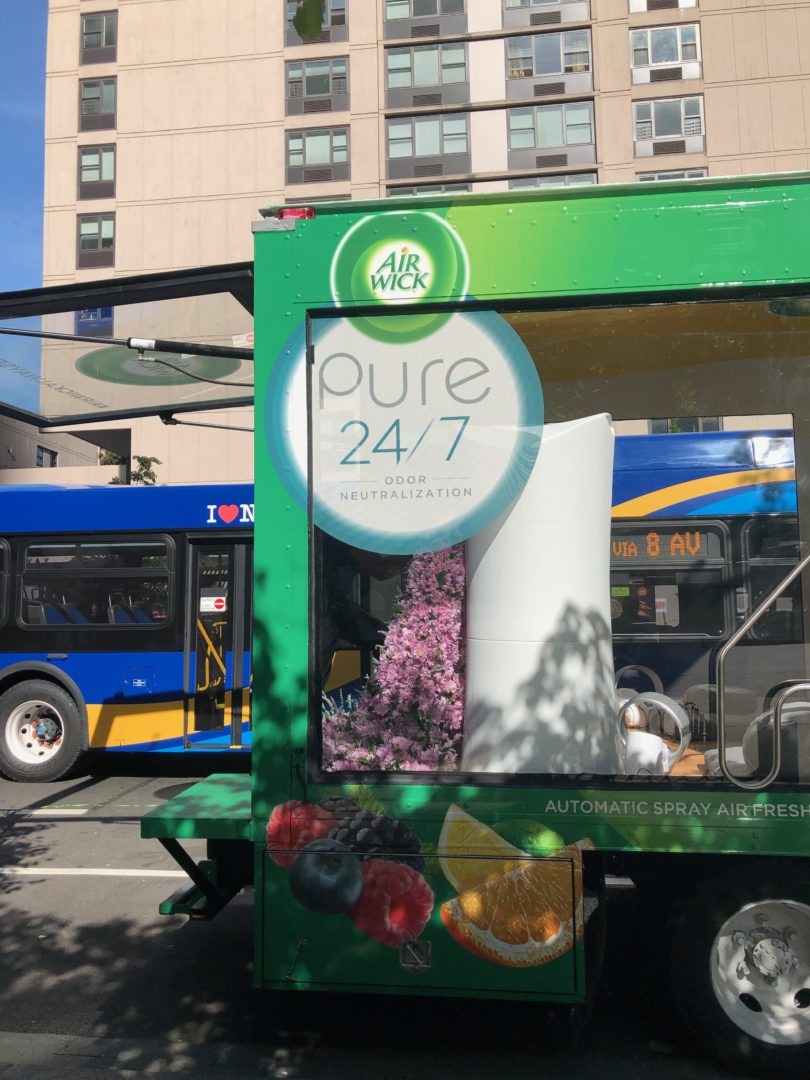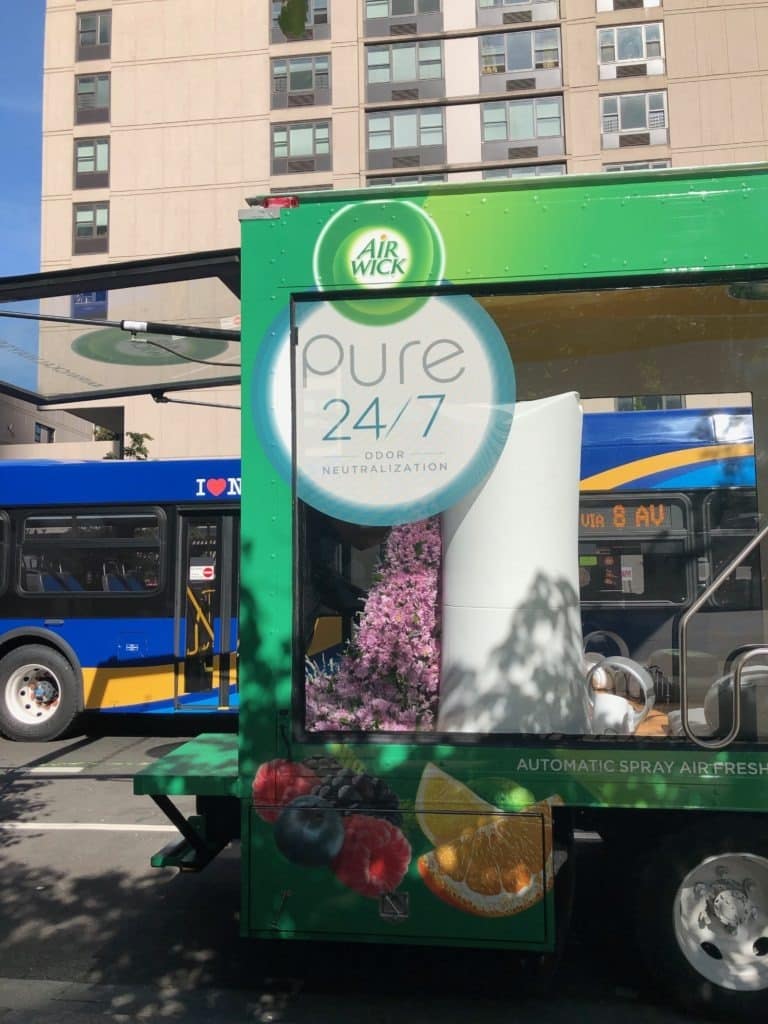 But, I am here to share the happy news that it is more than possible no matter how busy you are – regardless of if you have tiny babies or teenagers.
I was given the opportunity to go check out the Air Wick 24/7 Fresh Truck to learn more about Air Wick's awesome automated air freshener that automatically fills your home with your fragrance of choice while neutralizing undesirable odors. Not having to worry about spraying each room in your home with room sprays and air fresheners gives you more time for yourself – and boy, do these things smell good!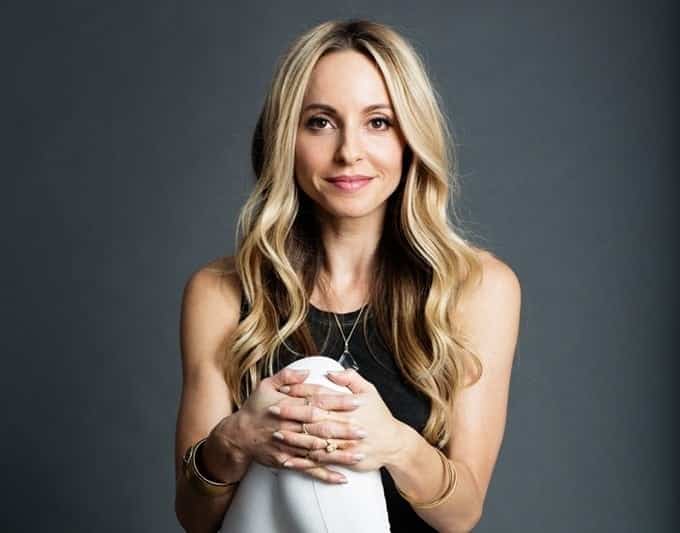 New York Times Bestselling author Gabrielle Bernstein was inside the Air Wick 24/7 Fresh Truck guiding an "express" meditation session.
Before meeting her I firmly believed that meditation was only for those who had hours a day to spare, but that is far from true. If you have even one minute of downtime to yourself, you can close your eyes and meditate. It is truly all about tracking your breathing and controlling your thoughts to reach peak calmness. It is literally like hitting the reset button on your brain.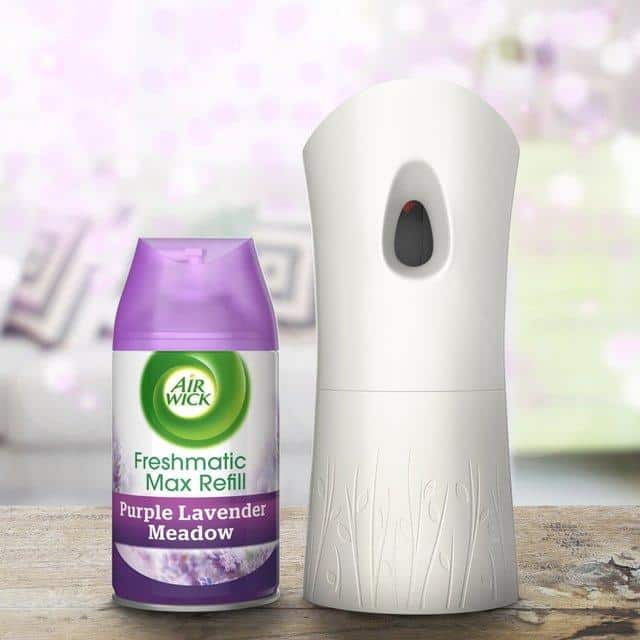 "One minute is better than no minutes. Who doesn't have one minute?" says Gabby Bernstein, the self-proclaimed "spirit junkie". Not only did the truck smell absolutely incredible thanks to Air Wick's automatic spray (even though it was 90 degrees and I'm pretty sure everyone in there was quite sweaty), I was able to feel like I could completely unwind in that one minute where my eyes were closed and I could fully focus on my breathing and heartbeat – not the hustle and bustle of life in New York.
Here is how to do the one-minute meditation sequence I did with Gabby Bernstein.
The One-Minute Breath Meditation
For one minute, follow this breathing technique:
Breathe in for 5 seconds
Hold your breath for 5 seconds
Release for 5 seconds
Hold for 5 seconds
Practice this breath pattern for one minute a day.
I look forward to putting this technique to work at home, and seeing how meditation – in combination with my new Air Wick automatic air freshener constantly working to eliminate smells even I can't tackle – can help me take steps towards bettering myself inside and out.
Enjoy your happy smells!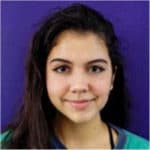 Written by Caroline Marlin
Related Articles – Meditation 101: Mom Edition with Air Wick and Gabby Bernstein
Stressed and no time to relax? Meet the Headspace App
Stressed Out? How to Practice Mindfulness