Hey twin moms and dad! We need your help!
We are trying to find a great quote to put on a t-shirt with our Twiniversity logo. And we'd LOVE to hear your ideas! Read below on how you can enter your quotes in our t-shirt quote contest and maybe even win a prize for it…
Guidelines
This shirt will be worn by adults (not kids).
The quotes can be hilarious, inspiring, etc. It should be something you'd be proud to wear yourself. And the quote should have something to do with parenting twins!
Feel free to submit as many ideas as you'd like.
The winning quote, which will be selected by the Twiniversity Mom Squad, will win a $20 Amazon gift card. The winning quote will be announced on the Twiniversity Facebook page.
By entering this contest you agree to allow Twiniversity to use any quotes that you suggest on Twiniversity merchandise without credit or pay to you.
Contest Rules
Open to residents of all countries! Must be 18 or older to win. Contest ends 7/26/19. This contest is hosted by Twiniversity, the leading resource and support network for parents of twins. Visit us at https://www.Twiniversity.com
TO ENTER: https://tinyurl.com/yxd5yfrs
We can't wait to read your quotes! Thanks for entering!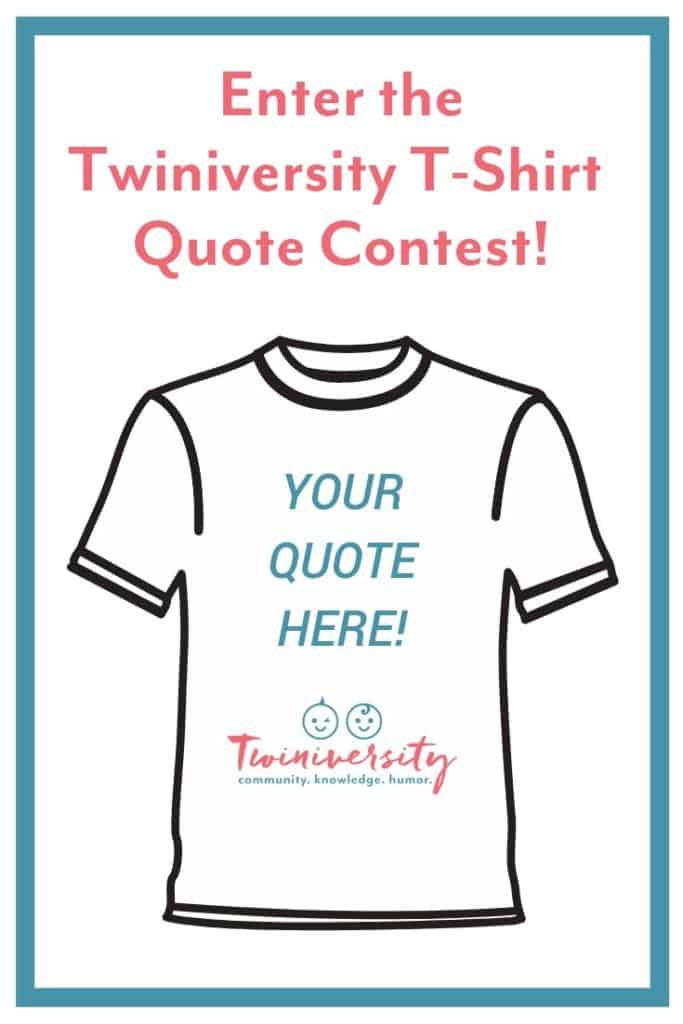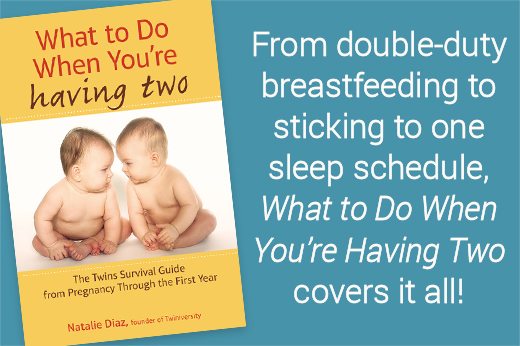 Are you a new twin parent? Check out Natalie Diaz's new book "What To Do When You're Having Two: The Twin Survival Guide From Pregnancy Through the First Year", available in stores now!
The rate of twin births has risen 79 percent over the last three decades, and continues to increase. A mom of fraternal twins and a national guru on having two, Natalie Diaz launched Twiniversity, a supportive website with advice from the twin-trenches.
What to Do When You're Having Two is the definitive how-to guide to parenting twins, covering how to make a Birth Plan checklist, sticking to one sleep schedule, managing double-duty breastfeeding, stocking up on all the necessary gear, building one-on-one relationships with each child, and more.