Dorel Juvenile Group has announced a Dorel recall in July 2019 of their inclined sleeper due to safety concerns. No injuries or deaths have been reported.
The products included in the Dorel recall include Eddie Bauer Slumber and Soothe Rock Bassinet and the Disney Baby Doze and Dream Bassinet. Consumers should immediately stop using the inclined sleepers and contact Dorel for a refund in the form of a $60 voucher.
While no injuries or deaths have been reported from these Dorel inclined sleepers, infant fatalities have been reported while using other inclined sleep products (Fisher-Price Rock N' Play and Kids II inclined sleeper), after the infants rolled from their back to their stomach or side while unrestrained, or under other circumstances.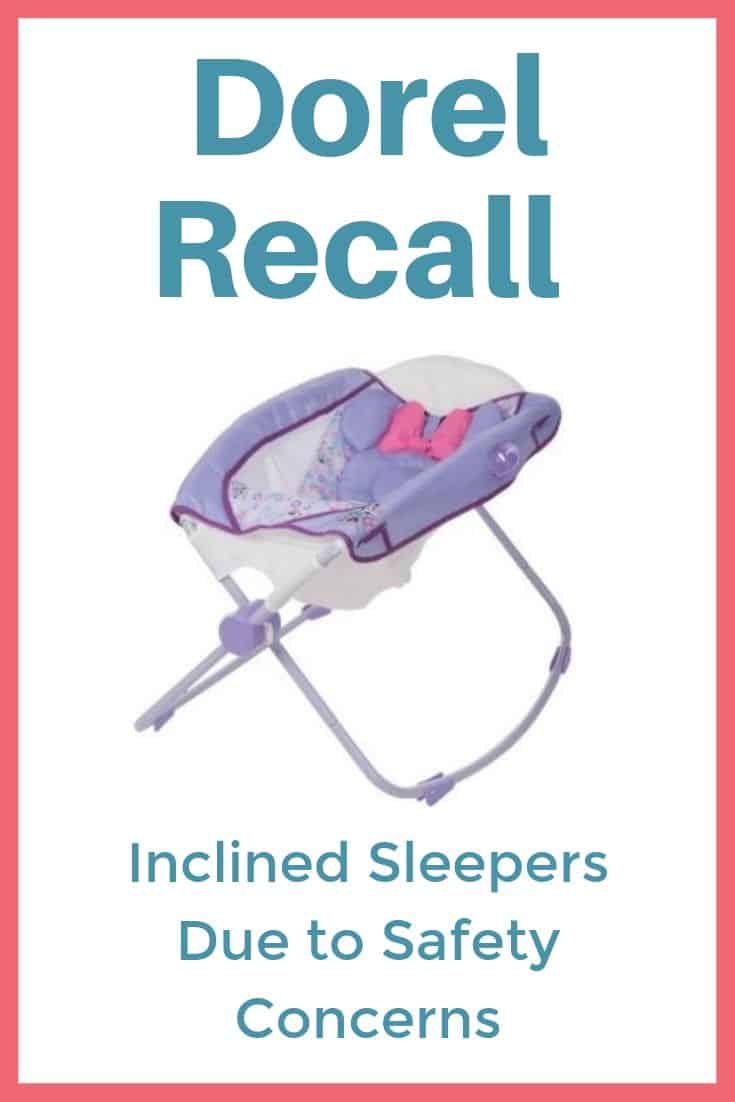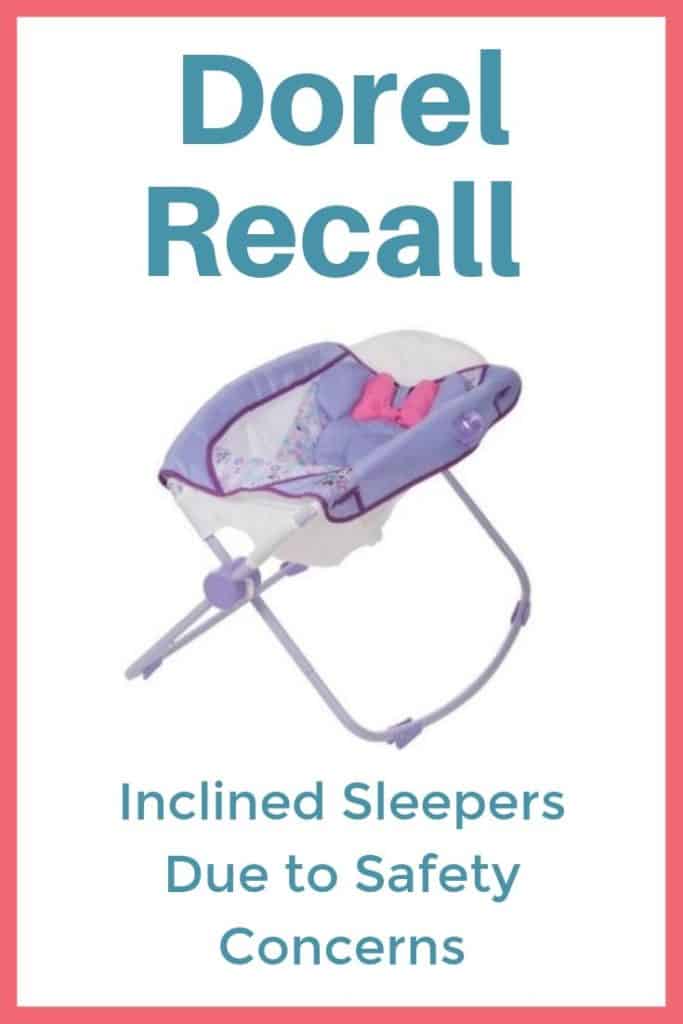 How do I get my refund in the Dorel recall?
Dorel is issuing a refund in this Dorel recall. Call Dorel toll-free at 877-657-9546 or text Dorel at 812-373-6673 from 8 a.m. to 5 p.m. ET Monday through Friday, email at inclinesleeperrecall@djgusa.com, or online www.safety1st.com at and click on "Safety Notices" for more information.
Recall Details
This recall involves the Eddie Bauer Slumber and Soothe Bassinet with model number BT055CSY and the Disney Baby Doze and Dream Bassinet with model number BT071DHS. The model numbers are located on a label on the underneath side of the fabric of the inclined sleeper pad.
The inclined sleepers are rectangular shaped with a soft bottom, cushioned fabric, stand approximately two feet off the floor and are designed for sleeping or napping infants from birth to six months of age. The Eddie Bauer Slumber and Sooth Bassinet is beige. The Disney Baby Doze and Dream Bassinet is purple.
In April 2019 a recall was announced for the Fisher-Price Rock 'N Play after reports of over 10 deaths due to improper usage and positional asphyxiation. Kids II announced a recall soon after for their inclined sleeper after reports of five infant deaths.