Not sure how you will be able to care for two newborns in the first week with twins? Here are some helpful rules for surviving the first week with twins.
First off let's take a moment to congratulate you with a big pat on the back, round of applause, standing ovation! You did it. You have conquered your twin pregnancy and delivery and you are now the mother of twins.
Now stop. Take a nice deep breathe, because admit it, you have not been able to take a full, deep, satisfying breathe in months. But, most importantly DON'T PANIC!
For some parents, the first week with twins is when the full onset of anxiety and panic sets in and comes in tsunami style waves. Oh my goodness I have two — WHOA — TWO babies to take home with me! How am I going to do this? When am I going to sleep? How am I going to keep up on my housework?
The countless fears, questions and doubt can come out of nowhere. Well, fear not. You can, and will, survive your first week with twins! I promise it can be done. I not only survived my first week, but I was a first week rock star. Follow these few simple rules and you will be, too!
Rule #1: Be Prepared. Be Very Prepared.
The last few months of my twin pregnancy I was primarily sedentary. Work, Couch, Bathtub, Couch, Repeat. But, when I did have a little extra energy, or was just tired of sitting, I would prepare meals and freeze them.
I also learned that some stores, including Sam's Club, had awesome, already frozen family-sized meals. Stock up on these. Pack your freezer as full of home cooked, balanced, healthy, tasty meals as you can.
If you have a church or group of moms that want to bring you meals, let them. Get a calendar out, coordinate and have them plan out a menu so you don't get lasagna for seven days straight (Meal Train is great for this.) When people offer say, "Yes! I would love for you to drop off something for our family!" (and stress drop off).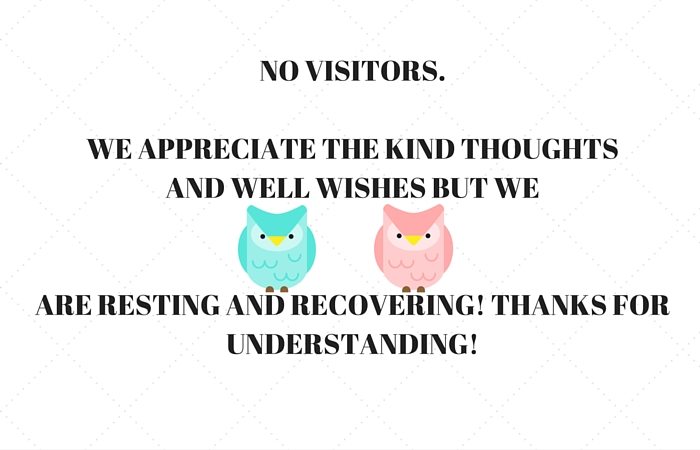 Rule #2: Limit Visitors
Limit visitors in the first week with twins. Yes, I know how excited everyone is. Yes, I know they are TWINS and so cute. But, I also know you are exhausted. Believe it or not, you do not have to make a public broadcast when you deliver. If you don't it's actually quite easy to limit how many people "pop" in to say hello.
If you are like me while pregnant you probably haven't slept in well over four or five months, but now you can finally breathe and your body is relieved to have been freed from the burden of two small beings.
Your body is also in shock because it is no longer carrying two extra babies. Not to mention if you are nursing you are now trying to feed two tiny, floppy creatures and let's face it – there is no being discreet about keeping your top half covered while trying to balance these two new ones.
There will be plenty of time for people to come hold and cuddle babies after the first week with twins – when you are ready (and by ready, I mean ready to take a nap or a shower).
Rule #3: Sleep
Sleep when and where you can. When you are in the hospital, let the nurses take the babies for an hour so you can take a nap. If they are both fed and daddy is snuggling them and you can go lay down in your own bed for 20 minutes, do it. Sleep is so important.
I can't stress enough how important it is to get your rest in the first week with twins! Try to stay rested, when you can, to not lose your mind. Sleep deprivation and exhaustion are bound to happen. It is a given. So get your the rest while you can.
When we first brought our twins home they would sleep for two to three hours at a time for the first two weeks. I slept when they did and I felt fantastic. Follow this rule and you will thank me later, trust me on this one.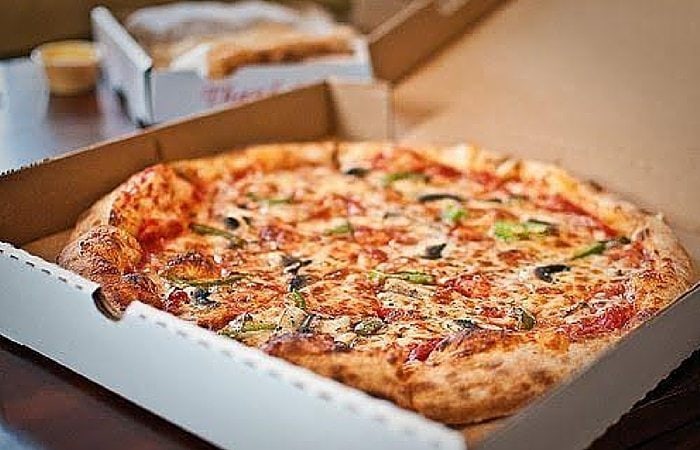 Rule #4: Don't Forget To Eat
Remember all that food I told you to get ready and that calendar I told you to set up? When people bring you food, eat it. You don't have to ask them over for a nice meal! You can politely thank them, tell them you'll return their dishes at a later date and then excuse yourself to go nurse the babies (even if you don't need to feed them as this usually helps you usher out guests more quickly).
If you are a nursing mommy especially make sure you eat to keep up your milk supply. And don't be afraid to eat on paper plates – NO DISHES in the first week with twins!
Rule #5: When In Doubt, Ask For HELP
If you feel like you are overwhelmed, ask for help. If you are absolutely exhausted, ask for help. If your poor postpartum body just hurts, ask for help.
Call your mom. Call your sister. Call your neighbor. Call Ghostbusters. Call someone. It's different to ask for help than it is to ask for visitors. Don't be afraid to call someone and say I. Need. A. Break.
It's not saying you can't do it. It's not admitting defeat. It is taking care of your own needs. I used to hear that all the time and it drove me NUTS. "You have to take care of yourself first before you can take care of anyone else.", but at certain times it is true — especially in the first week with twins.
Don't try to be so independent that you run yourself empty and end up not being able to enjoy your own amazing accomplishments.
My first few weeks at home with our twins were honestly amazing. We followed these "rules" we set for ourselves and we rocked it. It was fun and relaxing. Tiring, yes absolutely. But, that comes with the territory.
I wish I had set some rules for myself and others with my first two children. I would have been able to enjoy the first week much more. My last bit of advice for surviving your first week: When all else fails order a pizza. Pizza fixes everything!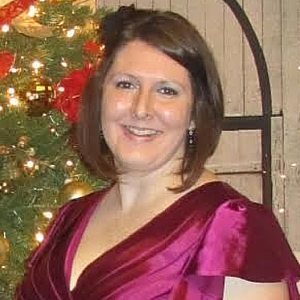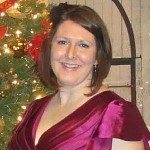 Carrie English is a mother of four who lives North Central Pennsylvania along with her husband, Jason. Her children range from age 12 to her one year old toddler twins. She is a full-time working professional, sleep deprived lover of coffee, hugs, and her family. She credits her strength to her amazing family and her faith.
Related Articles – Rules For Surviving The First Week With Twins
Twin Pregnancy Week By Week Timeline
Help! I'm Afraid To Leave The House With My Newborn Twins
How We Survived The First Crazy Months With Newborn Twins