Read about our top gear finds at the Chicago Baby Show 2019 on Navy Pier that we feel are game changers for parents, babies, and kids.
The Chicago Baby Show 2019 has come to an end and we met so many amazing moms, dads, kids, and parents-to-be! Hundreds of families came out to Navy Pier this weekend to learn all the best parenting advice and find all the top baby gear brands all in one place.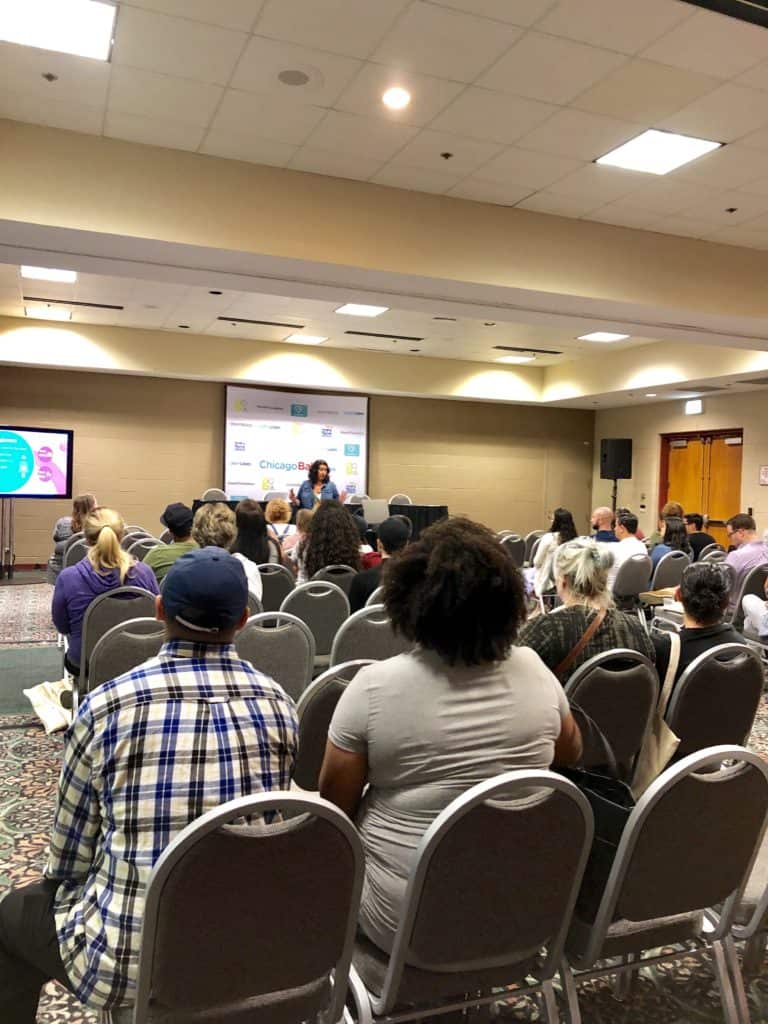 We were thrilled to meet tons of great families at the Twiniversity booth and hand out some free swag! Natalie Diaz, Twiniversity founder, was the Keynote Speaker and she was honored to share her parenting essentials class with so many new and expectant parents to help get them off on the right foot.
Top Picks from the Chicago Baby Show
We took some time to roam the show and find new and exciting products to share with you. Here's the list of our favorite baby gear items from the Chicago Baby Show!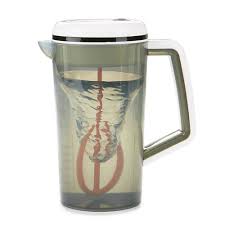 Baby Brezza Baby Formula Mixer
Baby Brezza is known for their Formula Pro Advanced (which our twin parents lovingly refer to as the "Keurig" for baby formula) but did you know that they make an awesome motorized formula mixer too? This is a great option if your budget is tight and you need to make large batches of formula. The spinning motion makes for fewer bubbles than other mixers on the market. This is perfect for travel too!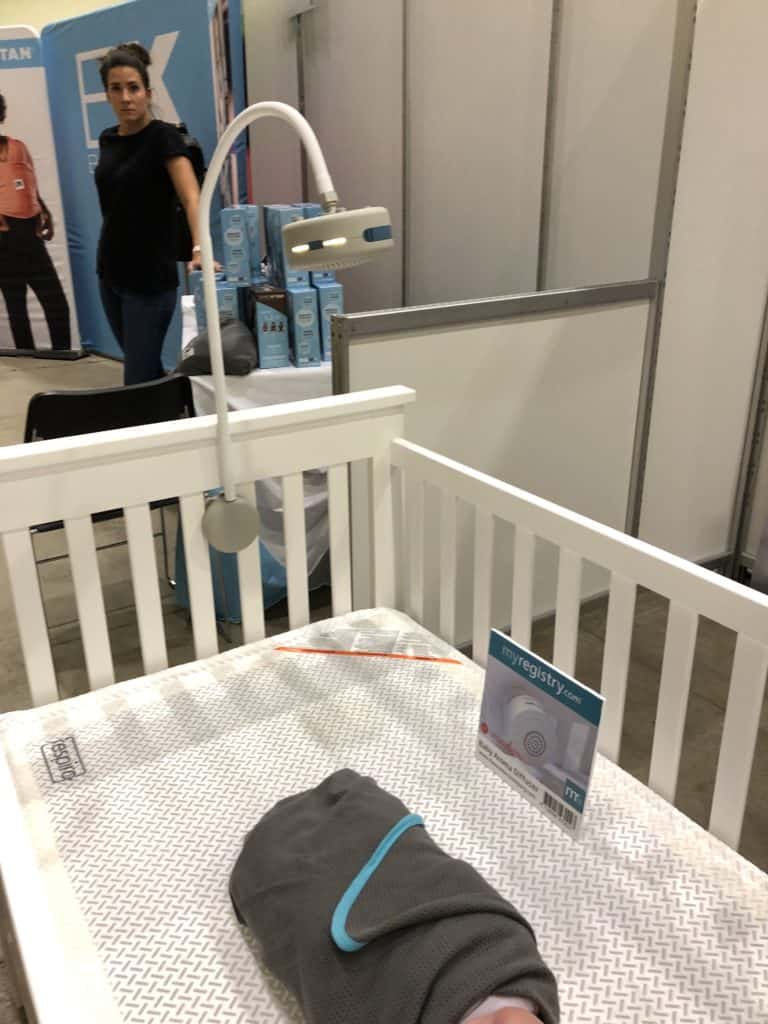 Wunders Baby Aroma Diffuser
If you're a fan of essential oils you'll want to pay attention to this next product. Wunders Baby Aroma Diffuser is still in Kickstarter mode in the US but it's already available in Europe. This diffuser connects to the bars of baby's crib with a clamp or hangs over it on a mobile arm, diffusing essential oils to "naturally soothe and decongest babies". It can also be used on a table top for an extra long period of use.
According to their Kickstarter page, "Our diffuser is waterless, unlike other generally available commercial aromatherapy diffusers, and incorporates a proprietary fan propeller to diffuse the comforting vapors of our oils directly towards your baby."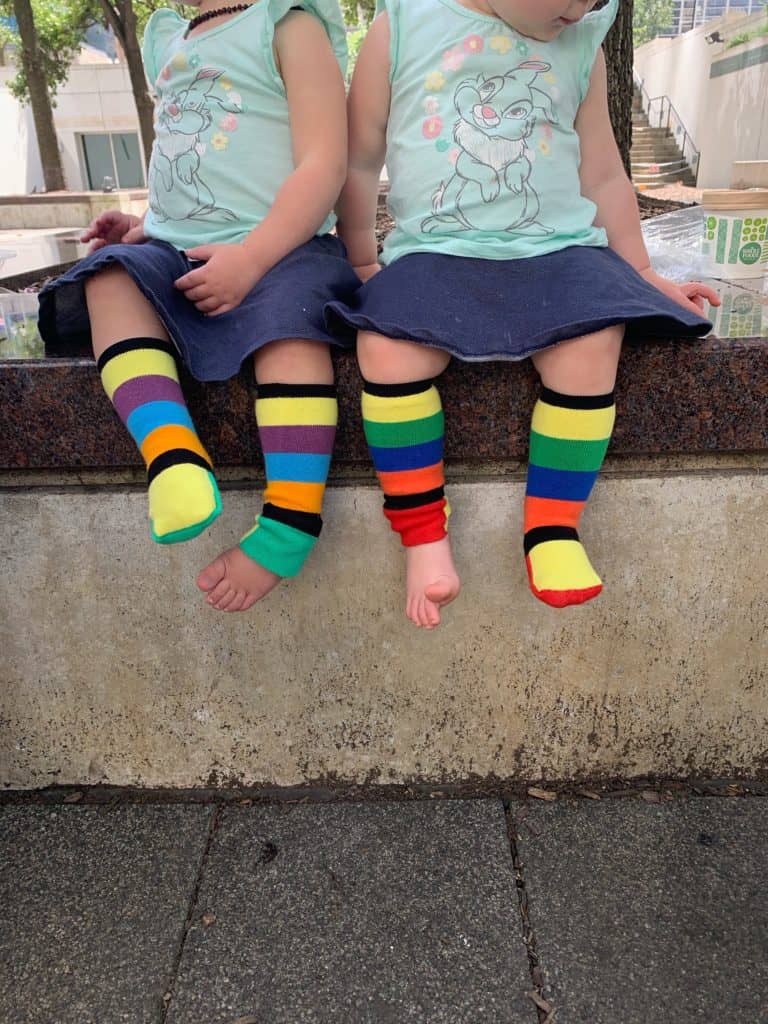 Sockabu Toddler Socks
I don't know about your kids, but mine groan when I make them wear socks — they prefer bare feet. Enter Sockabu! SOCKABU socks are perfect for kids who HATE wearing traditional socks! They can cover their toes for warmth and comfort or uncover them to cool off and for the very best GRIP during playtime.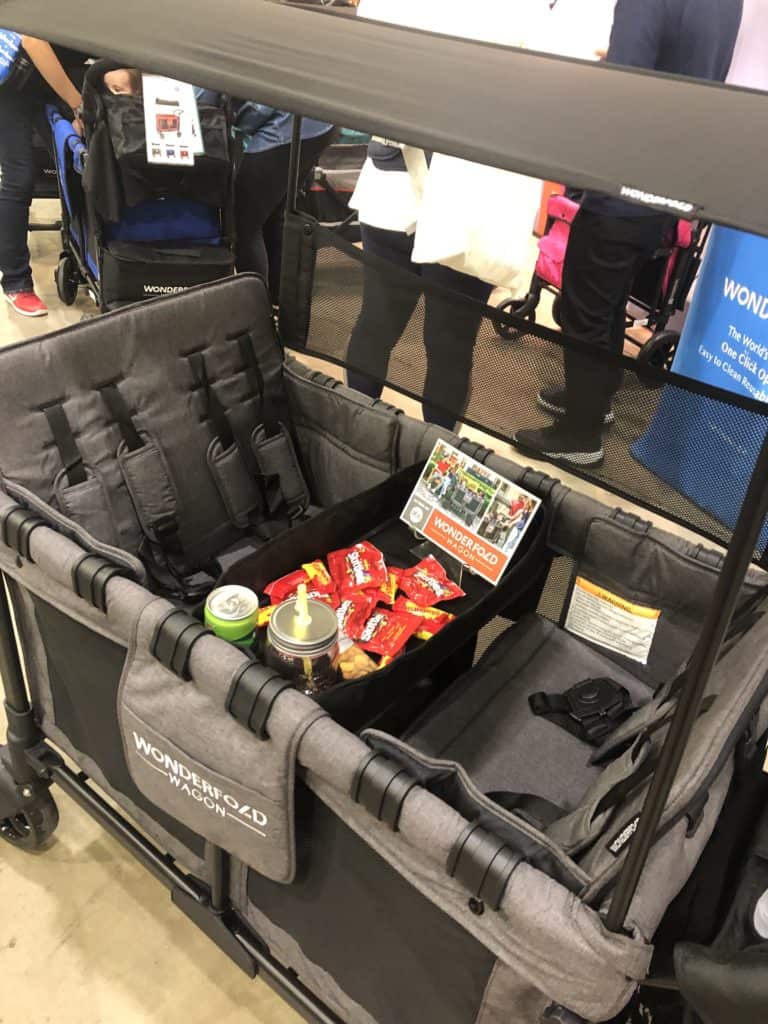 Wonderfold Quad Stroller Wagon
Calling all parents of three or more! This stroller/wagon hybrid is going to be a game-changer. The Wonderfold Quad Stroller offers seating for 4 kiddos in this wagon (starting at 6 mo. old) with four 5-point harnesses, a center snack tray, a full removable canopy, a zipper front door, and you can remove the seats to make it a rolling play yard for hanging out or napping. Fair warning — it weighs 50 lbs… but it can hold up to 300 lbs of kids!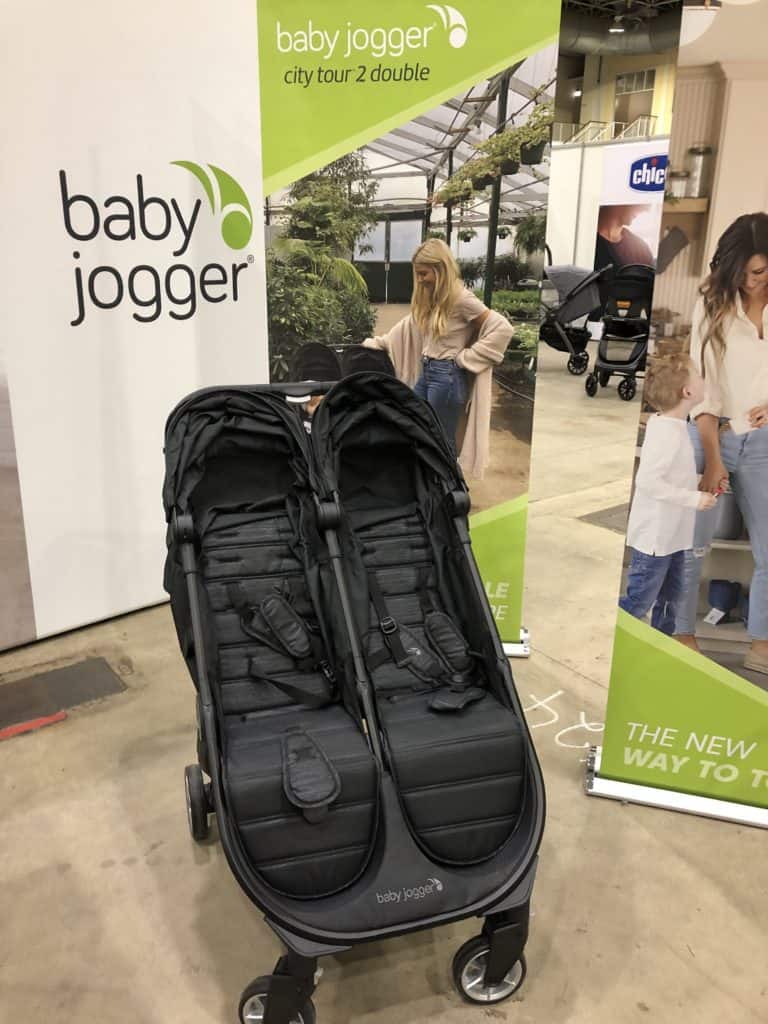 Baby Jogger City Tour 2 Double Stroller
Baby Jogger just released the City Tour 2 Double, a new side-by-side that's super narrow — only 23 inches wide — and it weighs just 23 lbs. At $399 it's also in a more moderate price point but you are missing some features that are included in other Baby Jogger strollers. But it's still got independent recline on both seats, independent full canopies, peekaboo windows, 5-point harnesses, and a quick and easy fold.
Some features we weren't thrilled about were the EVA tires, small basket, and squared handle, but for $399 it's a great option for those who are looking for a lighter-weight and narrow side-by-side for twins.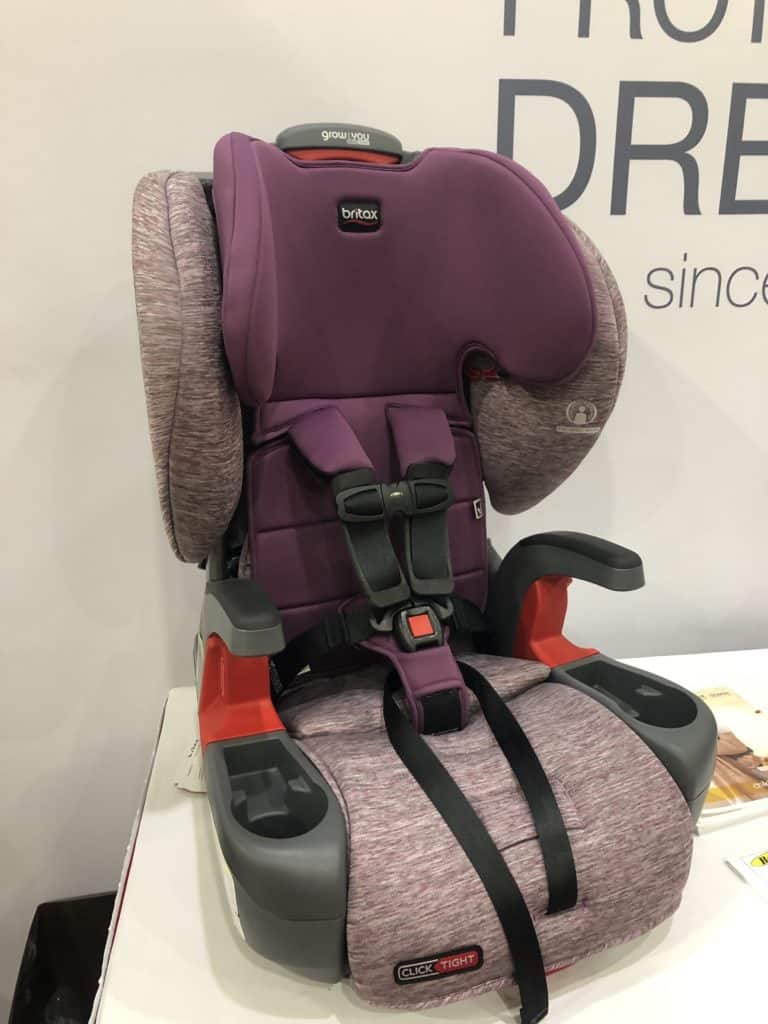 Britax Grow With You ClickTight Harness-to-Booster
The new Grow With You ClickTight Harness-to-Booster seat from Britax is not only chock full of fantastic safety features for your older kiddos, it also comes in purple and blue! This seat grows with your child from toddler to big kid. It's a forward-facing only seat that allows you to use a harness until your child outgrows the height or weight max, and then it converts to a highback booster to use with your car's seatbelt for an extra-long period of use.
I love the easy ClickTight installation on my current Britax seats and I know this one is going to be a hot sell. They are already selling out of the purple fashion so buy now before they're gone!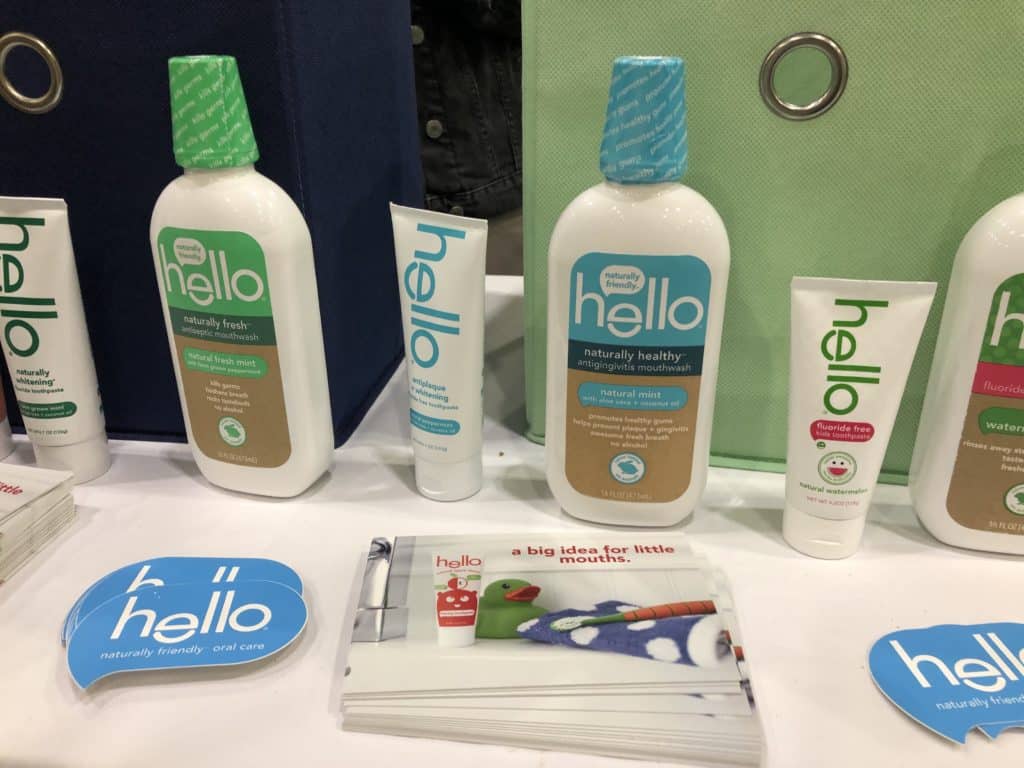 Hello Healthy Toothpaste
Hello has been around for 6 years but I just learned about it at the show. Hello prides itself in offering "naturally friendly oral care" for adults and kids. Hello offers charcoal toothpaste to get your grown-up teeth pearly white, as well as fun fruity toothpastes for kids in such flavors as blue raspberry and watermelon (with or without fluoride) to please the most finicky of brushers.
That's our wrap up of the Chicago Baby Show 2019! Join us next year in late August for Chicago Baby Show 2020 on Navy Pier — it's sure to be another great show, and we LOVE to meet our Twiniversity peeps to make sure to find us if you're there!
Related Articles – Top Gear Finds at Chicago Baby Show 2019
The Best of Twiniversity Awards 2019
New York Baby Show 2018 Highlights