Learn why Bosch is one of the top Best Buy dishwashers and how it will turn your daily chores into a much more pleasant experience.
Full disclosure: This is a sponsored post, but — as always — all opinions are my own.
Did you know that one of my titles, besides CEO of Twiniversity, is Dishwasher Slayer! Not kidding. I go through dishwashers more than anyone I know. I make BAD purchasing decisions and never seem to get the right one.
That's why when Best Buy contacted us to ask for help about getting the word about their new Bosch 800 Series Dishwasher, I was like, "Ummmm, yes!" So don't be the "me" of dishwashers and find out why Bosch has the right one for your kitchen right now!
If this Bosch 800 Series dishwasher were in the NFL we would start with the stats, so here they are!
24 inches wide
Room for 16 (YES!) place settings
6 wash cycles (including options like Extra Dry!)
Flexible 3rd rack (this is a big deal gang if you don't know it!)
EasyGlide RackLoad which makes the racks slide like a dream
RackMatic Fit (that sounds like a song from the '80s) so you have 9 possible rack positions for those odd-shaped items.
24/7 Aquastop which PROTECTS your floors if there is a leak! YES!
42-decibel noise level rating. To put it in perspective, your computer makes noise at about 40-decibels. IN FACT! The Bosch dishwashers, in general, are so quiet (how quiet are they?) They are so quiet that there is an Infolight on the exterior so you know they are on!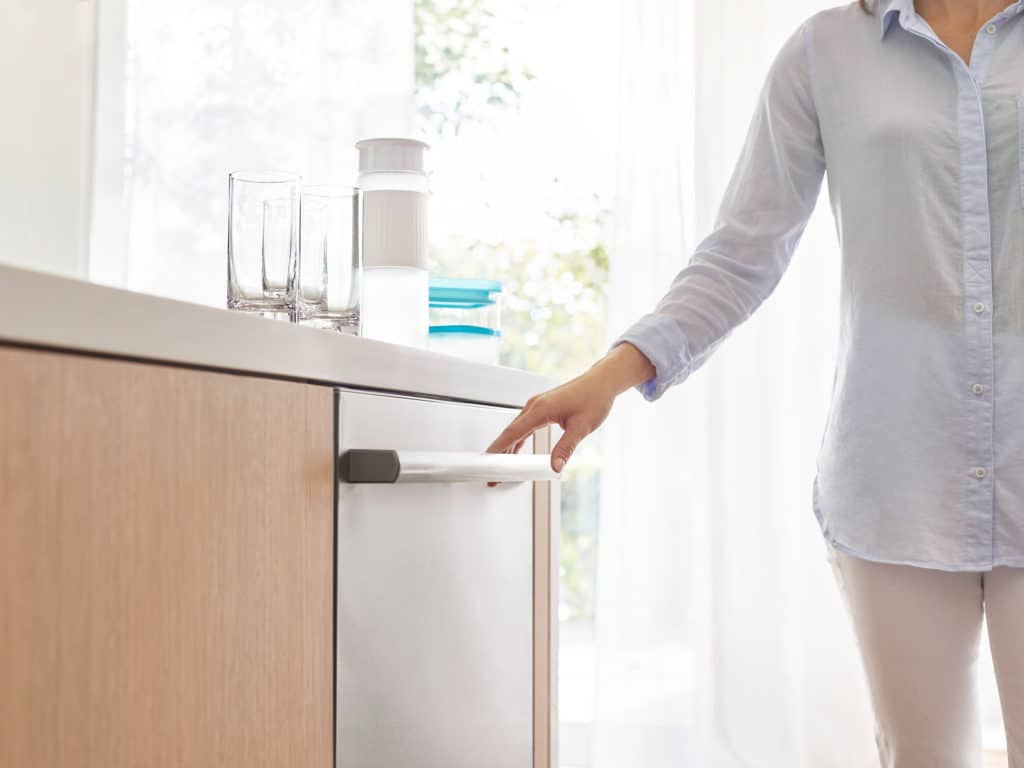 The new Bosch 800 Series dishwasher delivers a sparkling clean and dries with advanced PrecisionWash technology and patented CrystalDry technology. Not to be confused with our Twiniversity Instructor Crystal, LOL!
Ever put your dishes in and the wash ends and you are like "YUCK!"? Yeah, that's not happening here. There is a sensor that continually scans and checks the progress of dishes throughout the cycle, and powerful spray arms target every item of every load, for the ultimate clean.
Now, where this dishwasher wins in my book is the patented CrystalDry technology! (once again, no relation to our own Twiniversity Crystal) It transforms moisture into heat up to 176F for the ultimate dry, even for plastics.
You had me at quiet, but this is beyond that! The Bosch 800 series is extremely quiet! With an operational volume of 42 dBA, it incorporates 18 unique sound-reducing technologies such as multiple insulation layers, grindless food filtration, and a sound-absorbing base!
Got twins plus a few extra rug rats? The large interior provides the loading flexibility to easily accommodate 16 place settings, and Bosch's largest 3rd rack – the MyWay rack – provides additional loading space for cereal bowls and large utensils!
Washing bottles or breast pump parts? GREAT NEWS!!!! If those items you bought are dishwasher safe, this washer has a sanitizing option and reduces 99.9% of bacteria** and the Patented CrystalDry™ technology delivers 60% better drying results.
**Based on aggregate average drying performance of Bosch Dishwashers with CrystalDry on combined household load including plastics, glass, steel, and porcelain as compared to Bosch Dishwashers with PureDry.  Drying performance may vary by dish type.
Of all the Best Buy dishwashers, the Bosch 800 series one is the best dishwasher, in my opinion — hands down! Now if I could just get that curse lifted so I'm no longer the Dishwasher Slayer, I'd be popping over to Best Buy in a heartbeat to buy this Bosch!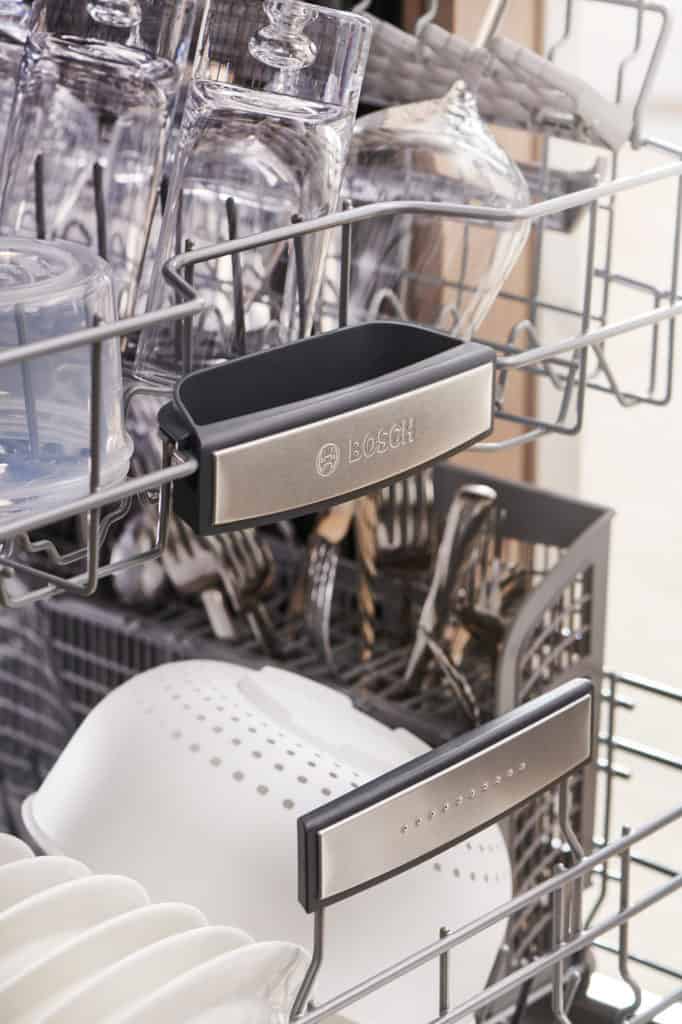 For more information on the full line of Best Buy dishwashers, visit BestBuy.com.