Read about five features your baby carrier should have to make sure you're ready for babywearing at home and around your neighborhood.
The ComfyFit® Baby Carrier's intuitive, supportive design enables confidence in babywearing – simply click, strap, tie and go. Inspired by yoga apparel, the stretchy, soft fabric moves with parent and baby, supporting an active lifestyle, and makes babywearing comfortable. At $69.99, this carrier is the perfect baby shower gift and is available at Target, buybuyBABY, Amazon and at boppy.com.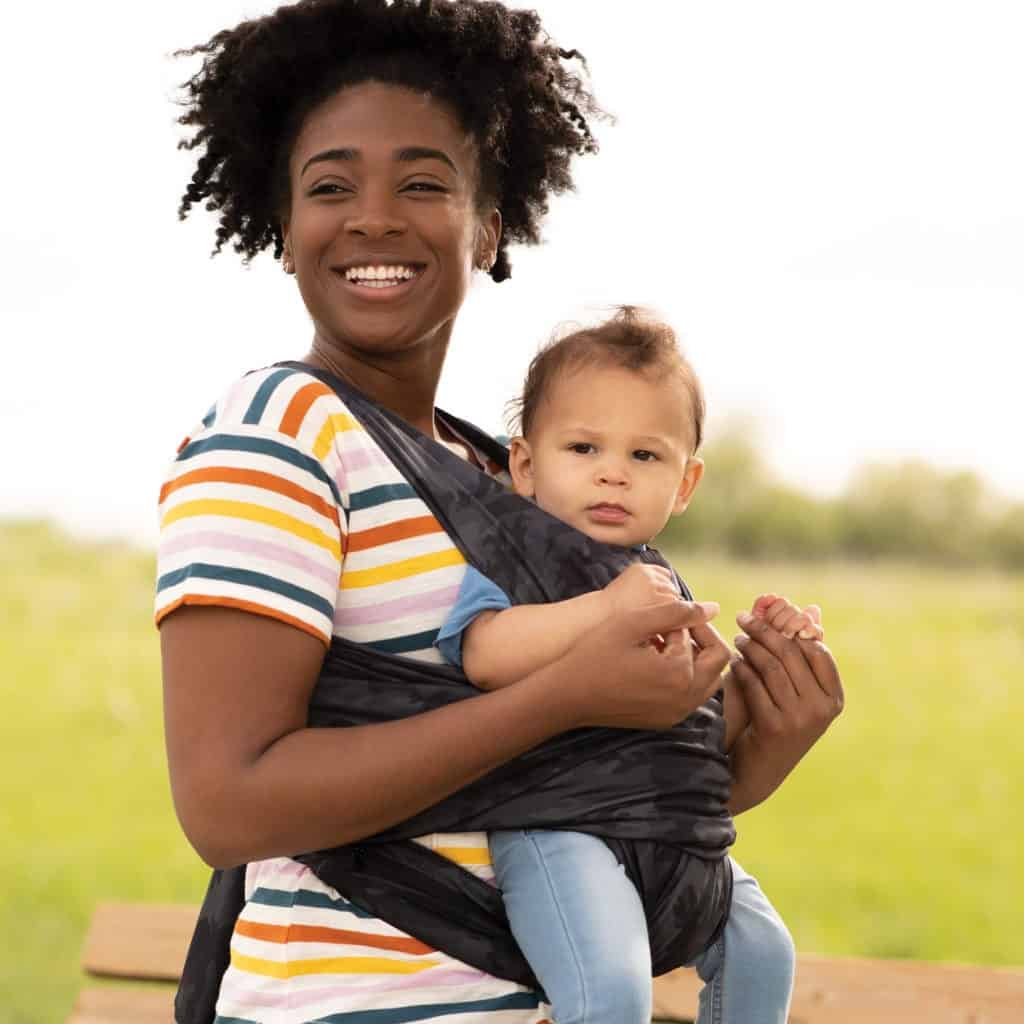 Boppy® ComfyFit® Baby Carrier Highlights:
Fashionable – The carrier is made with yoga-inspired fabric in gray, black, navy blue, and now camo
Functional – Hybrid carrier with one-click fastening system – simply click, strap, tie and go
Versatile – Easily transitions between parents and caregivers.
Perfect Fit – No infant insert required! Recommended baby weight: 8-35 lbs
2 Carrying Positions – Front face-in and front face-out. Baby should be in the front facing-in position until 6 months of age.
Travel-Friendly – Stash-and-Go pouch makes your carrier small and portable
Machine Washable – low maintenance and easy-care fabric
Zippered Pocket in Waist Belt – to keep small items conveniently in reach
Adjustable Waist Belt – 56 inches maximum length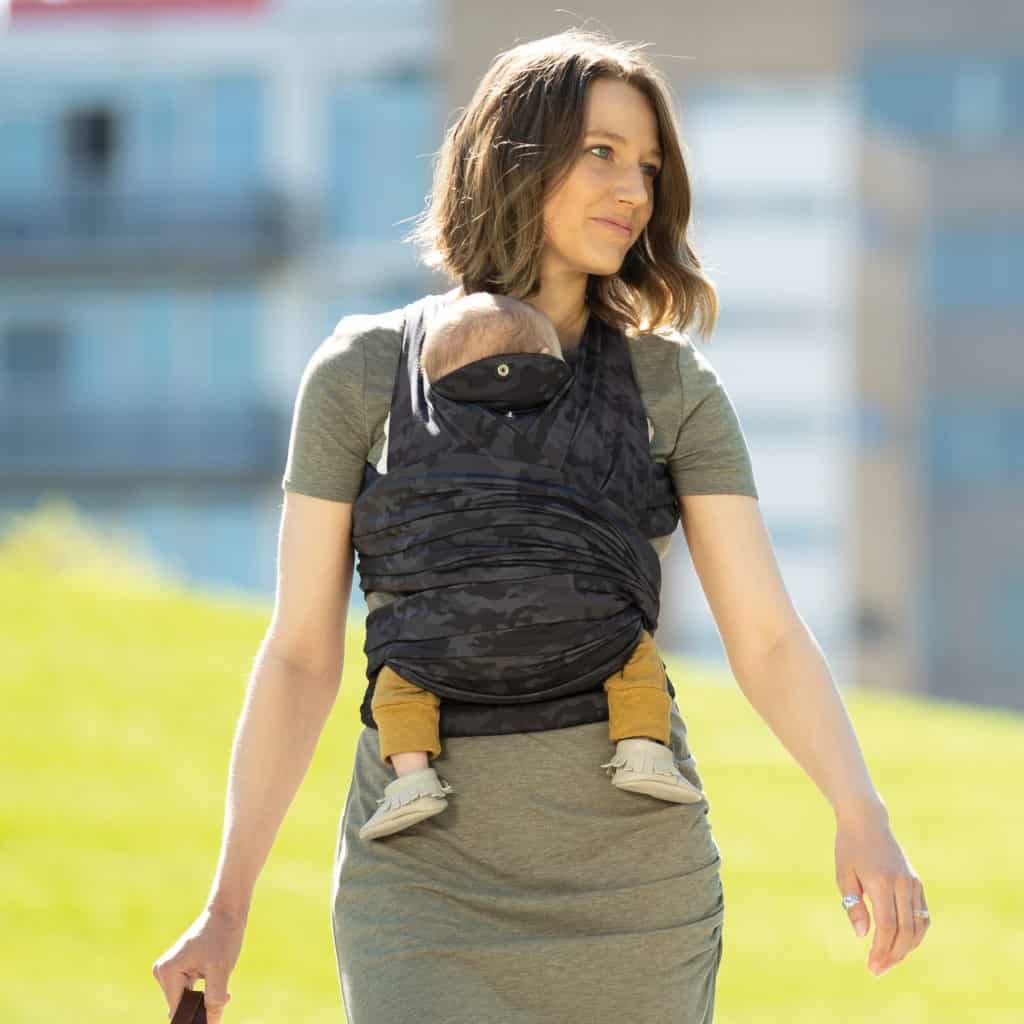 5 Features Your Baby Carrier Should Have
If you're new to the baby carrier game and you're trying to figure out which one is best for your baby (or babies), you may be wondering where to start. There are so many baby carriers on the market today that it can be confusing to tell which baby carrier will be best for your family. We are here to break it down for you to make things simpler!
Here are the top 5 features that we think your baby carrier should have.
It should be easy and quick to put on and take off
If you're a new parent, you may be picturing yourself traipsing around town with your baby in a carrier, shopping and lunching, and having a lovely carefree day! While this may become your reality someday (eventually… hopefully…) chances are you'll be using your baby carrier much sooner for a totally different purpose — soothing your baby!
What a lot of new parents don't realize is that newborns just want to be back inside that womb. It's warm in there, and bouncy! Newborns are calmed by that warm and bouncy feeling, which makes baby carriers your FRIEND when trying to soothe a fussy, upset, freaking out, screaming, wailing newborn! Do you get my drift? When your baby is just totally inconsolable, get that baby in a baby carrier ASAP!
Choose a carrier that will go on quickly and easily — trust me, I've been there! I remember very clearly attempting to put on a wrap carrier using a YouTube video tutorial, while my poor infant son laid on my bed wailing and turning beet red. This carrier was the most basic wrap you can buy — it was literally a giant swath of fabric and that's it. I was in way over my head. I had no idea what I was doing, even though I watched that video and practiced putting that wrap on numerous times. Once that crying baby was there, all bets were off!
I quickly bought another carrier that was much easier to put on. My life was instantly 100% better! A key element of babywearing infants is in the timing: You want to get them in the carrier to soothe them before they have a total meltdown beyond the point of no return. Using a good carrier that you feel confident you KNOW how to put on correctly and quickly each time is a MUST!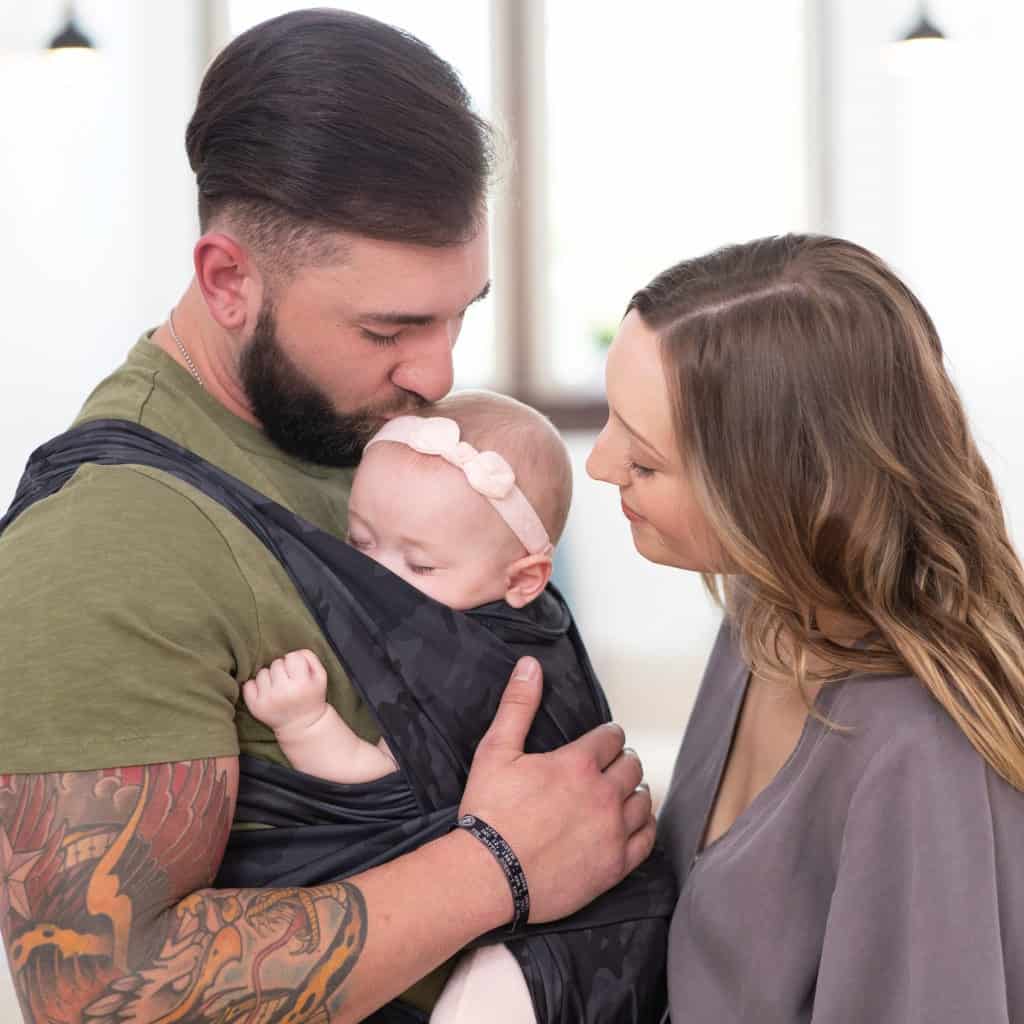 It should offer good back support
We're not getting any younger, friends. You've got to make back health a priority. Being a parent is going to wreck your back in ways you never imagined — don't let an unsupportive baby carrier do your back in even further.
If you feel like your back is in pain after wearing your baby carrier for even 20-30 minute periods, this is not the carrier for you. There are others out there! Do your research and find one that works for you.
It should be comfortable for you and baby
Are the straps falling in the proper place on your shoulders? Is the waist belt large enough for your size? Or too large? For our parents who are on the smaller or larger end of standard sizing, finding a carrier that fits well can be a challenge but don't give up! These products are out there.
And what about baby? Does your child seem uncomfortable or have difficulty settling in the carrier? It's possible you may not be wearing the carrier correctly. Always follow the manual's instructions on the proper way to wear your baby, based on their weight and height. Use the acronym TICKS to check if your baby is positioned correctly in the baby carrier:
Tight carrier with no loose fabric
In view at all times
Close enough to kiss
Keep baby's chin off their chest
Supported back
I encourage you to hang on to your receipt and the packaging for your carrier for a few weeks until you're completely sure that your new carrier is the one for you and your babies.
It should come with an infant insert
If you're planning to use your baby carrier as soon as possible after birth (most parents do!) you'll need a baby carrier that will support a newborn. Make sure your carrier either comes with an infant insert or no infant insert is required because of the structure of the carrier. Having to purchase an infant insert is an extra step and expense that you shouldn't have to deal with.
It should be hip-healthy
Did you know the risk of hip dysplasia or hip dislocation is greatest in the first few months of life? According to the International Hip Dysplasia Institute (IHDI), "The healthiest position for the hips is for the hips to fall or spread (naturally) apart to the side, with the thighs supported and the hips and knees bent… Any device that restrains a baby's legs in an unhealthy position should be considered a potential risk for abnormal hip development."
The IHDI assesses baby carriers on the market and determines if each product is a "hip-healthy" product when used as directed. Before buying your carrier, check the box to make sure it's been given the seal of approval by IHDI. And, of course, always read your manual to make sure you're following the manufacturer's guidelines to properly use your carrier. If you have any concerns, talk to your pediatrician for further guidance on hip-healthy carrying.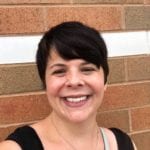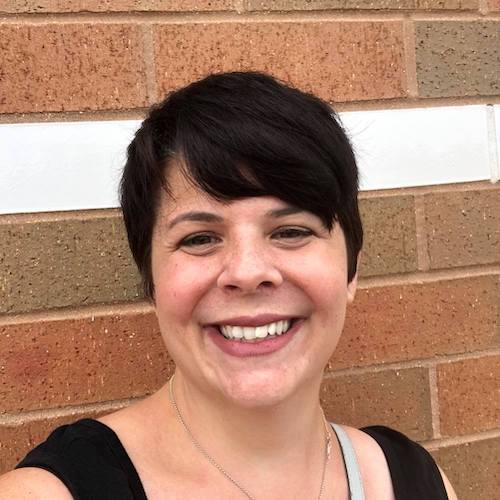 Julie Burt Nichols is mom to twin 6-year-old boys, Desmond & Alec, who were born on Halloween. Julie loves her job as the "Wizard Behind the Curtain" at Twiniversity — the #1 global resource and support network for parents of twins — where she serves as Editor-in-Chief of Twiniversity.com and Instructor for the Chicago Twiniversity expecting twins classes. She loves serving as a resource and support for parents of twins in the Chicago area. Julie is proud to be a certified child passenger safety technician.
Related Articles – 5 Features Your Baby Carrier Should Have
The Inside Scoop from a Babywearing Expert
Babywearing Twins – Yes You Can!