U.S. Customs and Border Protection customs agents in Philadelphia seized over $162,000 worth of mislabeled baby formula. The discovery took place over the course of a few months, according to the CBP.
In July 2019, CBP officers discovered a shipment from Germany that consisted of 52 separate orders of 1,560 individual packages of HiPP baby formula. The officers also found that the U.S. Food and Drug Administration issued alerts for this formula due to misbranded and mislabeled nutrients, causing them to confiscate the formula.
Between July and August, three other shipments were found that had the same shipping address. These four shipments consisted of 4,356 packages of HiPP baby formula which has been valued at $162,239.
CBP is warning people about making purchases online from overseas vendors. CBP suggests consumers make sure that the products comply with both state and federal laws.
"Consumers should be very careful when contemplating the purchase of items such as these over the internet from an international source, as they may not get what they expect, which is a product that complies with existing U.S. health and safety laws and regulations," said Casey Durst, director of field operations for CBP's Baltimore Field Office.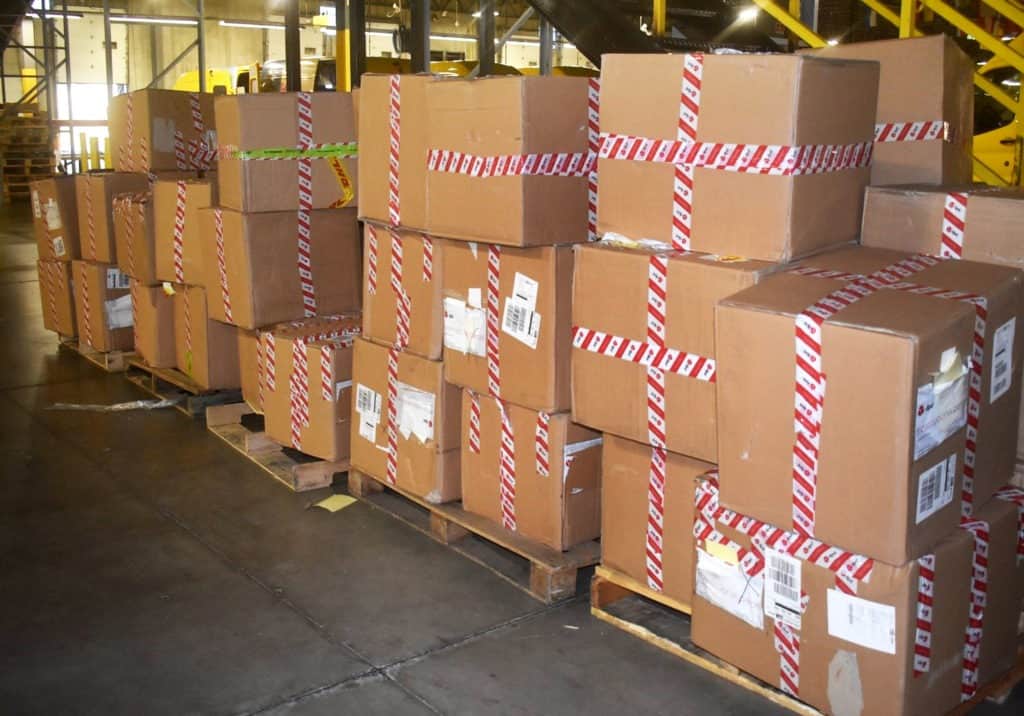 In searching for the best alternative to breastfeeding, some parents are turning to formulas made by European brands like HiPP and Holle, which are assumed to be superior to those made by American companies. But according to representatives from HiPP, Holle and Töpfer, these products are not registered with the U.S. Food and Drug Administration and do not have official distribution channels in the United States. Any of these formulas found on U.S. Amazon and eBay sites are included.
The potential dangers are numerous:
Children can become sick or malnourished if parents accidentally use the wrong formula-to-water ratio, which is entirely possible considering the directions are in German and measurements are in grams.
American vendors may not store the powdered formula properly, raising the possibility of bacterial contamination, product deterioration or loss in nutrient density
There is no system in place to notify consumers in the United States if any of these formulas are recalled
Many European formulas contain the nutrients required in the United States, however, some do not and parents may not realize that European formulas labeled as hypoallergenic aren't meant for children with cow's milk allergies. This could be a fatal mistake.
Dr. Steven Abrams, chair of the committee on nutrition at the American Academy of Pediatrics and director of the Dell Pediatric Research Institute in Austin, Tex., said he would "strongly discourage" parents from using formulas that aren't regulated by the F.D.A. In many respects, food safety standards for products sold in the European Union are stricter than those imposed by the F.D.A. But there's no scientific evidence that imported European formulas are better for babies, according to many pediatricians.
Related Articles
Parents Are Going To Extremes To Import European Formula. Here's Why.
3 Ways to Get Free Formula for Your Twins