Twiniversity is creating a First Year with Twins timeline and we need your help! If you're a parent of twins aged 0-52 weeks, take our survey!
Do you have twins aged 0-52 weeks? If so, take our survey!
(You might win a $50 Amazon gift card!)
We are in the process of creating a week-by-week "First Year with Twins" timeline for the Twiniversity website for future new parents of twins to use as a reference. We are looking ONLY FOR PARENTS WHOSE TWINS ARE AGED 0-52 WEEKS OLD to share specific details about what's going on with your twins THIS WEEK.
This survey will take about 10 minutes to complete.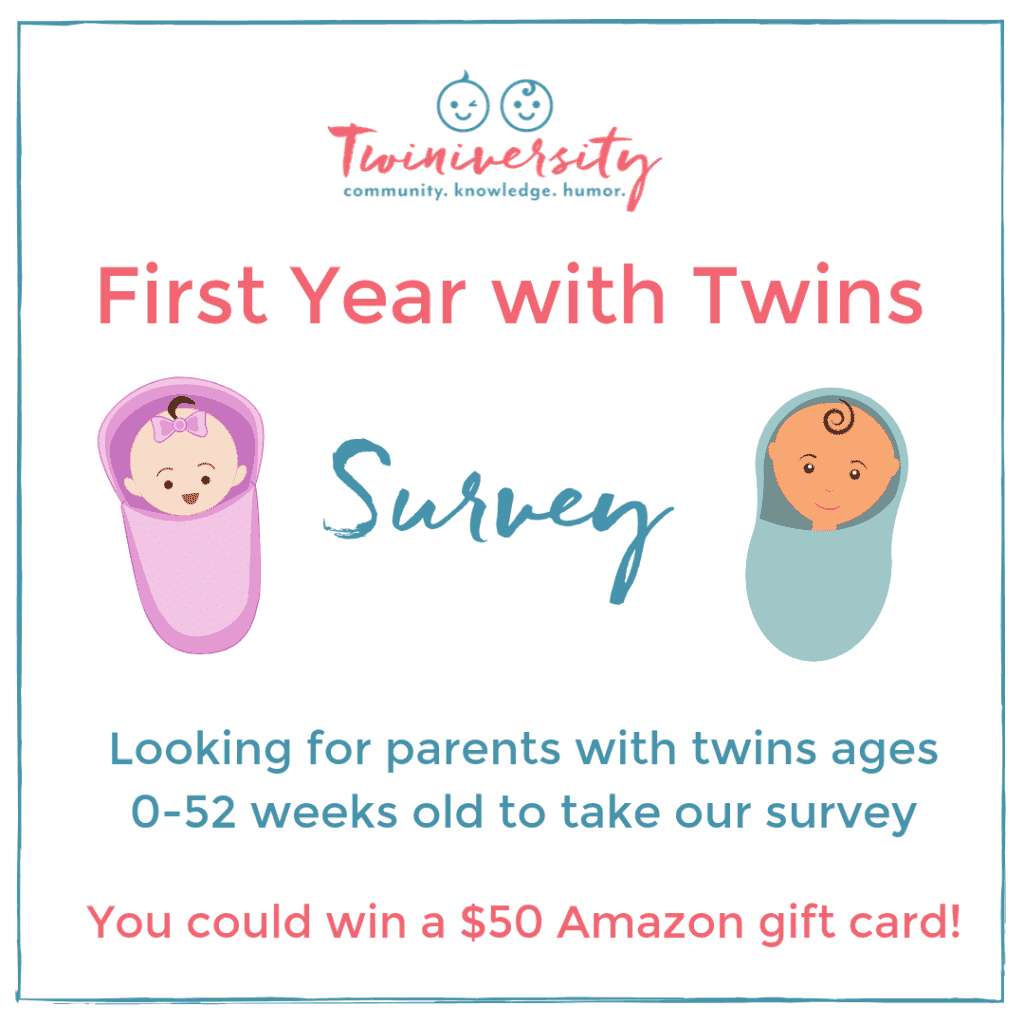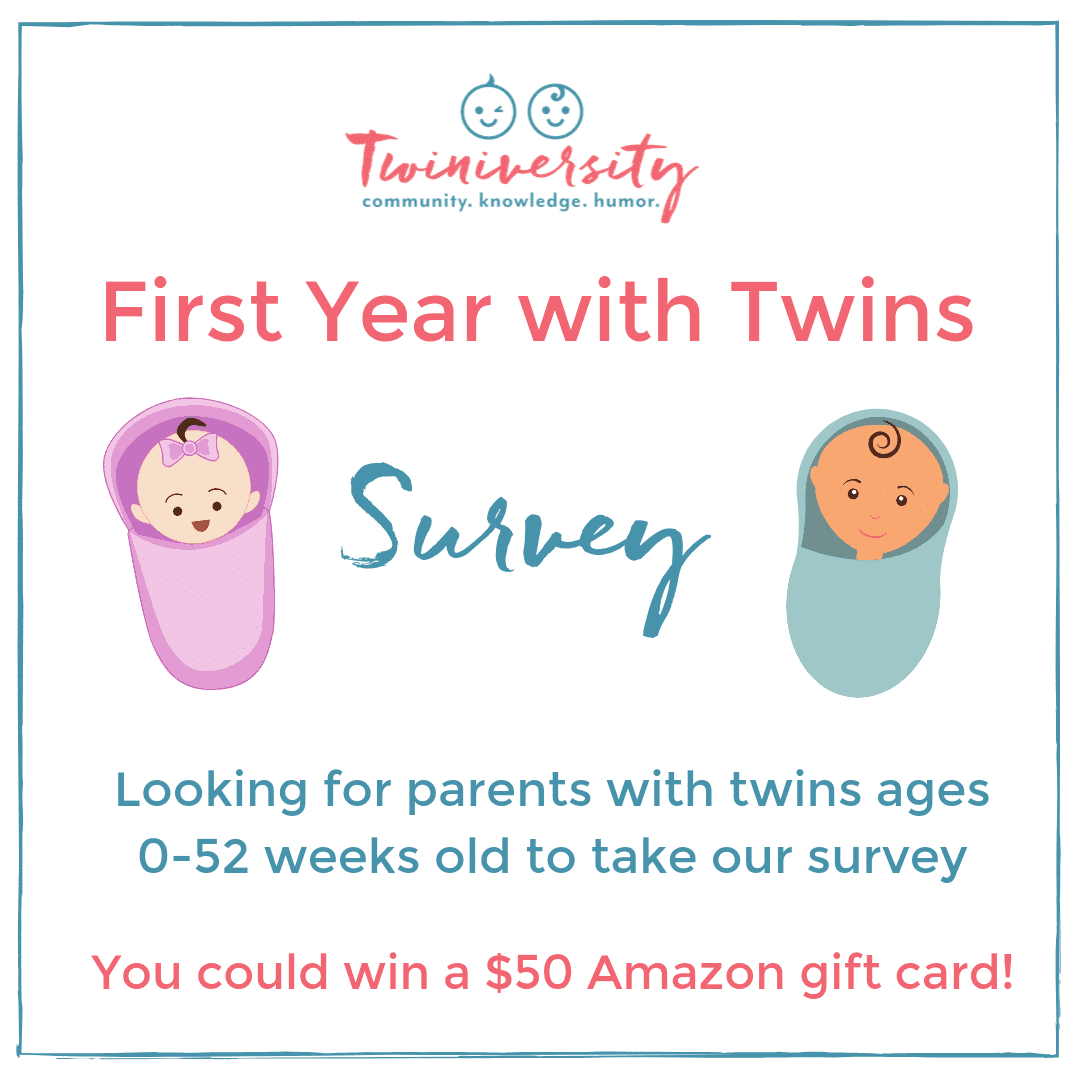 If your twins already passed 52 weeks old, please resist from taking this survey, as we are trying to make the results as accurate as possible.
As a thank you, we'll be picking one winner at random to win a $50 Amazon gift card. We'll be choosing a winner in a few weeks after the survey closes and contacting the winner by email.
FYI — You will be seeing this survey pop up again in the coming weeks. We encourage you to take it again the next time we release it! Our plan is to re-release it every few weeks to continue gathering data on your growing twinnies. So keep an eye out!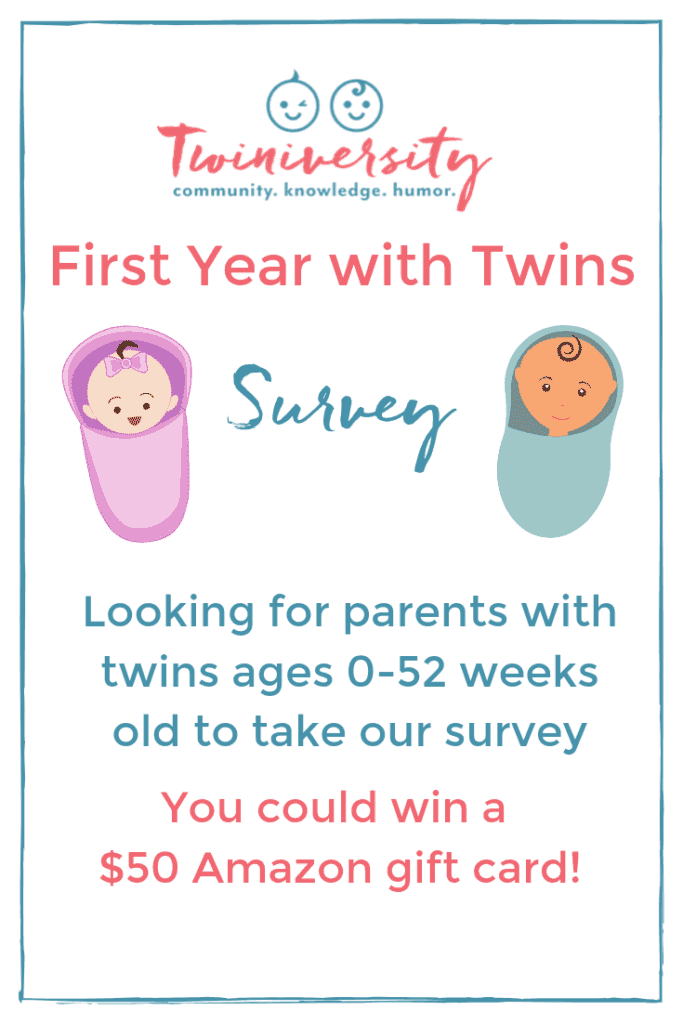 Now reaching 2 million families a year in over 150 countries, Twiniversity.com is the largest global resource for all things "twinnie". With worldwide recognition in her field, Natalie Diaz, Twiniversity CEO and Founder, brings her twin parenting expertise to our online resource, our parent to parent forums, our live and online expecting twins classes, our social media channels, and her bestselling book "What To Do When You're Having Two", a bestseller on Amazon for Twins & Multiples Parenting. Nat hasn't done it alone; with her Mom Squad at her side, Twiniversity is supporting our families 24/7.
Related Articles – First Year with Twins Survey