Learn about Jurassic World – The Ride at Universal Studios Hollywood, the newest thrill ride for dino lovers at one of our favorite theme parks.
Disclaimer: I received complimentary passes to Universal Studios Hollywood in exchange for this post. As always, all opinions are my own.
I've loved Jurassic Park since the first movie premiered in 1993. (Yes, it was that long ago.) I remember going with my friends and being so scared that I hugged my legs and wouldn't let them touch the floor. Ahh, to be young again.
So, you can't be surprised when Julie and I decided to do what we call "Speed Universal Studios Hollywood" where you drop by for a butterbeer and to check out their latest edition to the park: Jurassic World – The Ride.
Jurassic World – The Ride opened in the summer of 2019 and features an entirely new themed environment and brings new "life" (get it?) into their animatronic dinosaurs including new dino breeds from the Jurassic World film and groundbreaking technology that has YET to be experienced within a theme park.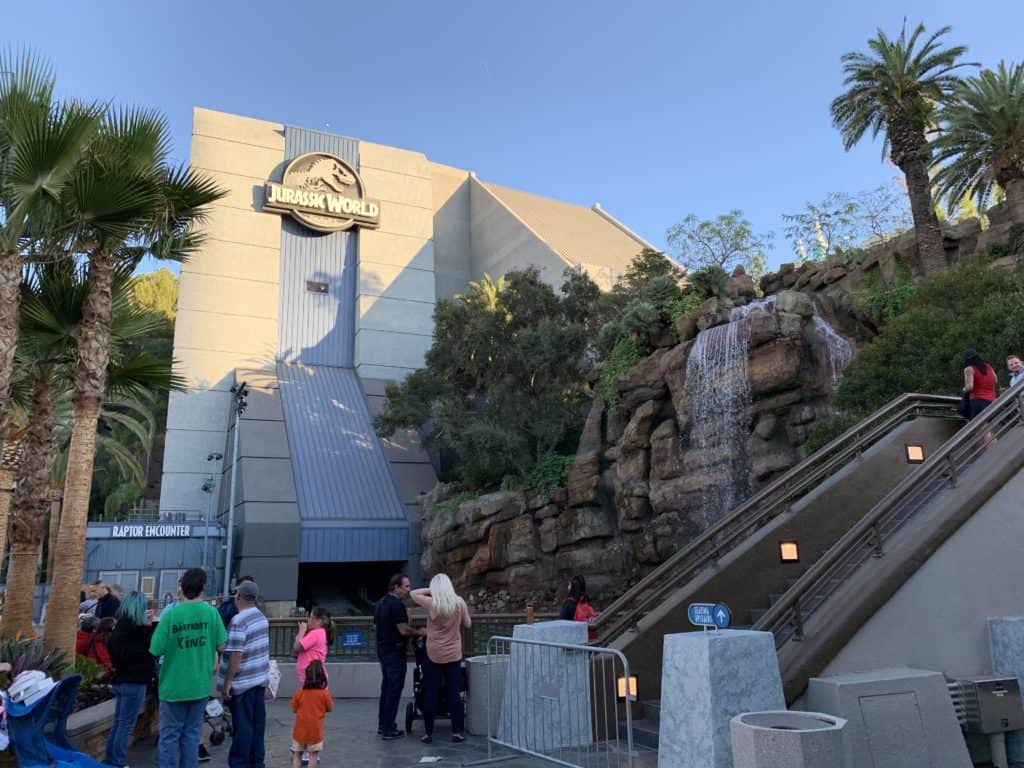 Heads up: The lines are LONG! The Universal Studios Hollywood Express pass is WELL worth the money if you are short on time like we were. The line was around 40 minutes wait, but our wait, with the Express Pass, was less than 8. I literally timed it.
The Jurassic World area of the park really brings the movie to life. From the lush greenery to the large stonework buildings where the dinosaurs are contained made me giddy!
Even if you don't opt to get the Express Pass, fear not, there is a ton of videos to watch while you wait and tons of fun dino facts.
CONFESSION: I knew ahead of time that I might get wet, so I switched places with Julie and had her sit at the end and take one for the team. I'm pleased to tell you that I was right and Julie's sacrifice wasn't made in vain.
(Editor's Note: I was NOT told I would be getting wet! I was tricked!)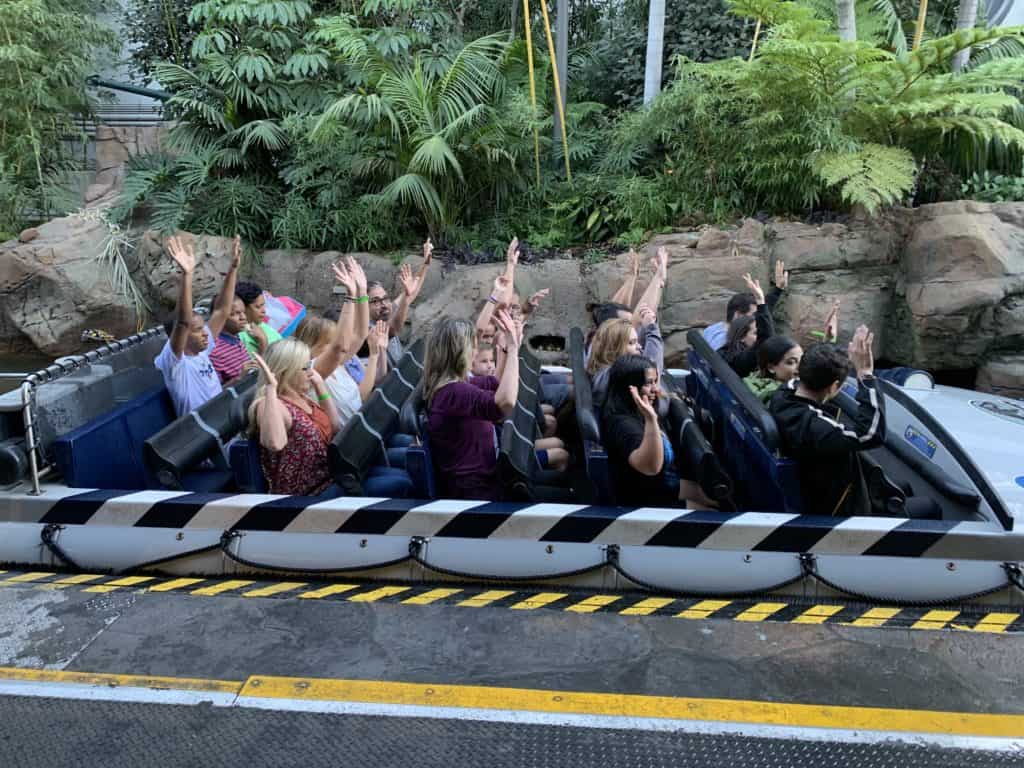 The Jurassic World – The Ride rafts are created for every single shape and size. If you are someone that is a little more on the "fluffy" side of the world, you have a generous amount of space to make the ride as comfortable as possible.
The ride begins and navigates you through a tropical dino oasis with plenty for you to lay your eyes on. From Parasaurolophus to Stegosaurus, the sweet dinos greet you while munching on their dinner.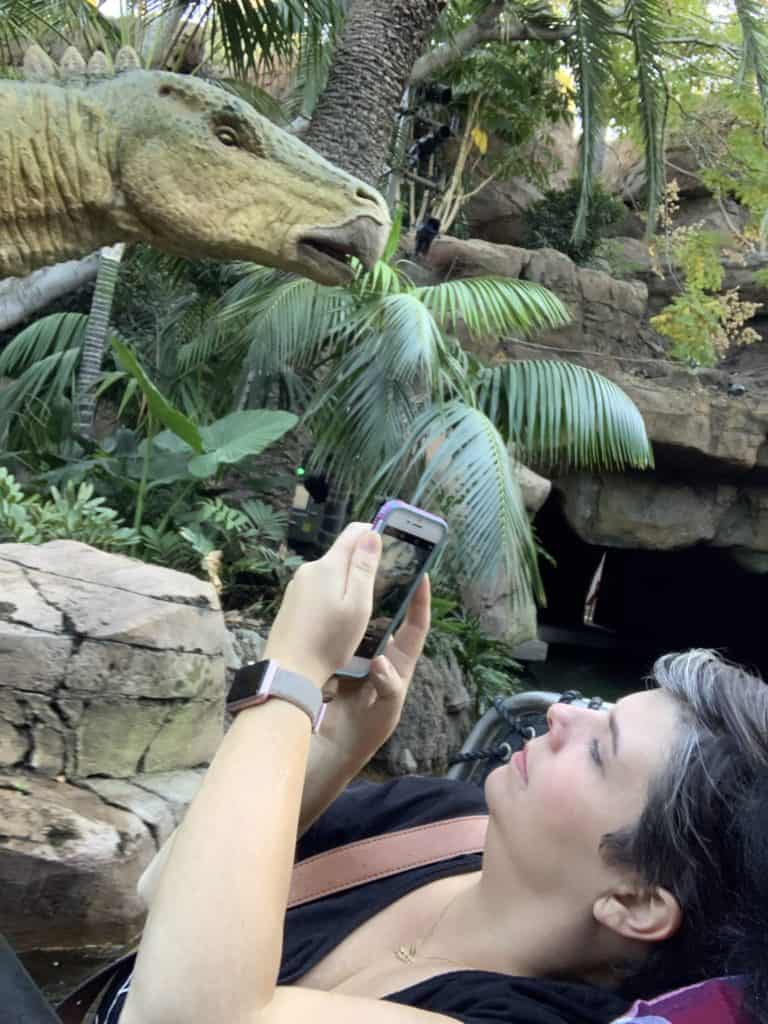 BUT…
THERE IS ALWAYS A BUT….
The ride takes a LITERAL turn once you make it to Predator Cove!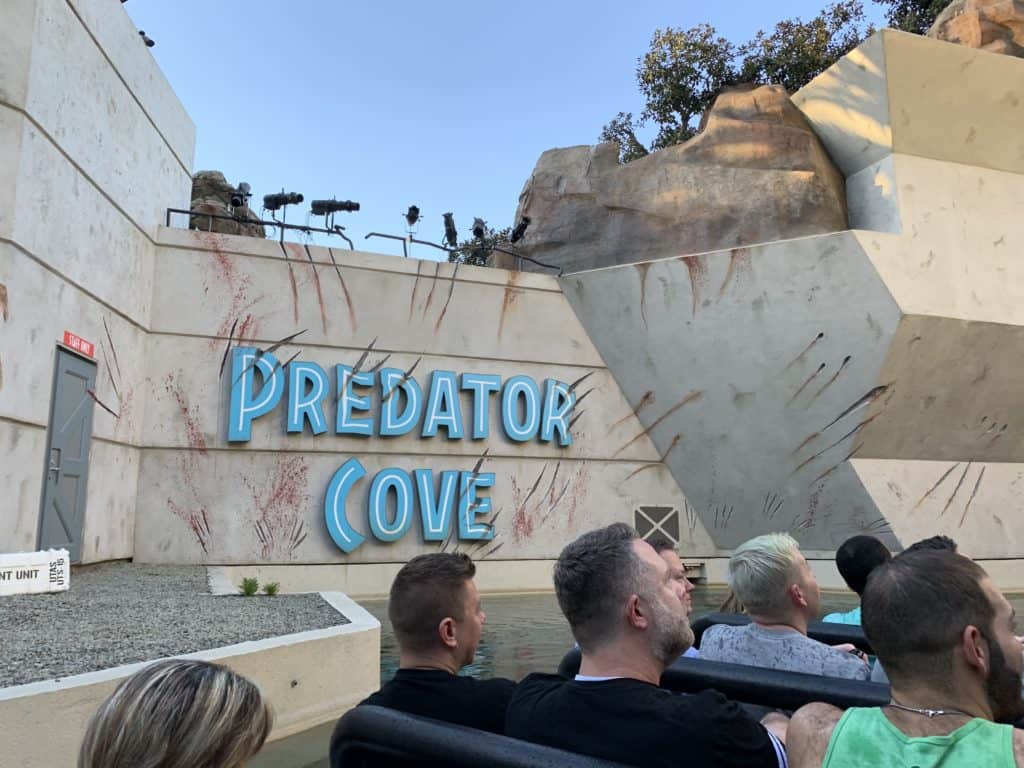 In true Jurassic World – The Ride form, all heck breaks loose and when our rafts passengers and I turned from tourists into DINNER! YIKES!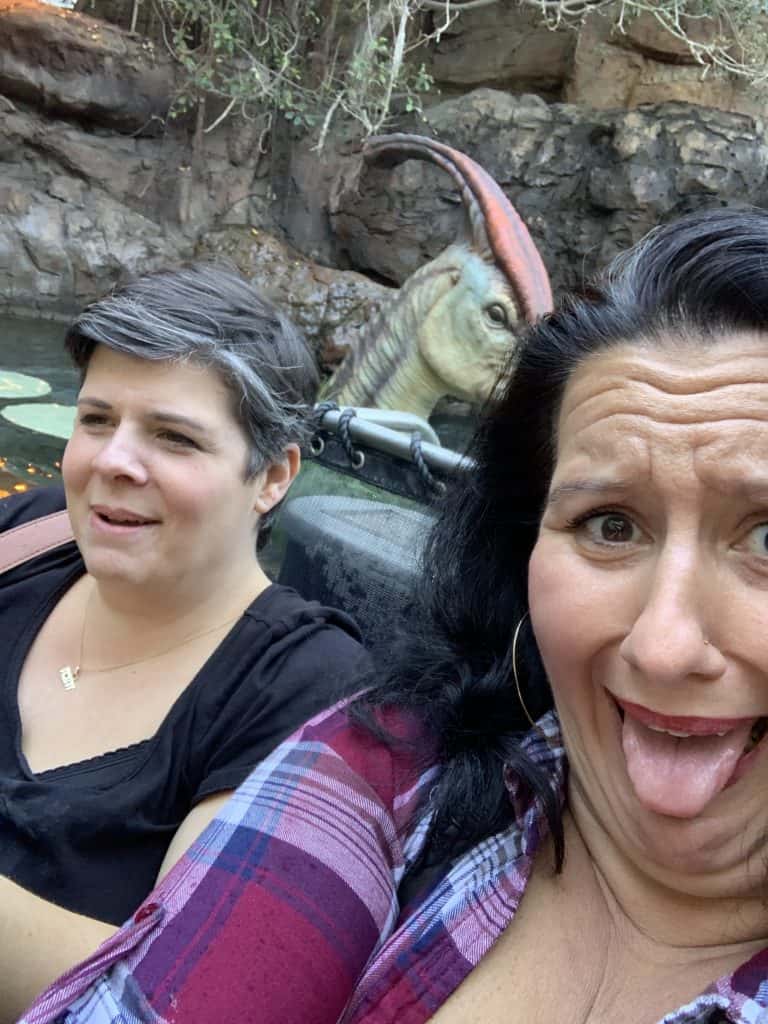 Without any spoilers, let's just say, that I held on tight! TIGHT! Julie really held her phone, but I was praying that I wouldn't become T-Rex Chow. After all, look how delicious I looked even after a whole day of flying from NYC to LAX and going RIGHT to the park. I have priorities people! #nojudgementplease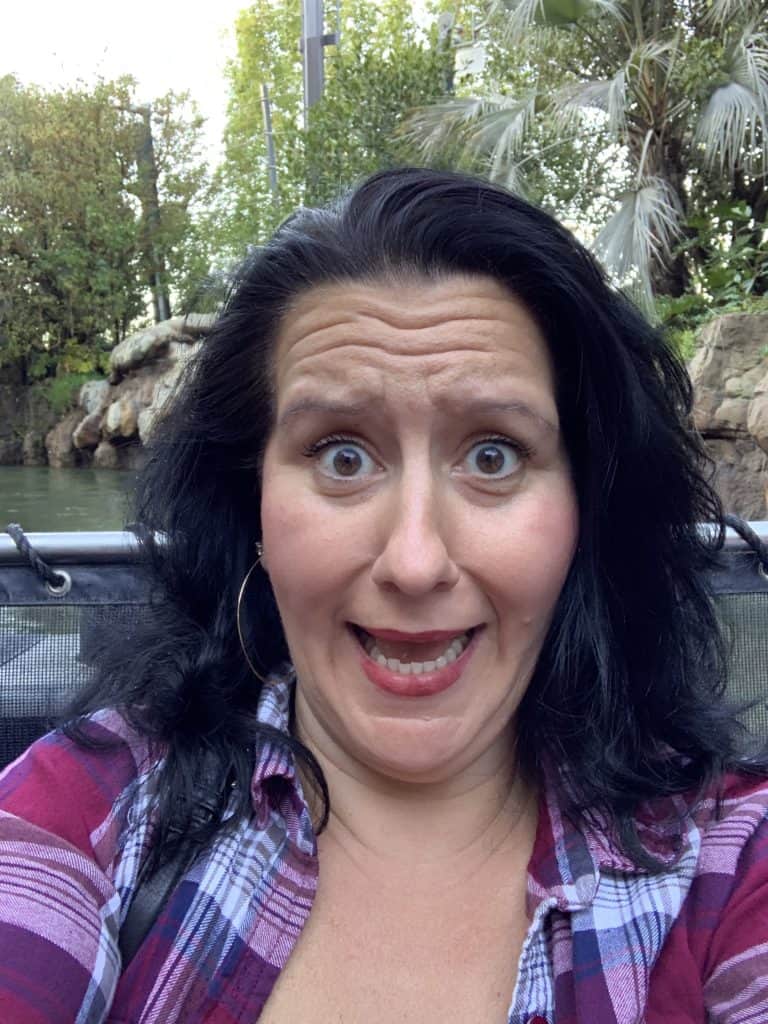 In addition to the ride itself, Universal Studios Hollywood really has made an entire Jurassic WORLD. Next to Jurassic World – The Ride, you'll find a unique "Raptor Encounter" where you can "meet" Blue and her beta raptors, the famous dinos from the Jurassic World movies.
And when you need a little libation, you can stop by Isla Nu-Bar! Get it? It's a BAR! HA!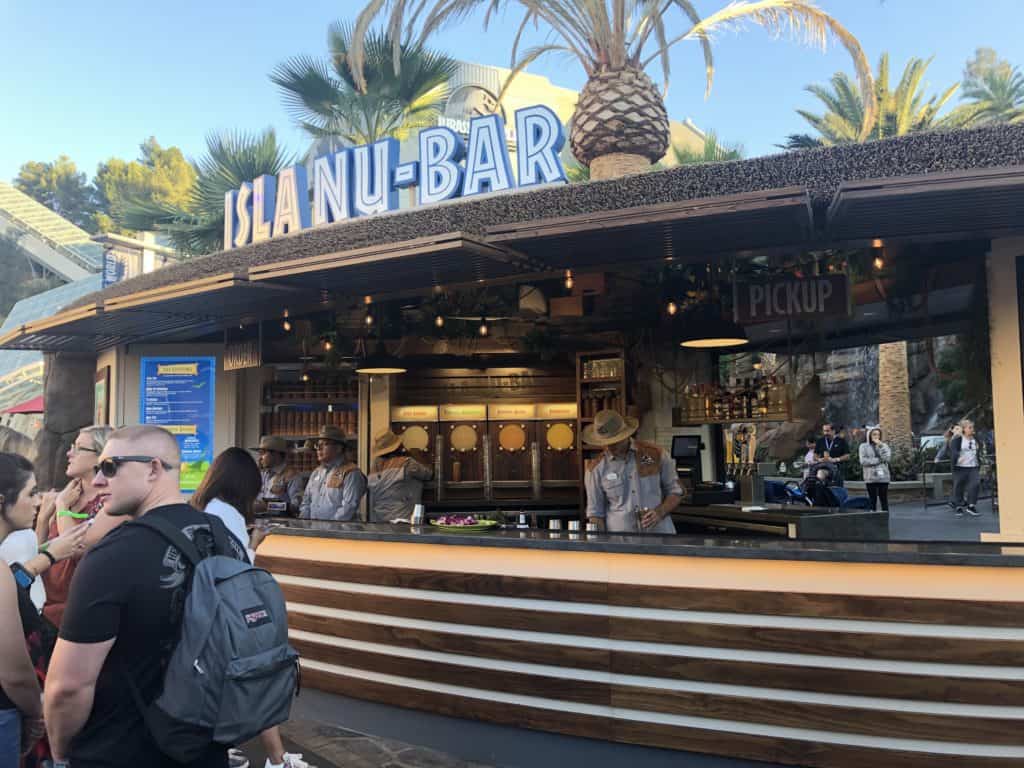 In classic form, Julie and I said: "Make mine a double"! (Because we have twins. Get it? I'll be here all week, try the Raptor! (get it…another Jurassic joke?) You can't stop me.)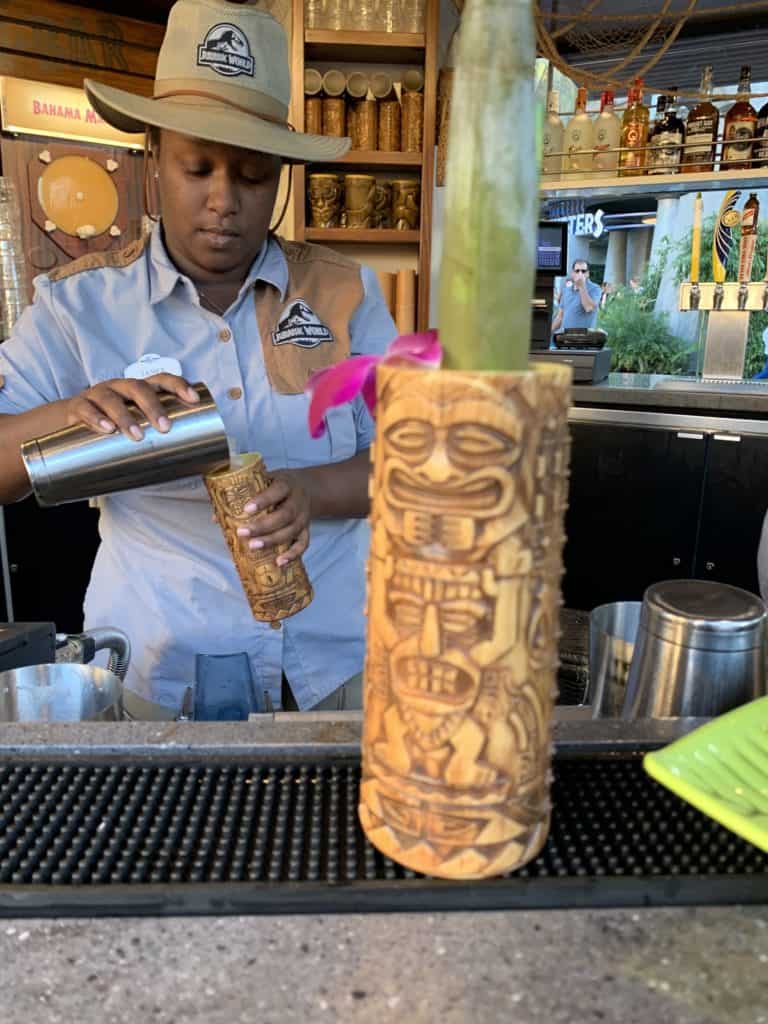 No land can be complete with a stop through the Jurassic World – The Ride gift shop. Shield your kids' eyes if they are Jurassic World lovers because there are SO many amazing things that they will want. Jul and I could barely leave without touching everything — your kids don't stand a chance.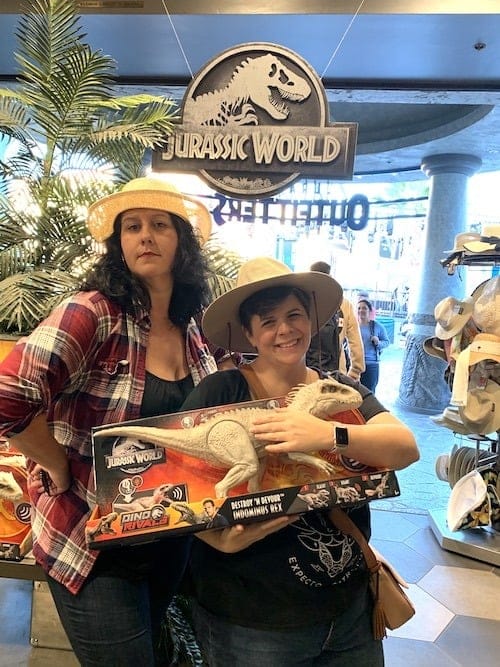 If your tots are on the smaller side, you can wait with them in the Dino Play area. It incorporates educational components and will have your kiddos partaking in excavations to investigate giant dino fossils!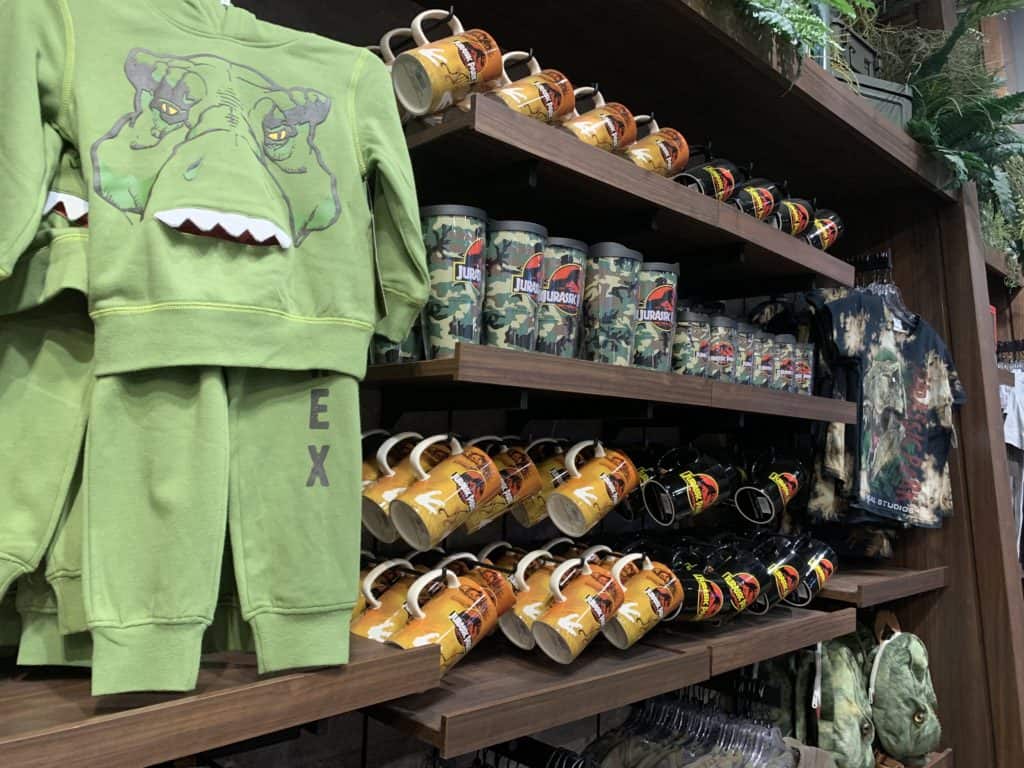 All in all, Jurassic World – The Ride was worth the trip. I honestly could have ridden that ride a half dozen times for the drop alone. Oops! Did I not tell you about the drop? You'll have to just see for yourself. Enjoy the ride!
Related Articles – When Dinos Attack: Jurassic World – The Ride in Universal Studios Hollywood