This article was updated with new information on March 30. New details are included at the top of this article.
Melissa DeRosa, the secretary to Gov. Andrew M. Cuomo, announced that an executive order would be issued that required all hospitals in New York, both public and private, to allow women to have a partner in the labor and delivery room — in compliance with the latest guidance from the New York State Department of Health. Click here for details
Many new parents of twins are reporting that their hospital is no longer allowing them to visit their babies in the NICU. Be sure to check with your doctor to learn what policies your hospital may have recently put in place regarding NICU parent visitors.
Updates from March 27
Some hospitals in New York City now are restricting ANY guests in Labor and Delivery, even your partner. It is unclear if twin moms will be allowed to have their partners in the postpartum room or NICU, considering that two babies will be needing care. Check with your obstetrician and hospital to learn what NEW policies your hospital has put into effect due to COVID-19 that may affect your twin delivery and postpartum stay.
Many providers of postpartum support, such as lactation consultant and postpartum doulas, are having to move their services online to eliminate possible exposure to their patients. If you were planning to have postpartum support, we advise that you still reach out to these providers and ask what services they are offering virtually that you can use. Nannies are considered essential workers and may still be providing daytime and night nannying services. You will need to talk to your partner and decide what will be best for your family.
Finally, if you are planning to breastfeed and/or pump for your twins in the hospital, Twiniversity advises that you bring your own breast pump with you in case there is a shortage of pumps available at your hospital. As you'll read below, the CDC is advising mothers who are confirmed COVID-19 or PUIs to pump in the hospital, which may mean a shortage for those who are not infected. We recommend that you learn how to hand express as well, which is recommended within the first few hours of delivery if your babies are not able to come to breast.
Please read below for new precautions that the CDC is recommending to hospitals for expecting mothers confirmed COVID-19 or persons under investigation (PUIs).
CDC Updates Regarding Inpatient Obstetric Healthcare Settings
These infection prevention and control considerations put in place by the CDC are for healthcare facilities providing obstetric care for pregnant patients with confirmed coronavirus disease (COVID-19) or pregnant persons under investigation (PUI) in inpatient obstetric healthcare settings including obstetrical triage, labor and delivery, recovery and inpatient postpartum settings. This information is intended to aid hospitals and clinicians in applying broader CDC interim guidance on infection control. Please note that your hospital may not be following these guidelines, but we felt it was helpful to include this information so you know what questions to ask your providers.
If you have confirmed COVID-19 or are PUI prior to delivery
Pregnant patients who have confirmed COVID-19 or who are PUIs (persons under investigation) should notify the obstetric unit prior to arrival so the facility can make appropriate infection control preparations.
Healthcare providers should promptly notify infection control personnel at their facility of the anticipated arrival of a pregnant patient who has confirmed COVID-19 or is a PUI.
If you have confirmed COVID-19 or are PUI during your hospital stay
Infants born to mothers with confirmed COVID-19 should be considered PUIs. As such, infants should be isolated according to the Infection Prevention and Control Guidance for PUIs.
If colocation (sometimes referred to as "rooming in") of the newborn with his/her ill mother in the same hospital room occurs in accordance with the mother's wishes or is unavoidable due to facility limitations, facilities should consider implementing measures to reduce exposure of the newborn to the virus that causes COVID-19.
Consider using engineering controls like physical barriers (e.g., a curtain between the mother and newborn) and keeping the newborn ≥6 feet away from the ill mother.
If no other healthy adult is present in the room to care for the newborn, a mother who has confirmed COVID-19 or is a PUI should put on a facemask and practice hand hygiene before each feeding or other close contact with her newborn. The facemask should remain in place during contact with the newborn. These practices should continue while the mother is on transmission-based precautions in a healthcare facility.
It is unknown whether newborns with COVID-19 are at increased risk for severe complications. Transmission after birth via contact with infectious respiratory secretions is a concern. To reduce the risk of transmission of the virus that causes COVID-19 from the mother to the newborn, facilities should consider temporarily separating (e.g., separate rooms) the mother who has confirmed COVID-19 or is a PUI from her baby until the mother's transmission-based precautions are discontinued, as described in the Interim Considerations for Disposition of Hospitalized Patients with COVID-19. 

Center for Disease Control (CDC)
---
If you have confirmed COVID-19 or are PUI and are breastfeeding
During temporary separation, mothers who intend to breastfeed should be encouraged to express their breast milk to establish and maintain milk supply. If possible, a dedicated breast pump should be provided. Prior to expressing breast milk, mothers should practice hand hygiene. After each pumping session, all parts that come into contact with breast milk should be thoroughly washed and the entire pump should be appropriately disinfected per the manufacturer's instructions. This expressed breast milk should be fed to the newborn by a healthy caregiver.
If a mother and newborn do room-in and the mother wishes to feed at the breast, she should put on a facemask and practice hand hygiene before each feeding.
---
The following was originally published on March 11, 2020.
Coronavirus Pregnancy and Breastfeeding Advisory from ACOG. Please read this important information below on pregnancy, breastfeeding, and what Twiniversity is doing about in-person classes.
The American College of Obstetricians and Gynecologists (ACOG) is closely monitoring the outbreak of a respiratory illness caused by a novel coronavirus (COVID-19). Many parents in our community, especially those that are pregnant or breastfeeding, are worried about what this means for them. Below is the Coronavirus pregnancy and breastfeeding advisory from the ACOG.
Coronavirus and pregnancy
According to the CDC, "The virus (COVID-19) is thought to spread mainly from person-to-person between people who are in close contact with one another (within about 6 feet) through respiratory droplets produced when an infected person coughs or sneezes. These droplets can land in the mouths or noses of people who are nearby or possibly be inhaled into the lungs.
The American College of Obstetricians and Gynecologists has issued an advisory about coronavirus pregnancy; here are the excerpts on breastfeeding and pregnancy:
At this time, very little is known about COVID-19, particularly related to its effect on pregnant women and infants, and there currently are no recommendations specific to pregnant women regarding the evaluation or management of COVID-19. Based on limited data and case examples from previous coronaviruses (SARS-CoV and MERS-CoV) and a small number of COVID-19 cases, it is believed that pregnant women may be at higher risk of severe illness, morbidity, or mortality compared with the general population (1-3).

Adverse infant outcomes (eg, preterm birth) also have been reported among infants born to mothers positive for COVID-19 during pregnancy. However, this information is based on limited data and it is not clear that these outcomes were related to maternal infection.

Currently it is unclear if COVID-19 can cross through the transplacental route to the fetus. There have been a few unsubstantiated reports of infants testing positive for the virus shortly after birth, but validated data is required to understand how these infants were infected and whether or not the virus can be transmitted during pregnancy. In limited recent case series of infants born to mothers infected with COVID-19 published in the peer-reviewed literature, none of the infants have tested positive for COVID-19 (1).

American College of Obstetrics and Gynecology
---
Coronavirus and breastfeeding
In addition, the ACOG released guidelines for breastfeeding moms. At this moment (March 11, 2020) the main concern is not whether the virus can be transmitted through breastmilk, but whether an infected mother can transmit it through respiratory droplets during breastfeeding. 
Mothers who believe they have contracted the virus (whether it's confirmed by a test or not) should wear a face mask and do hand hygiene before each feeding. If you have a cough and/or fever, start taking precautions now.
Read more details below on the ACOG's findings on breastfeeding:
There are rare exceptions when breastfeeding or feeding expressed breast milk is not recommended. Whether and how to start or continue breastfeeding should be determined by the mother in coordination with her family and health care practitioners.

Currently, the primary concern is not whether the virus can be transmitted through breastmilk, but rather whether an infected mother can transmit the virus through respiratory droplets during the period of breastfeeding. A mother with confirmed COVID-19 or who is a symptomatic PUI should take all possible precautions to avoid spreading the virus to her infant, including washing her hands before touching the infant and wearing a face mask, if possible, while breastfeeding. If expressing breast milk with a manual or electric breast pump, the mother should wash her hands before touching any pump or bottle parts and follow recommendations for proper pump cleaning after each use. If possible, consider having someone who is well feed the expressed breast milk to the infant.

In limited case series reported to date, no evidence of virus has been found in the breast milk of women infected with COVID-19; however, it is not yet known if COVID-19 can be transmitted through breast milk (ie, infectious virus in the breast milk).

The CDC has developed Interim Guidance on Breastfeeding for a Mother Confirmed or Under Investigation for COVID-19.

American College of Obstetrics and Gynecology
---
Are children at increased risk for severe illness from COVID-19 infection compared with adults?
No, there is no evidence that children are more susceptible. In fact, most confirmed cases of COVID-19 reported from China have occurred in adults. Here's what the CDC has to say on the subject:
There have been very few reports of the clinical outcomes for children with COVID-19 to date. Limited reports from China suggest that children with confirmed COVID-19 may present with mild symptoms and though severe complications (acute respiratory distress syndrome, septic shock) have been reported, they appear to be uncommon. However, as with other respiratory illnesses, certain populations of children may be at increased risk of severe infection, such as children with underlying health conditions.

CDC Website
---
How can I reduce my risk of contracting the novel Coronavirus?
If you have children at home you need to be on high alert for symptoms coming from adults or children. Kids can't help but be ALL OVER US. They love us and why not…we are awesome! But there are things we can do to help minimize the risk to our families. If you haven't already implemented new rules in your house for sanitation, now is the time. Here are some suggestions:
Require shoes to be removed immediately upon entering the house
Require adults and kids to wash hands thoroughly with soap for at least 20 seconds right when they get home and again before leaving the house. Ask Alexa to set a timer if you need to.
Keep hand sanitizer and/or hand sanitizing wipes with you when you go out of the house and use them often. Keeping these in your car is a good idea!
Limit or stop kissing on the face. Since the virus is passed through saliva, a smooching pause at home may be called for.
Wipe down all surfaces with disinfectant on a daily basis (don't forget doorknobs, toilet handles, faucet handles, and light switches). READ the instructions of the product you are using. Sometimes a "quick spray" isn't enough. Some sanitizing agents need to sit for a while to work. SO READ PLEASE.
If anyone in your home is starting to feel ill, keep them home.
Create a family plan in case of a quarantine! Live with someone who has health concerns? What's the plan if you need to care for them and you are infected? You should calmly plan for all scenarios.
If you start showing signs of coronavirus (coughing, fever, shortness of breath) quarantine yourself and use a face mask when you are around people. Call your doctor or take advantage of virtual hospital visits (check your local area to see who offers this) to learn how you can get tested for COVID-19.
For the most up to date information and recommendations from the CDC, click here
In addition, if you have children who may be showing signs of worry or anxiety about the coronavirus, the American Academy of Pediatricians (AAP) offers tips on preventive healthcare measures for families and guidelines on how to talk with children about adverse events and help them put things in perspective.
What will happen to Twiniversity classes at this time?
From today through May 1st, Twiniversity will be conducting all of our expecting twins classes online. If you are currently registered for a New York expecting twins class, Chicago expecting twins class, or Houston expecting twins class in April, your instructor will be in touch with you soon regarding plans for hosting your class online. We will make announcements for future classes in the coming weeks as we know more about the epidemic. We will always keep our students' health as our top priority.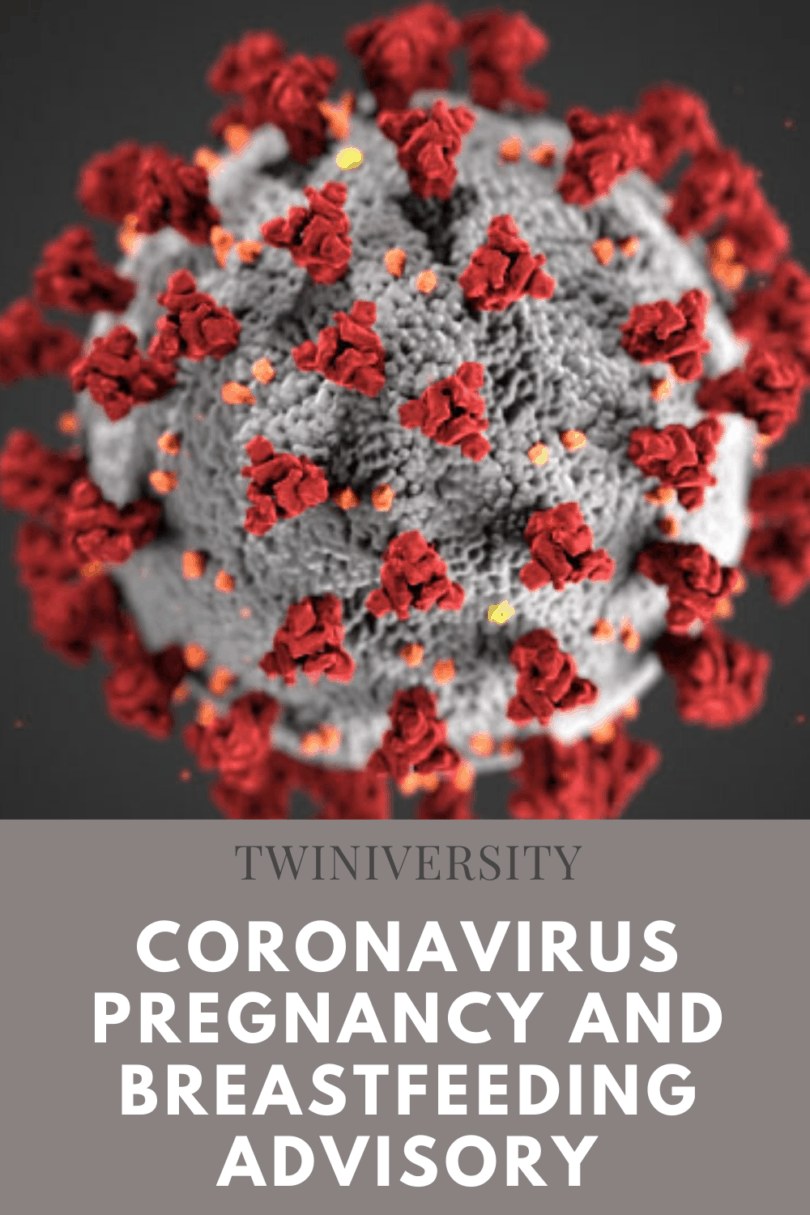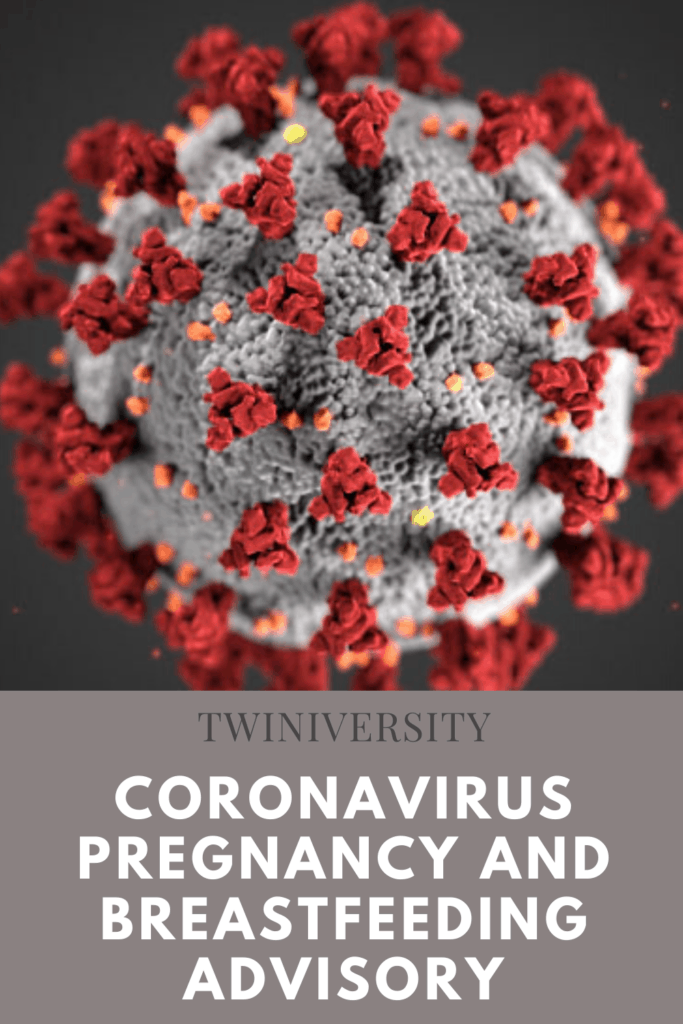 Cold and Flu Seasons: How to Survive with Sick Kids
What to Do If Your Child Gets the Flu