The Disney Riviera Resort is open for reservations! This BRAND NEW Disney Vacation Club Resort opened a few weeks ago and Twiniversity got a behind the scenes look at what all the hullaballoo is about during the #DisneyCreators conference which hosted our family. Take a look:
---
This 300+ room resort is inspired by Walt Disney's travels with his wife Lillian. Many folks don't know that Walt was quite the explorer. We've learned so much about his journies during the Disney Creators Conference. We actually were SO fortunate to learn about so many adventures Walt and Lillian took and a new book called Travels with Walt Disney written by Jeff Kurtti (I even got an autographed copy! I was super fan-girling!)
The Disney Riviera was inspired by Walt's love of European architecture, food, art, and stories. "This new resort is inspired by Europe and imagined by Disney." says Terri Schultz, senior vice president and general manager of Disney Vacation Club.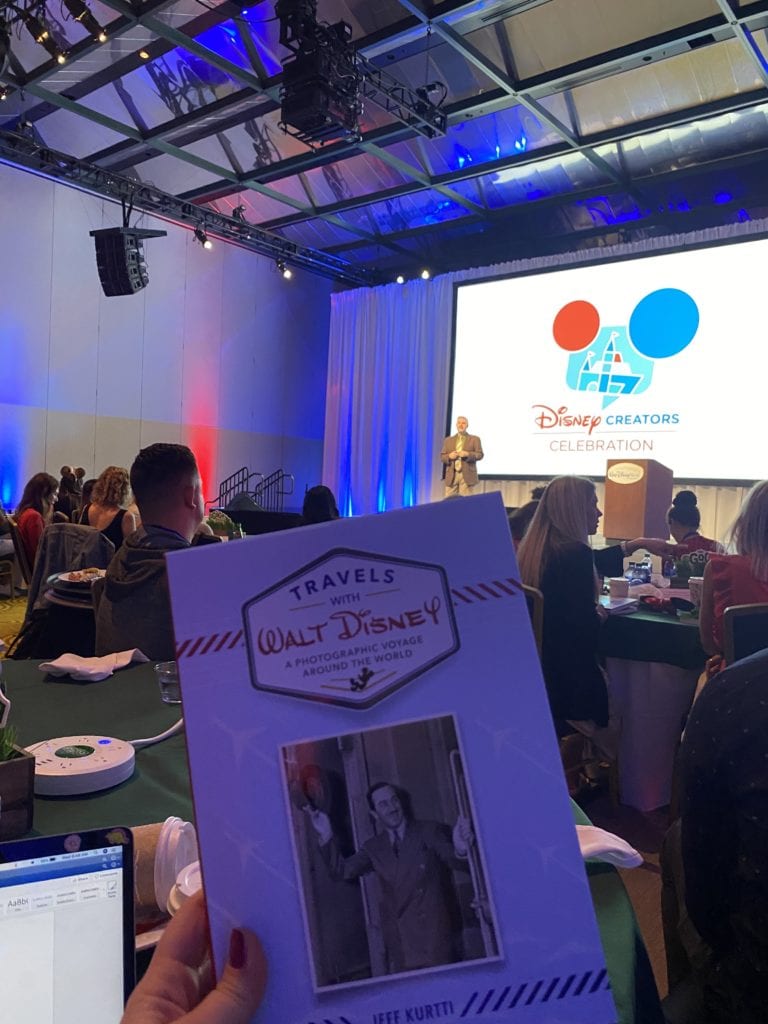 You can see a lot of the European touches located throughout the resort. You can even see some personal pictures of Walt and his family adorning the walls of the resort.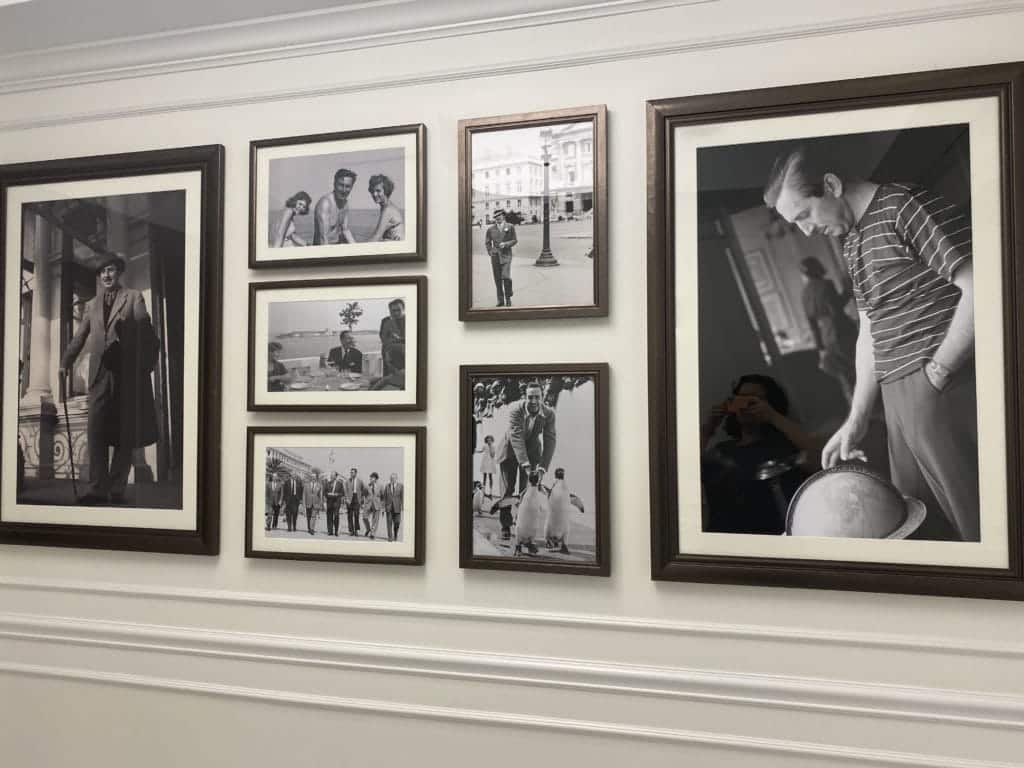 Why types of rooms can you find at Disney's Riviera Resort?
From Deluxe Studios to three-bedroom Grand Villas, the Disney Riviera can accommodate all family sizes. The five of us stayed in a Deluxe Studio which does sleep five comfortably. Each studio has a queen-size bed, a pull-down queen-size murphy bed, and a single pull-down twin-size bed. Plus two bathrooms with TWO showers!
The larger rooms can accommodate up to 12 adults in their three-bedroom grand villa which have 1 King Bed, 4 Queen Beds, and 1 Queen-Size Sleeper Sofa. You can find three bathrooms in that suite as well!
For a twin family, the room we slept in (a deluxe studio) was fine. We had PLENTY of room and the two showers were amazing in the busy mornings.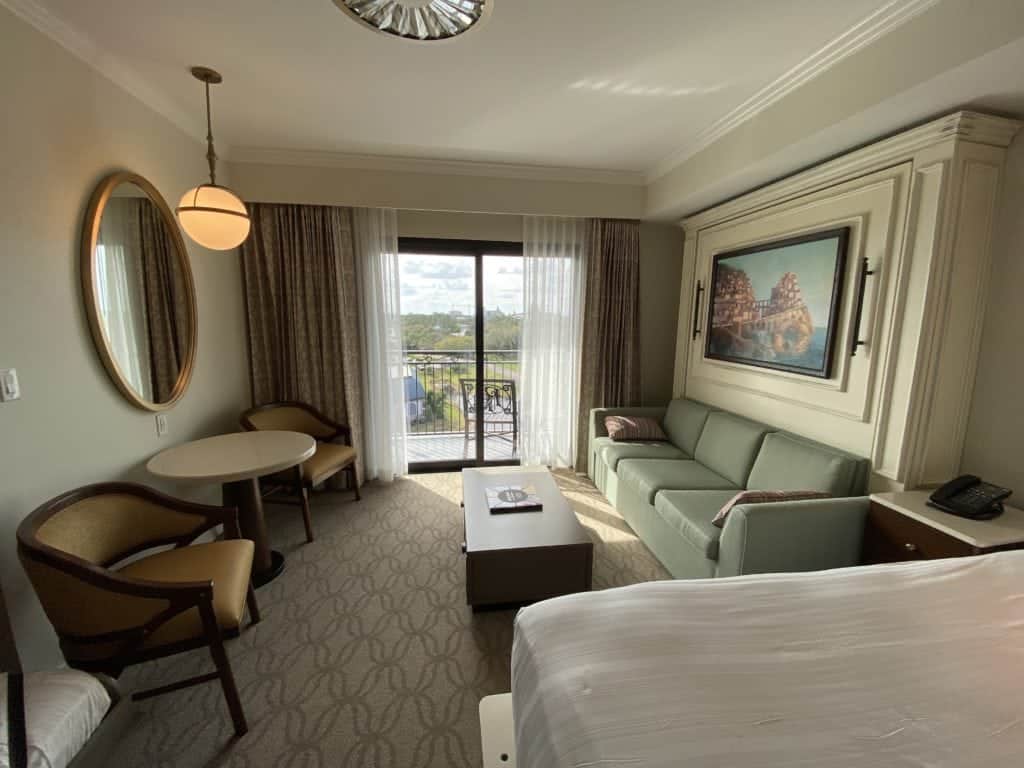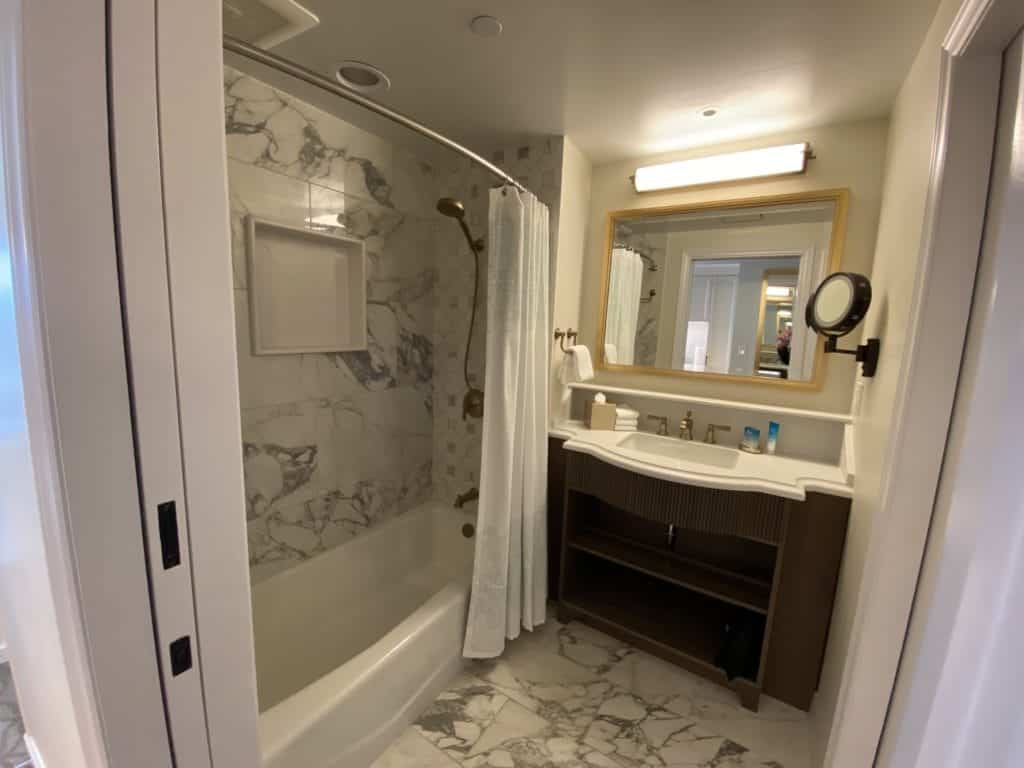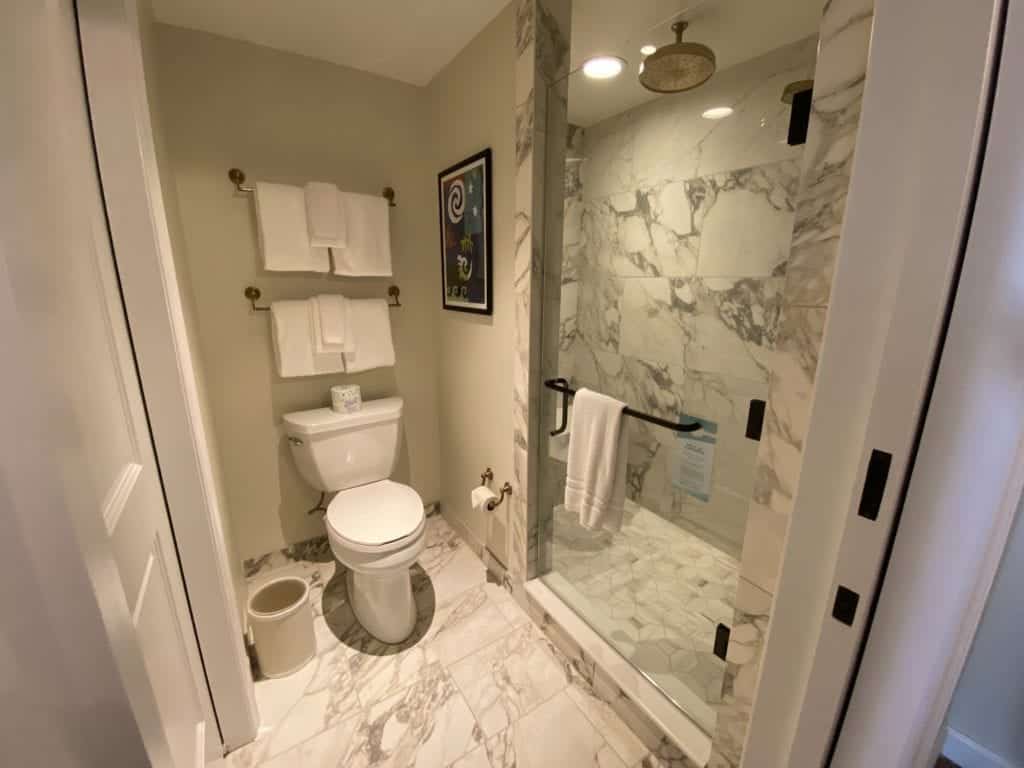 If you watched the video, you'll see that I was utterly stunned by the size of the room and the size of the bathroom(s). It's actually two bathrooms split by sliding doors, with two showers, a large vanity, and one toilet.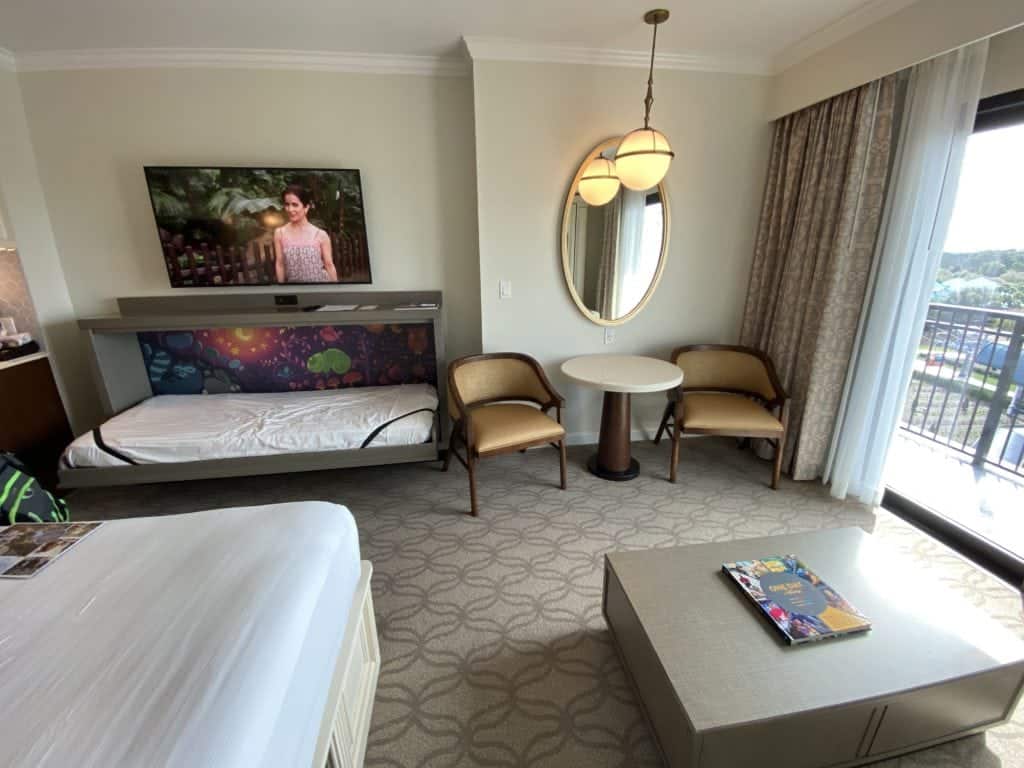 Each room also has a kitchenette. My favorite part…a full size COFFEE POT!!!! FULL SIZE! Yes! 12 CUPS! Yes! You can grab milk in the lobby store. I don't know why this stopped me in my tracks, but I was blown away. It's as if they knew I was coming!

Nat
---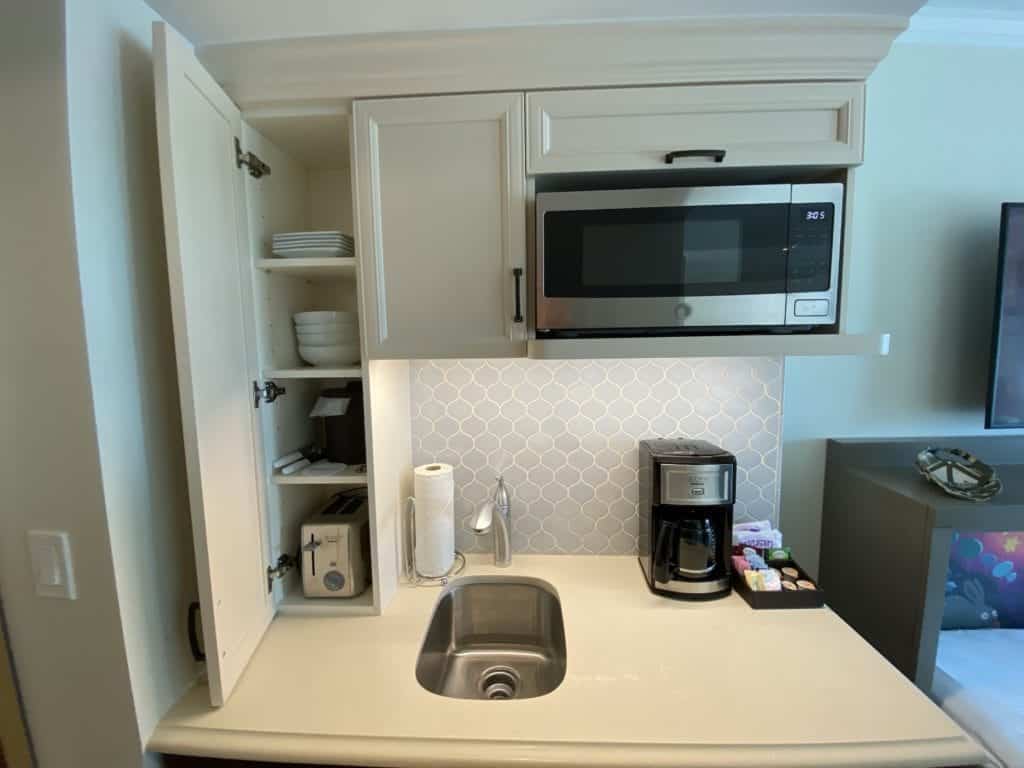 We didn't get to peek at the Villas but I understand that each Villa has a private bedroom, fully equipped kitchen, a washer and dryer (yes!), and a jet bathtub to help with those long Disney Park days.
The room is an utter oasis from all the craziness of your Disney days. If the parks get to be a little too much, check out our article on 10 quiet spots in the Magic Kingdom.
Is there Wifi at the Disney Riviera Resort?
YES! WOOT WOOT! Disney is really awesome at providing wifi pretty much everywhere! You have amazing high-speed internet access at the Disney Riviera Resort and you'll also find the same great coverage in the parks too. For full details about Disney Wifi, you can find it here.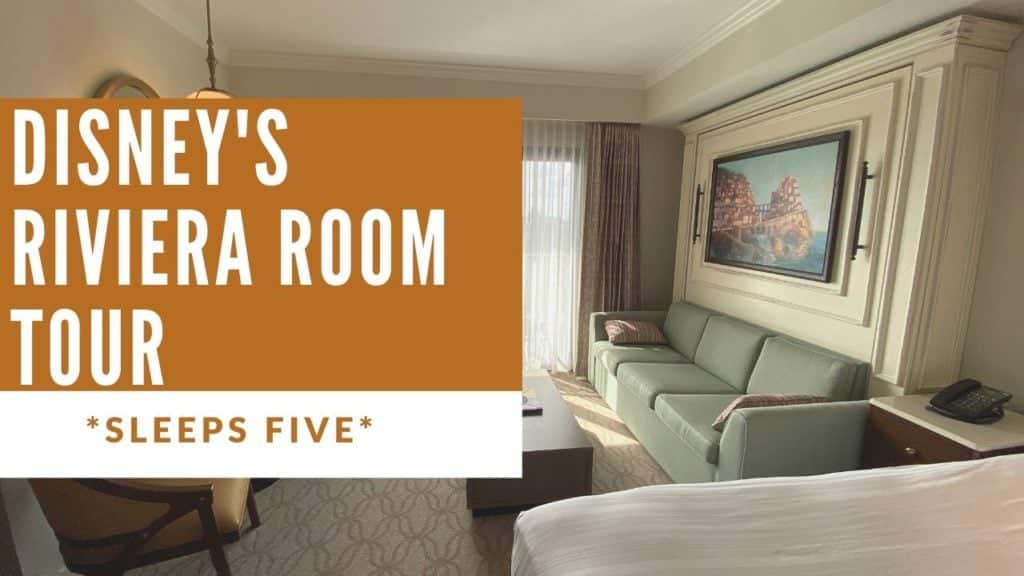 Why stay in a Disney Resort?
If you've never been to Disney, then you probably don't know the many benefits Disney gives you when staying "on property". First and foremost you have access to some of the most convenient travel around. From the moment you disembark your plane, you are eligible to take the Magical Express, Disney's airport shuttles, directly to your resort. Not only will you save bucks on a taxi, but often you can check in your luggage at your home airport and then not see it again until you get to your room.
Another big perk of staying on property is bonus time at the park! Each day a different part will have "magic hours" that are JUST for resort guests. Some hours might be before the park opens to the public, some might be after. BUT the park is open just for you! The limited crowds make it so much easier to ride the rides!
I could go on and on, but you can see ALL the benefits for yourself here on the Disney website.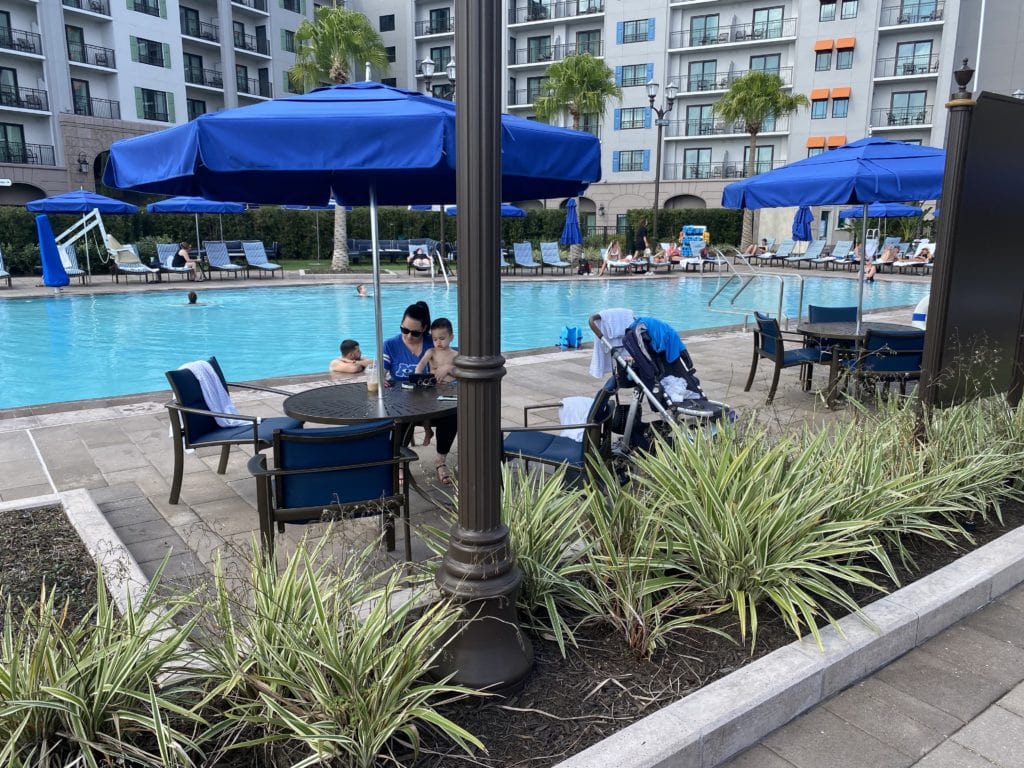 Where is Disney Riviera resort located?
The Disney Riviera resort is located between Epcot and Hollywood Studios. It's the first resort to be connected with Disney's Skyliner System. You are able to get to the World Showcase entrance of Epcot within minutes via the Skyline and for Hollywood Studios it's one quick Disney Skyliner transfer and you'll be at the main gate.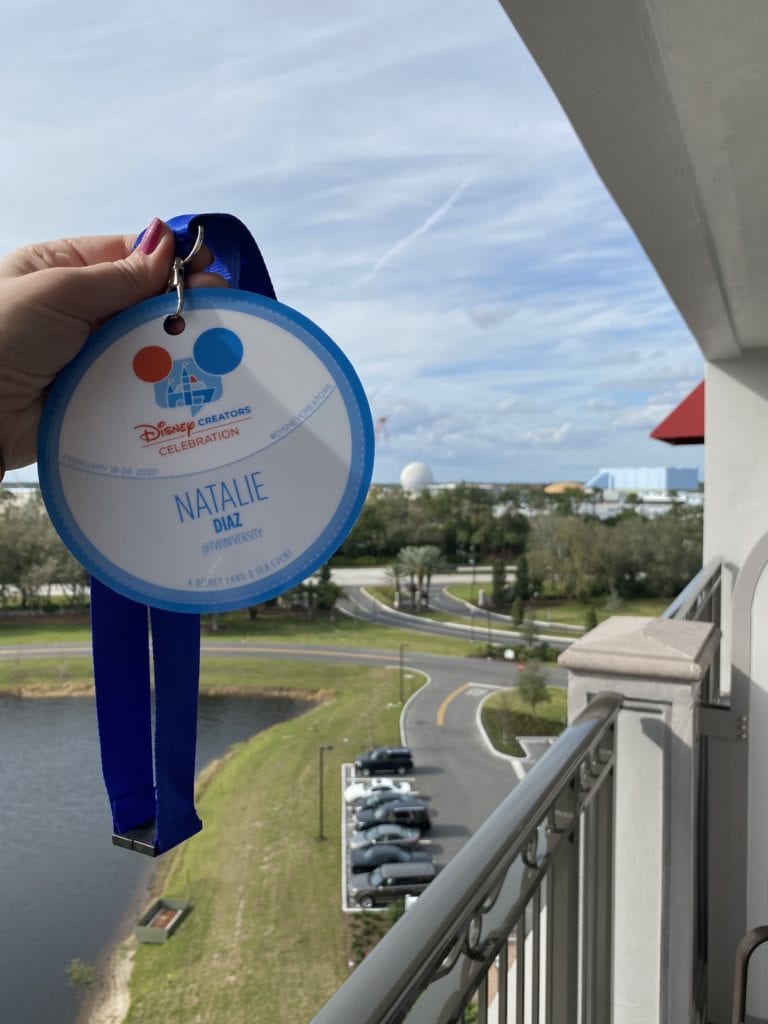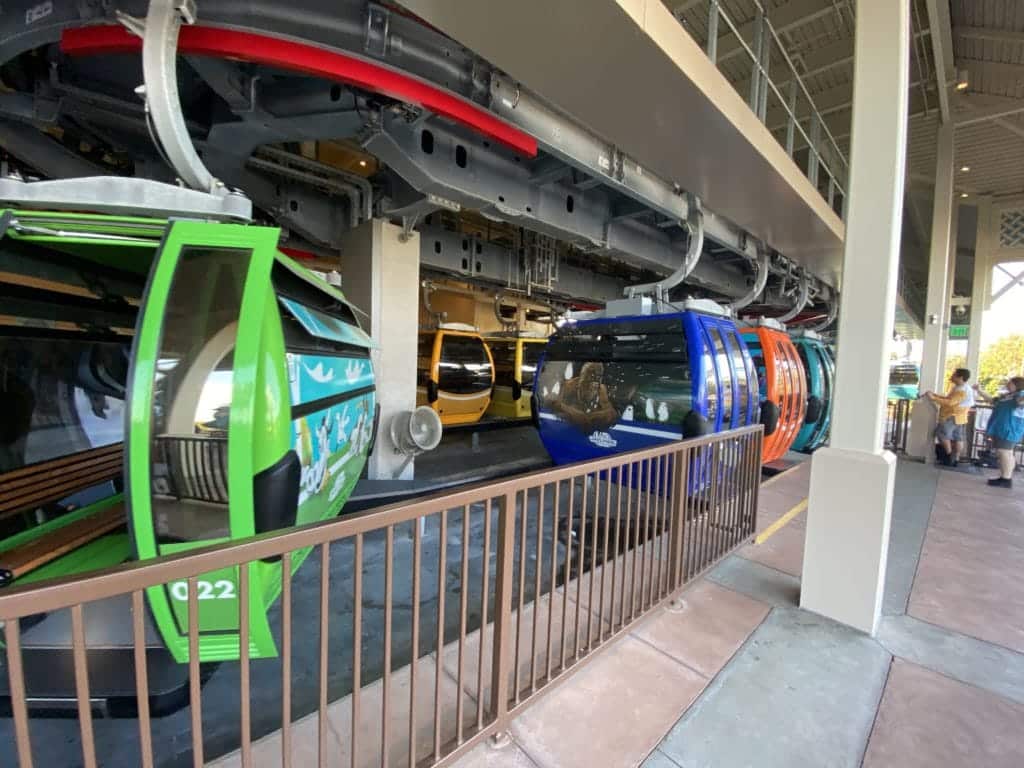 Can you walk from Riviera resort to Epcot?
Unfortunately, no. You can't walk there. Your options to get to Epcot are via bus or via The Skyliner. It would be AWESOME if you could walk there, however, because, despite the way it looks, it's actually a bit away and you'd also need to cross some major highways.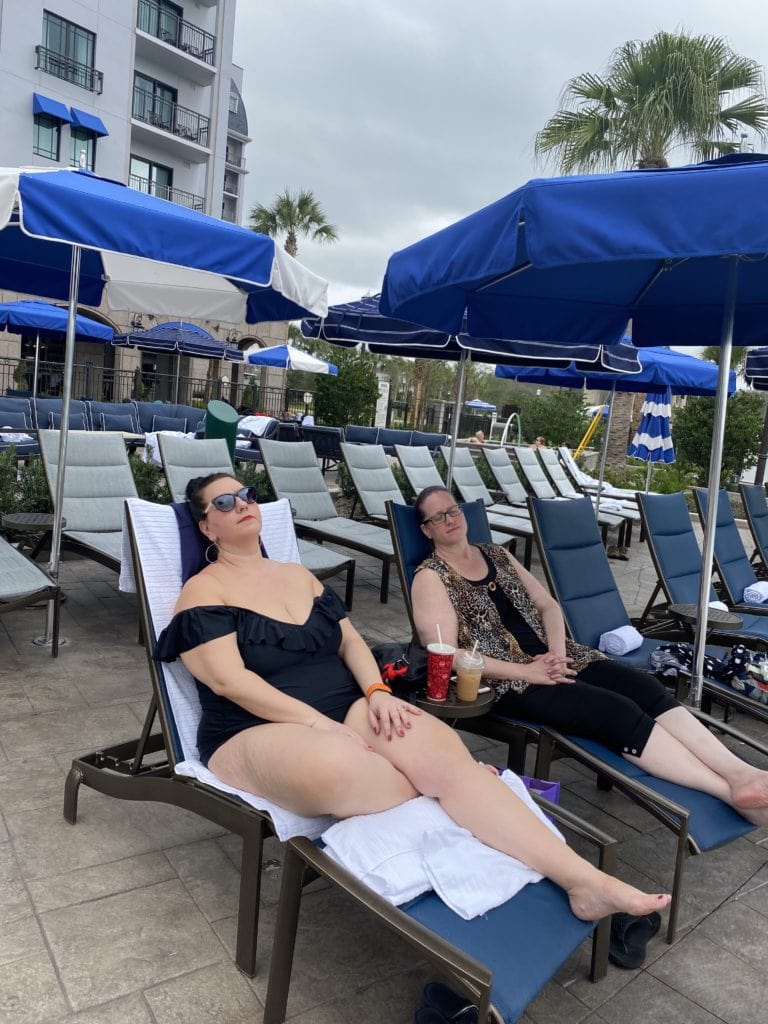 Can anyone stay at Disney Riviera resort?
Yes! You don't need to be a Disney Vacation Club member in order to book your room. The prices are a little steep, so your wallet may prevent you from staying there, but other than that, there are no rules of who can stay at the Disney Riviera Resort.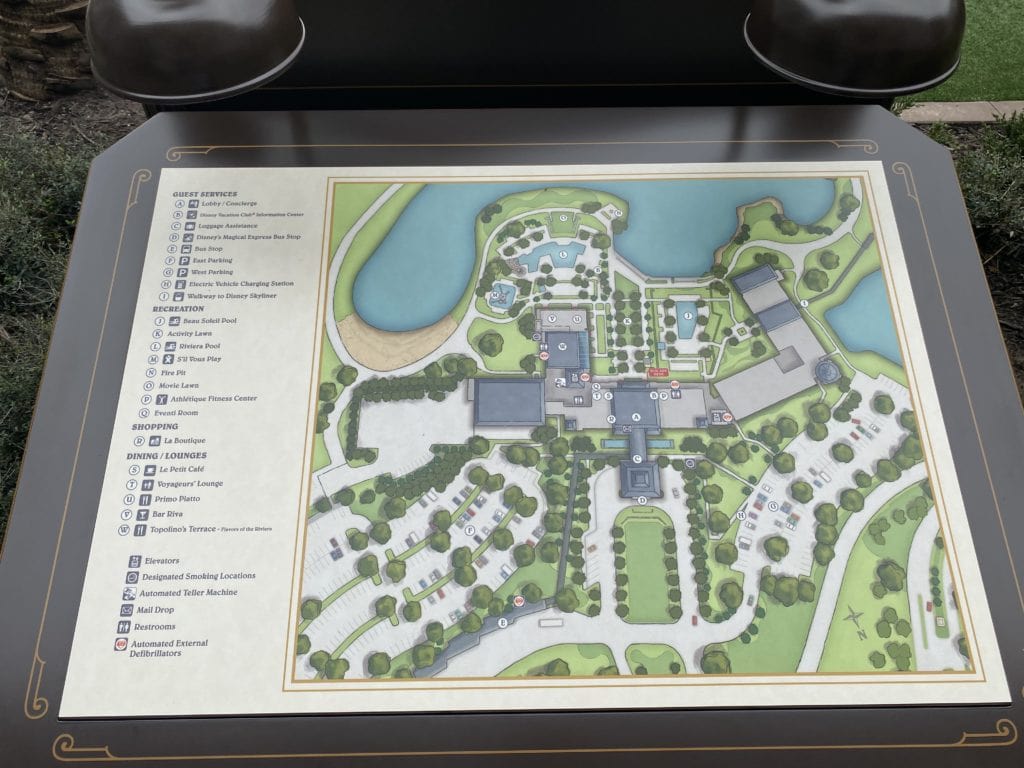 Twiniversity Podcast: Disney World on a Budget

Is Disney Riviera a deluxe resort?
The Disney Riviera is actually in the "Deluxe Villa" category. Disney's categories are (from low to high) Campgrounds, Value Resort Hotels, Moderate Resort Hotels, Deluxe Resort hotels, and Deluxe Villas. Prices range from $62 dollars a night upwards of $2,697 per night (not kidding).
In summary, is it worth the stay? Yes. One thousand times yes.
Thank you to Disney for being such fantastic hosts of the #DisneyCreators gathering . For more information, please visit the resort directly and please remember to book your stay WELL in advance. Since this is the newest resort, it books up quickly.
-Nat