You're invited to our MAM Facebook Party! Join us for an hour of education, chit-chat, fun, and PRIZES! No pants required, it's all online!
On Wednesday, June 24 from 1-2 pm Eastern we're hosting a Facebook Party with MAM to share all the details on their amazing line of baby and toddler oral care products and to give out some incredible prizes!
All you have to do is pop over to our Facebook page main wall at 1 pm Eastern SHARP and answer our questions to win tons of cool prizes from MAM! We'll be schooling everyone on the full line of MAM products, from pacifiers to bottles to teethers!
And this MAM Facebook Party isn't just for multiples families — feel free to invite anyone who'd love to win some fantastic MAM gear for babies and toddlers.
Click here to RSVP to the Facebook Event so you get a reminder 1 hour before the party (note: the party is on our main page wall, NOT in the event!)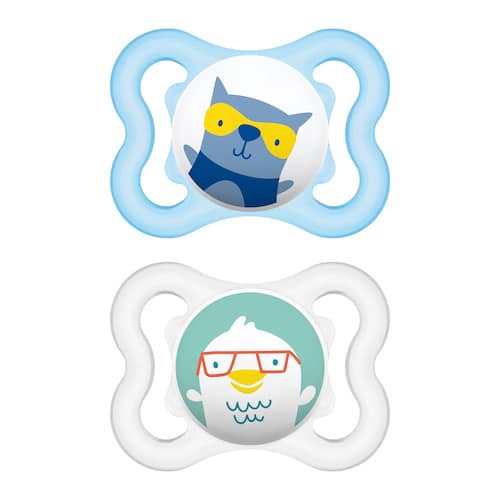 Where is the MAM Facebook Party?
The Twiniversity Facebook Page main wall. You need to follow us for the chance to win some free swag!
Before the MAM Facebook Party…
You need to sign up for your own Facebook account if you don't already have one.
Make sure to "like" Twiniversity to become a fan before the party starts.
RSVP to our Facebook event and you'll get a reminder 1 hour before the party starts! Click here to RSVP!
Visit our Facebook page main wall at 1 pm EST on the day of the event and get ready to party!
How to Host a Virtual Baby Shower on Zoom
During the MAM Facebook Party…
We're going to be posting questions, and you need to answer us in the comments to participate!
Refresh your Facebook page or app often so you don't miss our questions! Each new question will be a separate Facebook post. (Tip: Click on the "Posts" tab on our Facebook page to get the best view!)
We will pick winners for each prize at random and start a new post for the next prize to be given away. We give away all prizes in just 1 hour!
Don't forget to stay until the end to find out how to enter our Grand Prize Giveaway!
Have fun, participate and relax. This will be fun and fast-paced!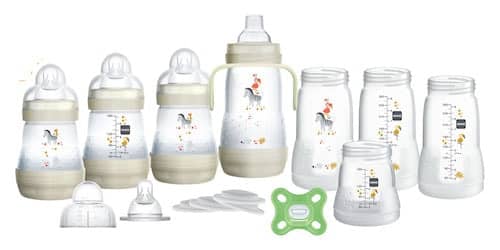 Why should I come to this MAM Facebook Party?
Because we love all our fans and we want to thank you for being a part of the Twiniversity community. You're going to learn SO MUCH from the MAM Facebook Party — not just about the incredible MAM products we'll be sharing with you — but from all the great advice and tips we'll be sharing throughout the party. It's all for you, kids!
No need to dress up! This is the only party where yoga pants are ENCOURAGED! See you then!!!
Related Articles
Twin Pregnancy Week By Week Timeline
Twin Pregnancy Calendar: What To Do and When To Get Ready
Pregnant with Twins? Start Here! The Ultimate Twin Pregnancy Guide