Are you feeling guilty about your lack of motivation during lockdown? Read this humorous account of one twin mom handling mom guilt during COVID.
So here we are, still in sort of lockdown and I am doing my best to keep it together. Like everyone else. Although we're sneaking slowly back towards normality, lockdown limbo feels harder. Four months on, lockdown still feels never ending.
The sunnier days are definitely easier. There are brief moments of bliss (usually during naptime… so without any children) when I've sunbathed on the lawn and had a cheeky gin on the patio.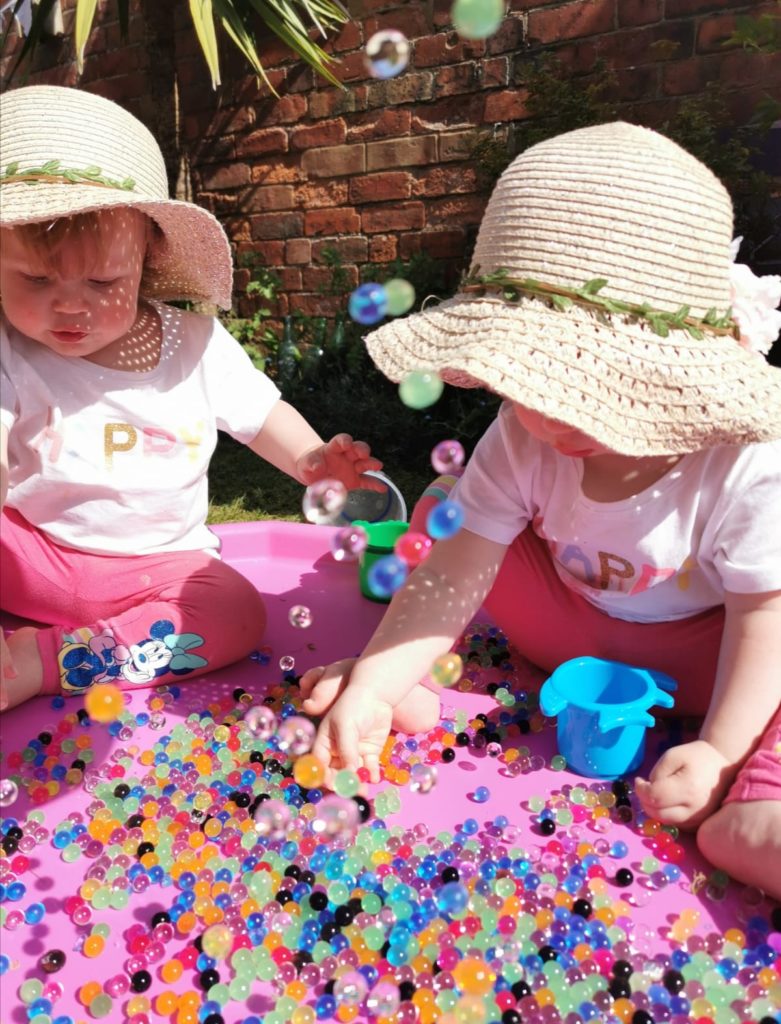 Being in the fresh air seems to keep us all in a better mood and stops my lockdown house from looking like we've just got burgled. I thought I was having a moment of fresh air bliss last week, relaxing and playing in the paddling pool with my little darlings, when a giant poo floated past me and I have been traumatised ever since.
You would think being in lockdown at home, in your happy place, with the people you love most in the world, would bring you nothing but joy and contentment. But right now I'd like everyone to get lost for a bit and would love to be anywhere but stuck here. In this week of lockdown I've finally got my roots done, had the biggest McDonald's order of my life, and made it to a socially distanced beer garden. I'm still so desperate to be twerking on a dance floor, absolutely off my face, hugging my closest girlfriends, but who knows when I will be so lucky.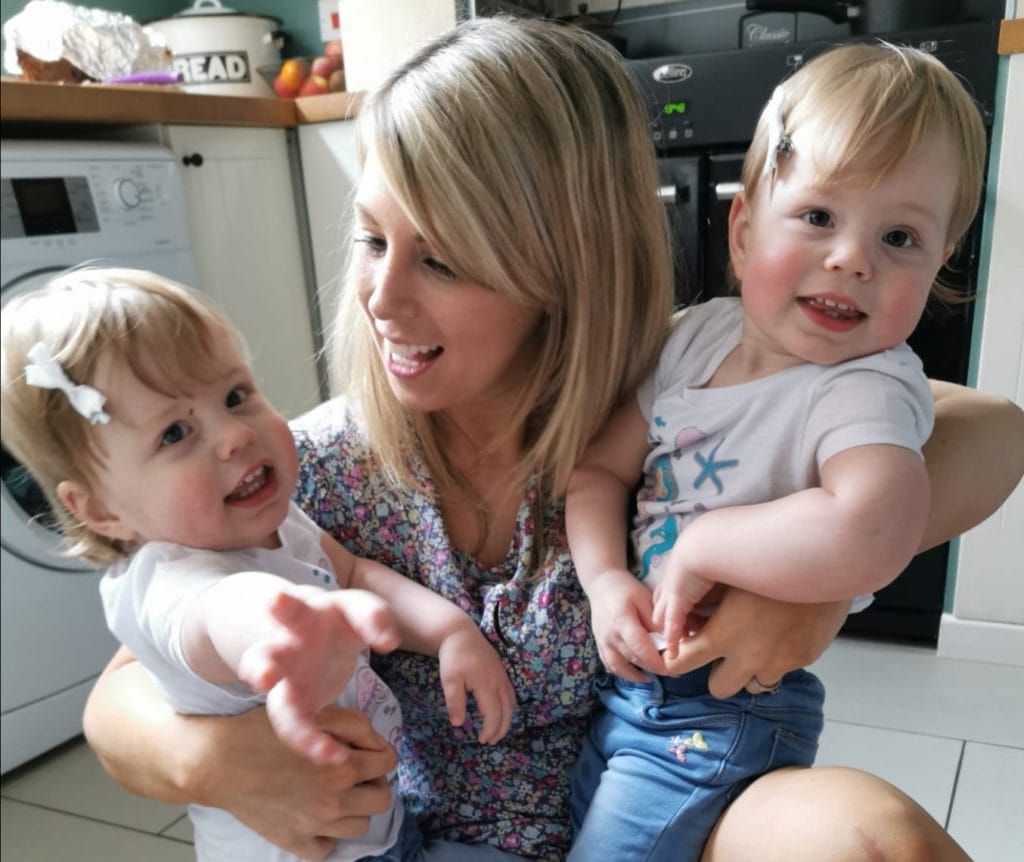 During the first few weeks of lockdown my husband got jobs done that I've been nagging about for months, I learnt what the word 'furloughed' meant (I can't be the only person that had never heard this word in my life?), I Marie Kondo'd the hell out of most of my house, made a cake that was actually edible, and played Quick Draw on Houseparty every night. It wasn't really that bad….
Then the weeks got s l o w………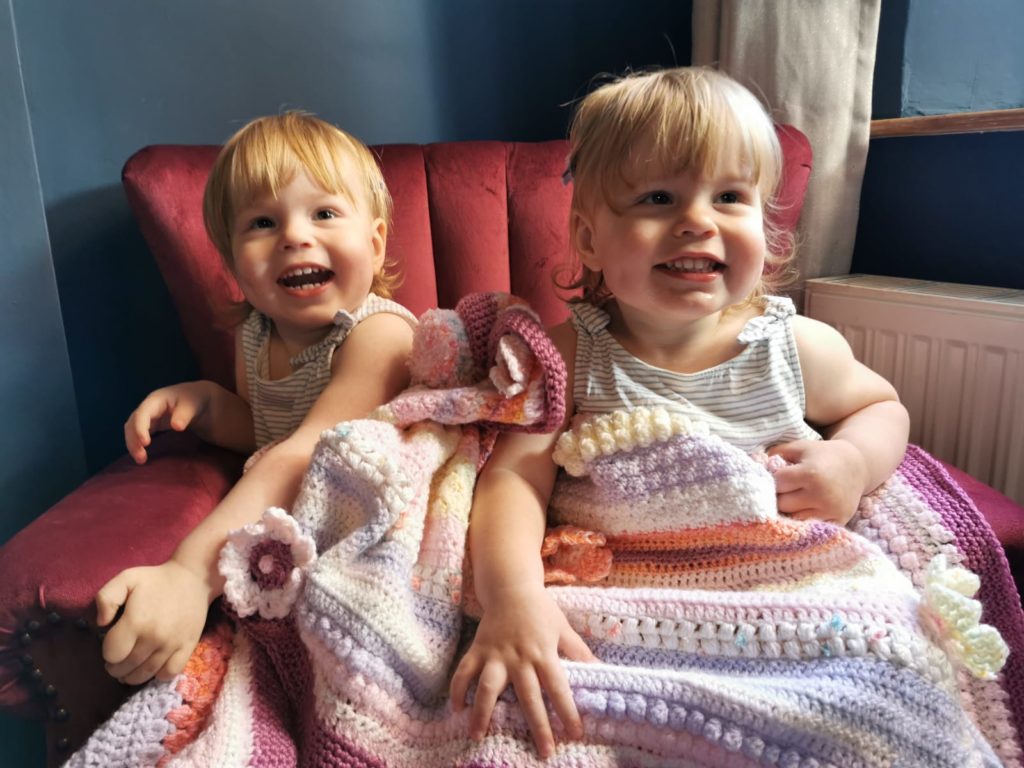 There are the good lockdown days when I could compete for most organic supermom on social media. You know the ones, where I spend all day decorating cupcakes, painting stones, doing sensory activities and collecting flowers in the woods for arty-farty craft projects and pretending to be all Mary Poppins bloody Perfect.
What Will My Twins Say About This Time In History?
Then there are the bad lockdown days, where we totally exceed screen time recommendations, we eat the contents of the fridge that I queued for 3 hours the day before to buy, and we watch endless Peppa Pig until I want to scream. It's a disgraceful sugar and screen time combo, but I love the silence it brings. My children seem to enjoy just poking me in the face and climbing all over me more than doing anything else or playing with any of the 300 toys we actually own.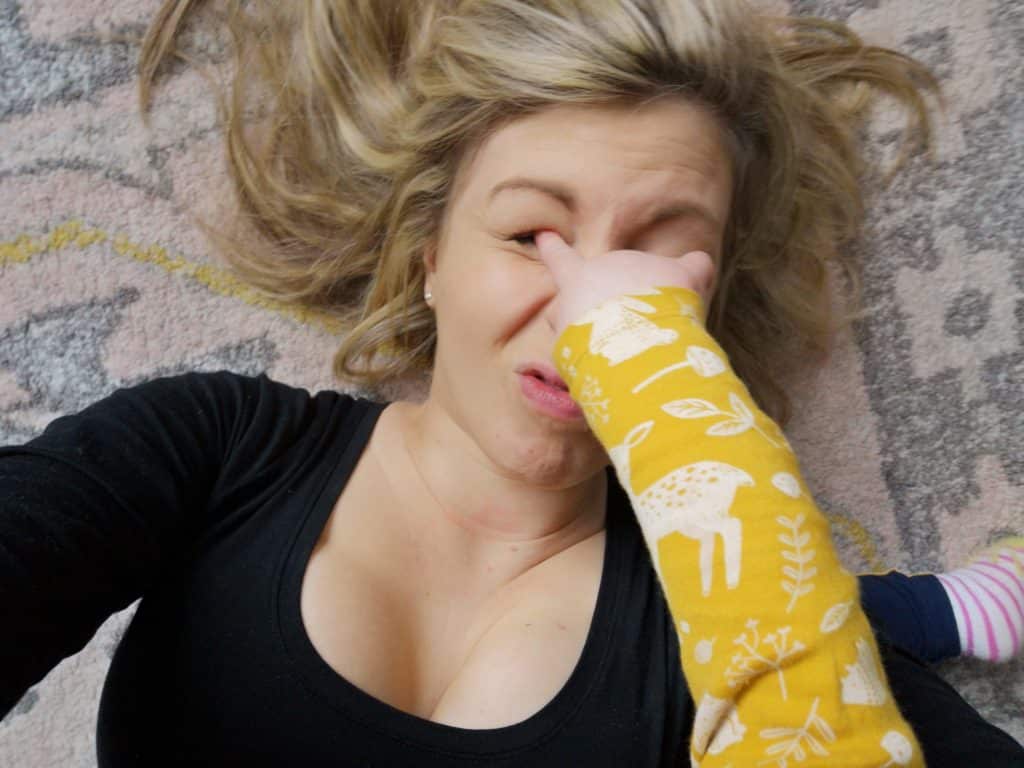 There was a very, very bad lockdown day where my children both learnt to blow a whistle. After enduring several hours of continuous whistle blowing in a very close proximity, I lost every bit of my sanity and had to leave the house. Lets just say, we no longer own any whistles and never will again.
The majority of our lockdown days are somewhere in between. I do something Mary-Poppins-bloody-Perfect for some of the day, so I feel Motherly, Earthy and Wonderful. Then later, I can watch Tiger King and drink fruity gin without any guilt.
Check out the Twiniversity Podcasts here!
Well not no guilt at all, obviously. Just less guilt maybe. As a mother, it's almost mandatory that you feel mom guilt for every little thing you do. Every decision. Every action. Every. Single. Day. Of. Your. Life. And now being stuck at home makes me feel guiltier than ever. I have no other responsibilities right now except to be a mother and a wife and yet still feel the pressure to do it better than the online comparisons of lockdown life.
The Benefits of Having Twins During a Pandemic
I am not that mom dressed in lycra at 9 am doing a cardio workout with my kids. I am not that wife with a new obsession to bake the perfect banana bread or sourdough. I am however, the one making cringe worthy TikTok videos, that attempted couch to 5k (and then remembered I hate running), and obsessively ordering online bargain clothes that I may not get to wear for another 6 months.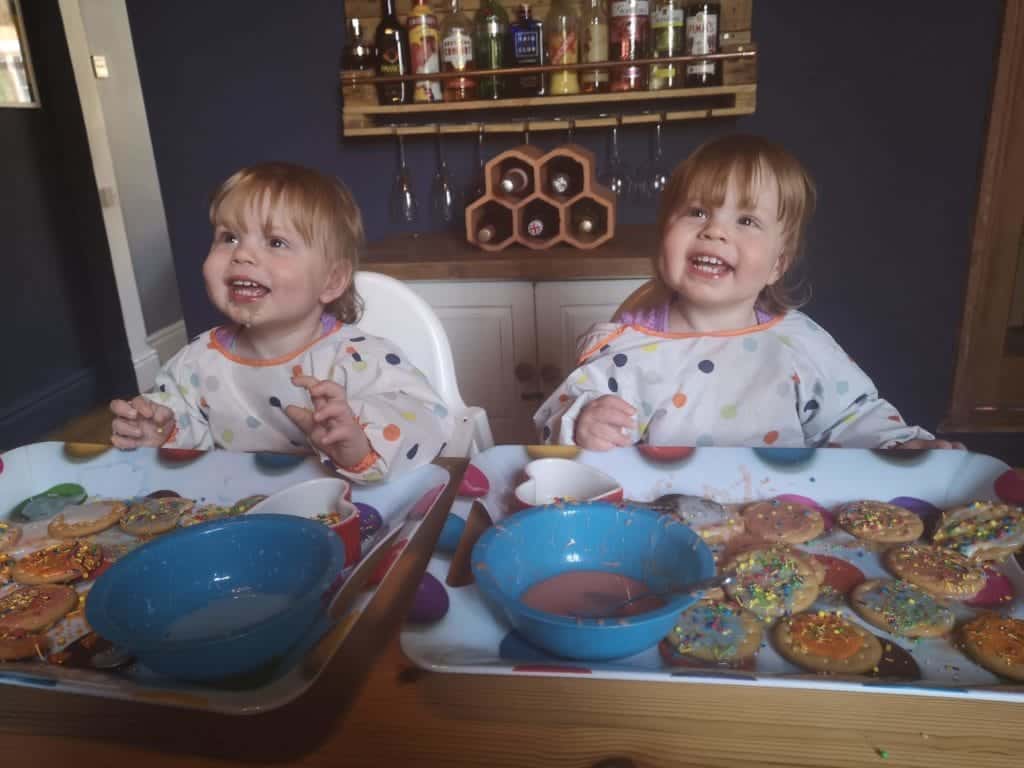 I am insanely jealous of my childless friends during lockdown who are all panic buying hot tubs and those jammy sods that managed to get their shade of fence paint, and are actually living my lockdown dreams. Sometimes, I am also insanely jealous of my single friends too. They don't have my annoying husband getting on them for 16 hours of the day. Not in a physical sexy way either, just in case anyone was confused by that. We have totally run out of things to say to each other and the dreaded, "What's for tea?" is the only new, fresh conversation of every day.
I am however, very thankful not to be home schooling children and/or working full time from home during lockdown, so I know I definitely have it A LOT easier than others. And of course, I'm extremely thankful to our NHS staff and essential workers who are keeping the whole country going. I imagine they would love to have the time to moan that they are a bit bored. Oh, all my moaning definitely makes me feel super guilty again. You guys are all amazinggggggg.
Best Masks for Kids (that they'll want to wear!)
This whole lockdown has made me look at so much differently. It's made me appreciate so many things I take for granted. Like, I really appreciated the day my local chip shop reopened and when getting extra quilted toilet paper roll wasn't like winning the lottery. And, oh my god, I appreciate the luxury of hair dye more than ever now.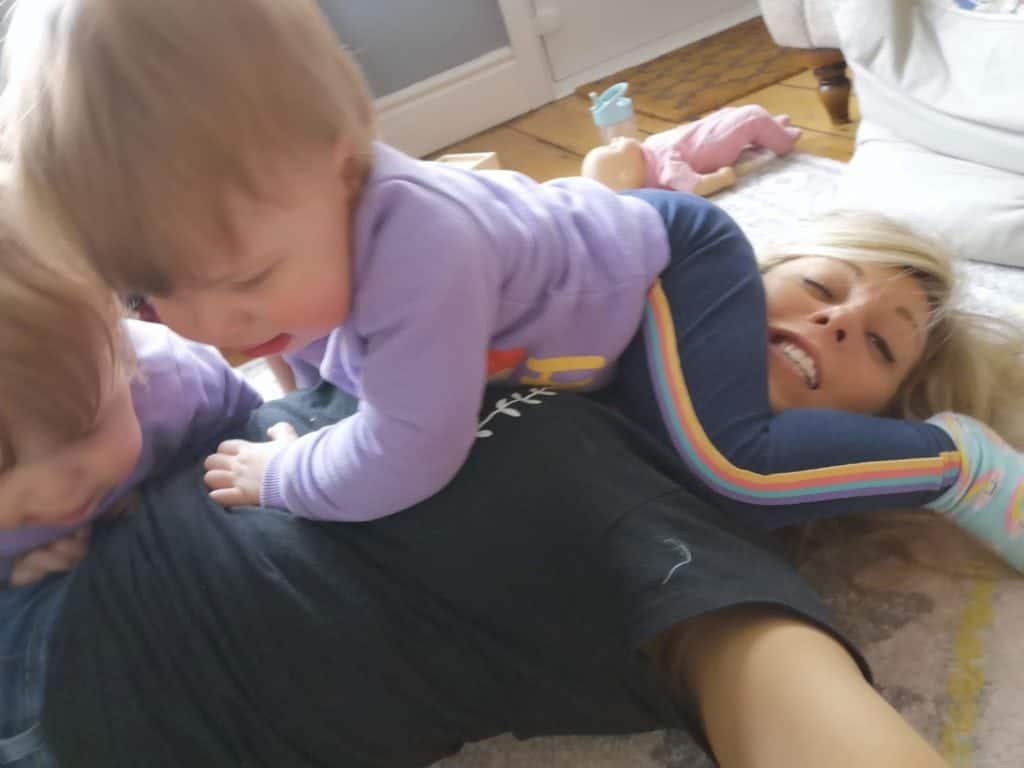 I have started to think about getting back to normality and which bits of normal I really want to go back to after lockdown. I've thought so much about those people that I really miss hugging and those people that make me smile on the inside, that I always wish I saw more often. It's made me appreciate even more those friendships that are still as solid 3 months apart and those people who are looking after me even when we're not together. (And equally, those people I haven't missed at all!) I've become even more thankful for those that have done small (and large) acts of kindness and simple things that have brightened my day.
Buy "What to Do When You're Expecting Two"
I love during lockdown that I have more time to be 'in the moment' and not the usual chaos rush to be somewhere else or always thinking about the need to hoover (I have totally lost the will to hoover, as soon as I do there is a carton of juice, a biscuit, some playdoh or something else equally sticky, crumbly, and disgusting smeared and trod into every individual fibre of my carpet). I love there's time for an extra 5 minutes in your pyjamas, and to have a cuppa in bed, and for more self care than just having the usual bath bomb once a week.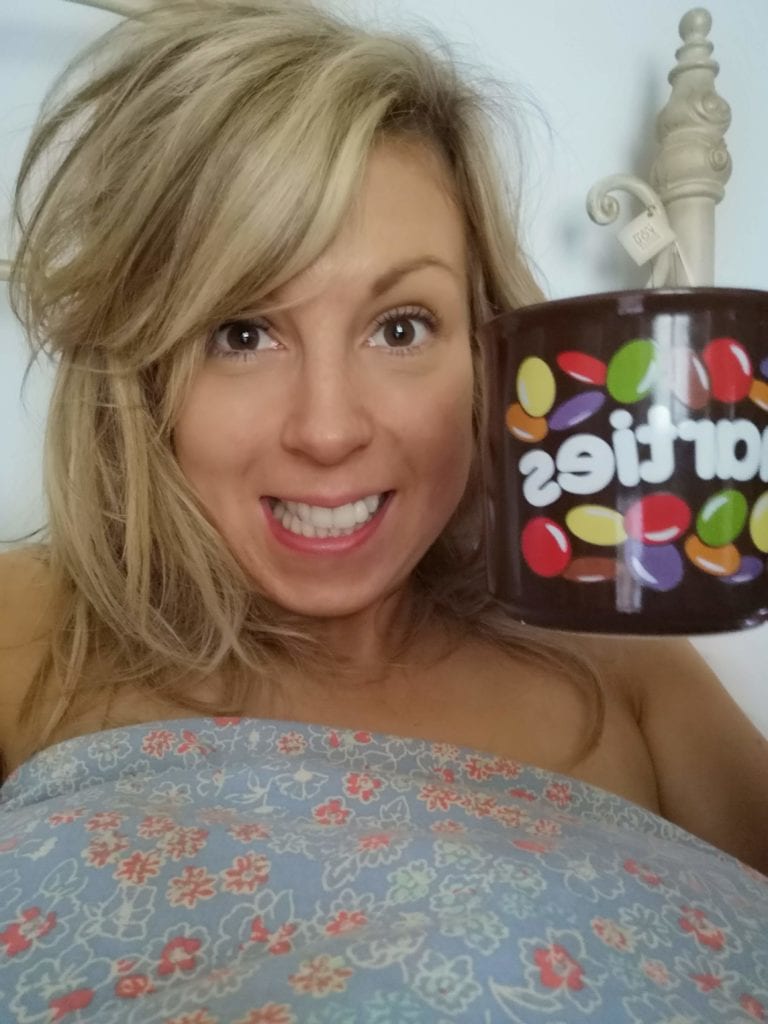 I might not have used my lockdown to learn anything new, but I have had a moment of reflection that I was ready for. A time to re-balance and to re-think. Although it's an ongoing wave of emotions, it's been nice for time to almost stand still and I've enjoyed the novelty of midday drinking and not wearing a bra. Although every morning feels like Groundhog Day, I'm trying to embrace the new normal.
I haven't had any quarantine intentions to learn new things, start good habits, or to come out of this a brand new and better person, because, well quite frankly, I quite like who I already am and I don't have the longing to do online Spanish to complete me. BUT, I am so ready for new beginnings and after all this never ending monotonousness, I am more ready than ever for a change, and to welcome back real life, away from a messy bun and jogging bottoms.
And in the meantime, I will just try and count my blessings just a little bit more.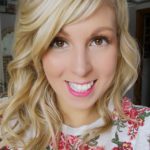 Keziah Harvey is a thirty something, stay at home mom to identical twin girls. She's winging it as the perfect housewife with the chaos and carnage of two toddlers. She's a gardening geek, antiques lover, clean freak, a devotee of the 90s and a passionate, alcohol enthusiast.