Looking for the best shows available for binge-watching? See what our Twiniversity fans are binge-watching now today so you don't miss out!
With so many amazing (and not so amazing) shows on so many platforms, how can you tell what is worth your time? We've put together a list of some shows from our Twiniversity MoM Squad and other twin parents to see what everyone is watching. We've broken this down into 3 categories which are listed by streaming service for you to plan your viewing around naps and bedtime for your little twinnies!
If you aren't sure about the content you should check out common sense media to help decipher ratings to protect your little twinnies!
Do you have questions about your twin pregnancy? Check out our Twiniversity expecting twins classes on-demand or live today!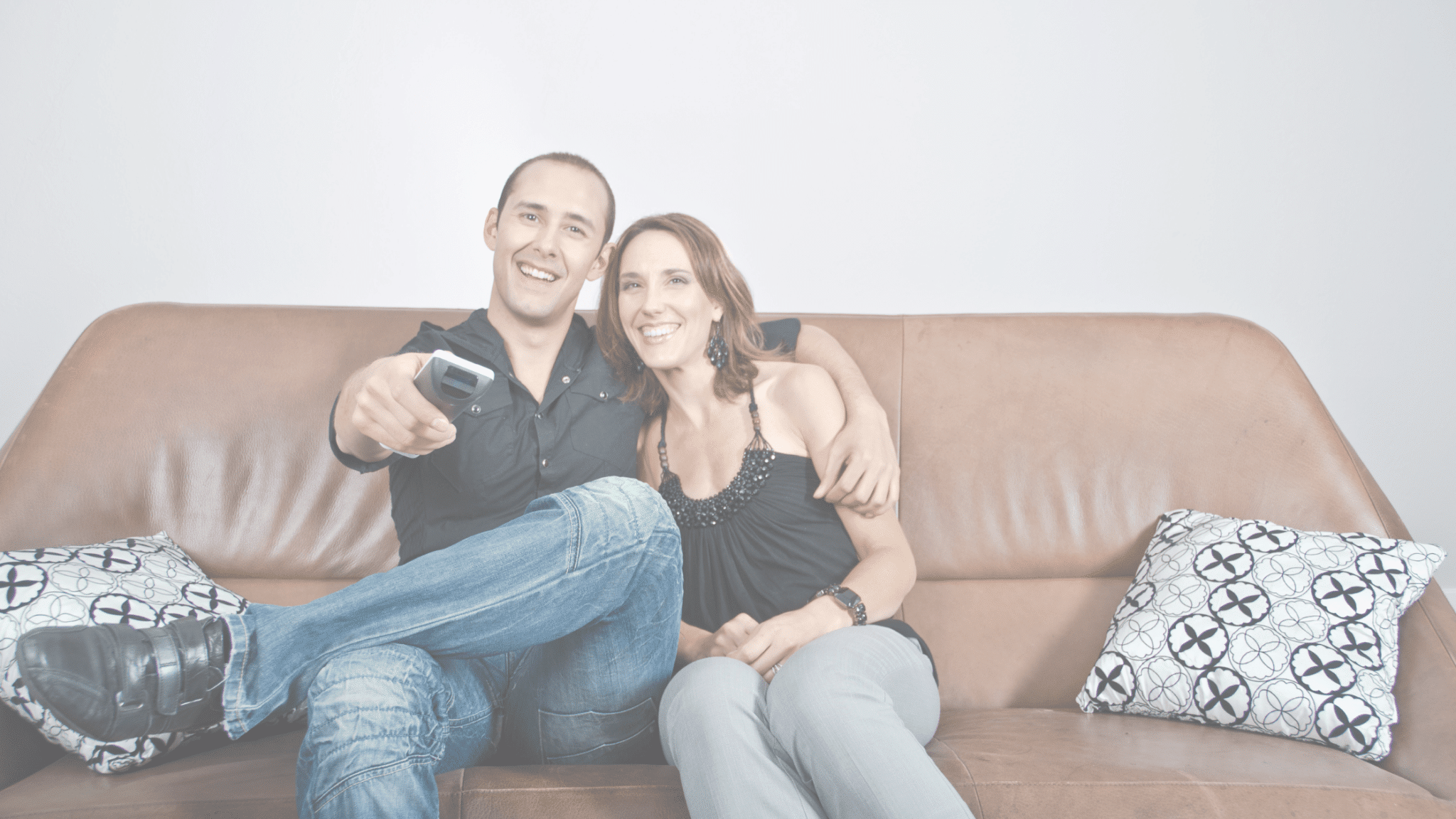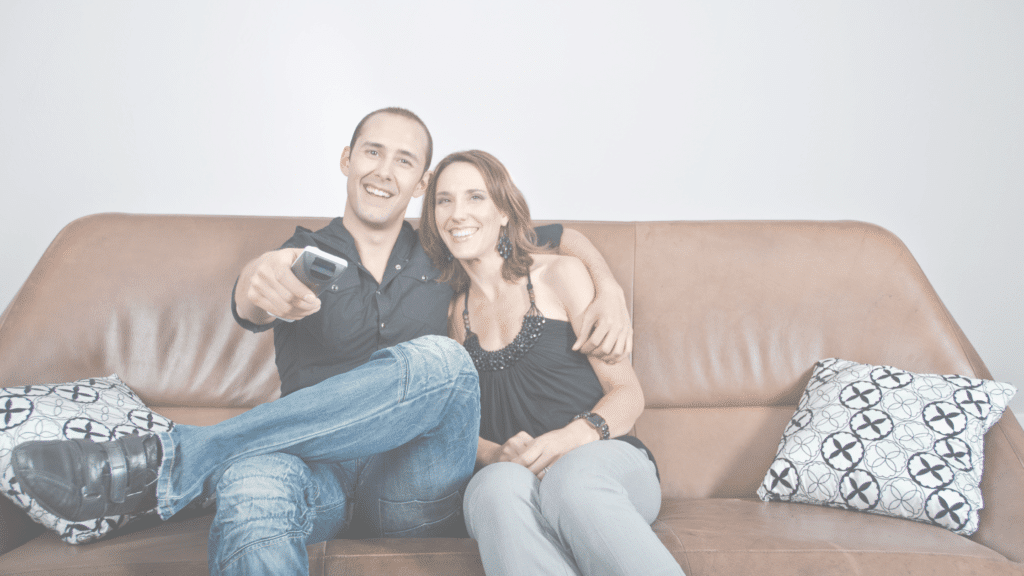 Adult-only binge-watching shows on Amazon Prime Video:
Upload (Amazon Prime Video) Age 16+
Okay, so this one is a Twiniversity fan AND Mom Squad favorite. It's about a man who has his consciousness "uploaded" into a digital afterlife. It's funny and futuristic. Due to language and content, you probably want to wait until your littles go down for a nap. There's only 1 season with 10 episodes so far but season 2 has been confirmed. Be warned, once you start it, you might have trouble turning it off!
Fleabag (Amazon Prime Video) TVMA
A grief-stricken woman navigates life in this British comedic-drama. Fleabag has been hailed as brilliant and hilarious. It might be perfect for after the littles are down for the night, as there are only 2 seasons (12 episodes) to get through. A short binge-watching experience you won't want to miss.
Adult binge-watching show on Netflix
Workin' Moms (Netflix) TVMA
This witty Canadian sitcom about working moms literally couldn't be more relatable right now! We follow 4 women as they return to work after maternity leave. 4 seasons are totaling 47 episodes so far and we know it has been renewed for a 5th season. It is best left to the adults for language and sex.
Shameless (Netflix) TVMA
Everyone has heard of this one by now, right? It's the one about the dysfunctional Chicago family with the alcoholic father. You probably know it. And if you've seen it, you probably love it. This dramedy is sure to keep you busy with 122 episodes already aired over 10 seasons. The 11th season has yet to be filmed but it's keeping us on our toes as we wait!
Better Call Saul (Netflix) TVMA
Who remembers Breaking Bad? Well, this is the prequel to that AMC hit. During 5 seasons (6th and final coming in 2021) we follow Saul Goodman as he attempts to make a name for himself as a small-time criminal defense attorney. This drama is sure to keep you busy for a while with 50 episodes ready to stream.
Dead to Me (Netflix) TVMA
This is a dark comedy about two women who meet at a grief support group. We follow their fast friendship as one of them deals with the unexpected loss of her husband while raising 2 boys, and the other is not quite what she seems to be. There are 2 seasons so far and the 3rd will be coming soon.
Grace and Frankie (Netflix) TVMA
Few things in life are greater than an unlikely strong female friendship, amirite? Two women start the series with a serious dislike for one another. They wind up living together, starting a business together, and generally driving each other crazy! Don't miss this one. There are 6 seasons of this one so far to keep you laughing and season 7 will be along as soon as they can get it out to us eager fans!
Selling Sunset (Netflix) TVMA
This reality show has everything you could want from a guilty pleasure; ridiculously expensive real estate, drama, female relationships, catfights, you name it! It's probably best to watch this one alone. Literally, completely alone because you may be embarrassed you can't stop watching it! Check out all 3 seasons available now!
Ozark (Netflix) TVMA
First of all, who wouldn't want to be binge-watching the genius that is Jason Bateman and Laura Linney for a few weekends in a row? They are both fantastic in this, as is the rest of this cast. For 3 glorious seasons, we watch the Byrde family s they relocate to the Ozarks where they launder money for the drug cartel. There will be a season 4 in 2021 and it is NOT to be missed!
Call The Midwife (Netflix) TVMA
Looking for a period drama set in the 1950's London? We've got just the thing. This series follows a newly certified midwife and her colleagues in a nursing convent in impoverished East London. There are quite a few graphic birth scenes so this is another one best for nap time binge-watching.
Adult-binge-watching on Hulu
The Handmaid's Tale (Hulu) TVMA
Oh, the Handmaid's Tale! This little gem is based on the best-selling Margret Atwood novel. It's is a dystopian tragedy that features a totalitarian society where women are viewed as property. It is pretty dark and has some very disturbing themes but will keep you on the edge of your seat, rooting for June during the 3 seasons already available. We're all eagerly awaiting season 4 in 2021!
Want more from Twiniversity? Head to our membership page to see what fantastic benefits are waiting for you right now!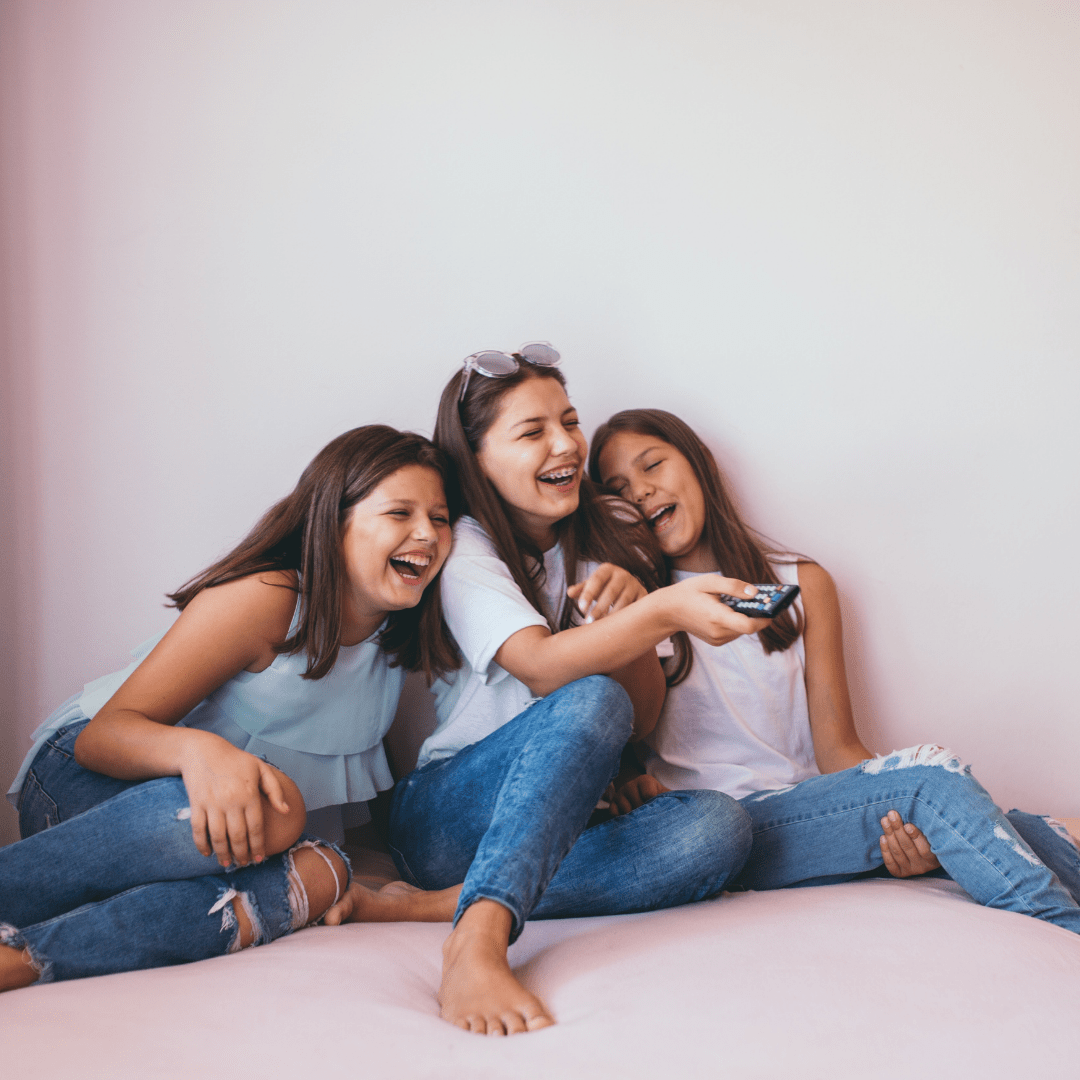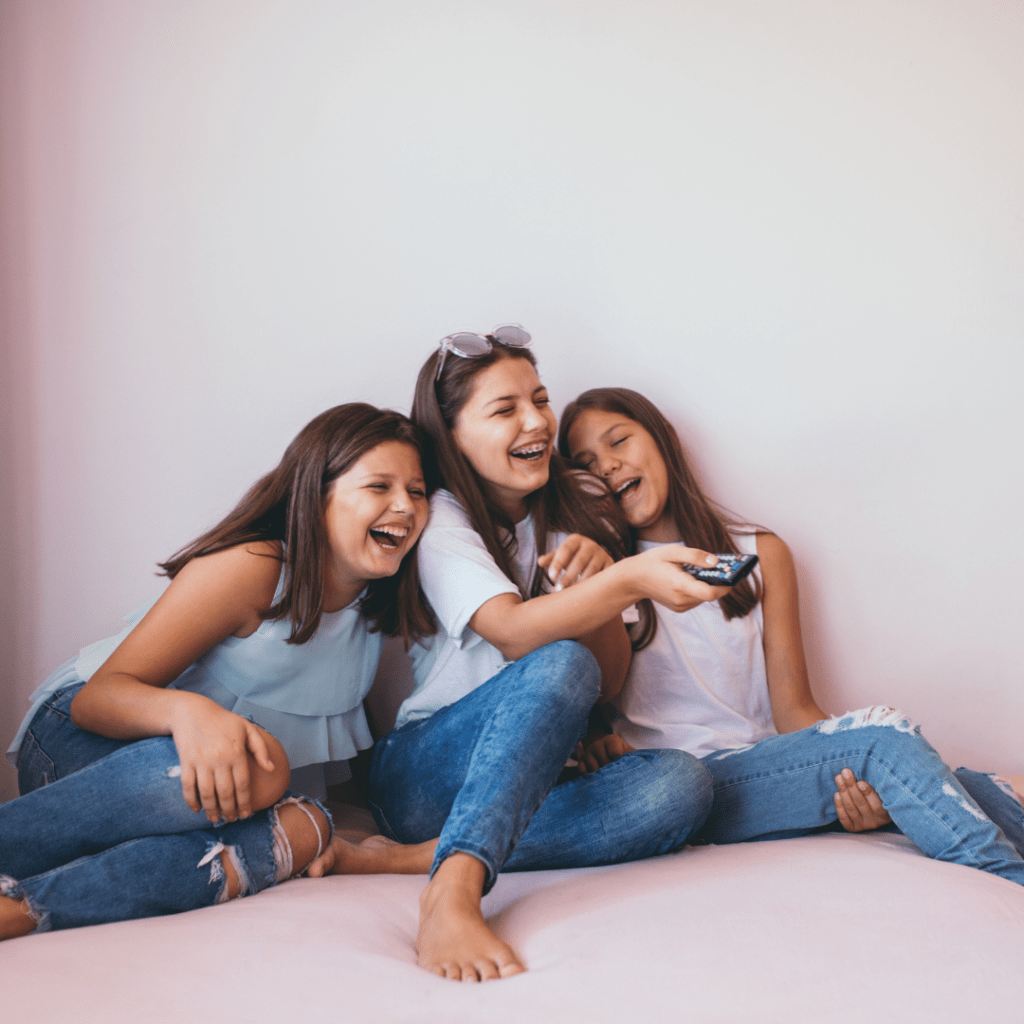 Binge-watching shows to watch with your older kids on Netflix
Atypical (Netflix) TV14
This comedy-drama is teen binge-watching at it's finest. We follow Sam, a high school senior with autism as he navigates gaining independence and how that impacts his family and friends. This is a good one to watch with your teens and even mature tweens. There is some foul language and a bit of sex talk throughout the series. There are 28 episodes currently on Netflix and the last season will be streaming in 2021.
Schitt's Creek (Netflix) TVMA
Don't be too quick to write this one off as not worth your time. This all-star cast brings it in each episode as the Rose family finds themselves going from uber-rich to super-poor. Follow along for 6 seasons (7 coming to Netflix in October 2020) as this family bonds and creates an amazing sense of community in their new small-town. Occasional language and reference to drugs make it appropriate for most teens and even tweens.
Jane The Virgin (Netflix) TV14
This quirky dramedy will have you laughing and cheering for Jane for 6 full seasons. Her life is thrown when she is accidentally inseminated at the doctor. The series touches on some adult topics but overall is a great family-friendly show you could absolutely watch with tweens and teens. Or even alone with the good candy stash after bedtime!
Sweet Magnolias (Netflix) TV14
Three lifelong friends in a small town juggle their personal lives, families, and a new business venture together. The 1st season in absolutely binge-watching genius and will leave you begging for more! Not to worry, season 2 will be along just as soon as they can get it filmed!
Virgin River (Netflix) TV14
If you like Sweet Magnolias, give this series a try. This drama has a heartwarming, yet gloomy feel to it that will leave you needing to know the backstory while hoping for Mel to find peace and healing. They only have 1 season so far but word on the street is that season 2 is on its way soon.
Binge-watching with older kids on Hulu
Younger (Hulu) TV14
Follow this funny, dramatic series for 6 seasons now as a 40-year-old mom passes herself off for a 26-year-old woman to land her dream job. See how she juggles both lives so no one discovers her secrets. Season 7 hasn't even started filming yet, so you have plenty of binge-watching time left to get caught up!
90-Day Fiance (Hulu) TV14
Reality binge-watching anyone? Each season this TLC show follows couples who are using a fiance visa as a way of getting one-half of the couples into the U.S. These international fiances have only 90 days to get acquainted with one another and decide to get married or go back home. Check it out and see how fast you get sucked in!
Looking for a great movie to watch with your twins? Try these family-friendly movies you can watch with your kids today!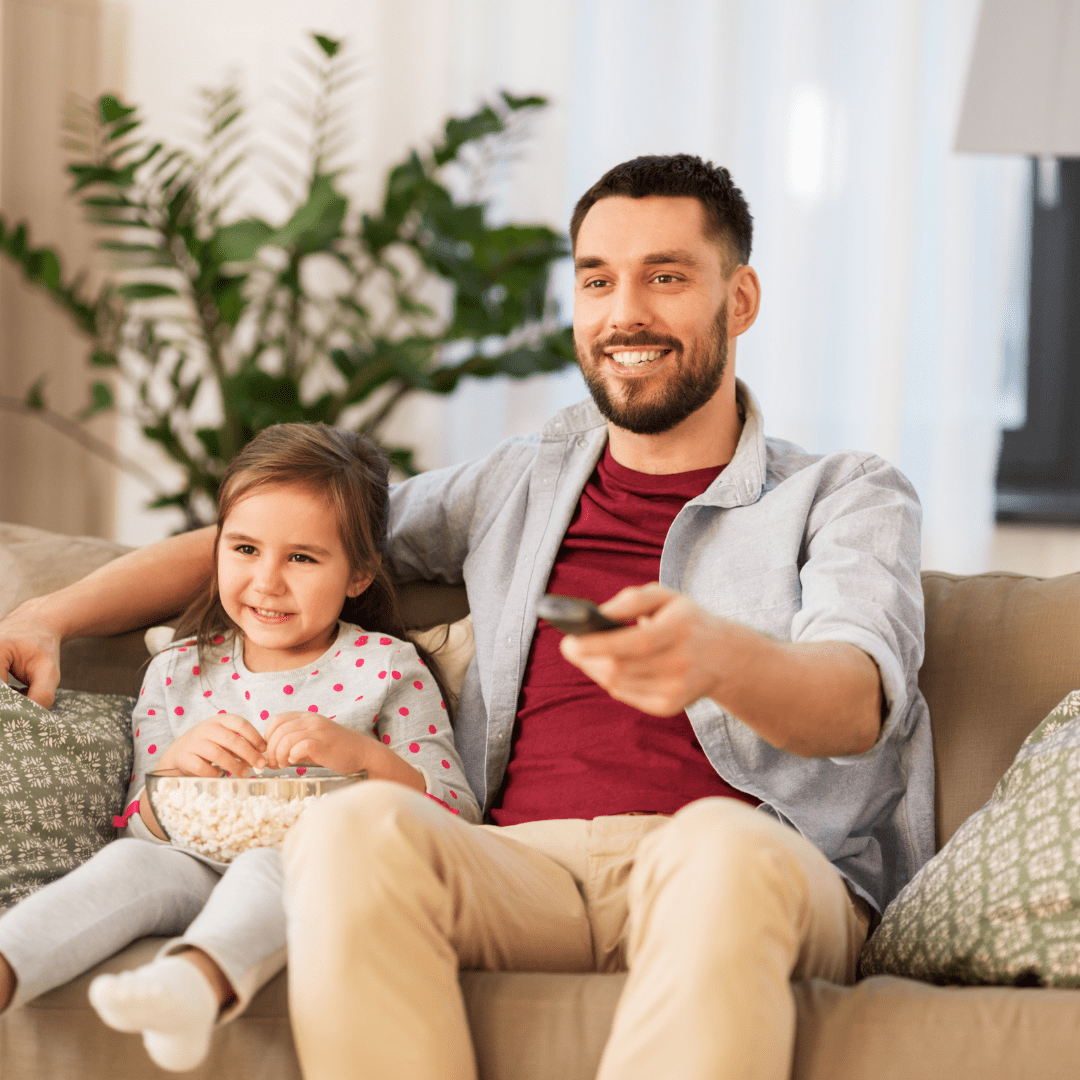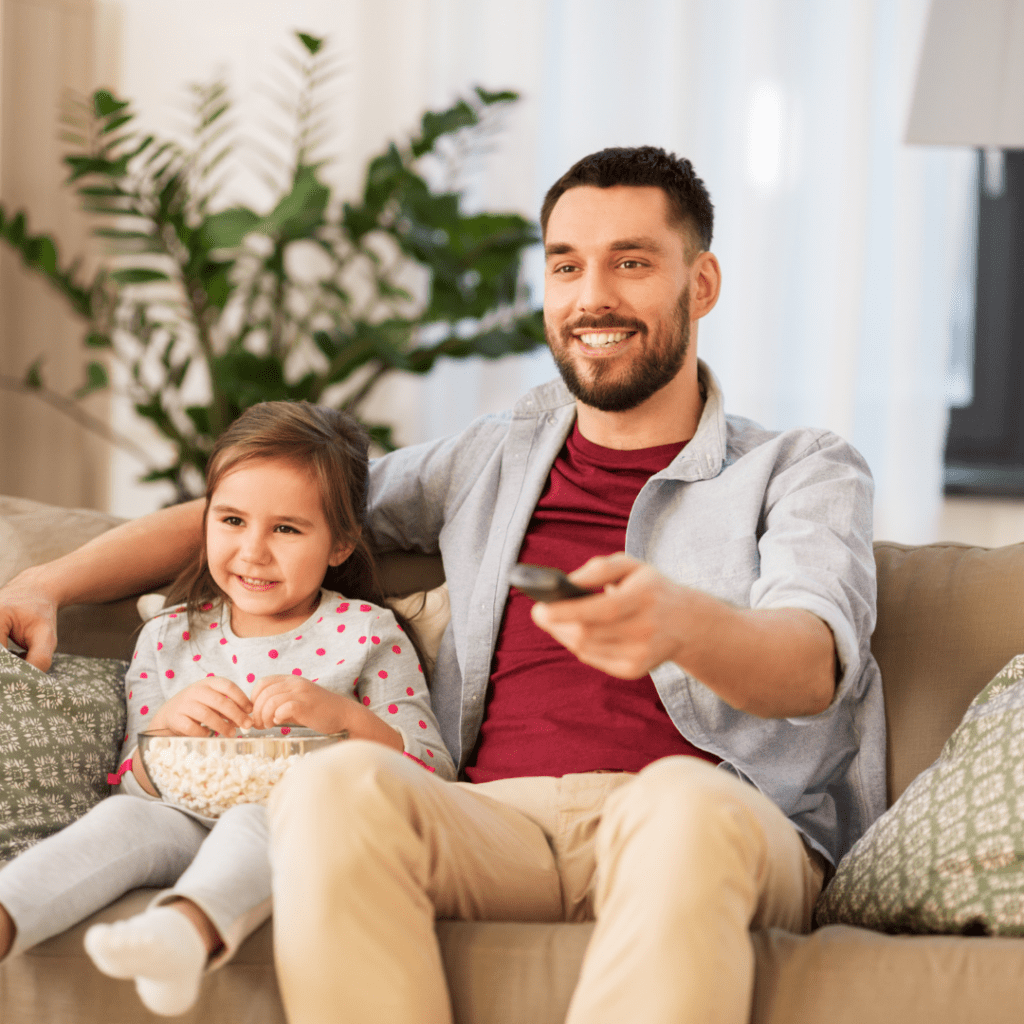 Family-friendly binge-watching content on Disney+
The Imagineering (Disney+) Family
This in-depth, historical look at the inside of the Walt Disney theme parks wills surely keep your attention and even grab the attention of your littler ones! There are only 6 episodes to this miniseries, so it might be right up your alley if you're not looking for a huge time commitment.
Family-friendly binge-watching on Netflix
The Good Place (Netflix) Family
Holy freaking shirtballs, was this show funny. Watch all 4 seasons of this comedy starring Kristen Bell and Ted Danson, among others. This is the stuff comedic gold is really made of. You'll laugh, you'll cry. No, seriously, grab your tissues before the finale!
The Office (Netflix) TV14
If you haven't seen this one yet, I just don't know what you're waiting for. This hit follows disgruntled workers in-you guessed it- the office. There are 9 seasons of this award-winning show to stream and it's the kind of show you can just watch over and over until even your kids know the plots and characters.
Parks and Recreation (Netflix) TV14
Looking for some lighthearted child-friendly humor? Look no further. This one will keep you laughing for all 7 seasons and maybe even your kids, too. See How Leslie Knopes' attempts to beautify her town are blocked at every turn by bureaucrats, red tape, and selfish neighbors. Hurry and check this one out today!
Family-friendly binge-watching on Hulu
30 Rock (Hulu) TV14
The creator and many stars of SNL brought up 7 seasons of this comedy based on a comedy show writer. The eclectic characters have you rooting for them, even when they're awful. Grab the popcorn and snuggle up!
Family-friendly binge-watching on Amazon Prime Video
Downton Abbey (Amazon Prime Video) Family
Okay, so your children probably won't have any interest in this. In fact, the period piece will probably come across as boring to them. BUT, there is nothing inappropriate to little eye, or ears, so watching it while your toddlers color in the room or play with trucks is completely doable. Set in the early 1900's we follow the Crawley family and their servants and see how their lives are intertwined with each other. You'll fall in love with almost every single character, and just when it's over, there's a movie to check out!
Have you heard about Luca from Pixar yet? Check out our post on it here. It features a list of our tops 10 best Pixar movies, too!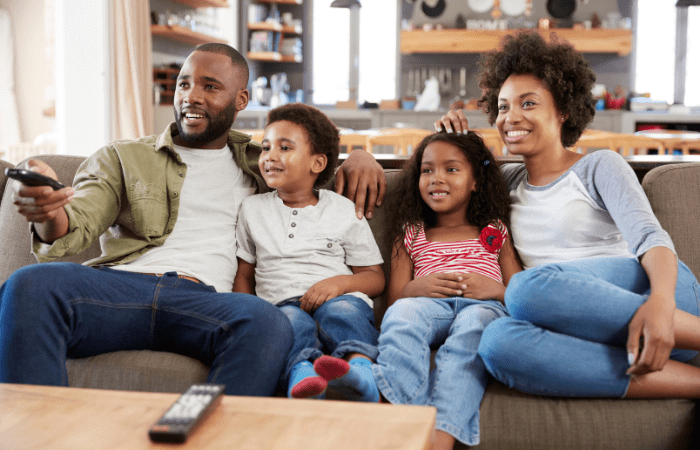 So, I'm sure we've missed some (MANY) quality shows but with a good mix of comedy, drama, and reality this list really does have something for everyone. Happy binge-watching!