Are you thinking about dressing twins alike? Find out what our twin moms have to say about it, sponsored by our friends at GerberChildrenswear.com!
Gerber Childrenswear's Grow by Gerber line offers adorable and affordable infant apparel that's made with 97% organic cotton and 3% spandex. No more "too big" or "too small"… the added touch of spandex allows clothes to grow as your child moves freely about for all day comfort. Made with a soft and stretchy organic cotton and spandex blend, these outfits are comfortable for all-day wear. They're easy to clean, easy to change, and supremely stylish! Sizes in the Grow by Gerber line range from Newborn to 12 Months.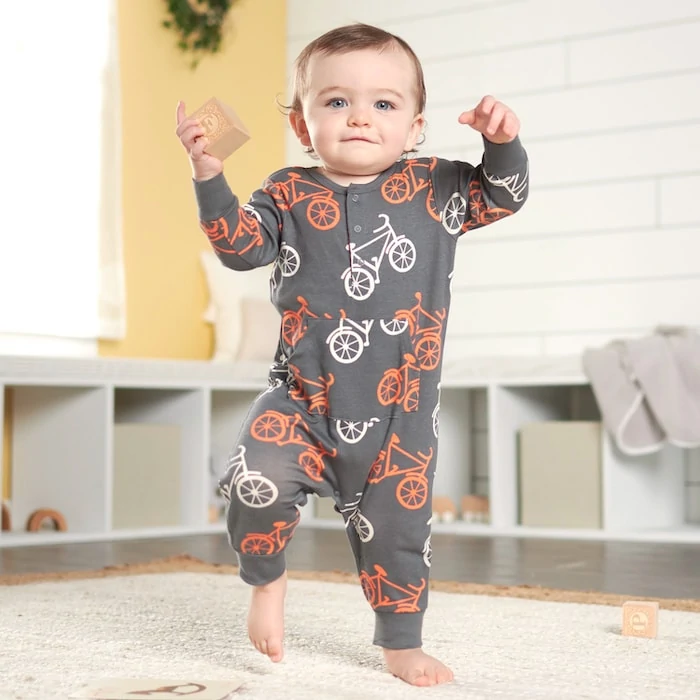 Gerber's commitment to excellence has remained a constant guiding force for over 90 years. Gerber today is as dedicated to the well-being of babies all over the world as it was when it began in 1928, and as it will be in the years to come.
Whether you're looking for twin clothes boy, twin clothes girl, twin baby clothes boy and girl, or baby clothes preemie, Gerber Childrenswear has got you covered from Preemie to 5T!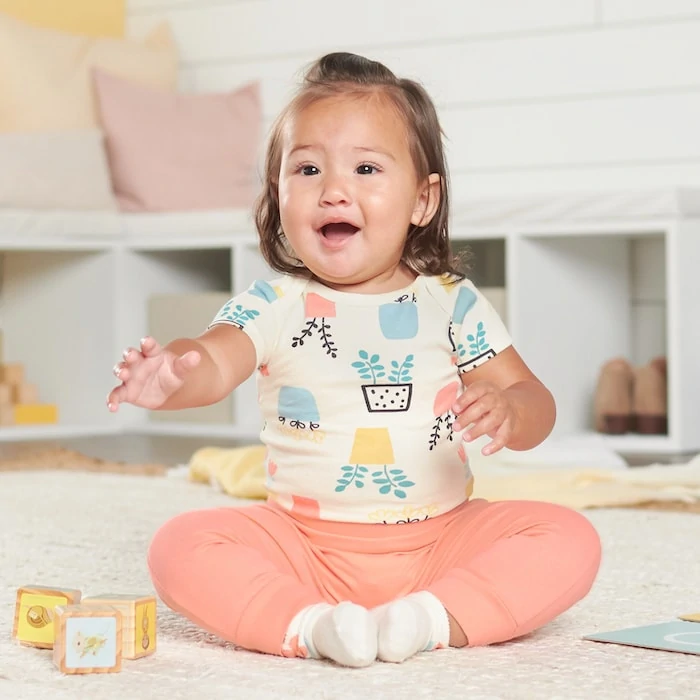 Dressing Twins Alike: Good Idea or Bad Idea?
Is dressing twins alike a good idea? Are you risking their individuality by dressing them alike, or missing out on a fun opportunity by refusing to dress twins alike? We asked our community of twin moms to chime in on dressing twins alike and, BOY, did we get a lot of strong opinions! It's clear that twin moms feel very strongly one way or the other about the subject of dressing twins alike. Here's some of the best comments to help you decide if you want to dress your twins alike or not!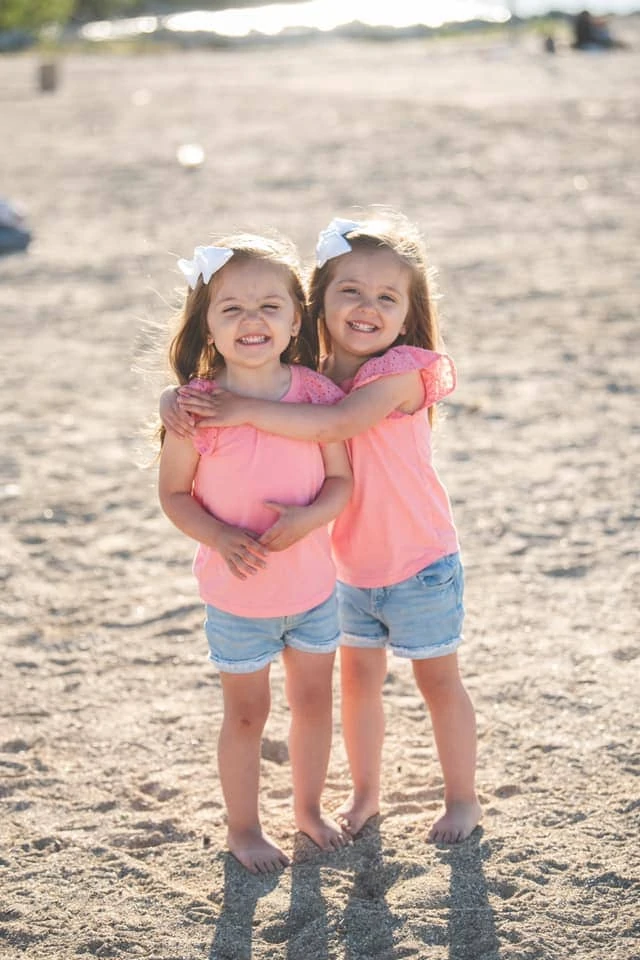 Yes, I've been dressing twins alike but they are just babies right now so I'm having my fun. It's only some outfits though, like a couple times a month. It's fun and we get a kick out of it. 🙂 when they aren't dressed the same though I have a touch of OCD and HAVE to have them in coordinating outfits at least. Once they grow up and start having their own taste and show an interest they can dress however they want. – Celeste A.
When they were babies, one was in pink and the other in purple so we could tell them apart easily. Once they were old enough to pick out their own clothes, they developed their own style (but did dress the same sometimes to fool people!) – Tiffany M.
Nope. Nope. Nope. They are individuals, I treat them as two people. They are like chalk and cheese. Other reasons: I couldn't tell them apart if they were dressed the same. I can't be arsed to always keep track of the outfits. I get to buy all the items of clothing we like, instead of only buying some things because I'm buying two of each. They have their own opinions and, as long as it's weather appropriate, I've got better things to argue with them over. – Lindsay C.
Yes, I did it when they were younger because it thought it was cute. I do it now to keep my sanity because they are always fighting over which outfit is cuter. I buy two of everything including bows, shoes, and undies. When they are ready to let it go I will too. They just turned 5. – Beatrice M.
Nope, I never have dressed them alike. I have 9 year old boys, they are 2 different people and like to pick out their own clothes. Even when they were smaller I didn't. I never bought 2 of the same outfit and never just put them in one color. I have heard of some parents putting one in red and one in blue. I put them in whatever I liked that day. – Jennifer R.
Nope. My boys are identical. I like coordinating them, but do not match them exactly. Being twins is so special, but I like to encourage them to be individuals too. – Samantha U.
Yes, because it's easier doing the shopping when you're dressing twins alike. Just grab 2 of everything. 🤪 – Chasity G.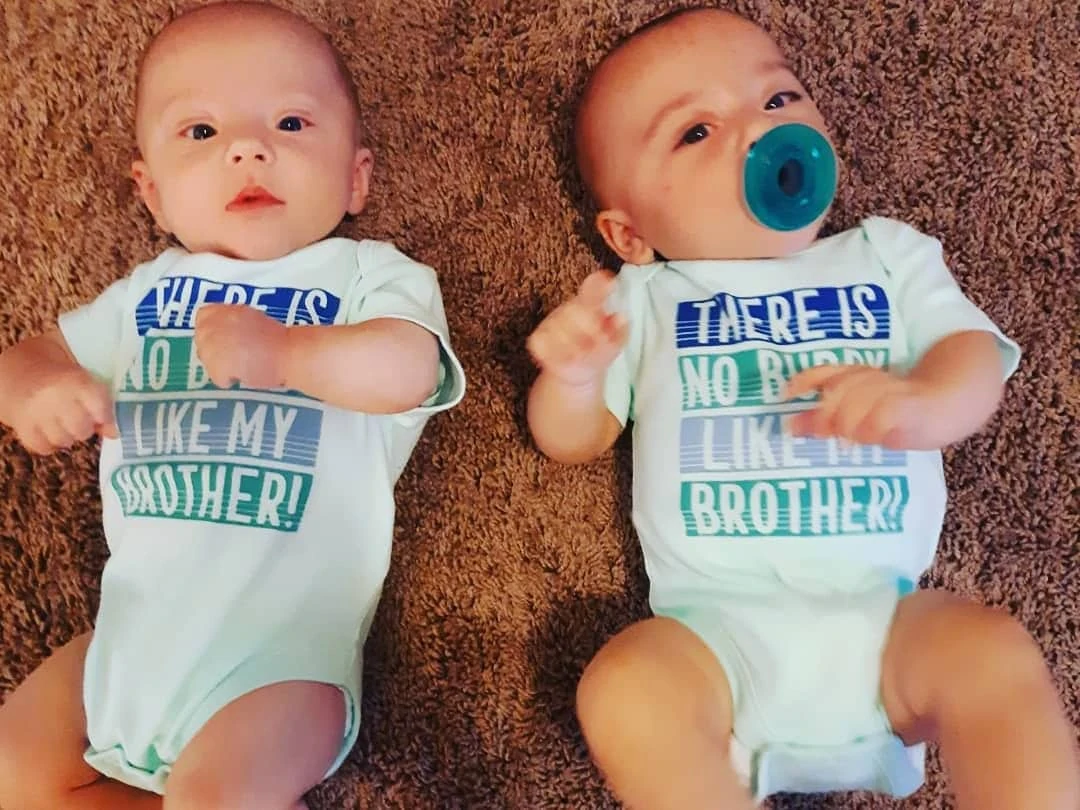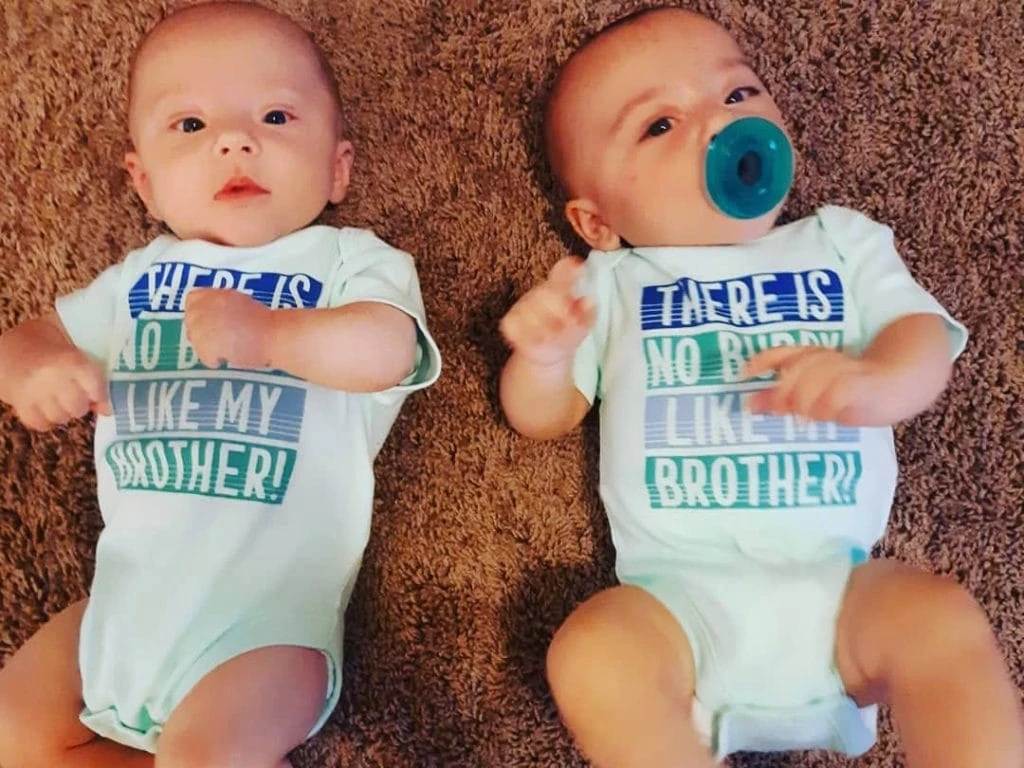 No, we felt like they are their own people and they are too often grouped together as "the twins" rather than naming them individually. To dress them alike in my opinion was to continue to allow people and ourselves really to treat them like an entity rather than their own individual selves. – Melissa M.
Yes, it started out as being cute and now it's just one less decision we have to make in the mornings. – Erica S.
We were dressing twins alike very rarely up until age 6. Sometimes on holidays and if someone bought them matching outfits we would, but that is it. We have always treated them as individuals…they have always been called "the girls" and never "the twins". They are genetically identical but couldn't be more different individuals. – Jessica M.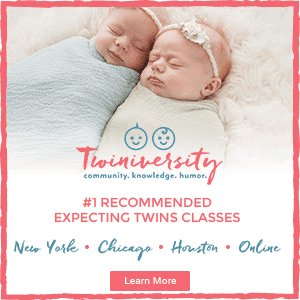 Having twins? Ever wish there was an expecting twins class to get you ready for your twins? Well, relax, there is! We offer Twiniversity classes in New York City, Chicago, Houston, and ONLINE, created exclusively for expecting and new parents of multiples. Click here to learn more… and while you're at it, check out our breastfeeding twins class and baby safety class!
When I was pregnant I said I wasn't going to dress them alike. I said I would put them in similar but not exactly the same outfits. And then they were born and it's so cute and I can't help myself. So yes, I do dress them alike a lot. I'm sure as they get older I will not be able to, but for now I do. – Laurie J.
I do…. in part because it saves a lot of fights and tears. No arguing over who gets which shirt, they just wear the same thing. – Addie G.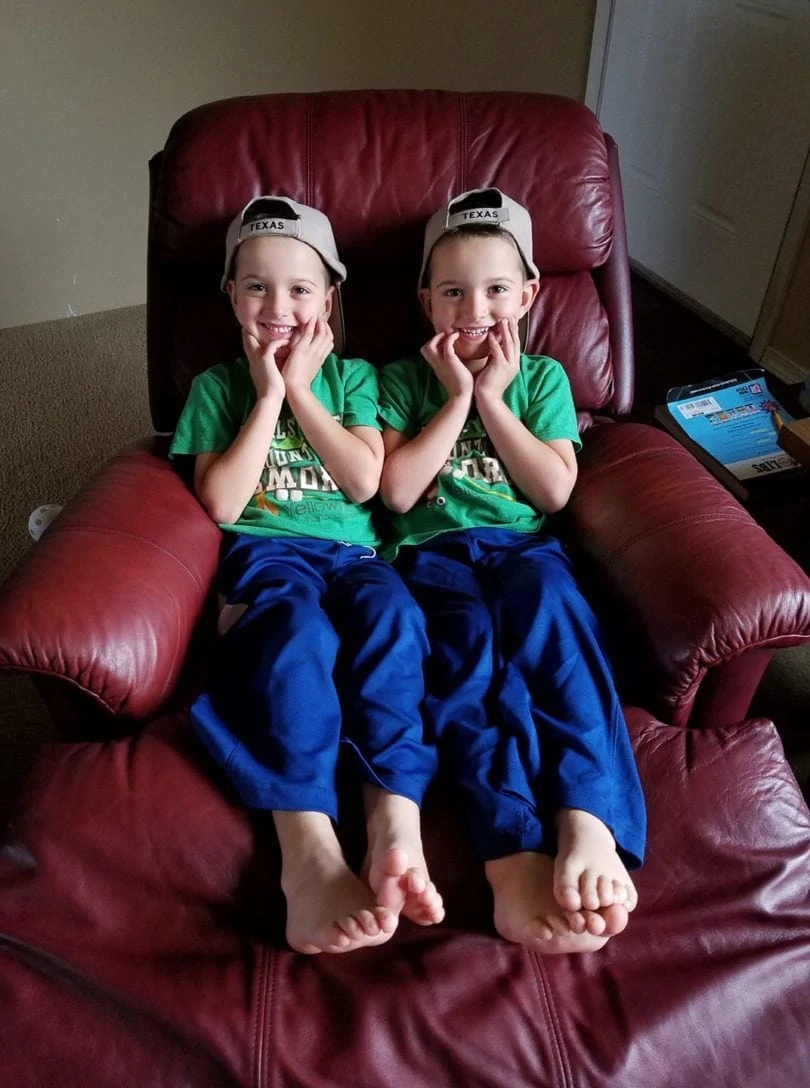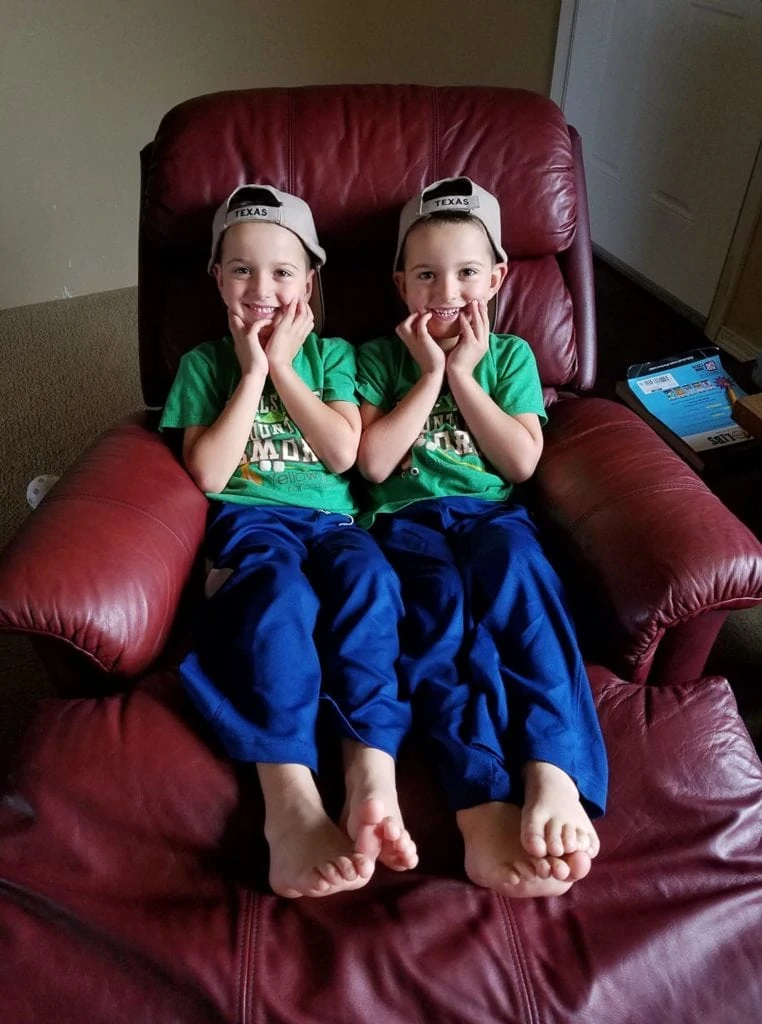 Yes, my boys are identical and I've always found it cute to dress them the same. As they have gotten older (4 and a half) I started to buy them different coloured shirts, shorts, and toys.. then they started to fight over the same one because "that one's better" so now I continue to buy them everything the same. When they are ready to dress differently they will let me know. – Megan K.
Dressing twins alike only happens if we're going to a crowded place (in case one goes missing and I need to report what the other is wearing). – Melanie L.
Yep. They aren't even 2 yet. I'm not shopping for toddler outfits based on their personalities. Sure when they get older and want to pick out clothes, but for now it's just easier to match.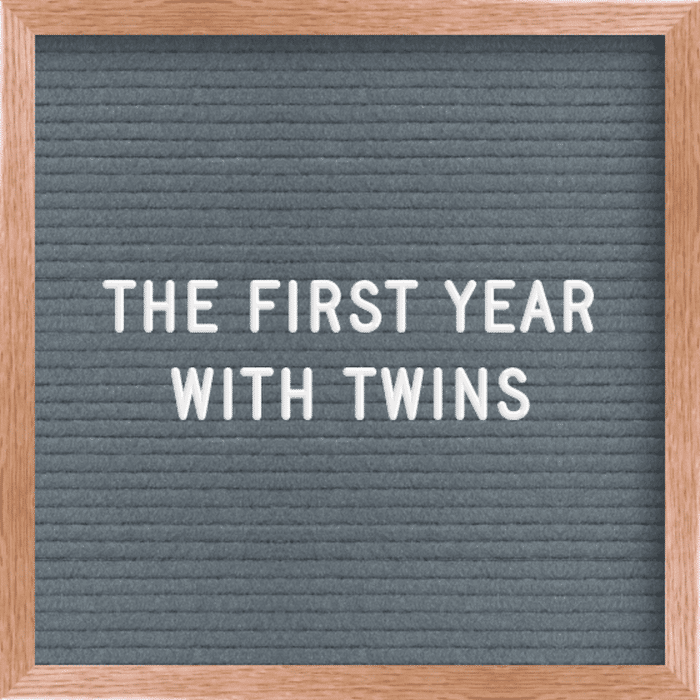 Stressing out with your infant twins? Let us help! Learn what to expect in the first year with twins, including tips, tricks, and advice from real twin parents who have been there. Click here to learn more… and while you're at it, check out our twin parent coaching services and Twiniversity shop!
Looking for a dad's perspective on dressing twins alike? Check this out: Why I Won't Dress My Twins the Same
Plus I find it harder to tell them apart when they don't match. 😂 I will say as newborns it was significantly easier to dress them in completely different sleepers for bed time. It was easier to remember, "Oh, I fed the baby in stripes last". – Ashleigh L.
I dress mine similarly when we go out and do things (not much anymore with COVID). They are 3 now and like to be like each other. I know they will change their mind as they grow into their own opinions and I'm fine with that too. Having them dress the same shouldn't take away their personalities, if so, those are some strange clothes! – Rachel B.
I think it's kind of funny when people say dressing them differently encourages individuality in their toddlers because then people can tell them apart. But then it just becomes, "this one is wearing the blue shirt" rather than encouraging people to get to know them by their unique features and their personalities. I dress my identical twins the same and I think it's nice that people know how to tell them apart based on "Oh, T is the one who says thank you to everything and his hair part is different," and "B is the one who likes to clap." – Lindsey S.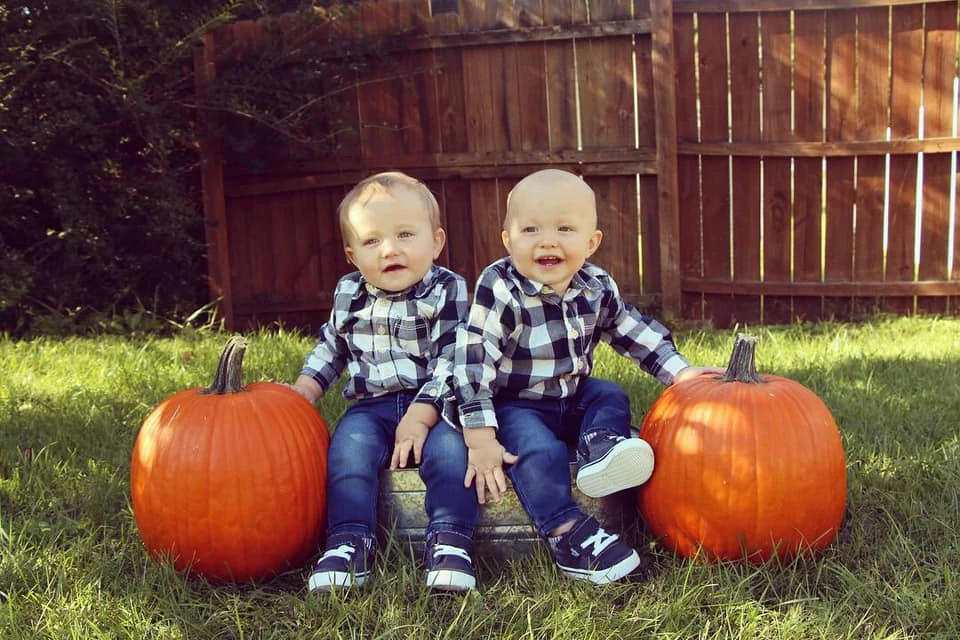 I have girl/boy twins. I dressed them in coordinating outfits a lot when they were younger. Now they don't dress anything alike. My daughter prefers jeans or jeans shorts! My son likes softer pants. He doesn't like jeans! My son loves hoodies! My daughter is always hot! She doesn't even like long sleeves in the winter! LOL! We still coordinate for photos. But they both have input. – Dawn F.
My girls are four (coming up 5) and I let them decide, so yes for the most part they want to dress the same. They love being twins and will more often than not choose the same. Personally, I don't think it takes anything away from their individuality. They are different in nature and very much their own people. But they love the special bond they have and I don't feel that they are treated as anything other than themselves. – Helena S.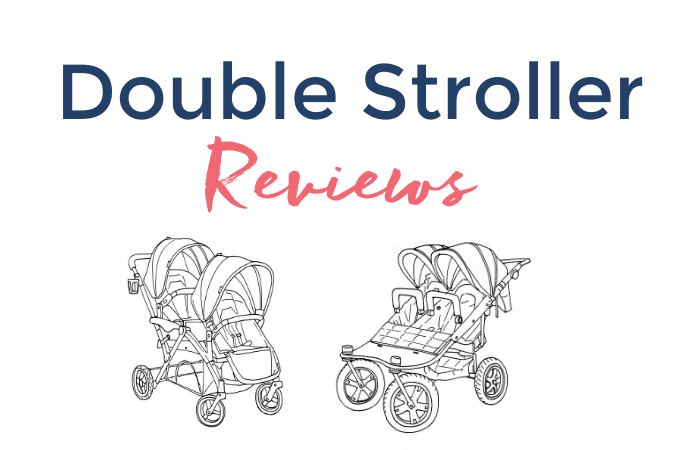 Are you looking for the best double stroller for twins? Not sure if you should go for a tandem stroller or a side-by-side stroller? And what about a Snap N' Go? We've got all the details for you in our double stroller resource. Click here to learn more… and while you're at it, check out our expecting twins classes and the Twiniversity shop!
Strapped for cash and need to get new clothes for your twins? Read this… Buying Twin Clothes on a Budget
I'm dressing twins alike most days. If they aren't dressed exactly alike, I at least make sure they match color-wise or the same type of outfit. I'm weird about it, LOL. And shoes, I ALWAYS get 2 pairs of the same shoes because they want to fight over those the most. – Julie C.
Not usually. They are their own people and will have to share enough other stuff and they get more clothes if you don't. BUT some things are just too cute not to match. – Heather B.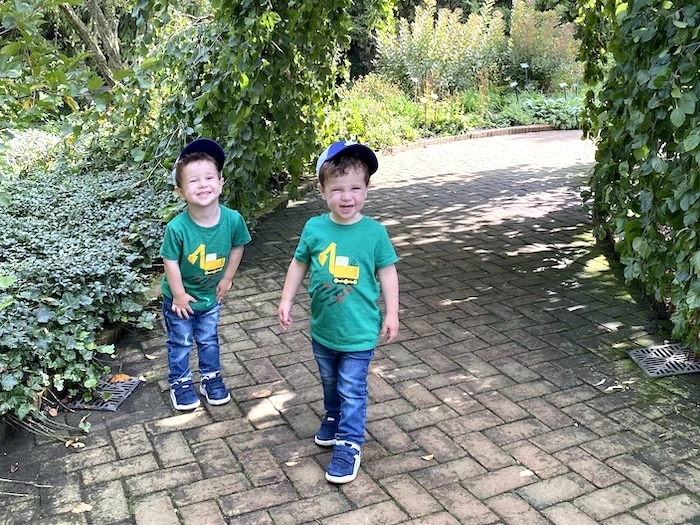 Yes, I like dressing twins alike, for the most part, or they have coordinating outfits. I just think it's cute and I even did it with my singletons who were 2 years apart. Once they start to assert themselves I will let them do whatever they'd like. – Carol B.
I have fraternal twin girls and have always dressed them alike. It was just easier for me. They are 4 and can pick their own clothes but they still choose to match. Their little sister is 2 years younger and they want her to match too, LOL. She is thrilled to be included. – Kara P.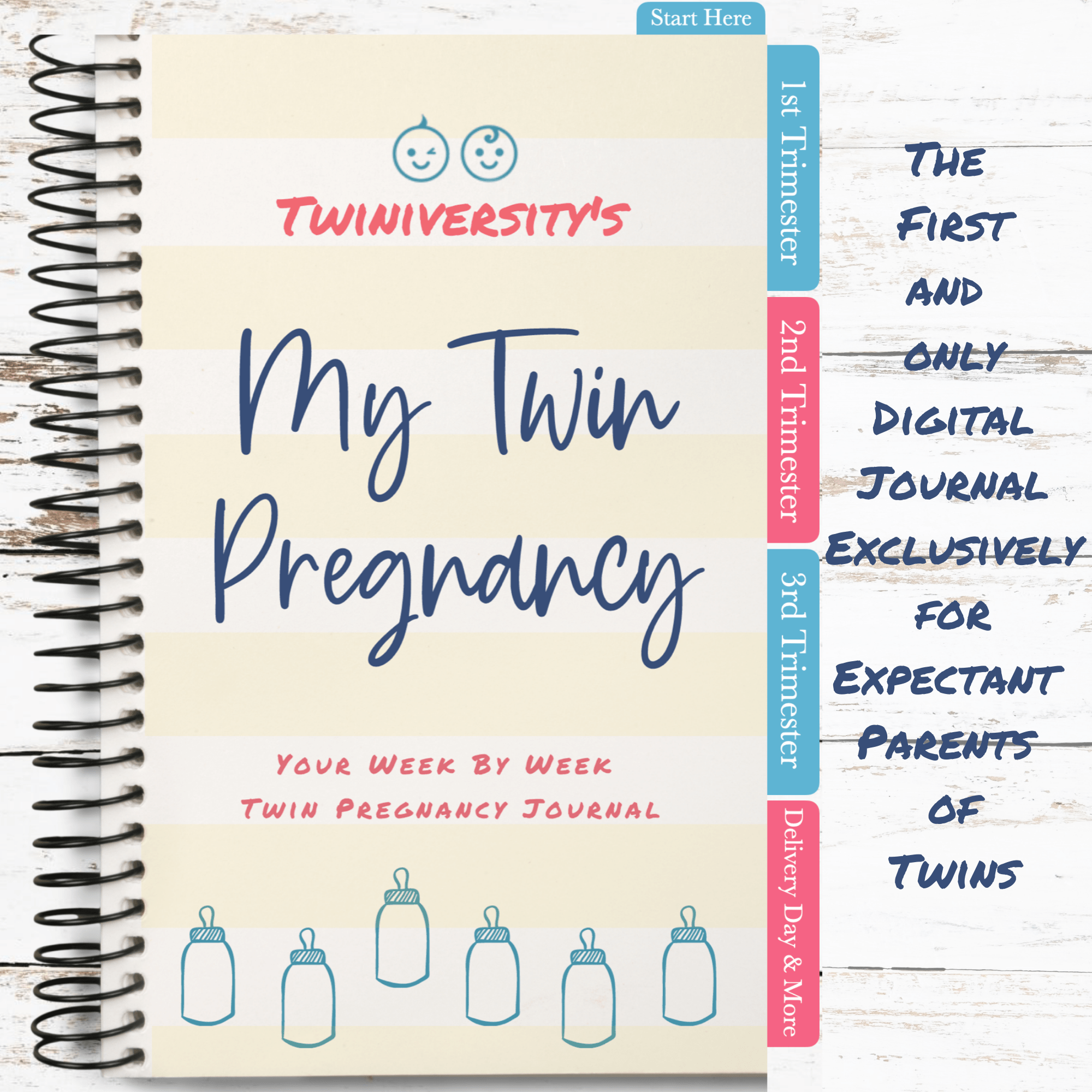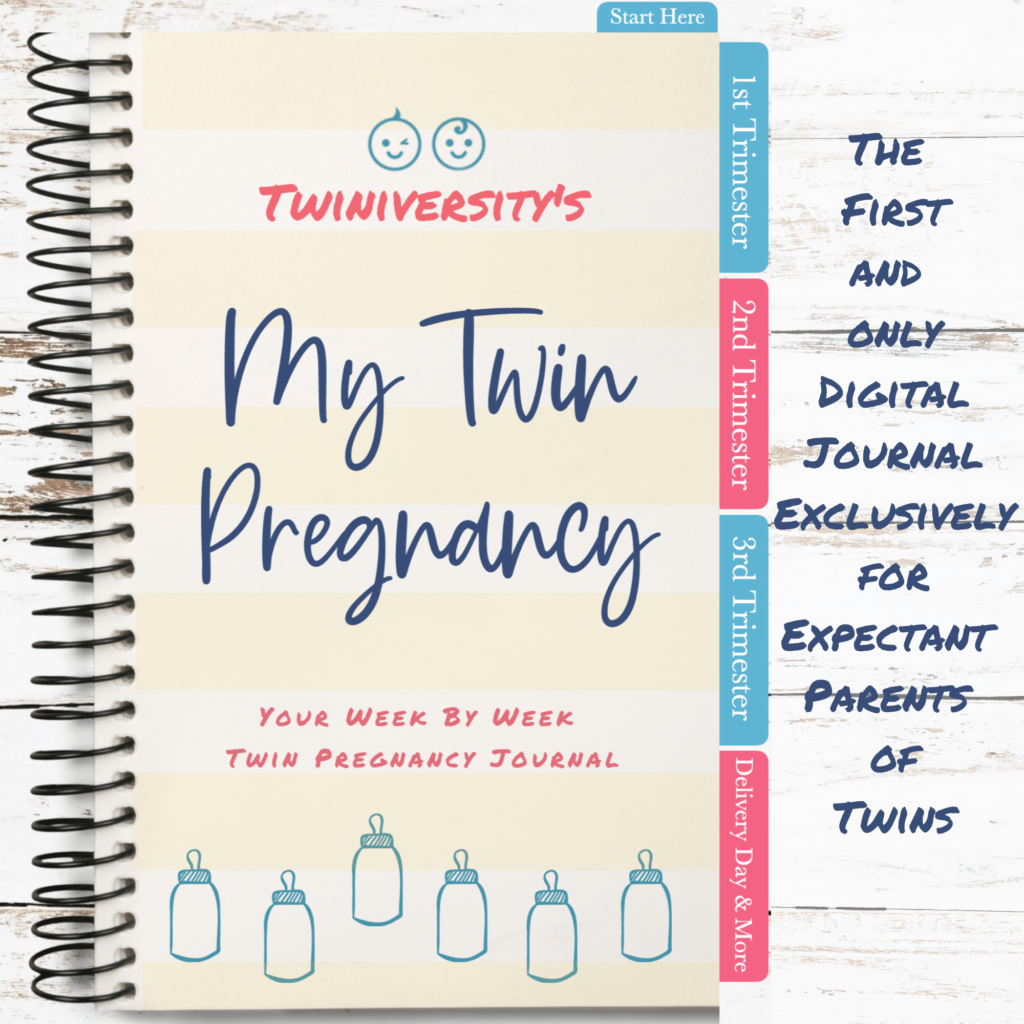 Our new digital twin pregnancy journal is up for sale on the Twiniversity Etsy store! This is the first and only digital journal exclusively for twin pregnancy. It's the perfect way to record your precious twin pregnancy memories to cherish for years to come. Click here to learn more… and while you're at it, check out our expecting twins classes and Twiniversity Shop!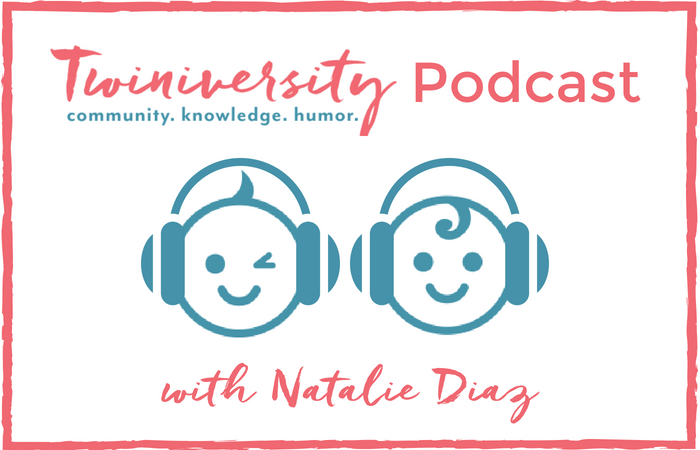 Got twins? Us too! The Twiniversity Podcast with Natalie Diaz is created by parents of twins FOR parents of twins. This podcast is all about parenting twins, offering plenty of tips, parenting hacks, and (of course) some good laughs. Click here to subscribe for free… and while you're at it, check out our awesome twin parenting classes and the Twiniversity shop!