These pregnancy quotes will make you laugh and inspire you to thrive through the 9 months of glorious change. You will relate now, or you will soon!
Funny pregnancy quotes may be the only thing that you are laughing about when you're pregnant with twins. You may not be able to see your ankles or your lady parts but you are creating human beings! Two of them!
It is tough being pregnant, and twice as tough when you're pregnant with twins. It can be hard on your body to carry twins. Not only that, but it can also be pretty darn scary at times. We all know that twin pregnancy is high risk, so you're probably feeling a little unsettled right now.
You deserve a good laugh and some inspiration to get you through these 9(ish) months! Some of these pregnancy quotes will give you just the right amount of encouragement to get you through and some of these pregnancy quotes will have you doubled over. Be sure to empty your bladder first. You've been warned!
Check out this list of 29 awesome pregnancy quotes you will be able to relate now…or you will soon!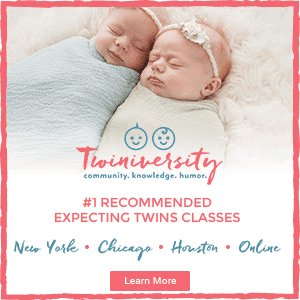 Pregnant with twins and FREAKING OUT?! First, take a deep breath. IN…. OUT…. that's better. OK, we've got you covered. Sign up now for an expecting twins class and we'll get you ready with what you need to know before bringing home your dynamic duo. We offer live classes on Zoom or on-demand classes available 24/7. Click here to check it out!
What should I caption my maternity photos?
"Ask me my due date one more time…"- Anonymous
"I make humans two at a time. What's your superpower?" – Anonymous
"I was told there would be glowing." Anonymous
"Life is tough enough without having someone kick you from the inside." – Rita Rudner
"Being pregnant finally helped me understand what my true relationship was with my body–meaning that it wasn't put on this earth to look good in a swimsuit." – Amy Adams
"Pregnancy is getting company inside one's skin." – Maggie Scarf
"A mother's joy begins when new life is stirring inside… when a tiny heartbeat is heard for the very first time, and a playful kick reminds her that she is never alone." – Author Unknown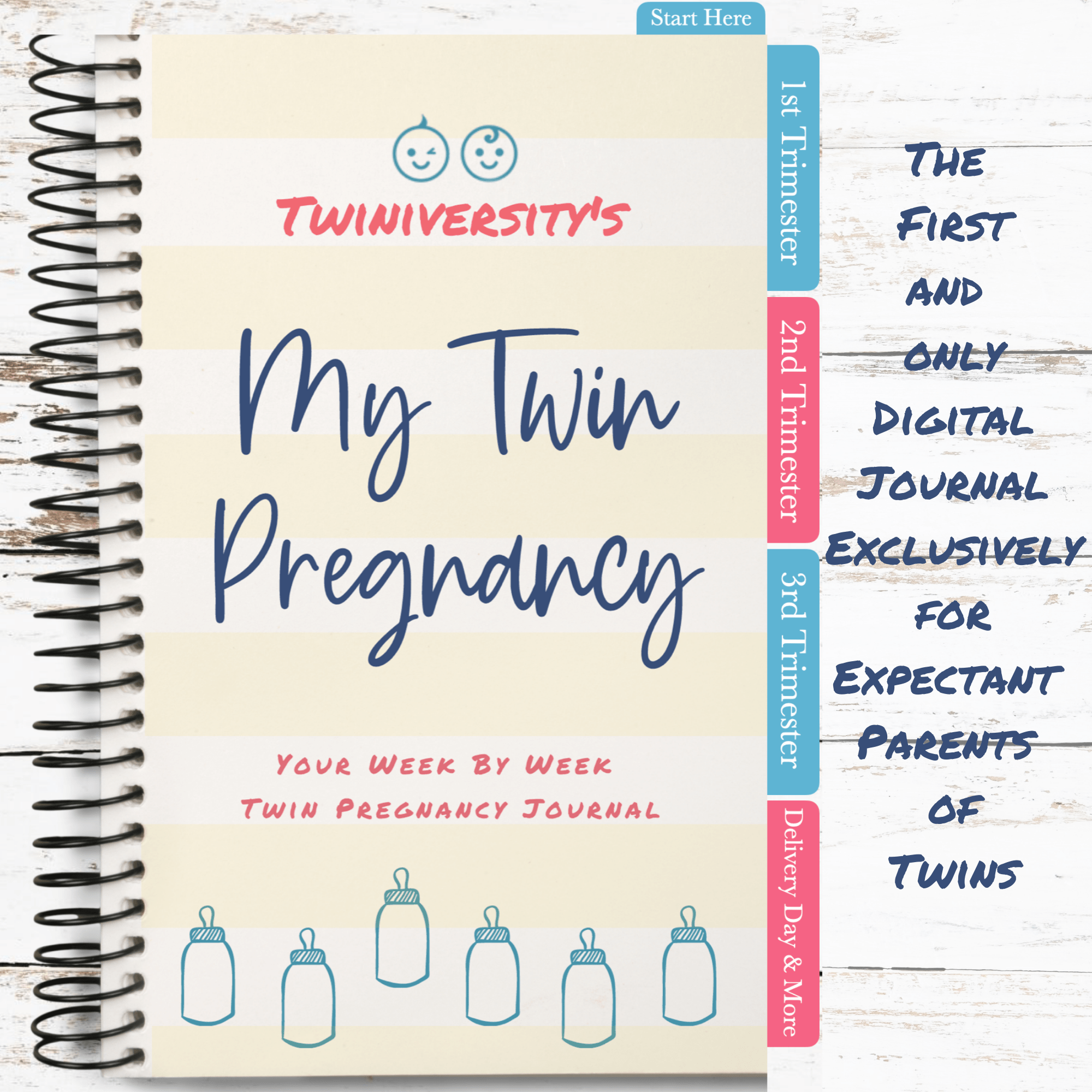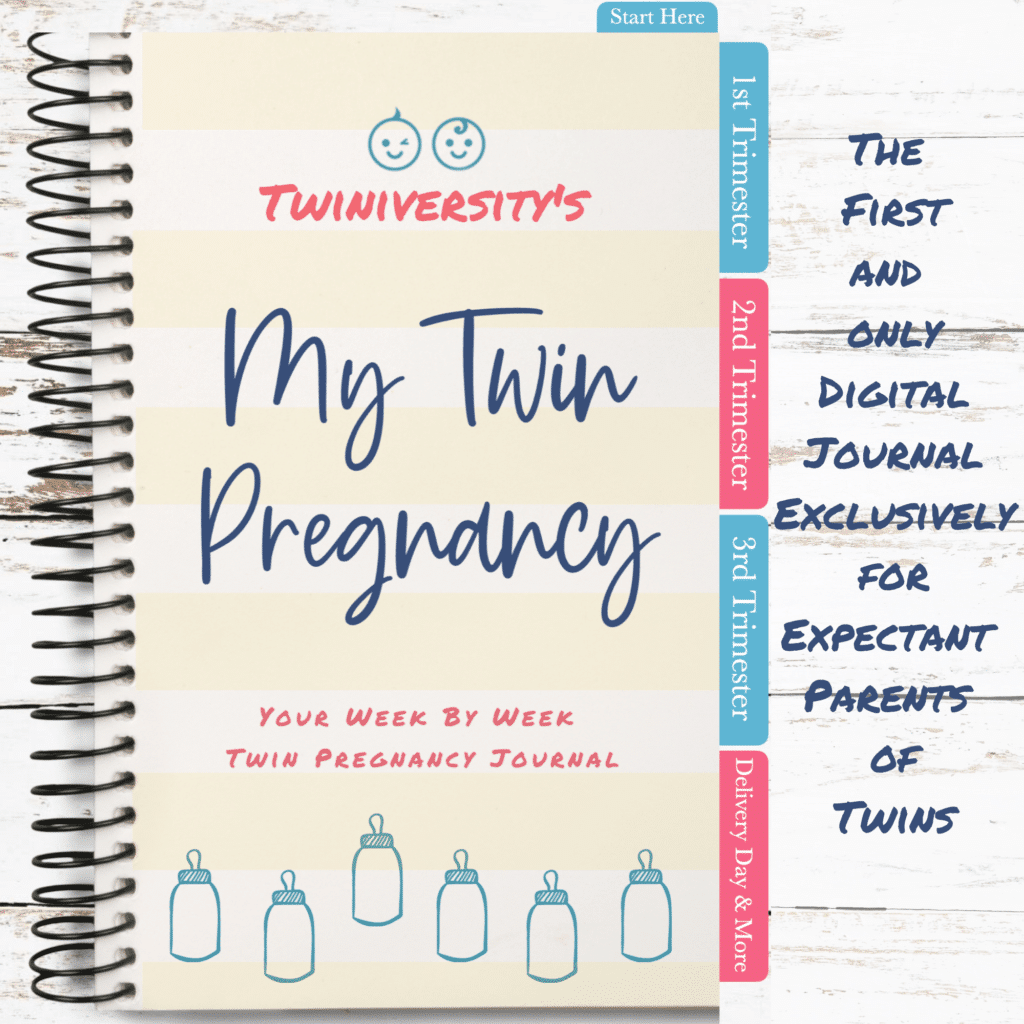 Our new digital twin pregnancy journal is up for sale on the Twiniversity Etsy store! This is the first and only digital journal exclusively for twin pregnancy. It's the perfect way to record your precious twin pregnancy memories to cherish for years to come. Click here to learn more… and while you're at it, check out our expecting twins classes and Twiniversity Shop!
What are happy pregnancy quotes?
"It's a great thing about being pregnant – you don't need excuses to pee or to eat."― Angelina Jolie
"Every four weeks I go up a bra size… it's worth being pregnant just for the breasts." — Natasha Hamilton
When people congratulate you, say, "For what?" and watch them panic."— Anonymous
"There's a whole birthing plan, but what is the plan other than to get it out? I mean, there isn't an option to kind of keep it in, is there? So I'm assuming my plan is to get it out. But apparently, there's more to the plan than that. I don't know what that is." – Keira Knightley
"Of course I can do this. I'm pregnant, not brain-damaged. My condition doesn't change my personality." — Christine Feehan
"I'm pregnant, not furry. Don't pet me!" – Anonymous
"Get comfortable. Have to pee. Get really thirsty after you pee. Drink an entire cup of water. Get comfortable. Have to pee again. I give up!" — Anonymous
"A mother does not become pregnant in order to provide employment to medical people. Giving birth is an ecstatic jubilant adventure not available to males. It is a woman's crowning creative experience of a lifetime." – John Stevenson
"Everything grows rounder and wider and weirder, and I sit here in the middle of it all and wonder who in the world you will turn out to be." ― Carrie Fisher
If you need content on the go, look no further. We have TWO podcasts available for download. Get them both for FREE now!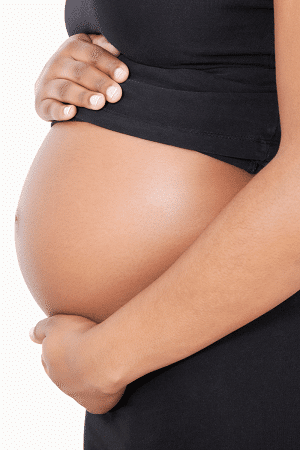 What are inspirational pregnancy quotes?
"The moment a child is born, the mother is also born. She never existed before. The woman existed, but the mother, never. A mother is something absolutely new." -Osho
"All the time we wondered and wondered, who is this person coming, growing, turning, floating, swimming deep, deep inside?" – Crescent Dragonwagon
"Giving birth and being born brings us into the essence of creation, where the human spirit is courageous and bold and the body, a miracle of wisdom." – Harriette Hartigan
"You are pregnant and you are powerful. You are bold and you are beautiful. Go forward in your boldness, in your beauty, and in your contentedness. Trust your body to birth and know that the collective power of women worldwide will be with you." – Author Unknown
"Pregnancy is a process that invites you to surrender to the unseen force behind all life." – Judy Ford
"To be pregnant is to be vitally alive, thoroughly woman, and distressingly inhabited. Soul and spirit are stretched – along with body – making pregnancy a time of transition, growth, and profound beginnings." – Anne Christian Buchanan
Want to be the first to know about giveaways, deals, and more just for twin parents? Sign up for the Twiniversity email list! Subscribe today to get emails about giveaways, events, weekly article roundups, and more! Pregnant with twins? We'll be sending you a weekly twin pregnancy email to keep you on track with your pregnancy to-do list! Click here to learn more… and while you're at it, check out our Complete Baby Safety Course and Twin Parent Memberships.
Twin pregnancy quotes
"God gives us only what we can handle. Apparently God thinks I'm a badass." -Anonymous
"Oh, you say having twins will be hard? Good thing you said something, I was under the impression it would be super easy." -Anonymous
"I'm pregnant with twins. I'm a classic overachiever." -Anonymous
"My strength and my weakness are twins in the same womb." – Marge Piercy
"We made a wish and two came true." -Anonymous
"I had twins, so it was really uncomfortable [to sleep], because you lay on one side, and there's a baby, and you lay on the other side and there's a baby. So I had a really hard time with it." -Jennifer Lopez
"I can't keep calm, I'm having twins!" -Anonymous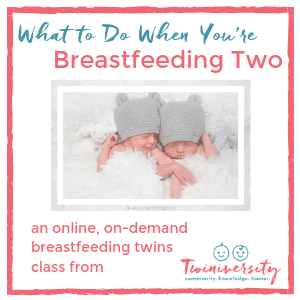 Worried about breastfeeding twins? What To Do When You're Breastfeeding Two is an on-demand online breastfeeding twins class made just for YOU! This course was created by Twiniversity in partnership with Judy Teibloom-Mishkin, IBCLC. Click here to learn more… and while you're at it, check out our virtual lactation consulting and virtual twin parent coaching services.
Bottom Line: Pregnancy is hard but you can do hard things!
Us twin moms who have been there know just how you are feeling. We know there may be days when you just want to cry in frustration. It can be so overwhelming to be pregnant with twins. We know you've got this and we hope at least of few of these quotes can help get your though at least a few moments
Did these pregnancy quotes make you laugh? Or cry? Or, did they make you pee a little? Sorry, but to be fair, you were warned. Welcome to the big, wide, wonderful world of moms of multiples! You're in for a wild ride and we're so glad you're bringing us along for it.
Recent Posts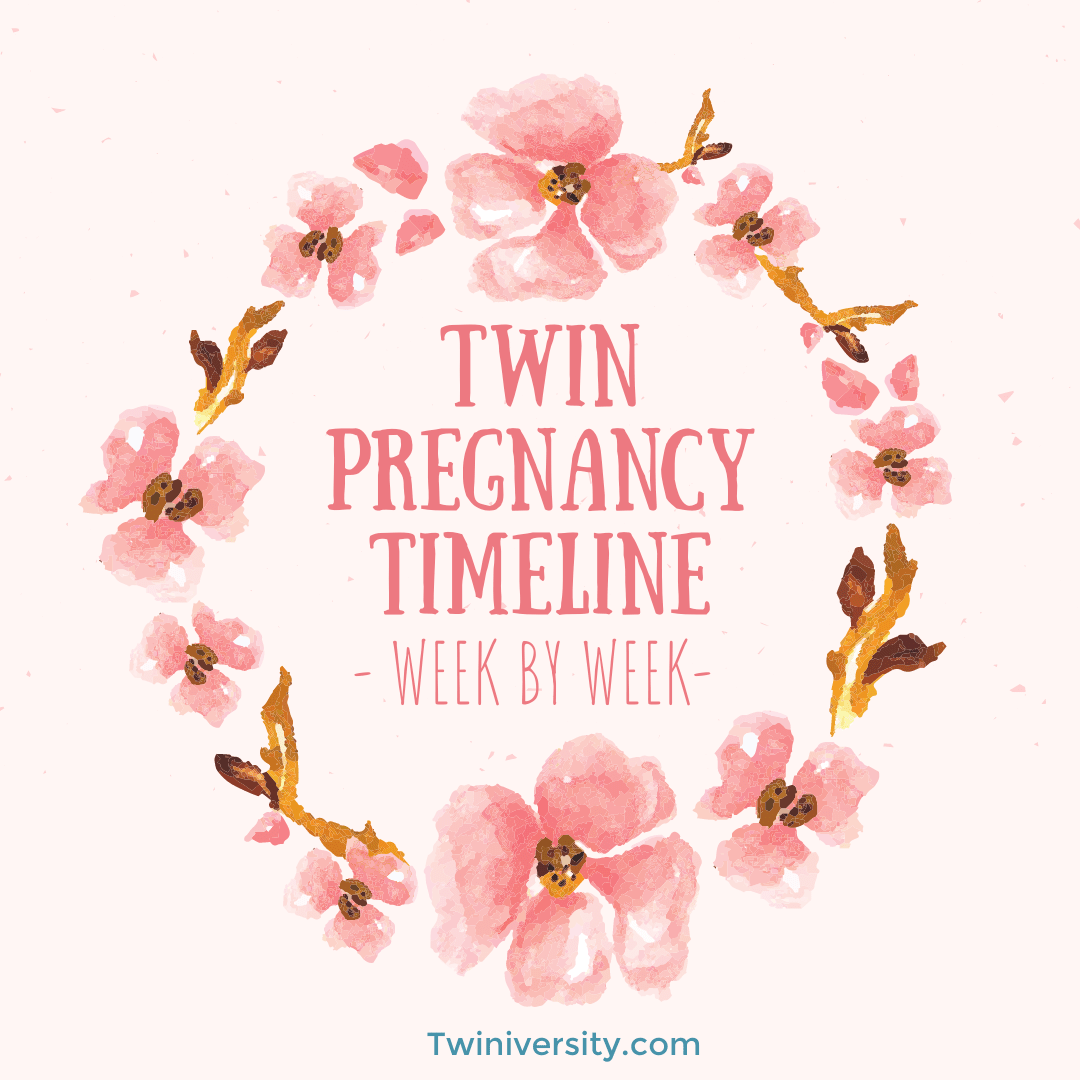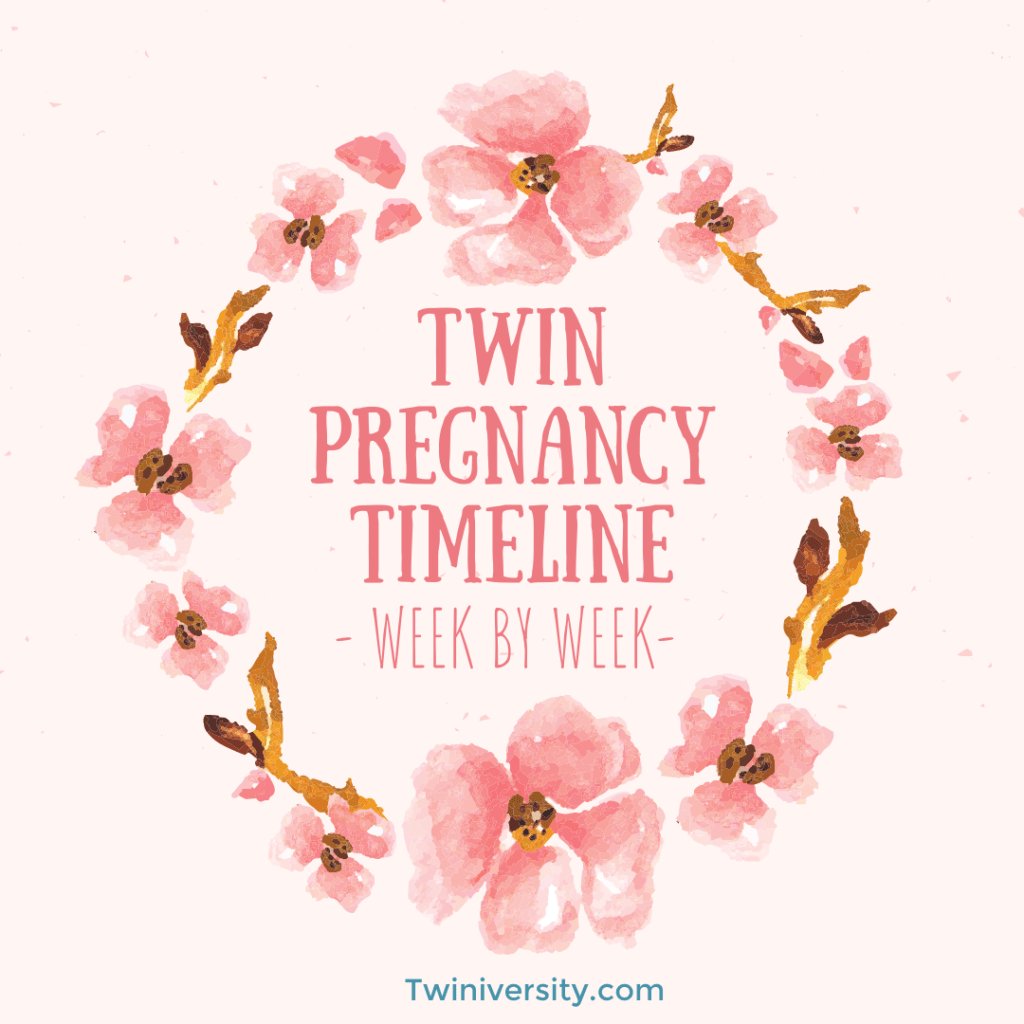 If you just heard that second heartbeat for the first time, or you know it's been two for a while, you need to read our twin pregnancy week by week timeline to help you learn what happens week by week with twins. Click here to learn more… and while you're at it, check out our expecting twins classes and twin parent coaching services.