Maybe you've heard of Mary-Kate and Ashley Olson. But have you heard of these celebrity twins? What about these celebrities with a twin? Check out our list!
Remember Tia and Tamara Mowry? We all know they're twins, right? But what about celebrity twins when one twin isn't famous? Or what about the twins you didn't even know were two different people?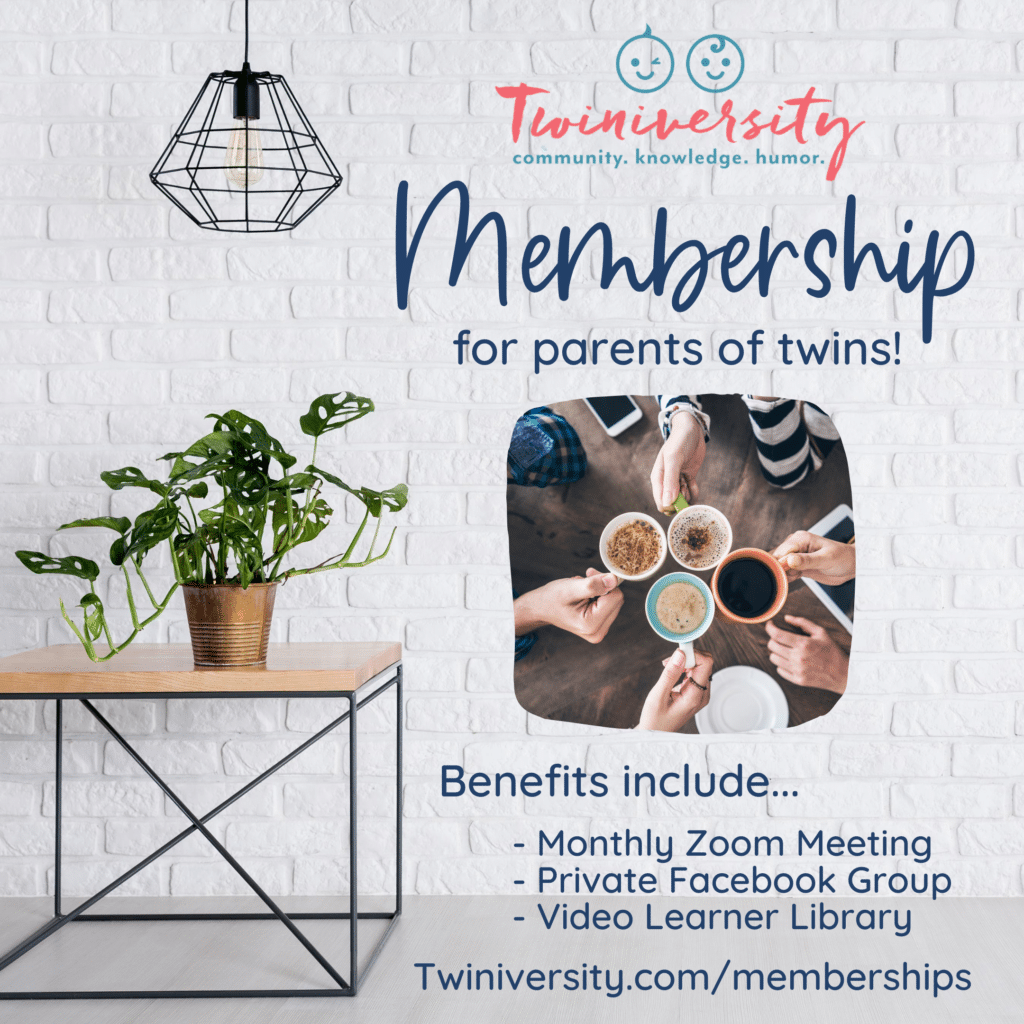 Need some twin parent friends? Get the support you need with a Twiniversity Membership. Benefits include a monthly twin parent club meeting on Zoom, access to a private Facebook group just for twin parents, and a video library of twin parenting lessons. Visit Twiniversity.com/membership to join today!
Get ready, friends because I'm about the blow you away with this list of celebrity twins. Some you might know but I'm pretty sure at least a couple of these will come as a bit of a shock to you, just like they did me.
Celebrity twins
Want to be the first to know about GIVEAWAYS and new content? Sign up for our email list here!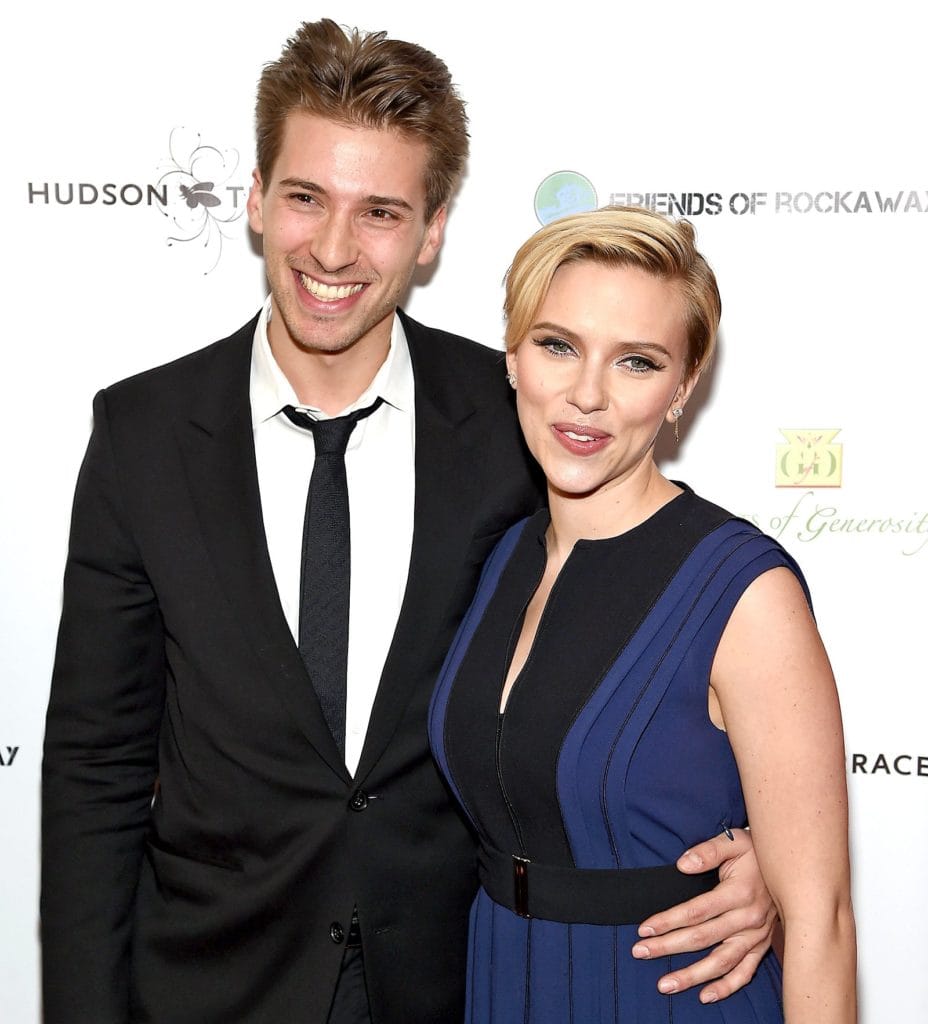 1. Scarlett Johansson and Hunter Johansson
I wonder how many times this boy/girl set of twins were asked if they were identical as babies? Scarlett might be best known for her roles in the Avengers movies and her twin brother has worked in politics. They were raised in the Bronx, New York with an additional brother and sister and their mother and father.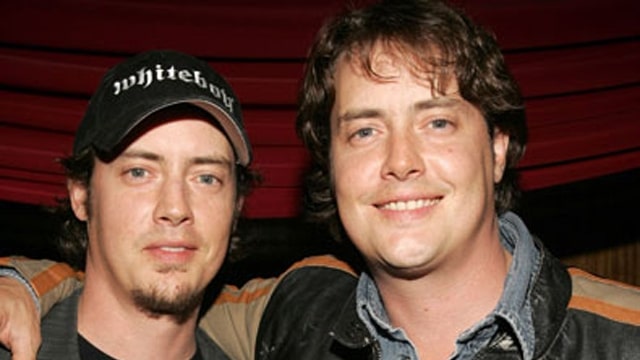 2. Jason London and Jeremy London
Oh, you didn't know these were two different people for all these years? You're not alone. As a fellow identical twin mom, I feel slightly ashamed to admit that when you see them together, there are clear differences, but which one appeared in Dazed and Confused? I had to look it up. Jason starred in the 90's film. Jeremy has an extensive career in Hollywood, just like his twin, but he'll always be that one dude from Mallrats to me. These ones are classic throwback celebrity twins.
Are you planning to breastfeed twins? You have to check out our online breastfeeding twins class today!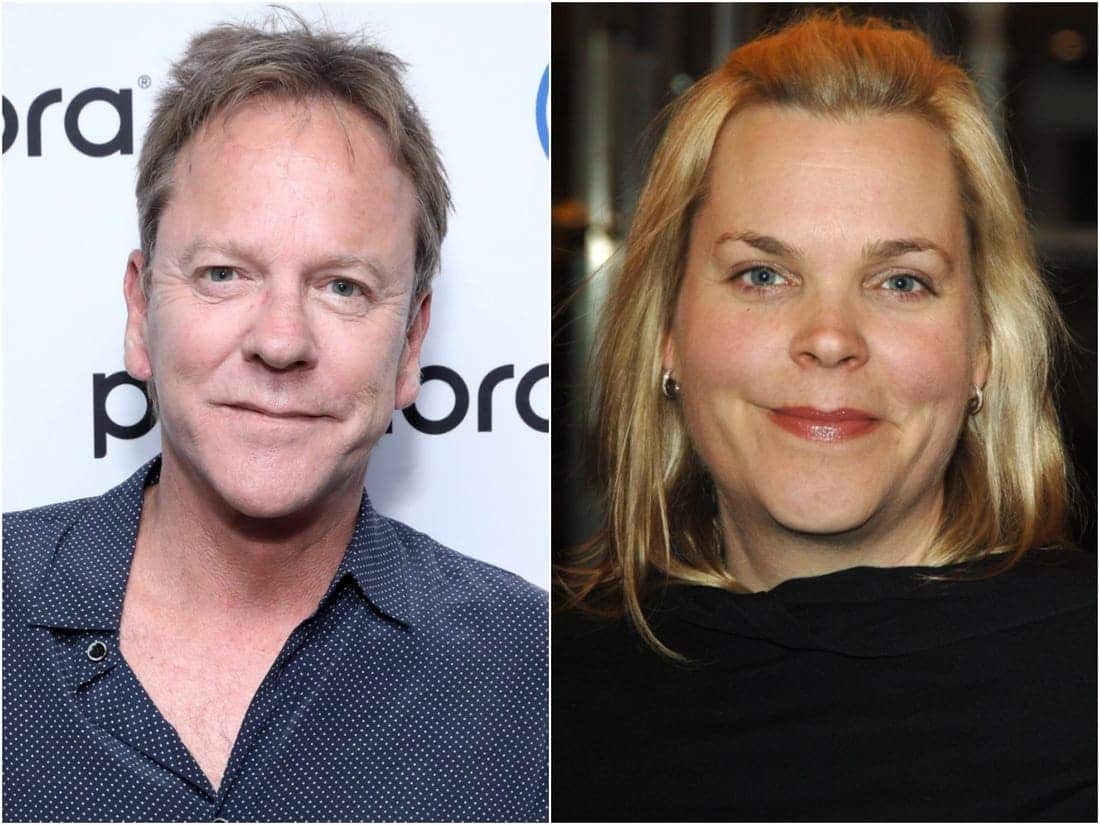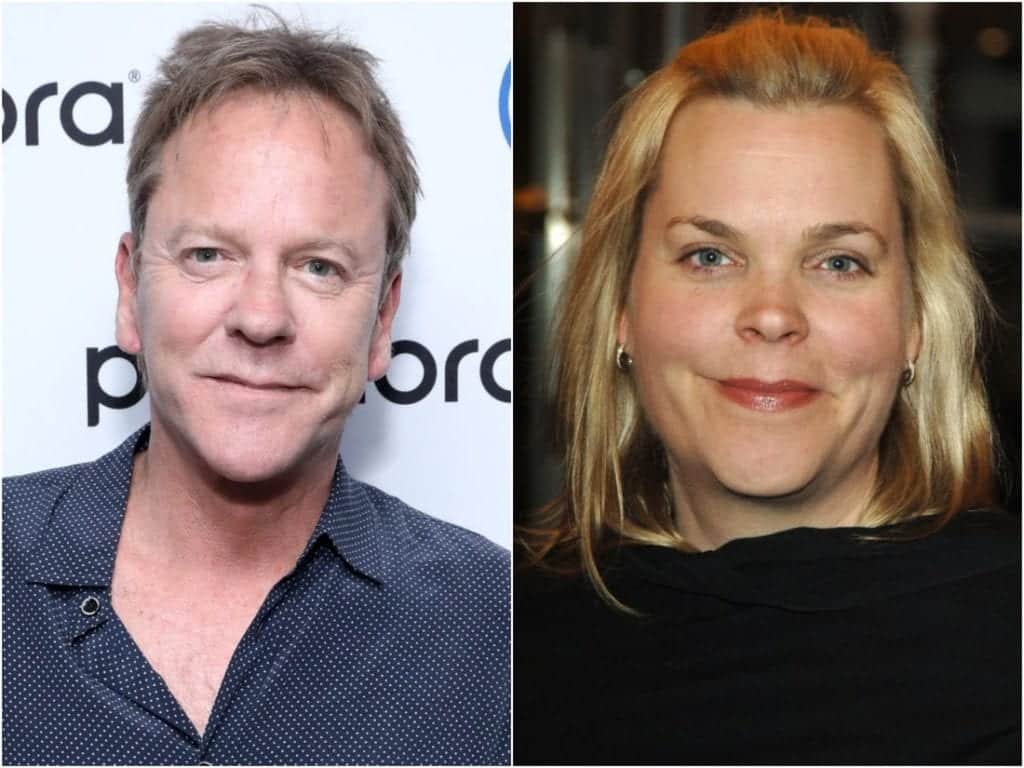 3. Kiefer Sutherland and Rachel Sutherland
So, this one kind of blew my mind. I had no idea that Kiefer Sutherland has a twin sister. Rachel stays out of the spotlight mostly but has her own successful Hollywood career. She worked in post-production on the hit series 24 where her twin famously played one of his most recognizable recent roles of Jack Bauer. Let's be honest, it sounds pretty fun to have the set of celebrity twins working together on a project.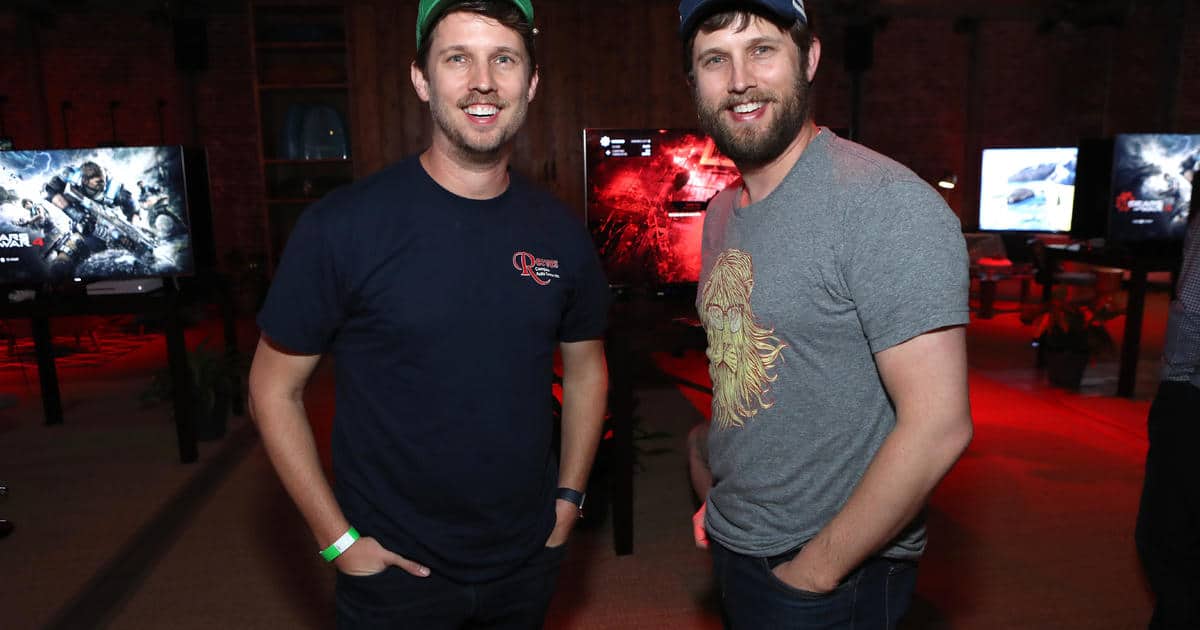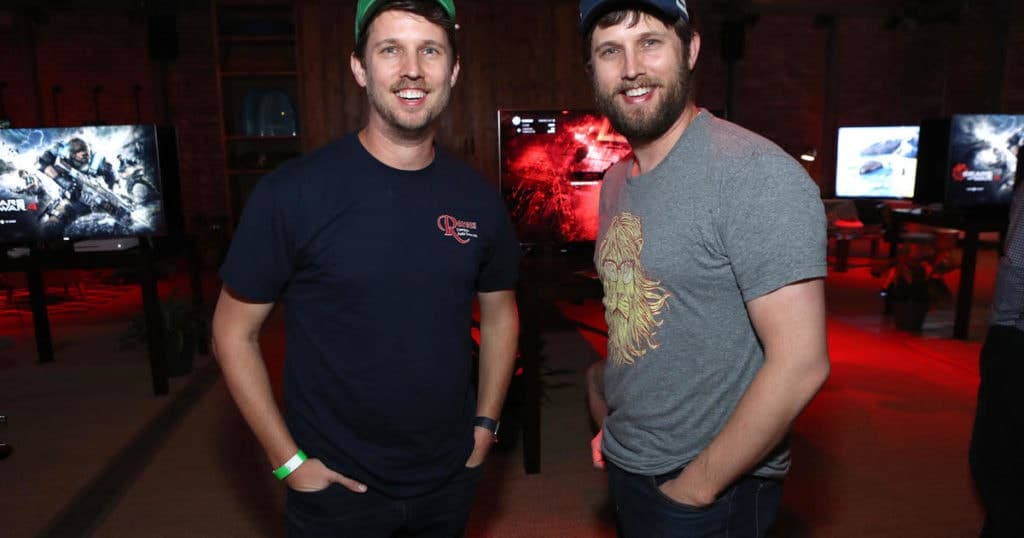 4. Jon Heder and Dan Heder
I think just about everyone knows that Jon Heder played the title role in the film Napoleon Dynamite. Sorry dude, but you're never escaping that role. What you might not know is that Dan has a pretty active career in show business as well. He has worked in visual effects on quite a few blockbuster films over the year. The pair grew up in Oregon with four additional siblings. That's a lot of siblings for these celebrity twins!
Are you struggling to connect with other twin parents? Click here to get matched for FREE to a twin parent mentor or mentee today!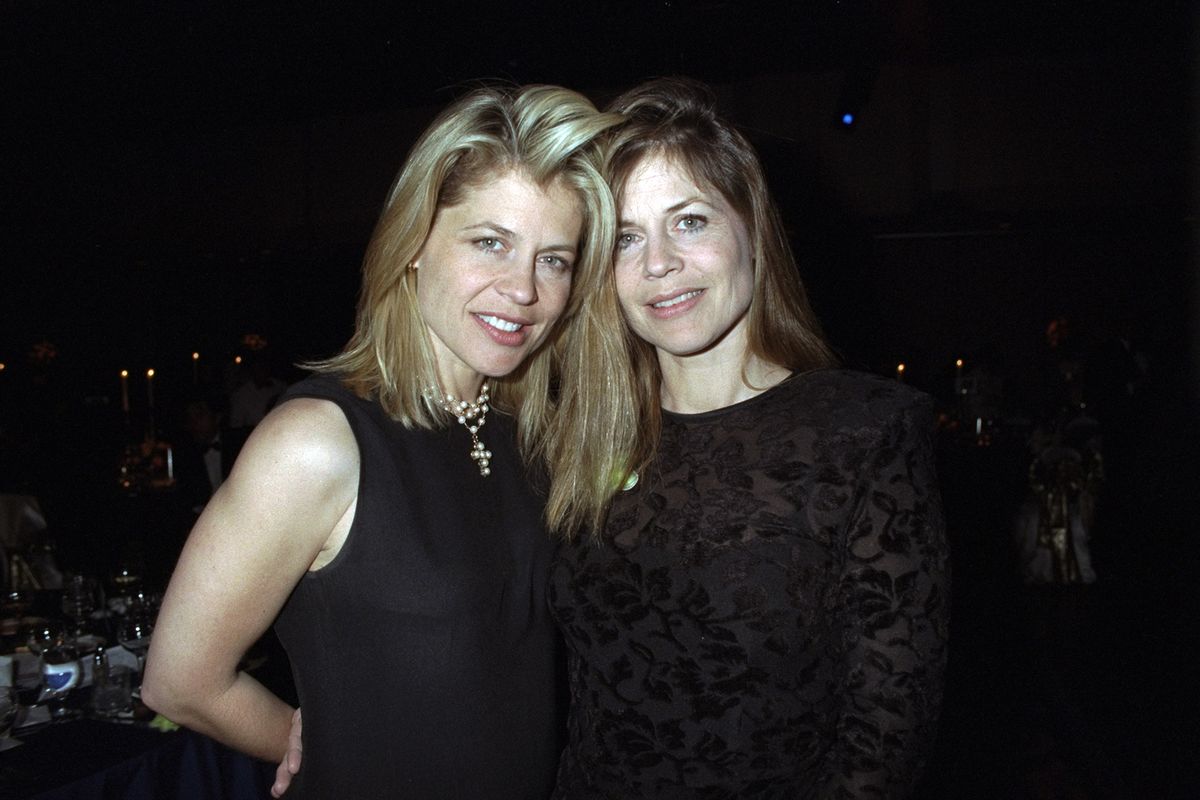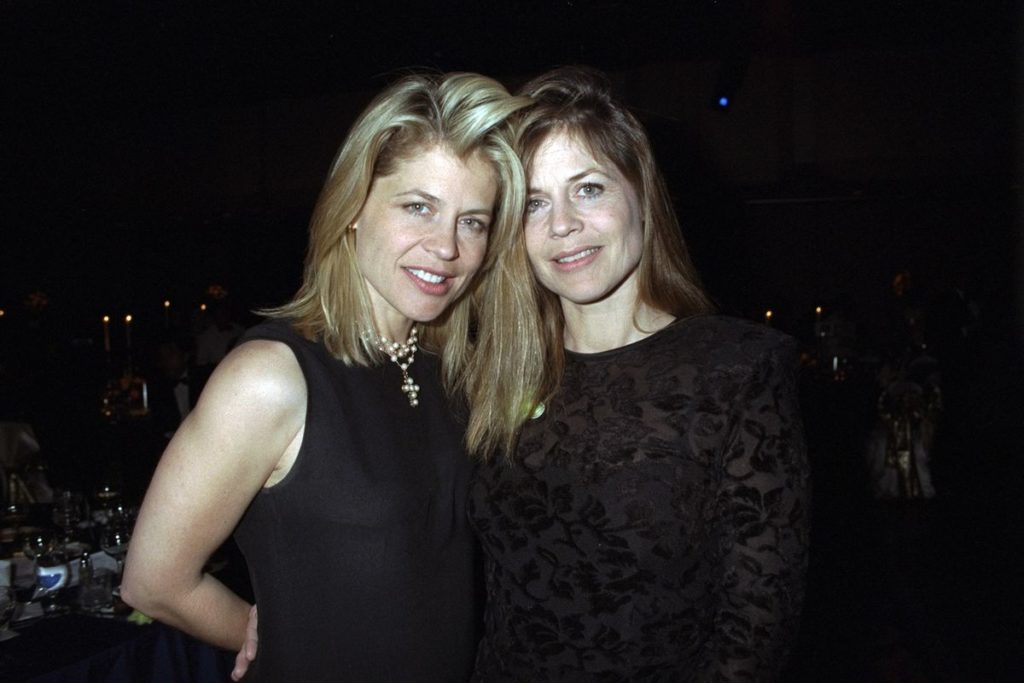 5. Linda Hamilton and Leslie Hamilton Freas
Linda Hamilton has an identical twin: Leslie Hamilton Freas. Sadly, Leslie, who worked as a nurse in hospice care, passed away in the summer of 2020 at 63 years old. She famously played her identical twin sister Linda's body double in Terminator 2: Judgement Day. Linda is most known for her role in the Terminator franchise but her successful TV and movie career has spanned more than 40 years!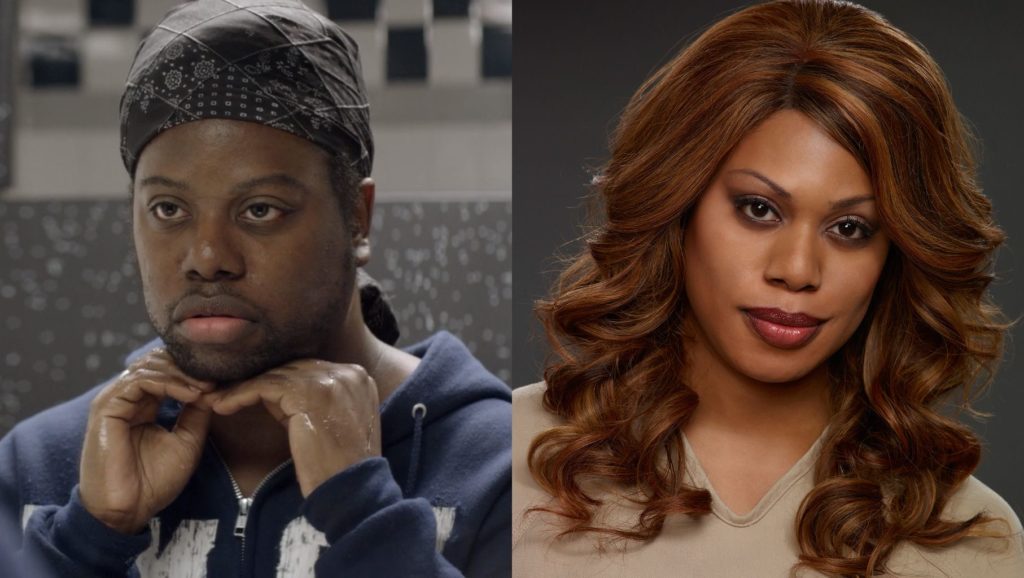 6. Laverne Cox and M Lamar
Laverne Cox is one of the best things to come out of the Netflix series Orange is the New Black. What a lot of people don't realize is that her twin brother, M Lamar, actually came in to play the role of her character before her gender-reassignment surgery. They both say it was a fantastic experience. Laverne has an extensive background in film, going back close to 20 years, and M Lamar is a songwriter and pianist.
Have you been looking for a twin pregnancy journal? Click here to check it out now!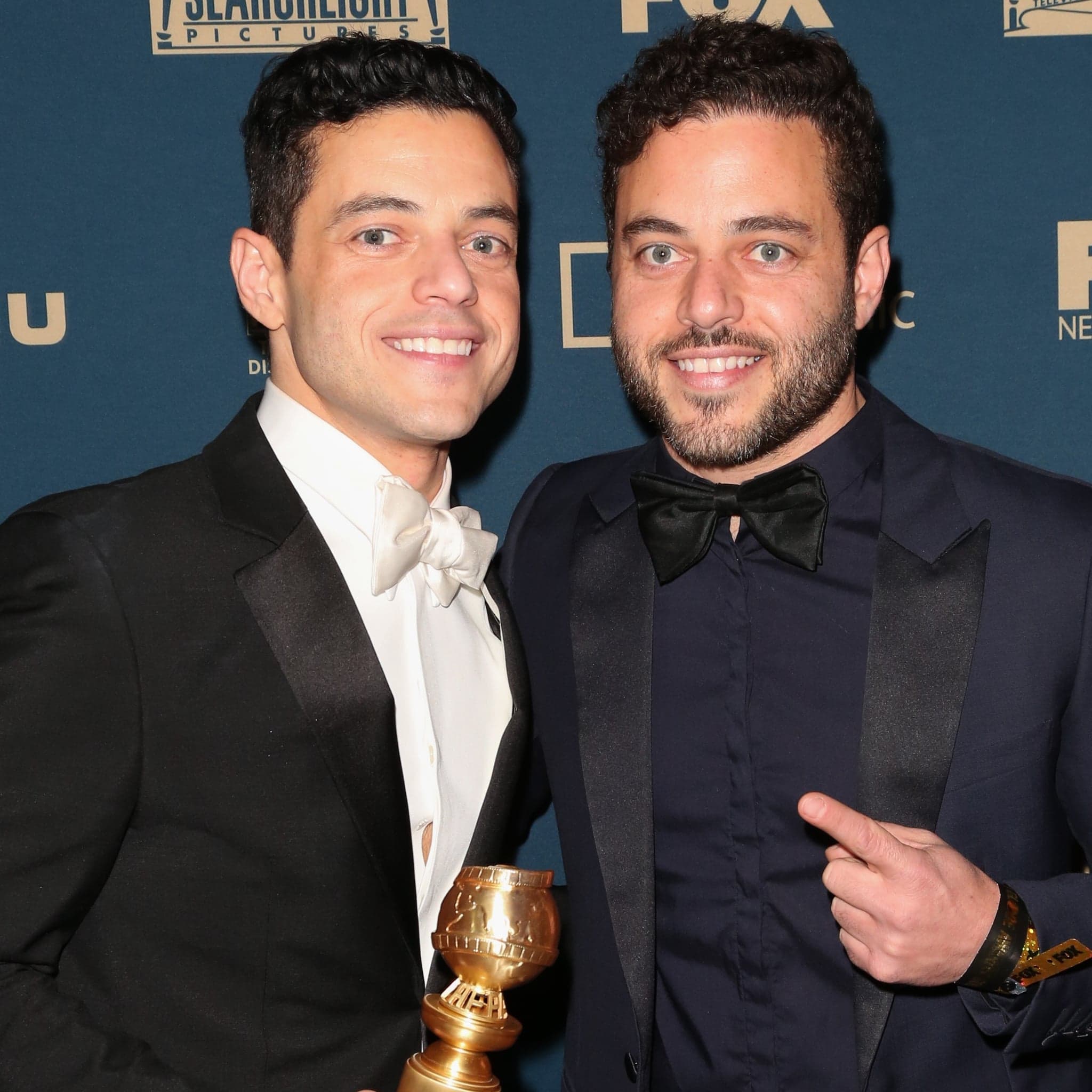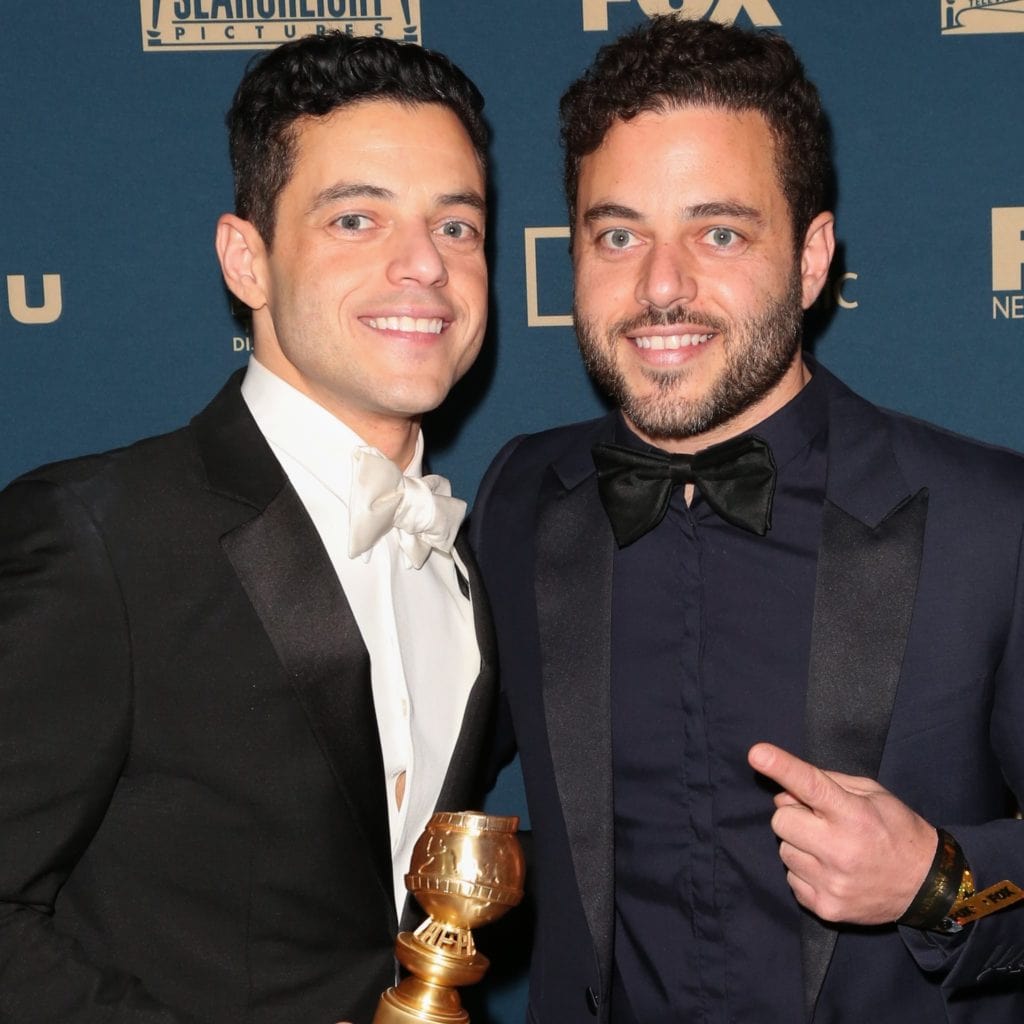 7. Rami Malek and Sami Malek
This identical duo still surprises people. To some, Rami will always be Elliot in the USA hit TV series Mr. Robot or Freddie Mercury in the award-winning film Bohemian Rhapsody, although he has had quite a career in TV and film for more than 15 years. His twin, Sami, is a teacher and has been seen accompanying his identical twin brother to red carpet events in recent years.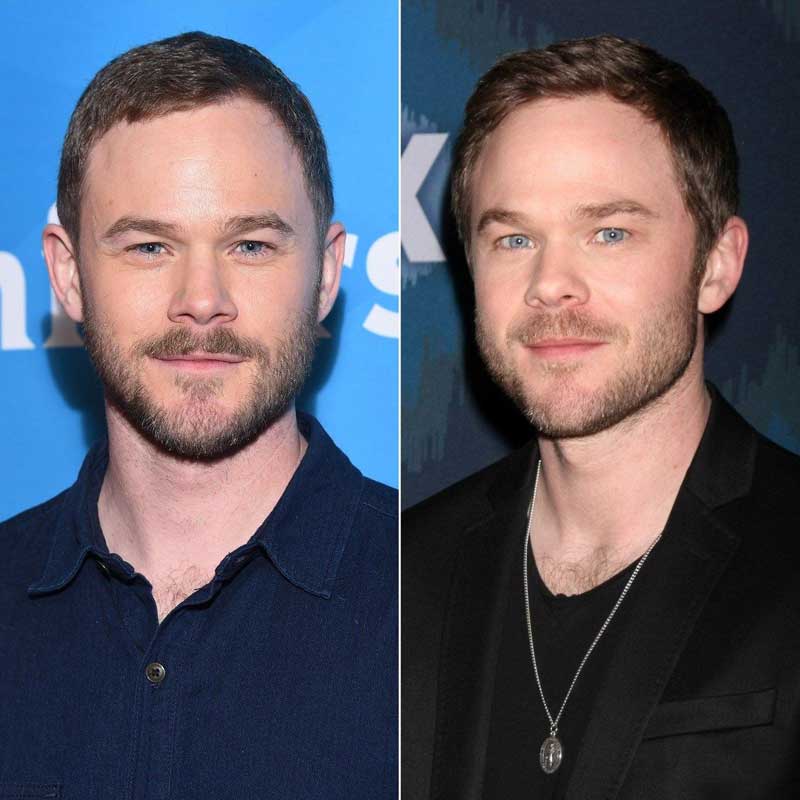 8. Aaron Ashmore and Shawn Ashmore
Here's another set of identical celebrity twins you may not have known are actually two different people. Shawn is best known for the X-Men, although he has been in dozens of TV and movie roles since he was a child. His twin Aaron started acting around the same time and has appeared in many TV and film roles as well. He may be best known for Smallville. They also worked on several projects together, especially in their earlier years.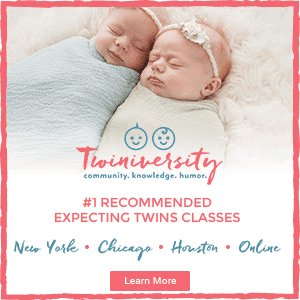 Pregnant with twins and FREAKING OUT?! First, take a deep breath. IN…. OUT…. that's better. OK, we've got you covered. Sign up now for an expecting twins class and we'll get you ready with what you need to know before bringing home your dynamic duo. We offer live classes on Zoom or on-demand classes available 24/7. Click here to check it out!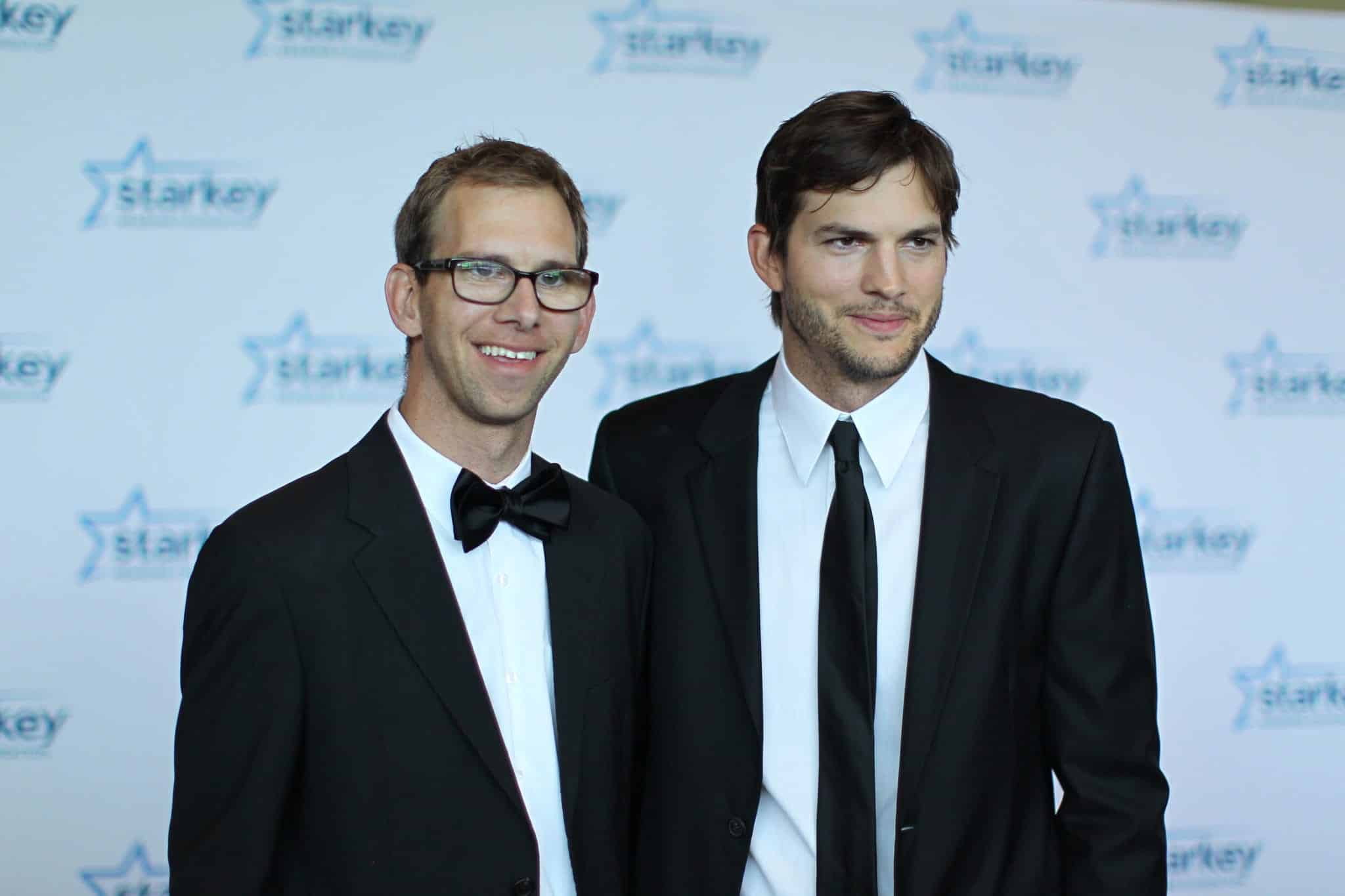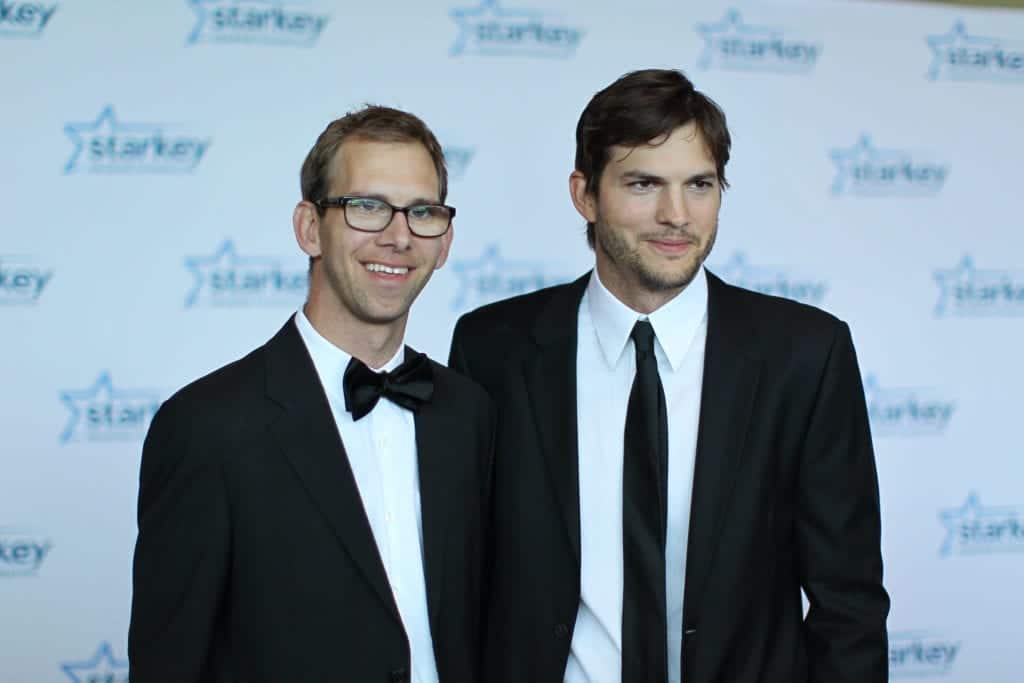 9. Ashton Kutcher and Michael Kutcher
I think everybody knows Ashton Kutcher from That '70s Show. Yes, I grew up in the '90s. Famous Ashton has a twin brother Michael. What?!? Yup. His brother is a motivational speaker and boy, does he have the experience to motivate. He went through a heart transplant as a child and was diagnosed with cerebral palsy. The two are reportedly very close. Ashton considers Michael his best friend, according to recent reports. Doesn't that just melt your heart a little?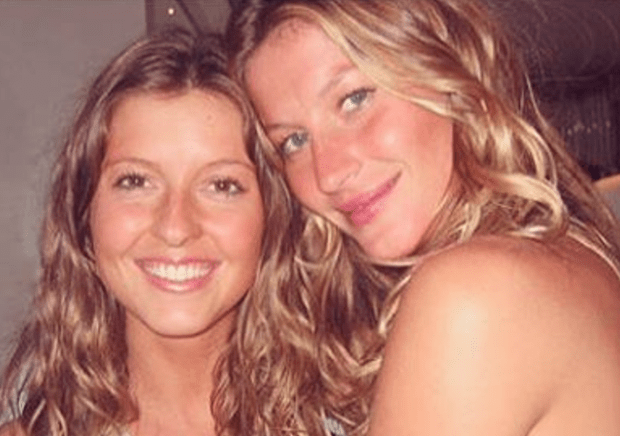 10. Gisele Bündchen and Patrícia Bündchen
I'm not gonna lie. When I first heard that Gisele has a fraternal twin my first thought was, "Wow, I would NOT want to be compared to her my whole life." But oh my! Her fraternal twin Patrícia is stunning in her own right. She stays out of the spotlight for the most part, but Gisele states that she and her twin sis are incredibly close. When it comes to celebrity twins, these two can't be left off the list, despite one of them preferring a more private home life.
Looking for information about the first year with twins? Check out this resource today.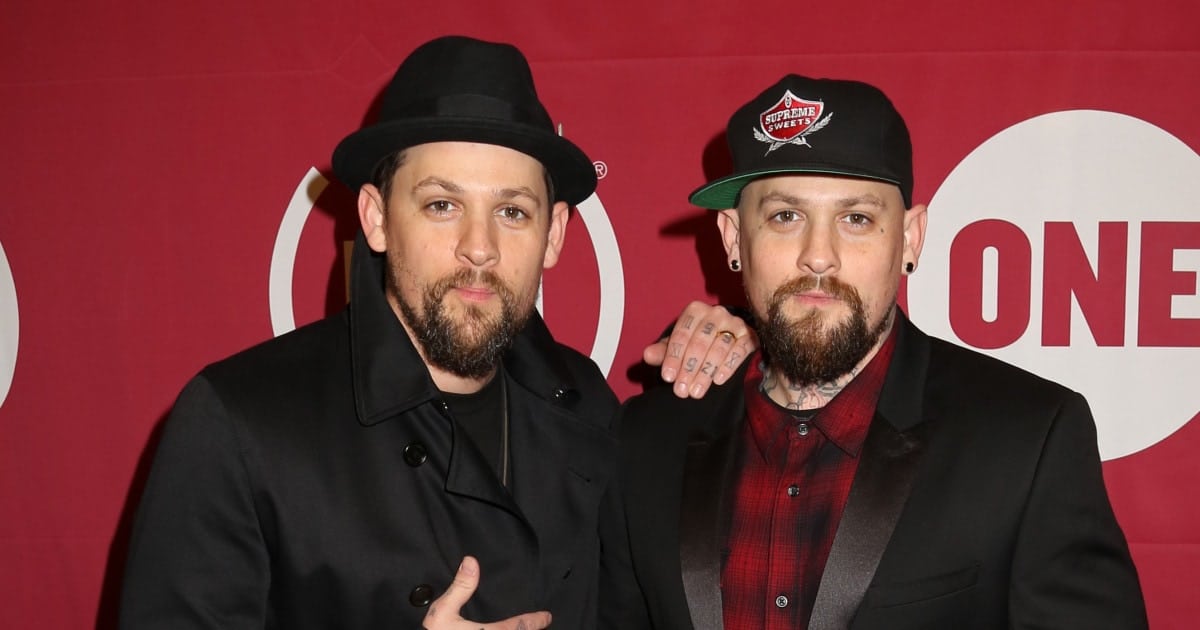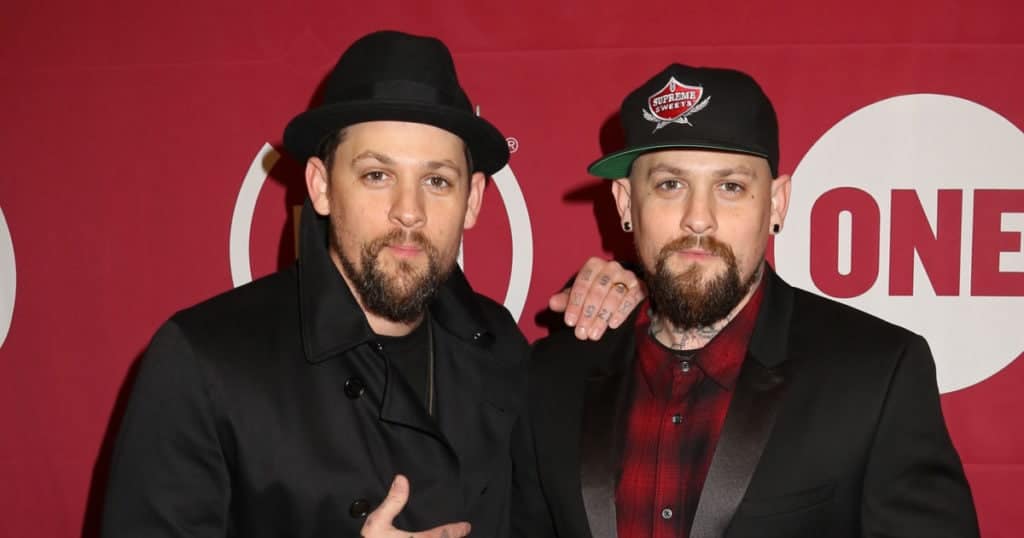 11. Joel Madden and Benji Madden
This identical pair formed the band Good Charlotte back in the mid-1990s. Since the days of Good Charlotte, they have both stayed very busy in the music industry, producing, writing, even performing. They have done several projects together, and apart over the years. They have both also worked in reality TV on The Voice.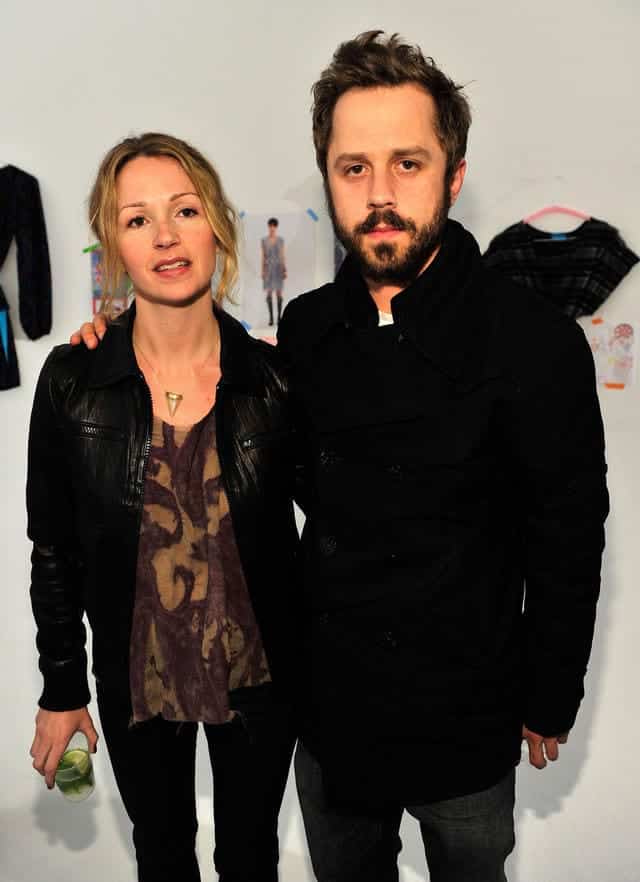 12. Marissa Ribisi and Giovanni Ribisi
Giovanni is definitely the more famous of this pair of celebrity twins. Some remember him as the odd-ball brother of quirky Phoebe Buffay on Friends, some remember him from Saving Private Ryan. However you remember him, you know him. What you might not know is that he has a twin sister, Marissa, who starred in the movie Dazed and Confused, along with many other TV shows and movies until around 2003. She now focuses on her successful fashion line.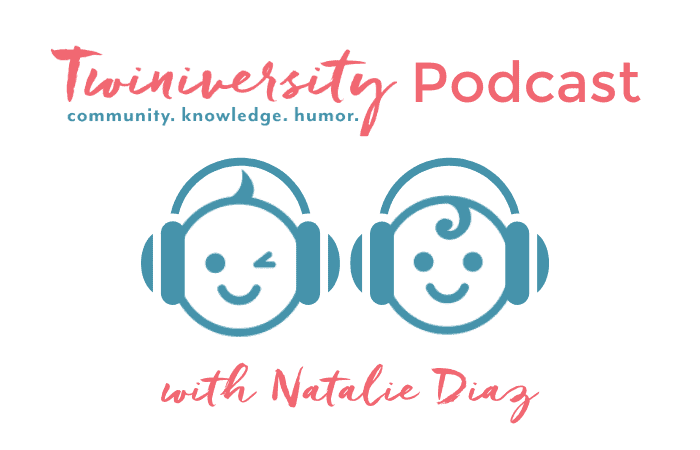 Download the Twiniversity Podcast for FREE – Click here to listen now!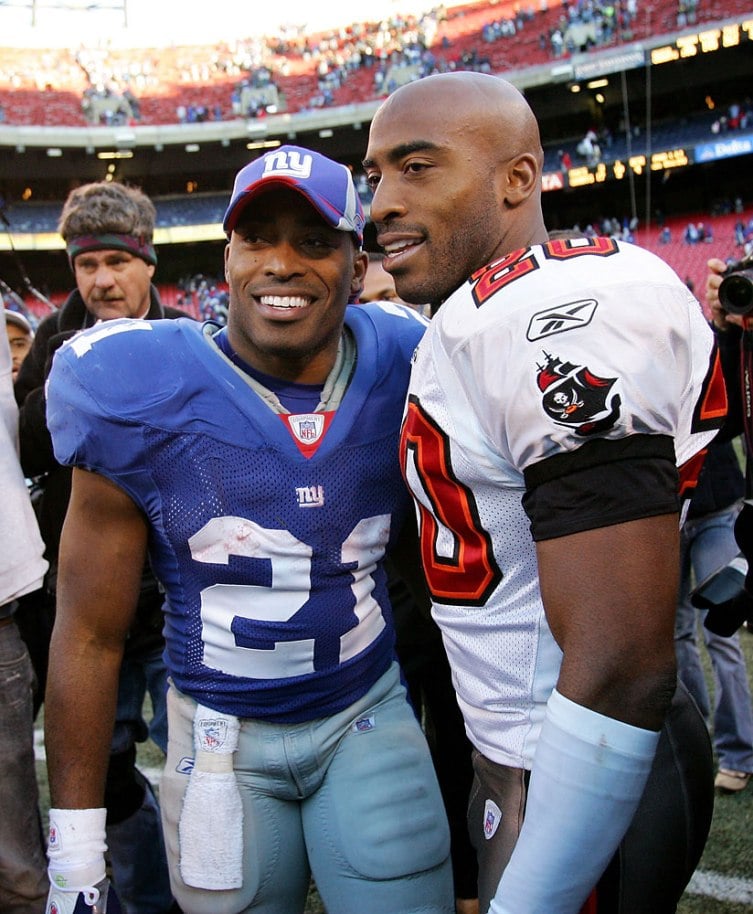 13. Tiki Barber and Ronde Barber
Identical twins and BOTH are pro athletes?! Wow! That must be one proud mama. Ronde Barber played for the Tampa Buccaneers for 16 years while his twin, Tiki, played for the New York Giants for 10 seasons and has since had great success as a TV personality. Both Tiki and Ronde have written several books since leaving the NFL. They were the 7th set of twins to ever play in the league, making them memorable celebrity twins.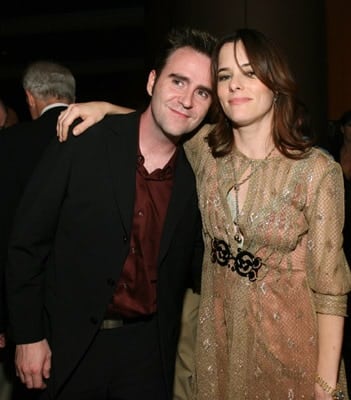 14. Parker Posey and Christopher Posey
This one had me shook. I had no idea that Parker Posey has a twin brother. Christopher is an attorney in the Atlanta area. Parkers' long-successful career in Hollywood has lasted about 30 years so far and she's showing no signs of giving it up any time soon. She starred in Dazed and Confused (did we realize pretty much EVERYONE was in that movie?), the cult classic Waiting for Guffman, and even appeared on the original run of Will and Grace.
If you're looking for support with breastfeeding twins, you have to sign up for a lactation consultation with Twiniversity founder and certified lactation consultant Natalie Diaz!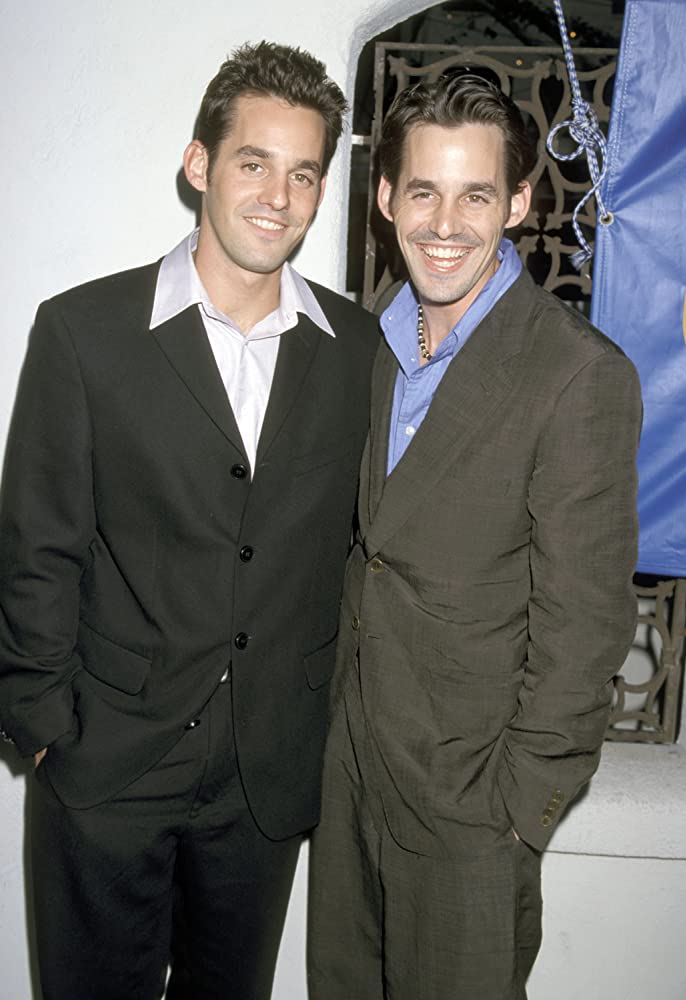 15. Nicholas Brendan and Kelly Donovan
Kelly Donovan may not be the more famous of the two, but he has his own career for sure. We actually saw him step out from behind the camera and work on Buffy the Vampire Slayer as his twin's body double. He has also worked as a stunt double on many projects. Nicholas has had a more extensive Hollywood career. His work began in the 1990s and continues today.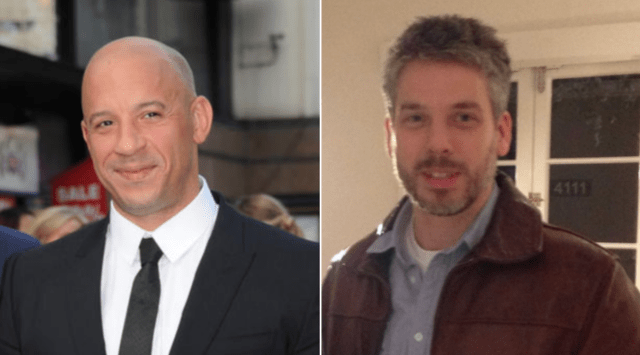 16. Vin Diesel and Paul Vincent
Wait— what?!? Vin Diesel has a twin? Yup. The Fast and Furious franchise star has a fraternal twin brother named Paul who works as a film editor. Are you wondering how the heck his twin has been walking around off your radar for all of these years? Yeah, me too!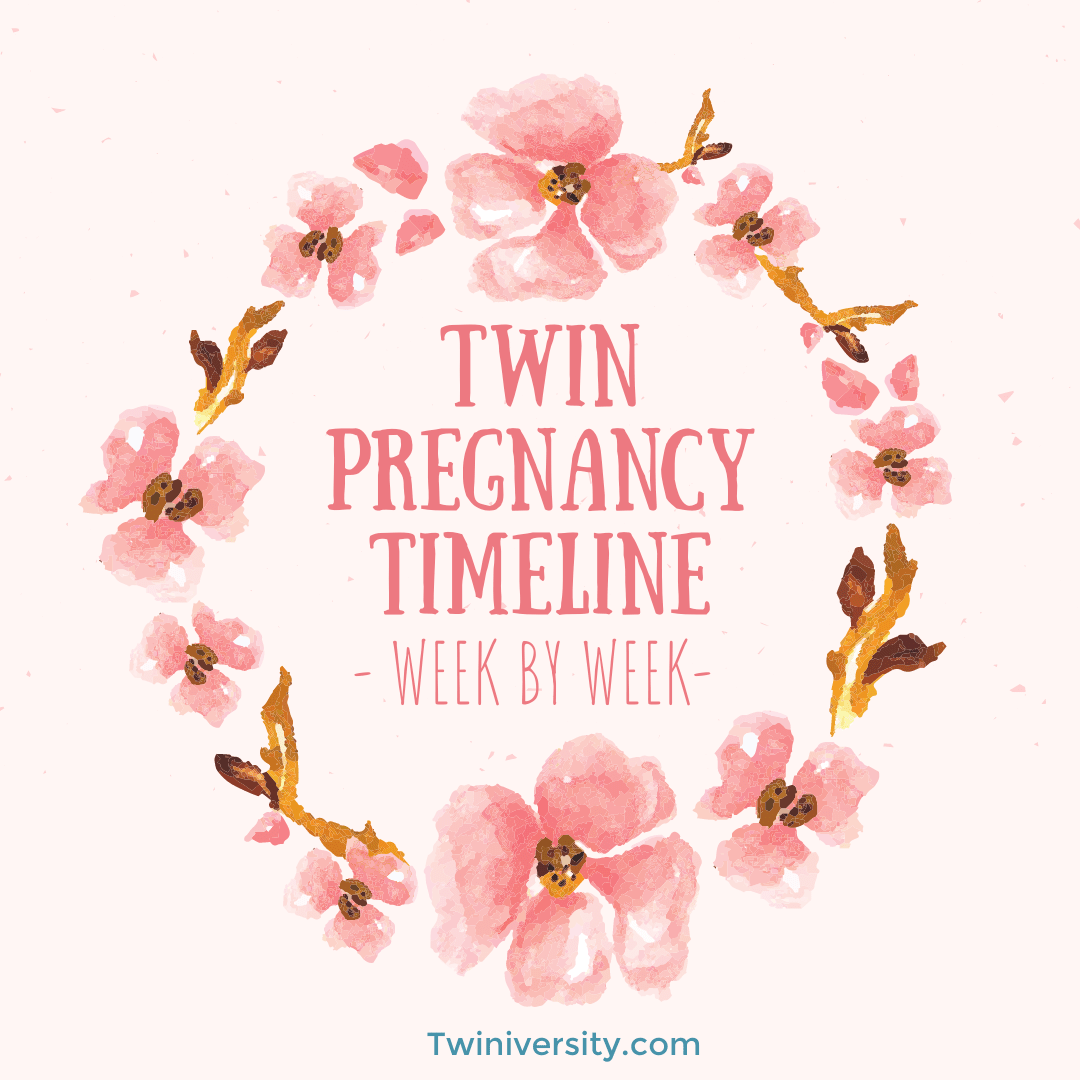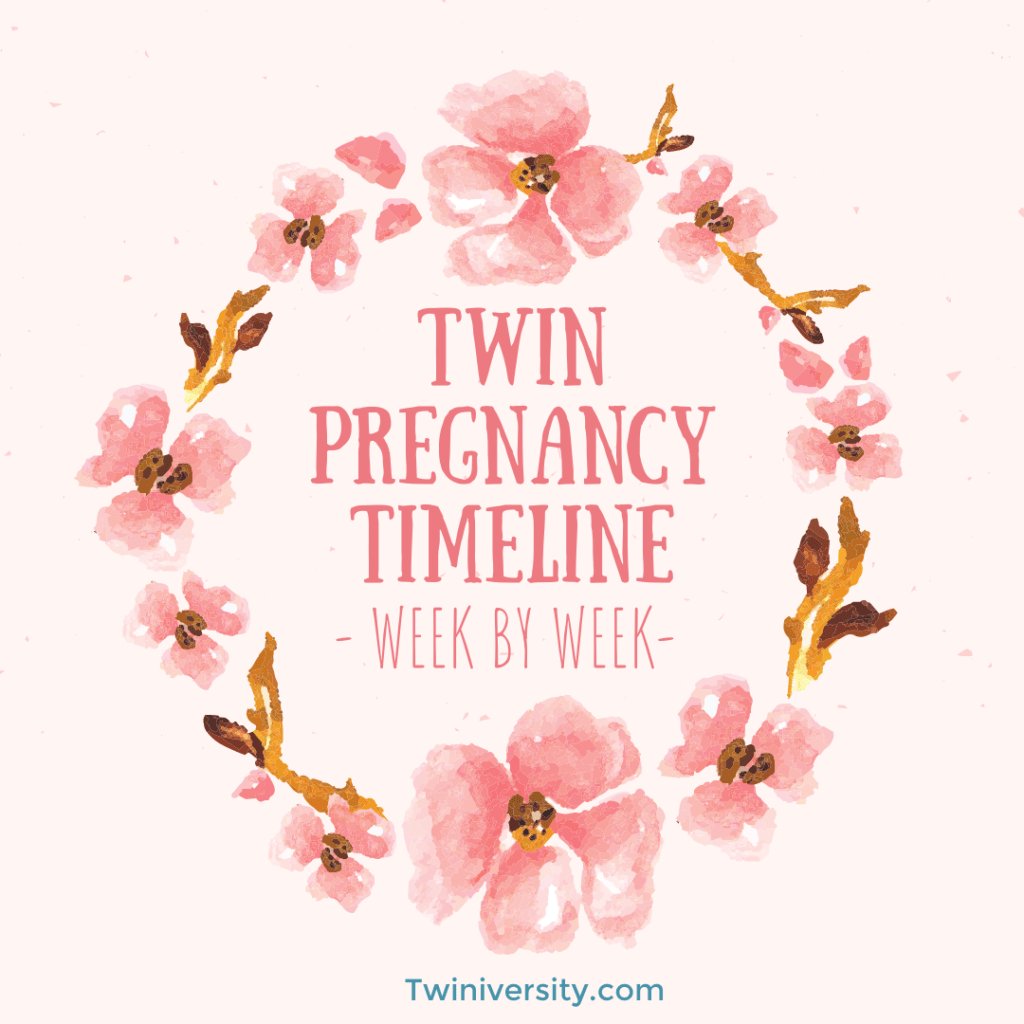 If you just heard that second heartbeat for the first time, or you know it's been two for a while, you need to read our twin pregnancy week by week timeline to help you learn what happens week by week with twins. Click here to learn more… and while you're at it, check out our expecting twins classes and twin parent coaching services.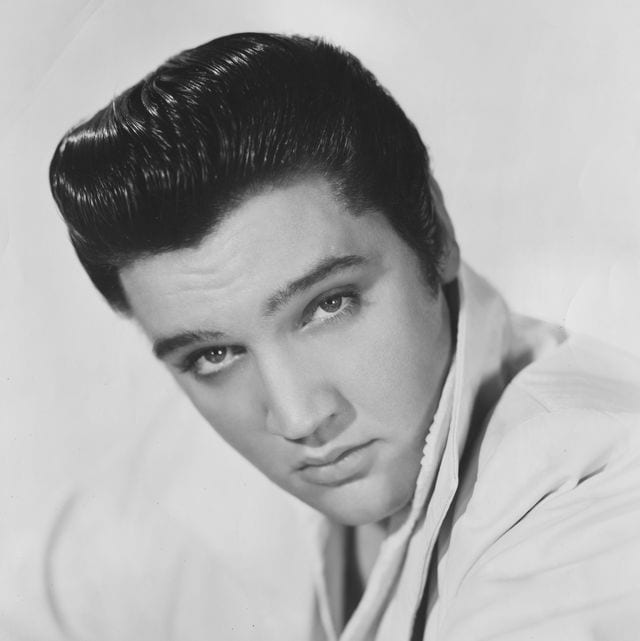 17. Elvis Presley and Jesse Presley
I just stumbled upon this little-known fact and I am shooketh! There are no words to describe how surprising this one was to me. I'm sure true die-hard Elvis fans know this, but remember when I said I grew up in the 90s? Yeah, that was before my time. Sadly for the family (and the world!) Jesse Presley was stillborn at their family home in Mississippi on January 8, 1935, so Elvis never got to experience that magical twin bond we all get to watch with our own twinnies. But, once a twin, always a twin. It counts!
So, if you're a twin mom you probably already knew about some of these. But I'm betting there's one or two on this list you had no idea about, just like me!
So, if you're a twin mom you probably already knew about some of these. But I'm betting there's one or two on this list you had no idea about, just like me!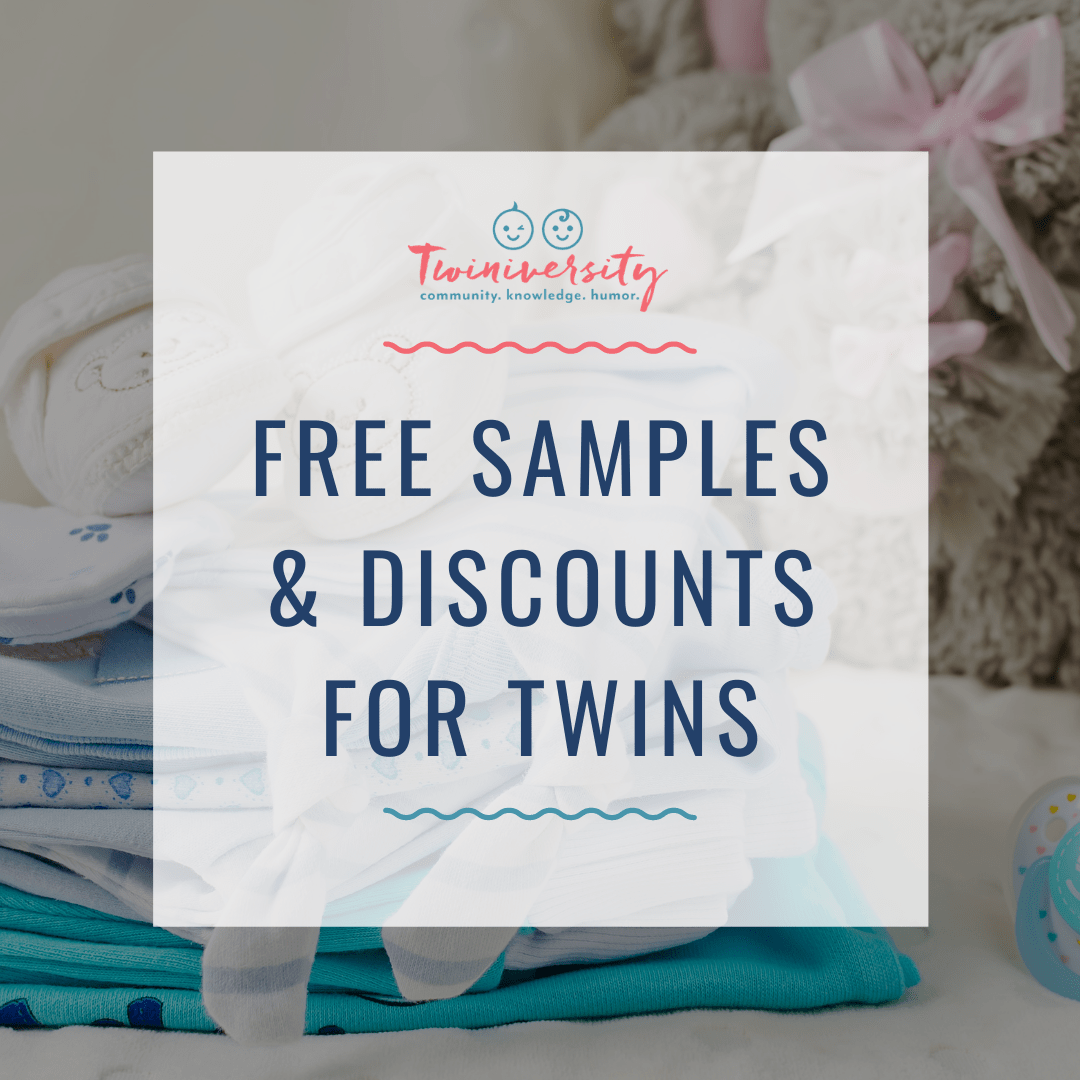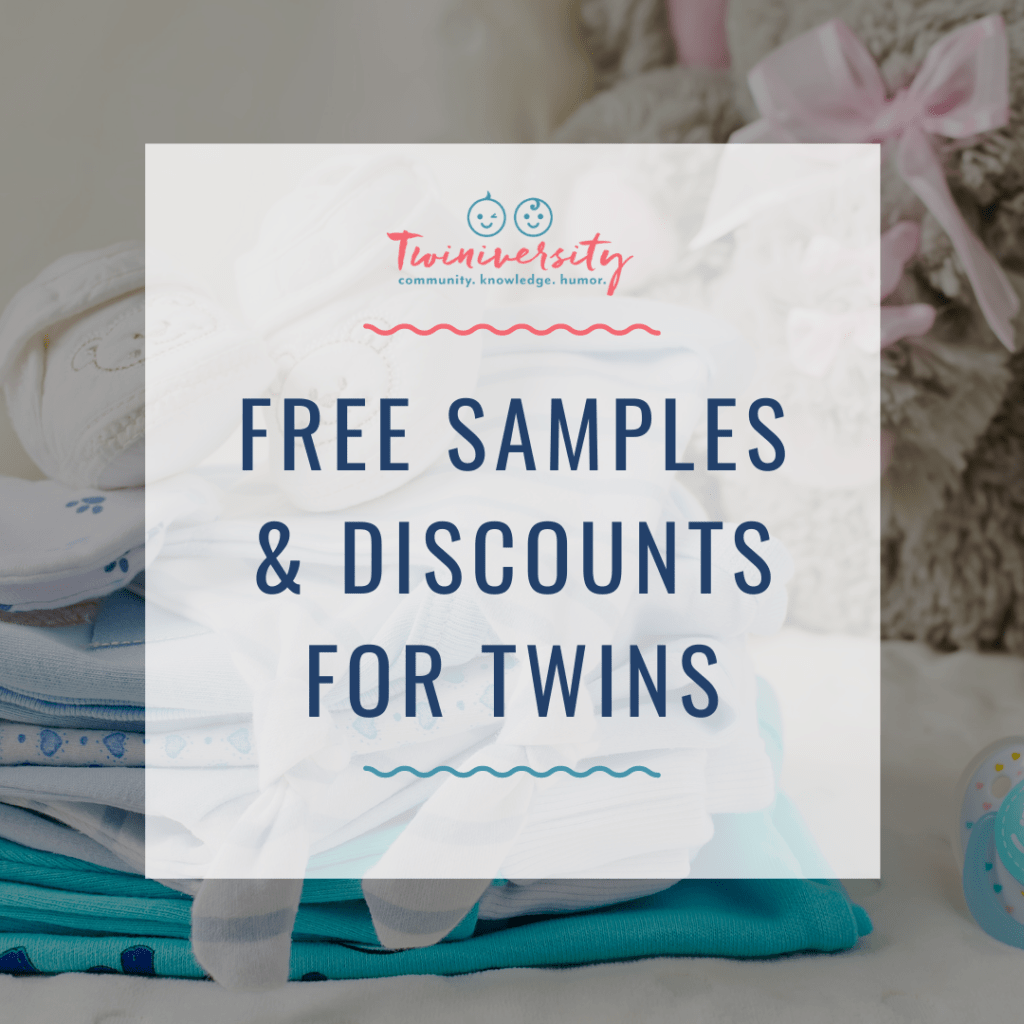 Check out our Multiple Birth Discounts! This is the most up-to-date list of discounts, freebies, and coupon codes for twins and multiples on the internet. Click here to start saving! While you're at it, make sure to check out our expecting twins classes and membership programs…