Are you on the hunt for a twins TV show or movie to watch? Be sure to check out this must-watch list we've put together for you.
Are you looking for a popular or long-forgotten twins TV show to binge? How about a great movie featuring twins? Check out this list to see if your favorite twins TV show or movie made the list, or maybe just find something new to watch!
Twins TV show list
Television entertainment seems to be becoming more popular with the rise of the streaming service. The biggest problem with many streaming services is choices. There are just so. many. choices. How can you possibly know which ones are worth checking out? We've got a great list of shows for you to check out, and they all feature twins!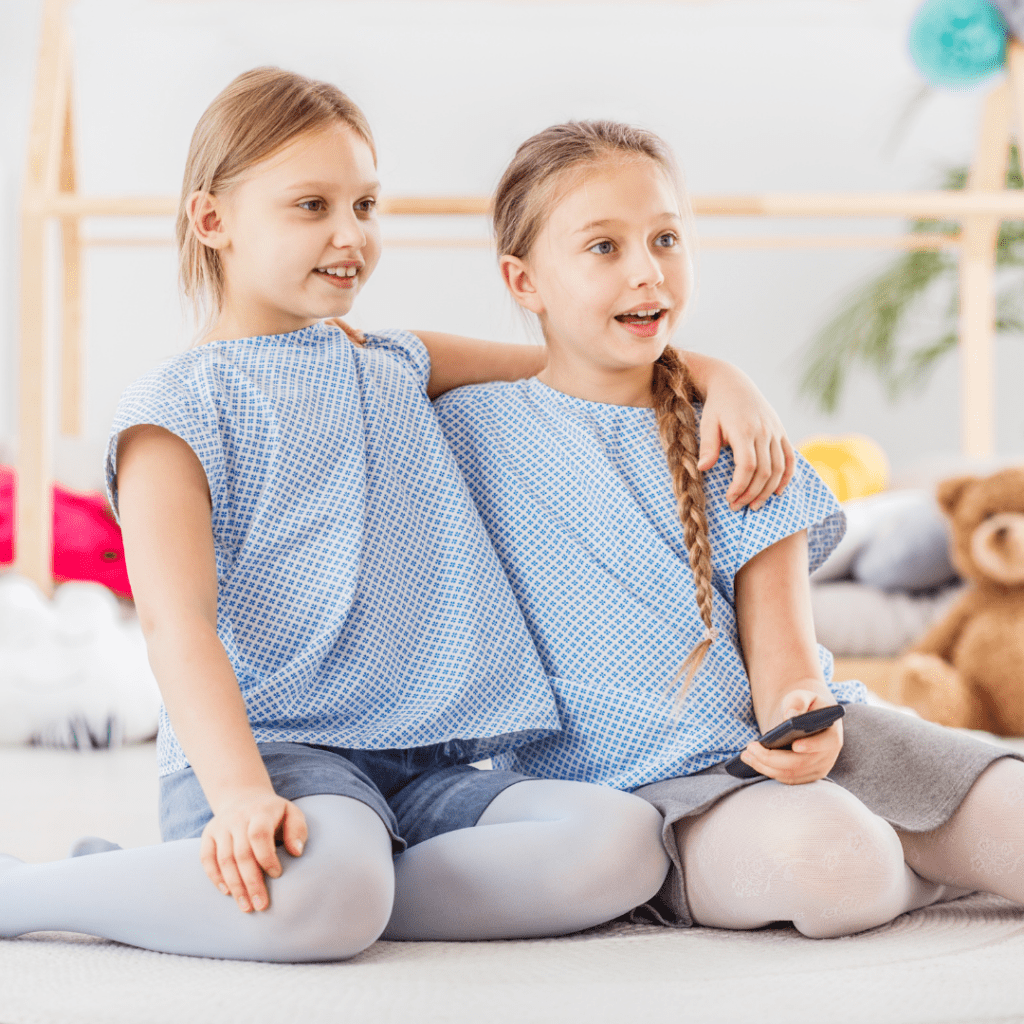 Sister, Sister
Did you sing it when you read that? You sang it, didn't you? Ahh, the 90s. Sister, Sister was definitely one of the best classic twin shows, in my humble opinion. This twins tv show followed a set of identical twins who were separated at birth when they run into each other while out shopping at the age of 14. We get to see them get to know one another, bond, and live their lives under one roof. In short, if you haven't seen it, you need to. It's great for the whole family. Bonus: Tia and Tamara Mowry are real-life twins.
Liv and Maddie
Disney is always good for a great kid series and this twins tv show is no exception. The series ran for 4 years and starred Dove Cameron who played identical twin sisters. One twin is a local high school basketball star and the other is returning home from Hollywood where she was acting. The sitcom focuses on the girls' twin bond, them making their way through high school, and their hilarious family at home. It's another great show for the whole family. My girls adored this one when it came out.
Want to be the first to know about giveaways, deals, and more just for twin parents?
Sign up for the Twiniversity email list! Subscribe today to get emails about giveaways, events, weekly article roundups, and more! Pregnant with twins? We'll be sending you a weekly twin pregnancy email to keep you on track with your pregnancy to-do list! Click here to learn more…
The Suite Life of Zack and Cody
This Disney series follows identical twin brothers as they live in the hotel their single mother works in. Watch as they navigate high school, relationships, and scheming which drives the hotel manager absolutely crazy. This twins tv show had a strong 3 season run and even spawned a second series called The Suite Life on Deck and a Disney channel tv movie.
Beverly Hills 90210
If you're looking for something a bit more grown-up (think mid-teen years and beyond) consider checking this one out. Most people have forgotten this show existed, and those who haven't may have forgotten that the early seasons focused on fraternal twins, Brandon and Brenda Walsh. On this twins tv show we watched as the teen twins moved to Beverly Hills from Minnesota and struggled to find their place in their new town with their new friends. While it certainly has plenty of valuable lessons, this show focuses on some pretty heavy topics so it's not recommended for young children.
Subscribe for FREE to the Twiniversity Podcast
Got twins? Us too! The Twiniversity Podcast with Natalie Diaz is created by parents of twins FOR parents of twins, from expecting times through the teenage years and everything in between. This podcast is all about parenting twins, offering plenty of tips, parenting hacks, and of course, humor. Just know that we are laughing WITH you every step of the way. Click here to learn more…
Sweet Valley High
You read the books, right? Did you know there was a show? Another 90s classic, this twins tv show is loosely based on the Francine Pascal series of books (get the books here). Watch Jessica and Elizabeth Wakefield navigate relationships and their twin bond in the teen years. There are few things that are more nostalgic than this teen tv series based on a teen book series.
Gravity Falls
This Disney XD cartoon was a household favorite around here. It featured boy/girl twins Mabel and Dipper who go to visit their great uncle Stan in a strange town over the summer. Oddly, it wasn't my twins who found this series originally in our family. This show only got 3 seasons but our whole house enjoyed watching the twins and their shenanigans onscreen.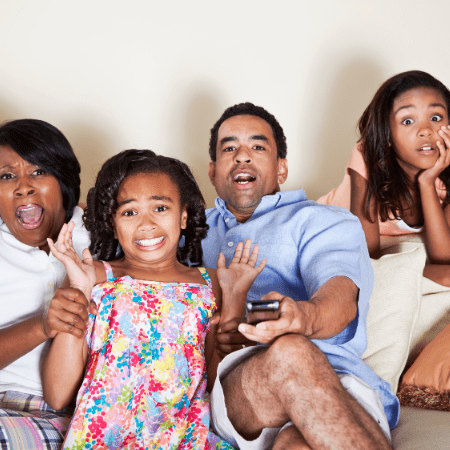 I Didn't Do It
Another Disney twins tv show that is great for the pre-teen and teen crowd, without being too annoying for parents to watch! Fraternal twins Lindy and Logan make their way through high school with the help of their friends. The show ran for 2 seasons so binge-watching this twins tv show shouldn't be too time consuming for your kiddos.
The Lying Game
This show was only on for 2 seasons, which might be appealing to teens and young adults who don't want to invest a ton of time in a show. In the Lying Game, identical twins grew up in totally different environments when they were adopted out. One grew up in foster care and the other adopted by very wealthy parents. When they finally meet, they switch places, but one doesn't show up to swap back. Check it out for a new darker twist on the old favorite movie; The Parent Trap.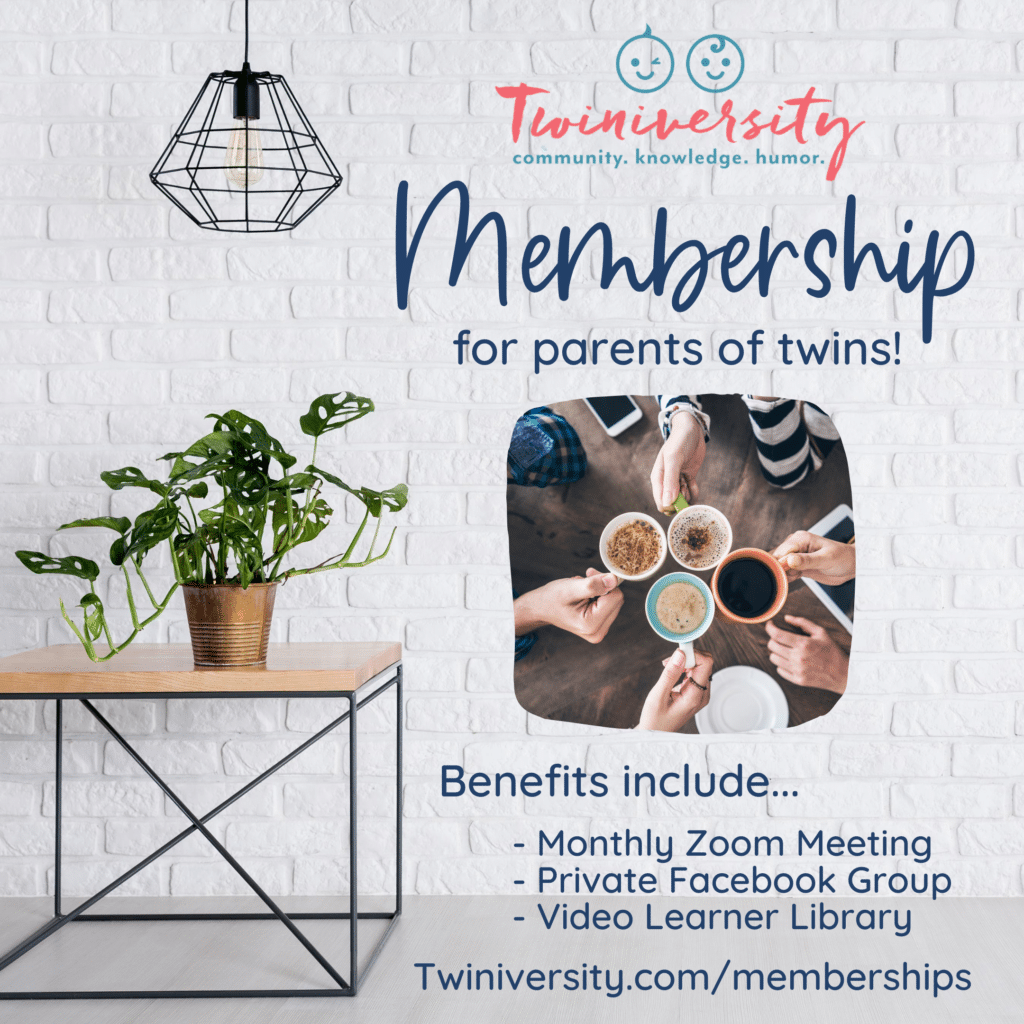 Need more support? Start a Twiniversity Membership
Want more from Twiniversity? Sign up today for a Twiniversity Membership! Choose from 2 levels starting at $6.99/month to connect with other parents of twins in a monthly Zoom twin club, build your twin parenting community in our private Facebook group, and expand your twin parent knowledge with our video learner library. Click here to learn more…
Twins in the movies
Speaking of movies, there are plenty of twin movies if you're looking for a shorter time investment than a twins tv show. Check out some of these!
The Parent Trap
Okay, so you can take your pick on this one. I have a favorite, for sure. To be honest, the O.G. film starring Hayley Mills from 1961 is just amazing. But there was also a 1998 version starring Lindsay Lohan which is great in its' own right. The movies are essentially the same premise. Identical twins were unknowingly separated at birth when their parents divorced, each taking one girl. They meet by chance at a summer camp and then switch places and conspire to get their parents back together. It's a super cute movie and great for the whole family.
Twins
This 1988 film starring Arnold Schwarzenegger and Danny DeVito is a great family comedy. These twins are complete opposites in every sense of the word and were the result of a science experiment gone awry. Grab the popcorn and settle in for some belly laughs.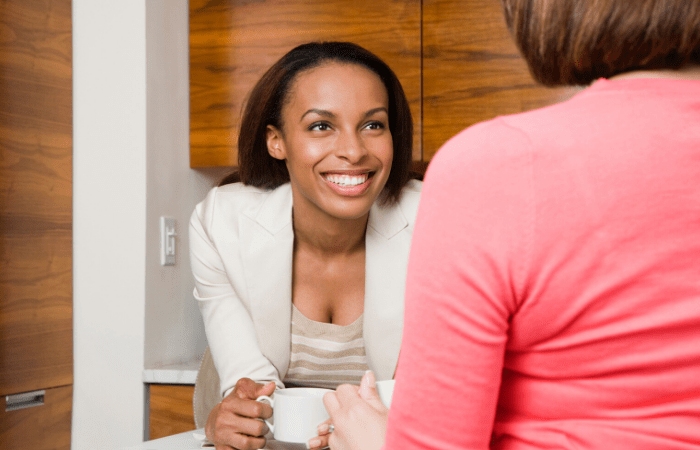 Need support from another parent of twins?
Check out the Twiniversity Parent-to-Parent Mentorship Program. We match up moms with moms and dads with dads from all over the world to get personal support in this crazy life of twin parenting. All you have to do is complete a simple application form and we'll do the matchmaking. And the best part? The program is totally FREE! There are no fees to take part in this program. Click here to learn more…
The Memory Keeper's Daughter
It's not a kids movie and you might cry. A man hides his daughter away to keep his wife from finding out that she had Down Syndrome. They raise her twin brother as if his twin was stillborn. It may be a deeply upsetting movie to some, especially twin parents and twins, so we recommend you don't let you little ones watch and check it out more thoroughly before allowing teens to watch with you.
She's the Man
This movie is Amanda Bynes at her finest! She plays a student who takes her twin brothers' (Sebastian) place in disguise at his boarding school and on his soccer team. She falls for her brothers teammate (Duke) who has a crush on another girl (Olivia) who has a crush on her (Sebastian)! Have I lost you yet? Yes, it's a mess! Keep up with the love triangle in this hilarious movie. It's rated PG-13 and might be best for young teens and up.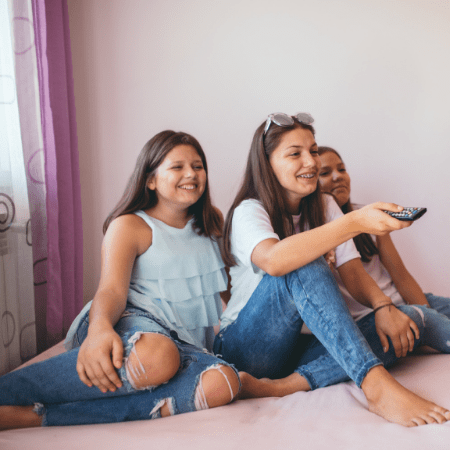 Twitches
This Disney original movie stars real-life identical twin Tia and Tamara Mowry from the twins tv show Sister, Sister. Twitches is about identical twins who were separated at birth and reconnect on their 21st birthday. They discover that they are witches and must use their magic powers to save the world. This movie will be great for tweens and teens and won't be too annoying for you to sit down and watch it together.
Star Wars
Ok, I'm gonna make myself very unpopular here and say I have never seen any Star Wars movie and have no overwhelming desire to see any of them. However, that doesn't mean I am blind to the phenomenon that is Hans Solo. (That's a person, right?) So, upon a bit of research, I learned that Luke Skywalker and Leia Organa are twins. I'm probably the last to know but better late then never, so Star Wars makes the list!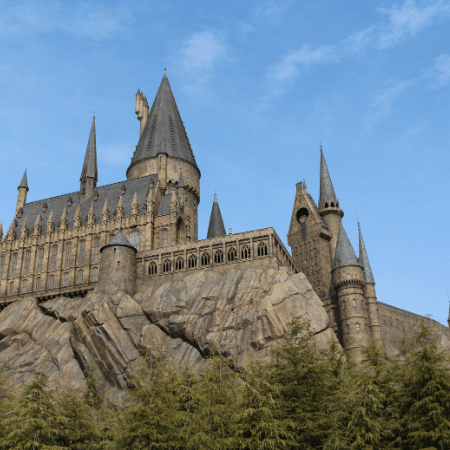 The Harry Potter Franchise
So we all know that Harry Potter is the main character of this wildly successful book and movie franchise, but us twin parents know it's the Weasley twins who steal the screen (or page). These movies are great for families to watch together and bond over. The Weasley twins are a central part of the story and are played by real-life identical twins, James and Oliver Phelps.
I hope this list helps you find something new to watch or something old to re-watch. Whether you are looking for a twins tv show or a movie featuring twins, there's nothing quite like the twin relationship, and watching it play out on our screens is just as fascinating as ever these days!
Recent Posts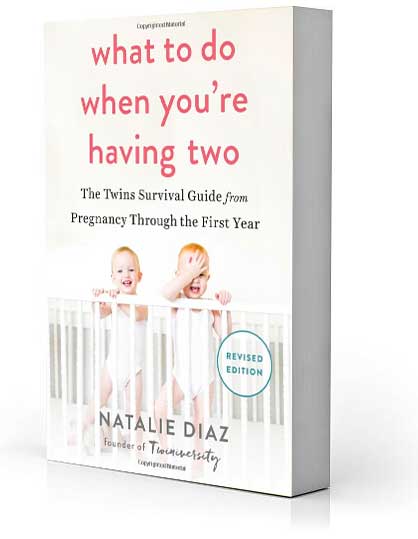 Worried about having twins? You need our book!
"What To Do When You're Having Two: The Twin Survival Guide From Pregnancy Through the First Year" by Twiniversity founder Natalie Diaz is the definitive how-to guide to parenting twins, covering how to make a Birth Plan checklist, sticking to one sleep schedule, managing double-duty breastfeeding, stocking up on all the necessary gear, building one-on-one relationships with each child, and more. Click here to buy now