You're invited to our Virtual Baby Shower! Join us for an hour-long Facebook LIVE full of education, chit-chat, fun, and PRIZES! No pants required, it's all online!
On Tuesday, October 27th from 8 – 9 pm Eastern we're bringing together some of our favorite brands in an hour-long Facebook LIVE video to celebrate all of your twinnies! We'll be simul-casting the video stream LIVE from Nat's home and from the home of an expecting twin mom and twin dad who will be unboxing prizes from all our partners live on camera. It's going to be SO MUCH FUN!!
All you have to do is pop over to our Facebook page main wall at 8:00 pm Eastern SHARP and participate in our Facebook LIVE video. Answer the questions from Nat in the comments for your chance to win tons of cool prizes from Dr. Brown's, Baby Brezza, Cord Blood Registry, Contours, SlumberPod, and Ready, Set, Food!
And this virtual baby shower isn't just for multiples families — feel free to invite anyone who'd love to win some fantastic gear for babies and toddlers.
PLEASE NOTE: Only residents of the US are eligible to win prizes, due to the shipping constraints of our partners.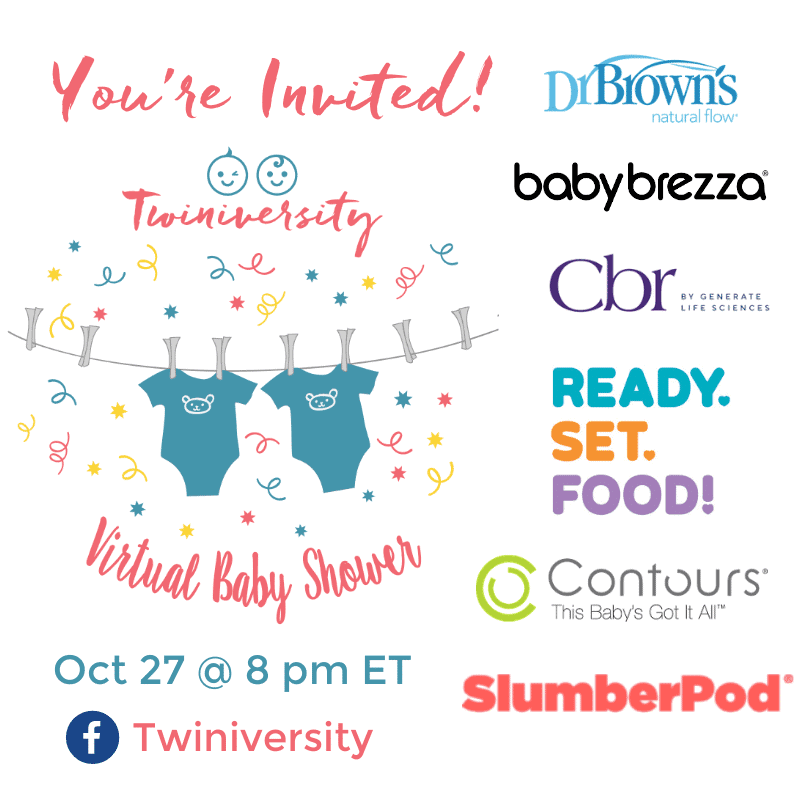 Where is the Virtual Baby Shower?
The Twiniversity Facebook Page main wall. You need to follow us for the chance to win some free swag!
How to Host a Virtual Baby Shower on Zoom
Before the Virtual Baby Shower…
You need to sign up for your own Facebook account if you don't already have one.
Make sure to "like" Twiniversity to become a fan before the party starts.
RSVP to our Facebook event and you'll get a reminder 1 hour before the live video starts! Click here to RSVP! (please note, the live video will NOT be broadcast in the event listing)
Visit our Facebook page main wall at 8 pm EST on the day of the event, find the Facebook LIVE video, and get ready to party!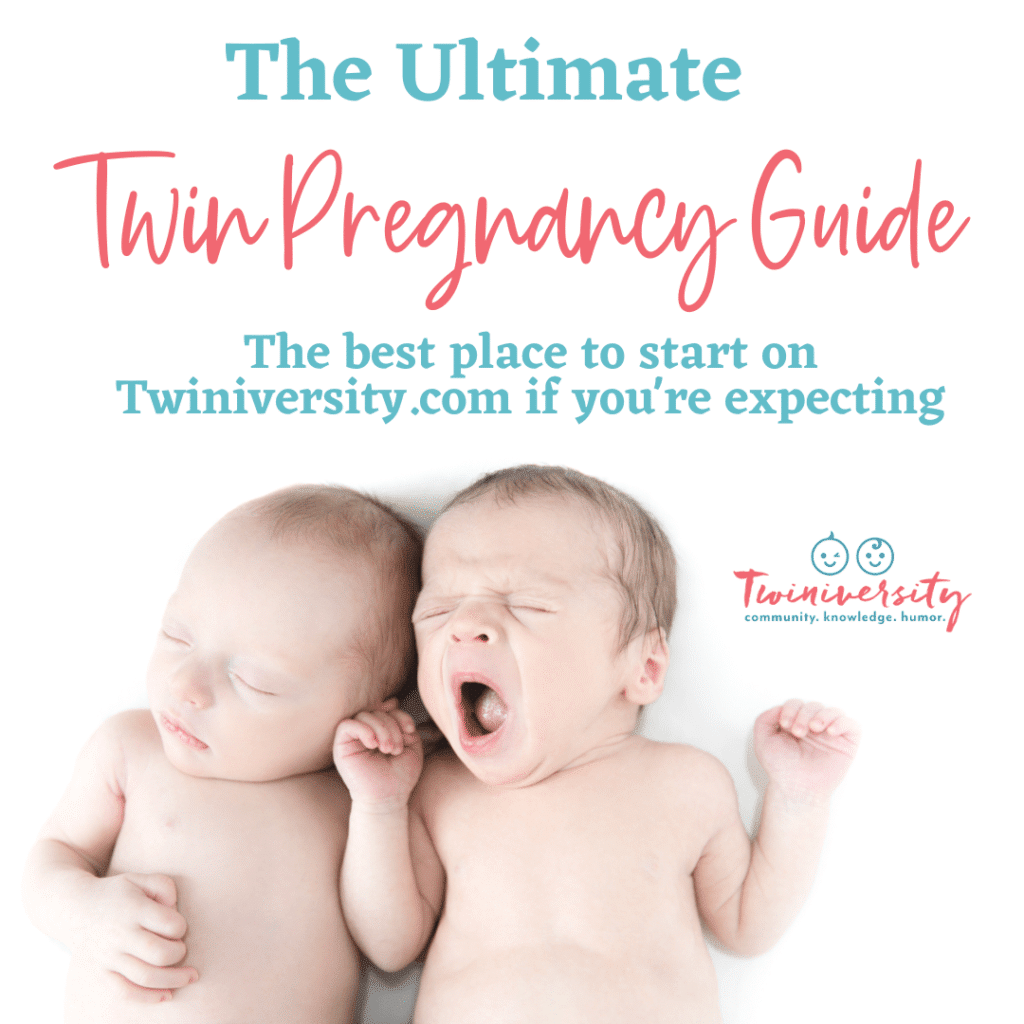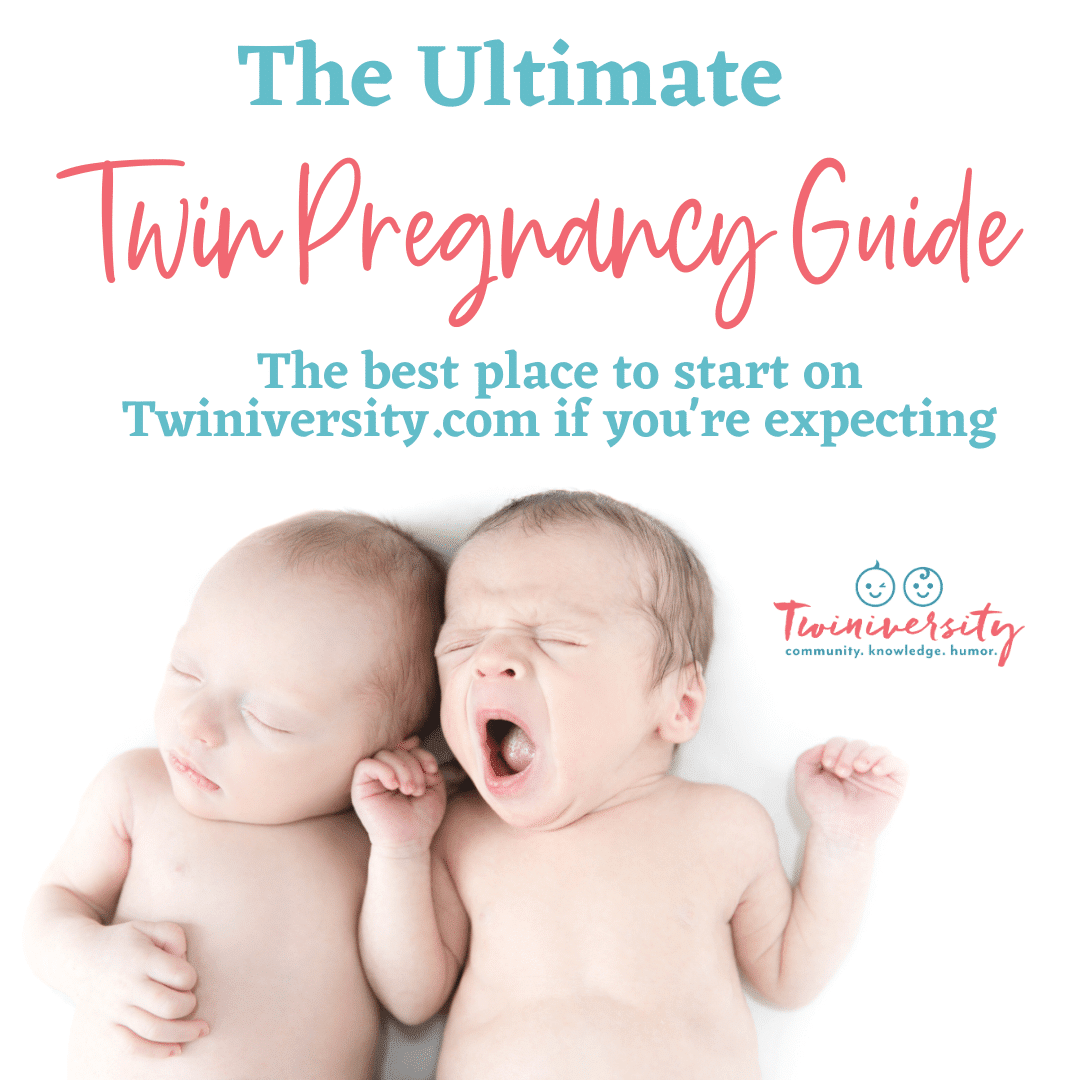 Pregnant with twins but you don't know where to start?
Start here with the Ultimate Twin Pregnancy Guide! Our guide will lead you to all our top twin pregnancy resources, articles, services, classes, and more. It's the perfect place to get to know everything Twiniversity has to offer. Click here to learn more…
During the Virtual Baby Shower…
Nat is going to be asking questions, and you need to answer her in the comments to participate!
We will pick winners for each prize at random and start a new post for the next prize to be given away. We give away all prizes in just 1 hour! PLEASE NOTE: Only residents of the US are eligible to win prizes, due to the shipping constraints of our partners.
Don't forget to stay until the end to find out how to enter our Grand Prize Giveaway!
Have fun, participate, and relax. This will be fun and fast-paced!
Twin Pregnancy Calendar: What To Do and When To Get Ready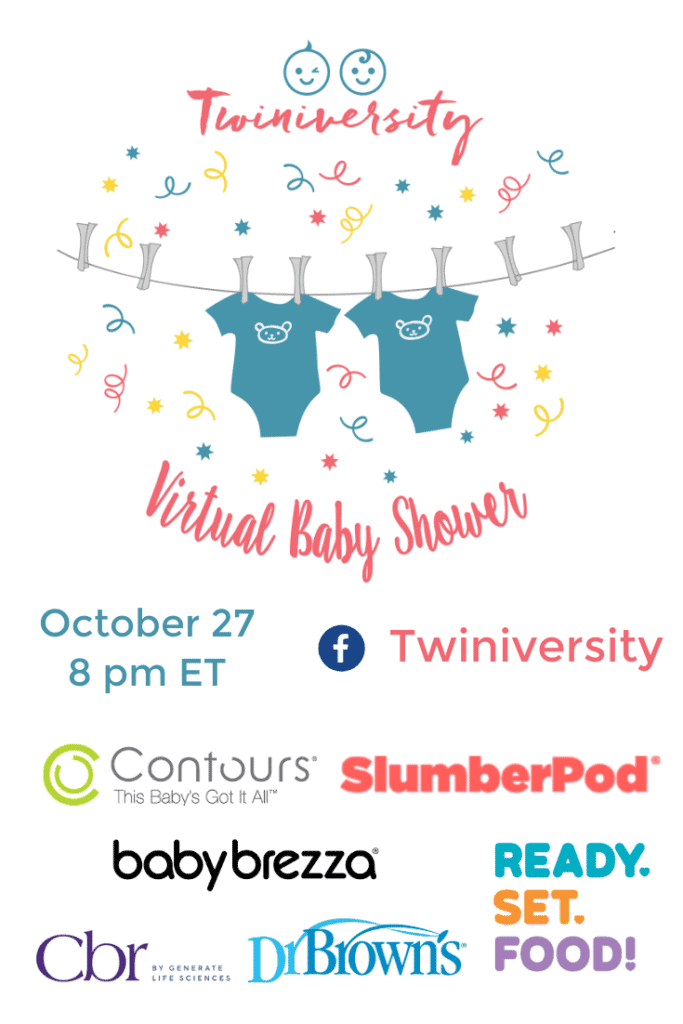 Why should I do this virtual baby shower anyway?
Because we love all our fans and we want to thank you for being a part of the Twiniversity community. You're going to learn SO MUCH from the virtual baby shower — not just about the incredible brands we'll be sharing with you — but from all the great advice and tips we'll be sharing throughout the Facebook Live. It's all for you, kids!
No need to dress up! This is the only baby shower where yoga pants are ENCOURAGED! See you then!!!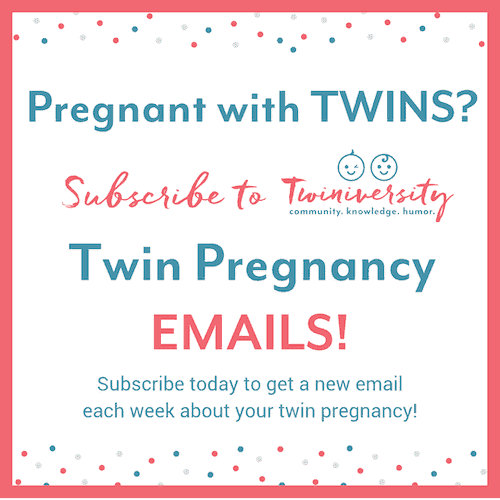 Want to get weekly emails about your twin pregnancy?
Sign up for the Twiniversity email list! Subscribe today to get emails about giveaways, events, weekly article roundups, and more! Pregnant with twins? We'll be sending you a weekly twin pregnancy email to keep you on track with your pregnancy to-do list! Click here to learn more…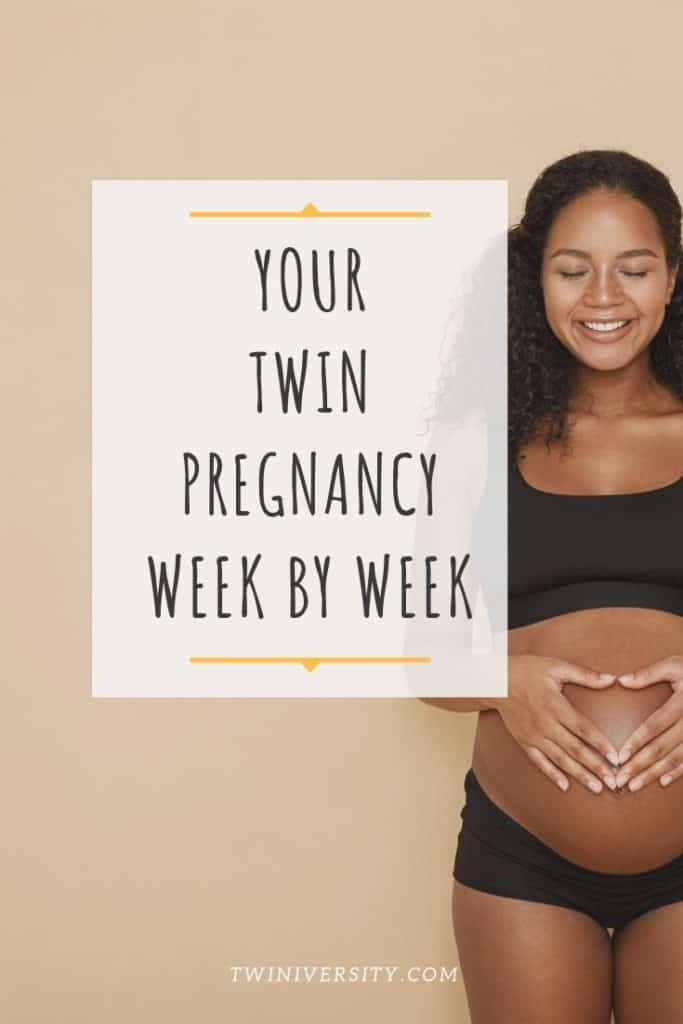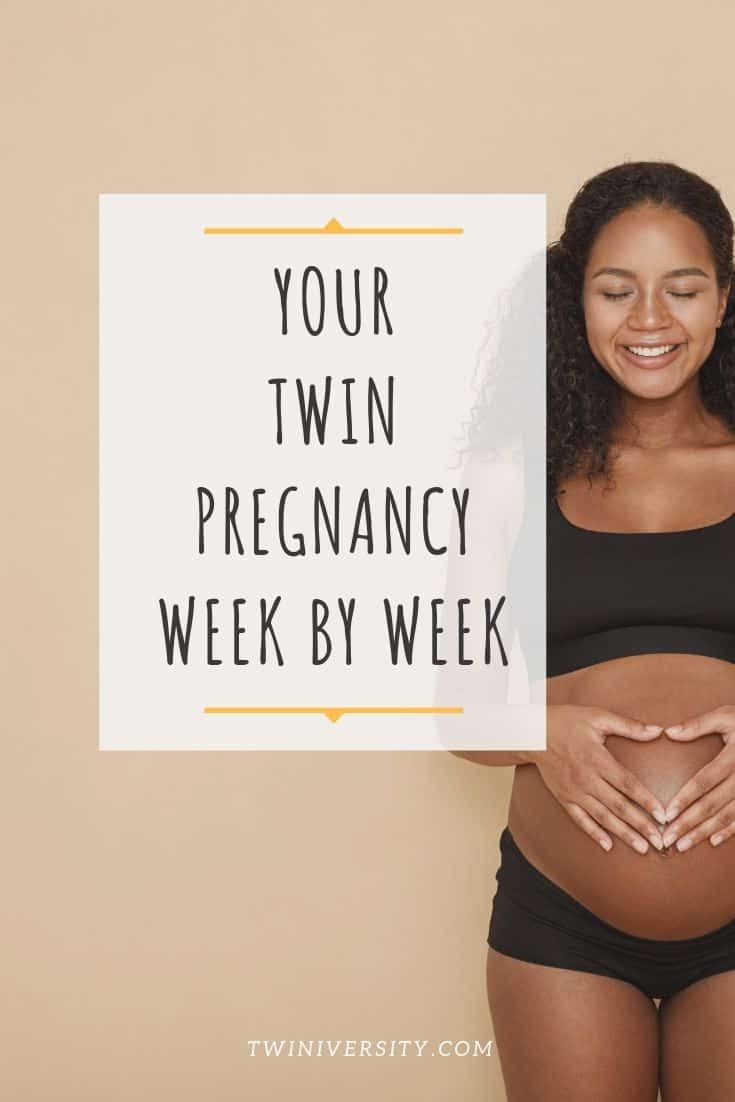 Need help with your twin pregnancy?
If you just heard that second heartbeat for the first time, or you know it's been two for a while, you need to read our twin pregnancy week by week timeline to help you learn what happens week by week with twins. You'll learn if your twin pregnancy symptoms are normal, about twin pregnancy complications that may have arisen, all about your twin pregnancy first trimester to-do list, details on your twin pregnancy development, dozens of twin pregnancy week by week pictures of belly, photos of twin ultrasounds, and SO much more! Click here to learn more…