Are you at a loss as to how to celebrate this holiday season? See why one twin mom says being a little extra might be in order this year!
I don't care who you are, where you live, how old your twinnies are, or what you do for a living. 2020 has been a full-on 3-ring circus for us all! This year has been absolutely crazy. There's just no other way to spin it.
Looking for gift ideas for your kids this year? Check out this hot toys 2020 list!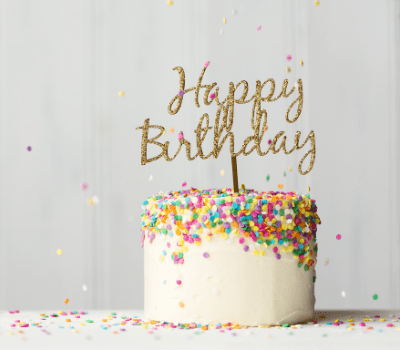 Like myself, most of your kids have now probably had a quarantine birthday. Even in places with lower COVID cases, everything is just a little bit different and it's a constant reminder that things are not quite normal anywhere right now. My daughters turned 16 in quarantine. Like everything closed, no driver's license test, no school, no party, no friends type of quarantine! My son's birthday wasn't too far behind and was met with the same lackluster enthusiasm by the world. Our summer trip was canceled and my husband is now working from home full time.
I know, I know, boo-hoo. But let's be honest y'all. Our children went on spring break last March and just never saw their friends or teachers again. They have slowly turned into little hermits, sitting on the couch, watching Youtube, and eating $183 worth of snacks every single day. It's been rough for them all. As hard as this has been on us parents, I think in many ways, it's been harder on them. Not only that, but they're definitely handling it better than a lot of parents I know!
So my suggestion to you for the remainder of 2020 is simple. BE EXTRA!
Here are the ways I plan to be extra for (and with) my family this holiday season.
Overwhelmed with gift ideas? Try to simplify your holidays with the 4 gift rule.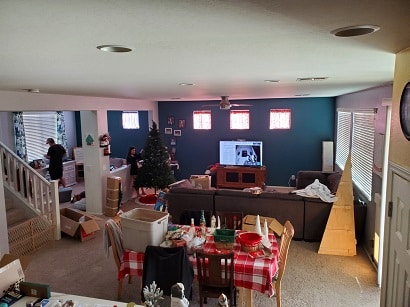 Decorate early this holiday season
Okay, so I generally go all out inside our house at Christmas time. The weekend after Thanksgiving is spent eating leftovers and decorating the entire inside of our home with red and green, trees in literally every room, and a snowman on our front door. This year will be different in the sense that here we are almost 2 weeks out from Thanksgiving and it looks like Christmas threw up in here already. If it makes you feel good, do it early! Don't let the Grinch's of the world dull your holiday sparkle, especially this year!
Need a gift idea for Dad this year? Check out 25 great gifts Dad will love.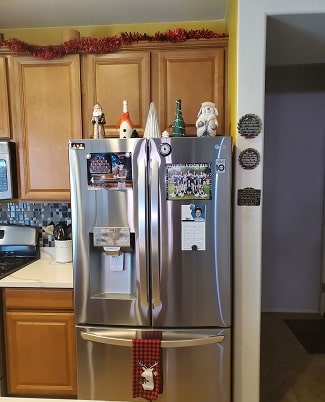 Over the top decorations
Now, in years past, I have gone a little overboard. I often have to remind myself to stop buying new things when they begin to roll out the cute little red trucks with the trees on them or the 527 new nutcrackers I haven't seen before. I remind myself, but I still buy them. Not all of them, but enough of them that I literally now have to put away every single decoration in my house to trade it out for Christmas decor. This year I plan to hang that sparkly garland in our kitchen, swap out all our soap dispensers and FINALLY use the top of my refrigerator for something other than that weird antique flower pot I can't bear to throw away. Here comes Santa Clause!
Have you shopped for the mom in your life yet? Check out this list to guide your spending!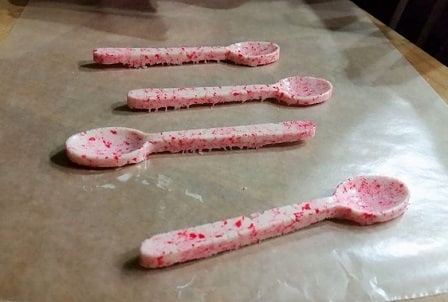 Baking
Cookies, and fudge, and pies, oh my! We usually bake for a full day and send things to neighbors, friends, coaches, teammates, co-workers. This holiday season will be different only because all of those cute little Santa hat-shaped cookies with the fancy frosting will be ATTEMPTED this year. Please note that I said attempted. I make NO promises that it will work out to resemble anything like a Santa hat. And those cute little peppermint spoons? Yup, doing those, too! NO idea what they will taste like but oh well. We will be decorating, even our baking, in the most over the top way possible. Besides, we all know it will taste the same either way.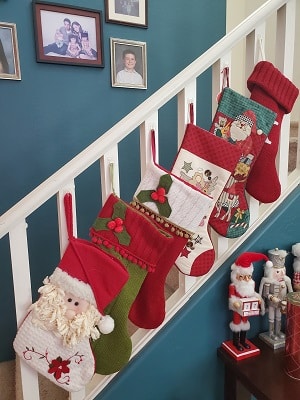 Presents
Now, hear me out! I Do NOT mean to put yourself in financial ruin to buy your kid a $500 smart tv. I DO mean, maybe this year, if you can swing it, buy an extra little something or 2 for each kiddo. We are all disappointed with how this year has gone and if you're anything like me, you feel bad. Some people might say that my kids are spoiled. To them I say, you don't know my kids. They are some of the most humble, grateful teens I have ever met. These kids have all of what they need and A LOT of what they want and they know they are lucky for it. They expect nothing.
They do their part and pull their weight at home and at school. My girls volunteer and are often the first in our family to reach out or organize donations when a community falls on hard times. All of my children donated toys, clothes, and even money to Hurricane Michael victims completely on their own 2 years ago. Don't tell me they couldn't use an extra $4.00 tee shirt from Target or an extra stocking stuffer or 2 this Christmas. And we are lucky enough that we are able to do these things for our kiddos. Aren't we all just trying to make our kiddos smile after this nonsense year we've endured? The holiday season is the perfect time for just that, in my humble opinion.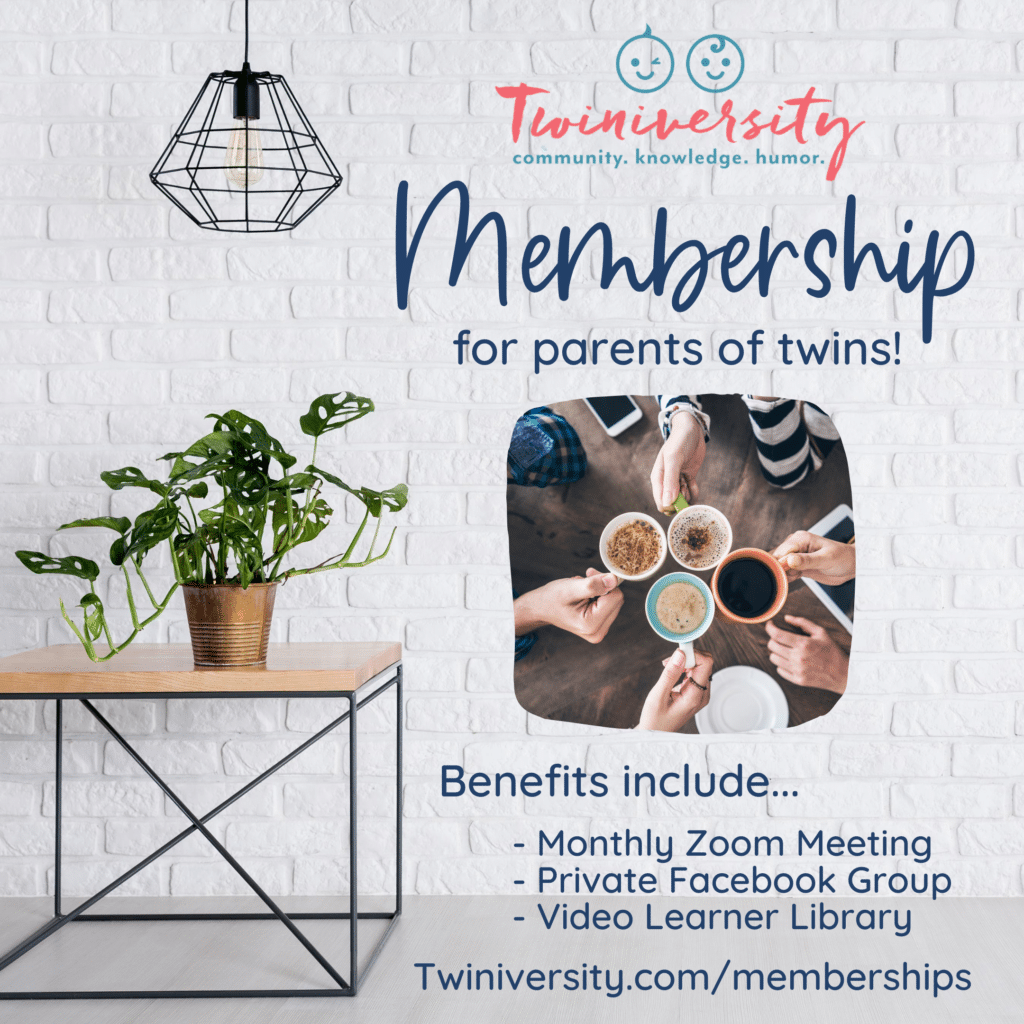 Need some twin parent friends? Get the support you need with a Twiniversity Membership. Benefits include a monthly twin parent club meeting on Zoom, access to a private Facebook group just for twin parents, and a video library of twin parenting lessons. Visit Twiniversity.com/membership to join today!
Holiday activities
So your kids want to make those stupid gingerbread houses? You know they always cause nothing but problems. No one can get those things to stand upright and you usually wind up having to do it yourself while they all bounce around the table eating gumdrops. So what? Do it anyway. Take tons of pictures and make sure you buy extra frosting. They will probably eat more than decorate anyway. If your kids want to go sledding every weekend with travel mugs of hot cocoa and marshmallows, bring the camera and laugh with them all the way down the hills. Do all the things this holiday season. All of them.
Do you have little ones in the house this year? Learn our best tips to keep your family safe this holiday season!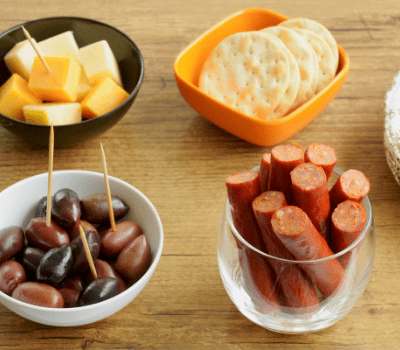 Be extra with food
Don't skimp on the food. 2020 is NOT the year to watch your kids every bite of sugar and snacks. Buy the candy canes the minute they hit the shelves and buy extras so the kids can grab one off of the tree. Maybe not every single day, but hey, if you're okay with it, who really cares? Let them eat cake! And candy canes. Oh, and cookies. And fudge. Don't forget the hot chocolate. Is it just me or is it time for a snack? Healthy eating is for 2021.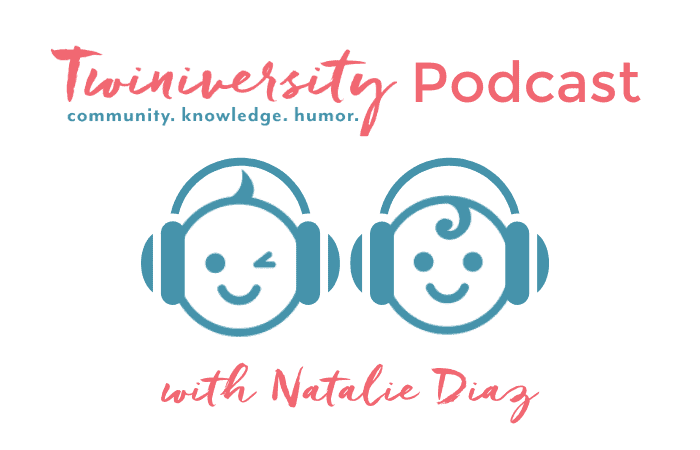 Download the Twiniversity Podcast for FREE – Click here to listen now!
Family this holiday season
Okay, so maybe you won't be spending physical time with too much family outside your immediate household. That doesn't mean you ignore them. Include them in activities any way you can. Bring them to those sledding hills and have a socially distanced outing together. Or Zoom your tree decorating and do it all together!
Or maybe for your family, this just means to spend time with your spouse and kids quietly. I know we watch movies, decorate and listen to holiday music as a family more than we ever have before this year. Try it out. The memories will last forever.
Want to be the first to know about giveaways, deals, and more just for twin parents? Sign up for the Twiniversity email list! Subscribe today to get emails about giveaways, events, weekly article roundups, and more! Pregnant with twins? We'll be sending you a weekly twin pregnancy email to keep you on track with your pregnancy to-do list! Click here to learn more… and while you're at it, check out our Complete Baby Safety Course and Twin Parent Memberships.
TV and movies
Have you started watching Christmas movies yet? Hallmark and Lifetime are both running them already this holiday season. Maybe they aren't exactly award-winning content but the good news with these feel-good holiday movies is that you don't have to worry about the content being too mature for your kids, regardless of age. If that's not your jam, check on streaming services for Home Alone or Christmas Vacation, these are 2 that are pretty much on repeat in my house right now. Is it a little early for that? Maybe. But who really cares what anyone else thinks if this gets you in the spirit? If you want Home Alone 1 AND 2 on DVD check out this deal here.
My kids are older and they will likely never forget the year that basically never should have been (2020) but I just hope to bring them a little joy and a lot of laughs this holiday season. I hope at least a few memories stand out this holiday season as a glimmer of brightness in the otherwise dark and gloomy year. I need it and they need it, too!
Recent Posts