Twiniversity is looking to hire a contract part-time Video Content Creator who is based in the US to work remotely. Please read the job description thoroughly before applying. We are looking only for serious candidates who can commit to the requirements we need.
Job Description: Twiniversity is in need of an independent contractor based in the US to create video content for our Instagram, TikTok, Pinterest, and YouTube channels, among other outlets. The candidate will need to have a great sense of humor and a deep, personal understanding of the struggles and craziness of raising twins, and be able to translate that into short-form video content.
RESPONSIBILITIES
• Create new videos that reflect the hilarity and insanity of raising twins and twin pregnancy
• Source videos from twin parents and obtain permission to repost on our video channels
• Manage and curate the Twiniversity's YouTube, IGTV, Pinterest, and TikTok video channels
• Edit in graphics/overlays/title cards throughout video footage
• Stay up-to-date with all new technological and social media advances
• Sourcing copyright-free music tracks for video overlays
• Recording or finding the correct resources to include audio/voiceover when needed
• Resizing videos for various platforms i.e. website vs mobile, Instagram, Pinterest, YouTube, TikTok
REQUIREMENTS
• A deep, personal understanding of the struggles and craziness of raising twins
• A passion for helping twin parents
• A really good sense of humor
• Very detail-oriented
• Ability to adhere to deadlines
• Excellent communication and organization skills and a positive attitude
• Excellent creative eye, especially in producing and editing content
• Ability to identify quality issues in audio and video
• Strong understanding of visual, photographic composition
• A high level of proficiency with video editing software of your choice
• Knowledge of how to best optimize channel content for each platform
• Knowledge of TikTok and proficient experience with TikTok's in-app editing
• Own a computer and smartphone
• Minimum basic knowledge of music, able to distinguish genre, style, and mood
• Attend weekly meetings as directed
• Knowledge of social media & marketing trends
• A willingness to learn and develop your abilities
• Has the ability to work well on a team
• Understands the equipment required to produce semi-professional video content and Is comfortable working remote with minimal direction
• You jump in and solve problems. You are able to troubleshoot quickly, but also know when to ask for help
• You are naturally curious and look for opportunities to make things better and faster across the entire company (without compromising quality)
• Portfolio of TikTok and YouTube creations required
This position has no set hours or schedule. You do your work on your own schedule, day or night, and you hit your required benchmarks. We have monthly team meetings over video chat, plus additional video chat or phone meetings as needed. Everything is done remotely. Please include salary requirements per video.
If you're interested in applying for this position, please click here to complete the application form. Thank you for your interest! If you have any questions, email community@Twiniversity.com. To learn more about Twiniversity, click here.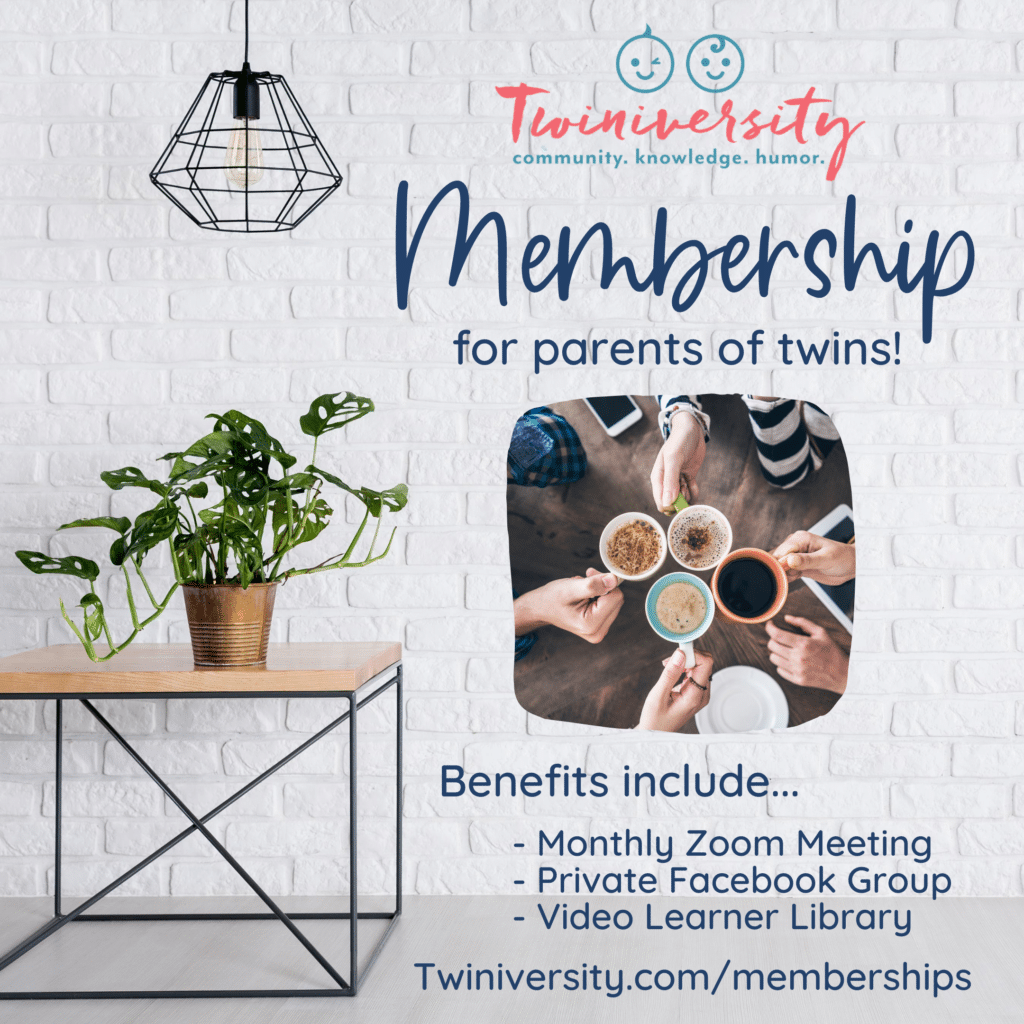 Need some twin parent friends? Get the support you need with a Twiniversity Membership. Benefits include a monthly twin parent club meeting on Zoom, access to a private Facebook group just for twin parents, and a video library of twin parenting lessons. Visit Twiniversity.com/membership to join today!